The Top 5 Rooms to Remodel this Spring with Bifold Glass Walls
By NanaWall Systems, February 15, 2023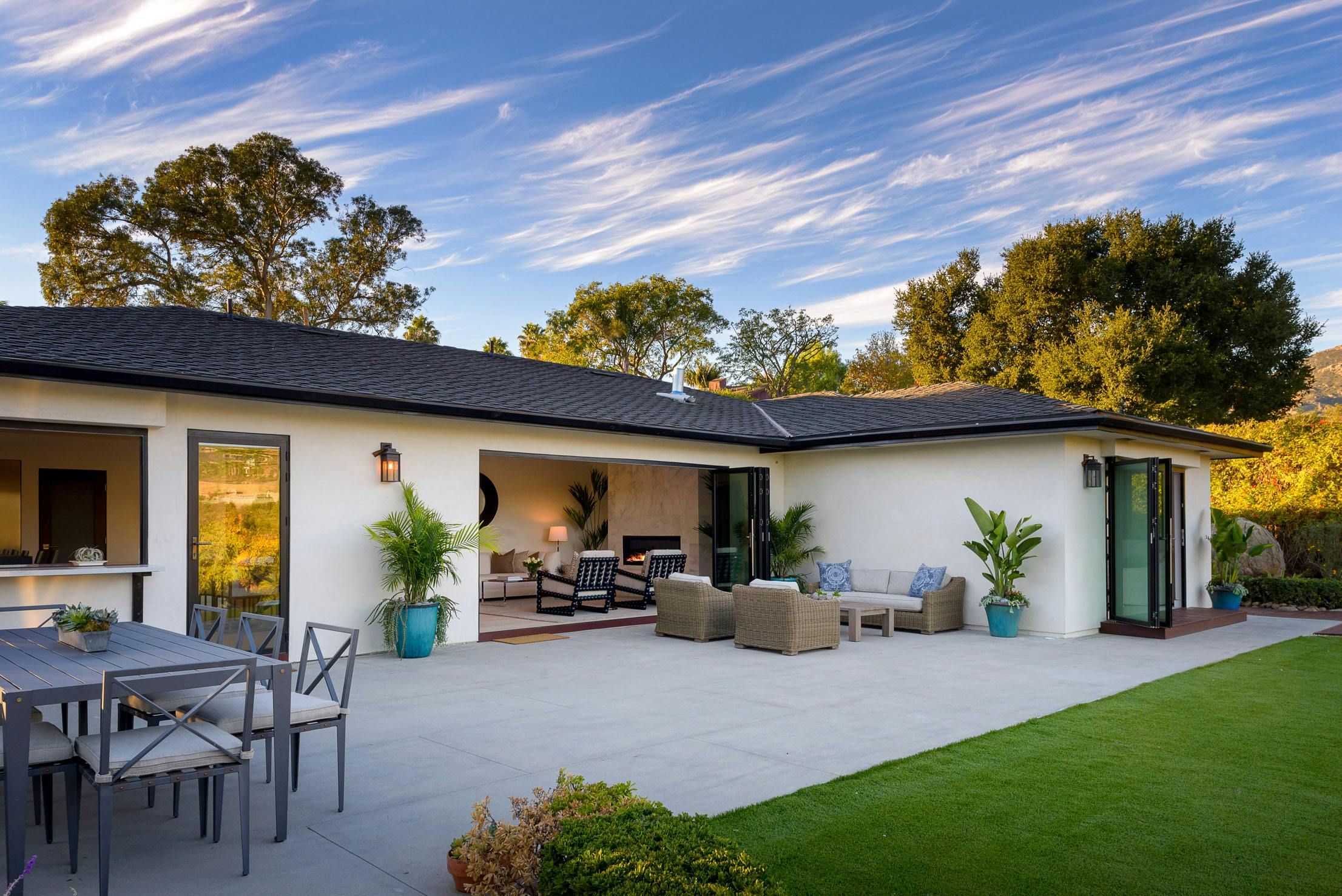 With Spring just around the corner, there is no better time to start planning your next home renovation—especially if it involves bifold glass walls. Whether you're looking to increase the overall value of your property or simply looking to enhance your at-home experience with multifunctional indoor/outdoor spaces, a renovation is never a bad idea. But with so many possibilities, which room should you remodel first? For starters, it's best to consider the rooms that you utilize the most, establish a workable budget, and go from there. So, if you're looking for some design inspiration to get you started, look no further than these top five rooms to remodel and how each space can benefit from installing opening glass wall systems. Let's dive in!
The Top 5 Rooms to Remodel with Bifold Glass Walls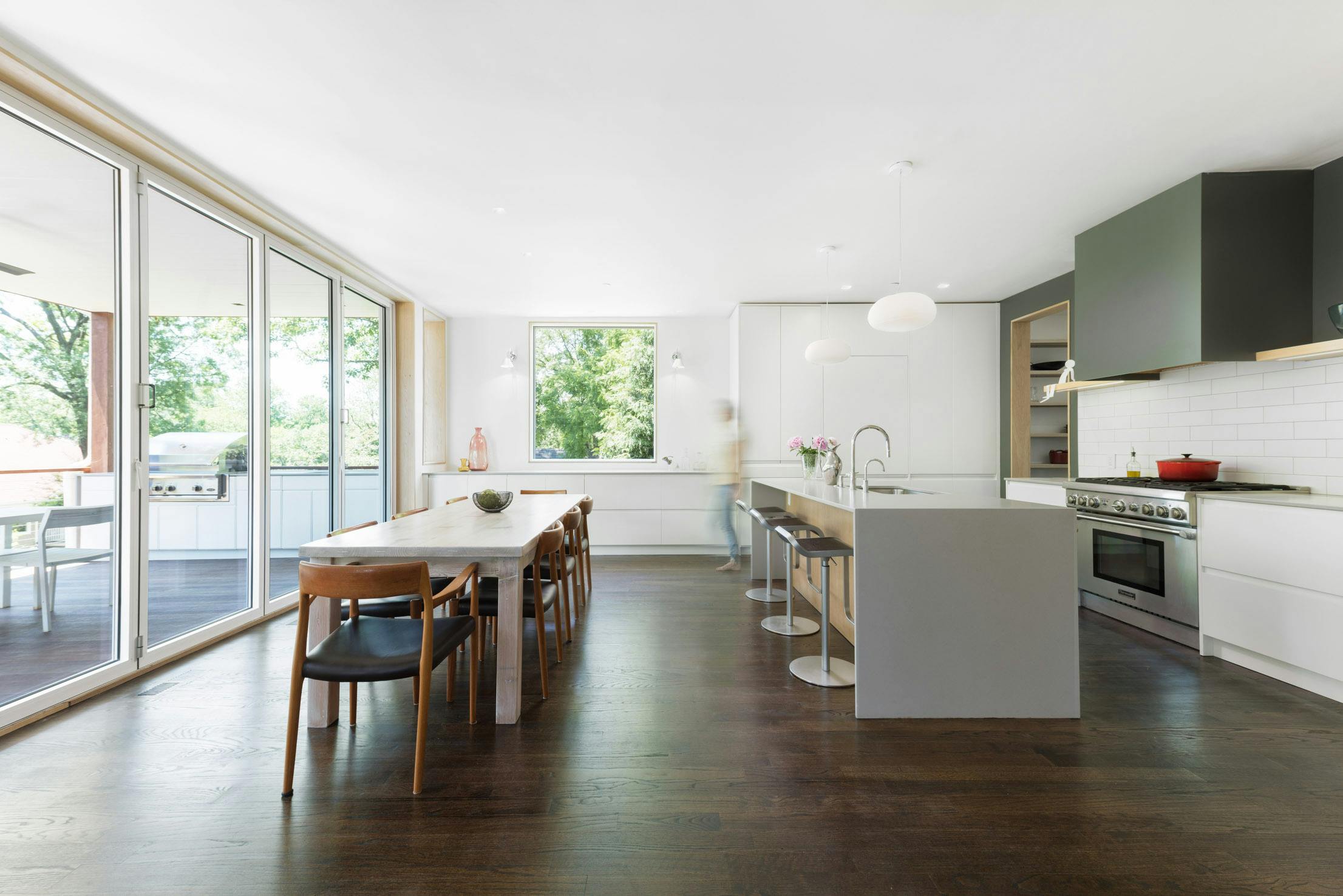 1. Expand the Functionality of your Kitchen
It comes as no surprise that the kitchen is the most popular room in the house to renovate. In these spaces, functionality is key, especially when it comes to open-concept floorplans that combine the kitchen and living room. Today, the kitchen and dining room have become primary hubs of everyday activities such as remote work and homeschooling. Although replacing countertops and cabinets are both great ways to revamp your kitchen, consider tearing down those walls and installing a flexible design solution like opening glass wall systems. In return, you'll enjoy a dynamic opening that reaps the benefits of sunlight and fresh air ventilation to flush out those unwanted cooking odors. Not to mention plenty of additional space for entertaining!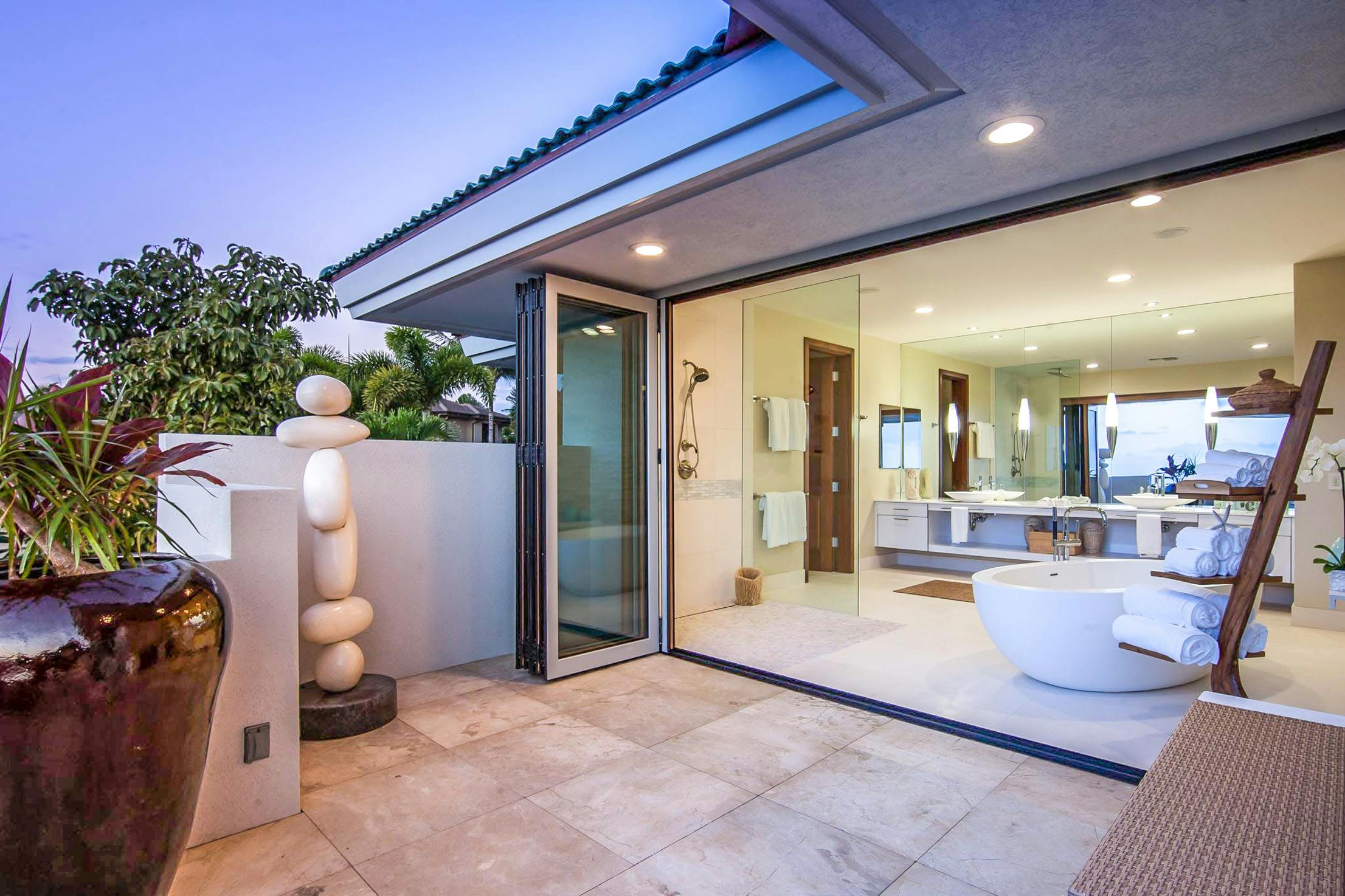 2. Revamp your Bathroom for a Spa-Like Environment
Imagine having the ability to treat yourself for a spa day anytime your heart desires—but without leaving the comfort of your home. Renovating your bathroom will not only increase the value of your home, but it will also allow you to treat yourself to a relaxing bath experience, especially if bifold glass walls are involved. A floor-to-ceiling opening to the outside world will allow you to enjoy beautiful natural landscapes and the calming sounds of singing birds from the comfort of your bathtub. As a four-season product, opening glass wall systems protect interiors from the elements throughout the year, ensuring comfort and warmth even in the coldest regions.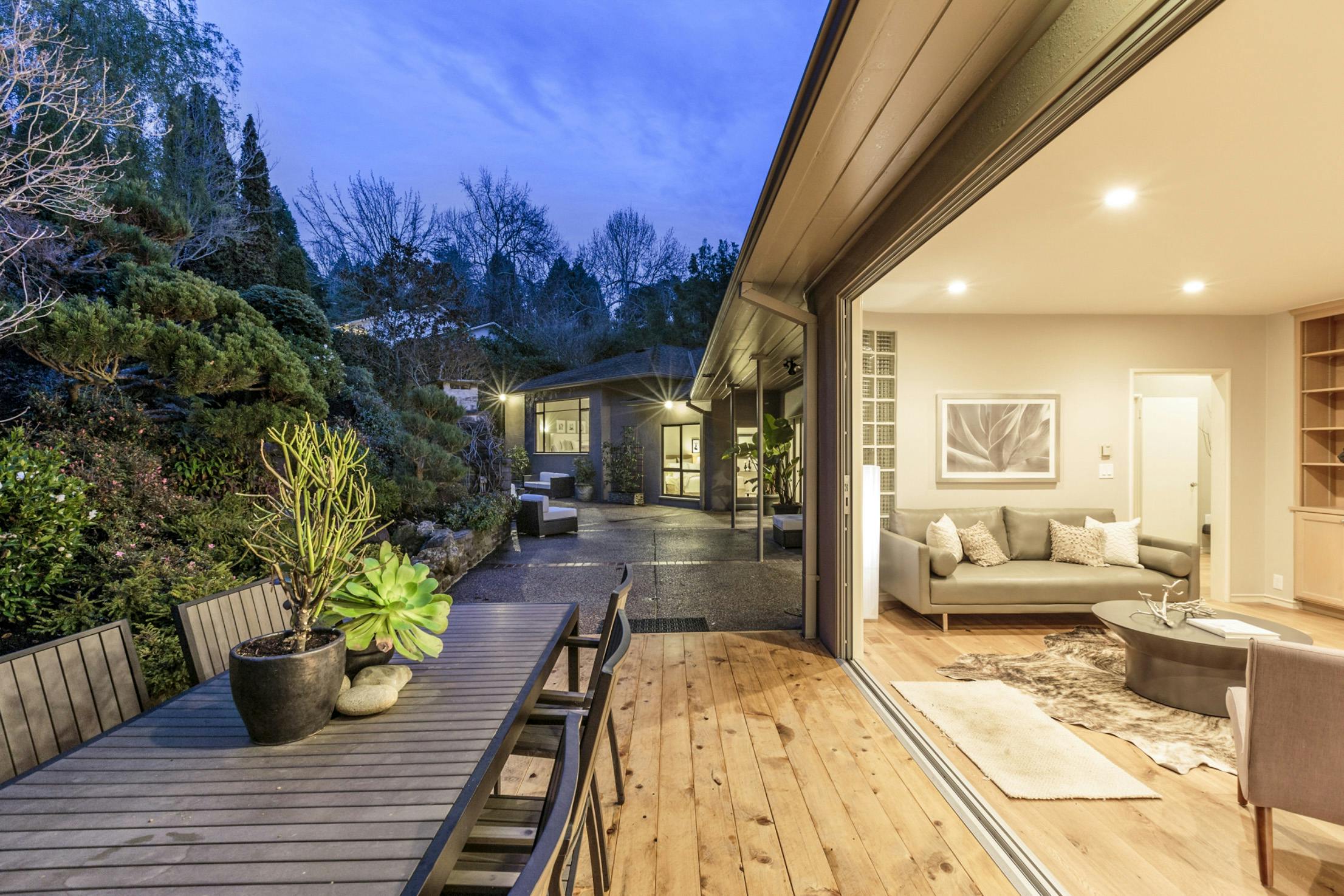 3. Take Entertaining to Another Level in the Living Room
What is the room in your houseguests are likely to see first? The living room. Next to the kitchen, the living room is a primary living space within every household where family members and guests come together to lounge and socialize. A great way to elevate the feel and functionality of your living room is by creating a flexible opening with bifold glass walls. You'll not only treat your family and guests to a beautiful natural backdrop, but you'll also have the flexibility to increase your space availability on the fly. In seconds, your living room will transform into a bright and airy indoor/outdoor living space for entertaining or relaxing at the end of the workday to your favorite TV show. Game night will certainly never be the same!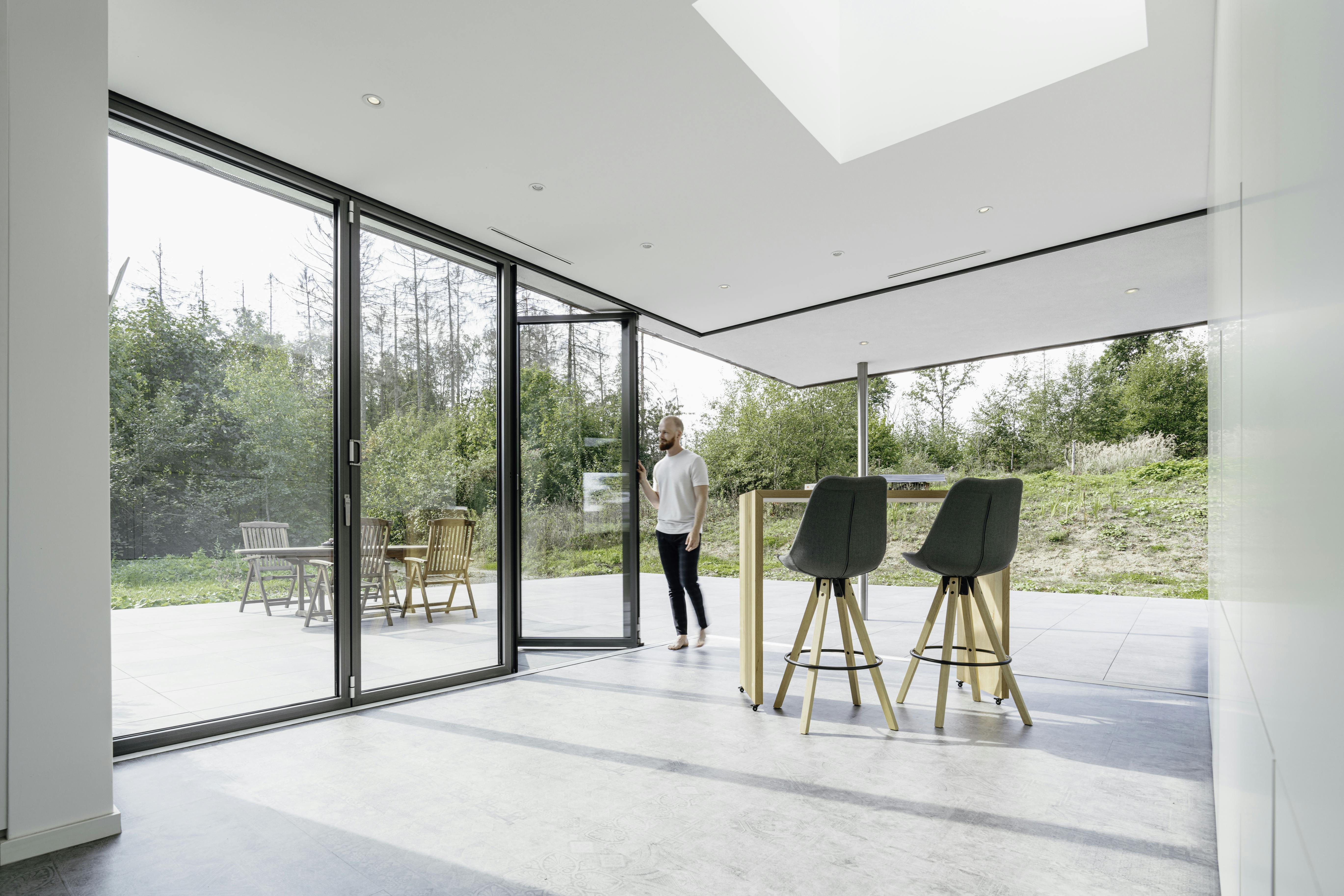 4. Elevate your Bedroom with the Indoor/Outdoor Experience
What better way to ensure a good night's sleep than by naturally cleansing your bedroom with fresh air ventilation? The tall floor-to-ceiling panels of opening glass wall systems add a touch of luxury to any room of the house with their sleek profiles and transparency. Open the panels during the day for an immersive indoor/outdoor experience and close them up at night and enjoy an awestriking display of the night sky. The customizable nature of NanaWall bifold glass walls offers inswing and outswing panels depending on your space constraints so you can have full control of what direction your system's panels will stack. Additionally, these systems will seamlessly connect your bedroom to outdoor living spaces like balconies and patios, optimizing your bedroom's square footage in the process.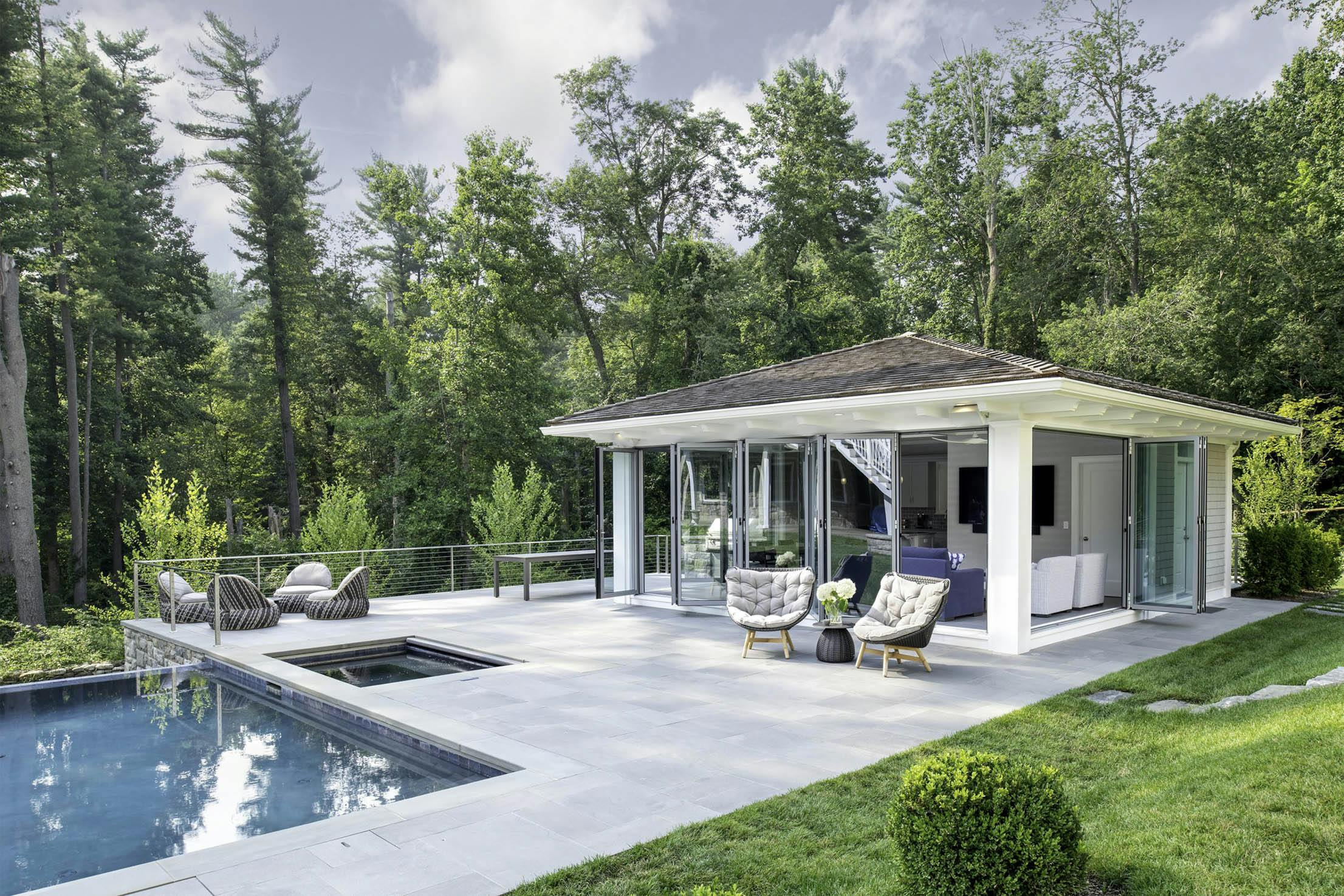 5. Make Your Pool House a Go-To Destination
Yes, your pool house is considered an additional room in the house—or an accessory dwelling unit to be exact. These ADUs, however, don't have to be single-purpose additions that are only utilized during warmers seasons. With bifold glass walls, pool houses become multifunctional living spaces that can double as cabanas, home offices, guest rooms, and even fitness rooms. The ability to transform these spaces into open-air lounge areas while the pool is in use will ensure seamless indoor/outdoor transitions to quickly access amenities. Imagine being able to watch a game on the TV right from the pool! Additionally, you can customize your opening glass wall systems with FoldFlat technology that allows panels to fold all the way back and parallel to the opening, completely eliminating barriers for optimal safety and fun.
Final Thoughts
Which room of the house will you be renovating first? Regardless of what room you choose to remodel any home improvement project that elevates your dwelling with contemporary aesthetics, space maximization, and flexibility is sure to skyrocket your property value and improve your at-home experience. Renovating with opening glass wall systems is made easy with NanaWall systems' flexible design solutions that can be customized to fit any project parameters and aesthetics. NanaWall systems are independently tested at accredited labs for air, water, structural, forced entry, and sound control with excellent results. This ensures long-lasting durability and performance. So, get in the Spring renewal spirit and start planning the renovation that will take your home to the next level!
Discover how other homeowners are opting to renovate their homes with bifold glass walls in our extensive gallery of projects!