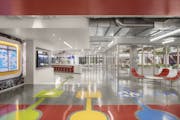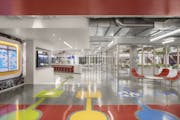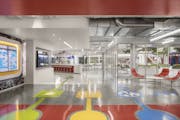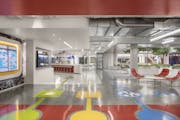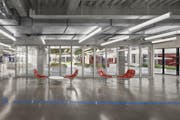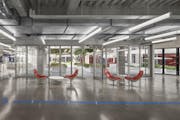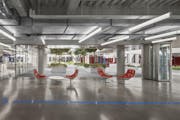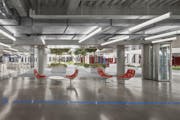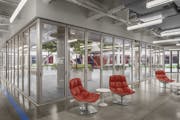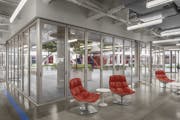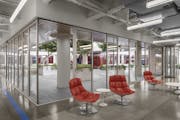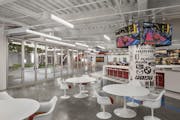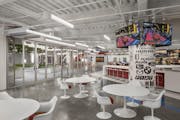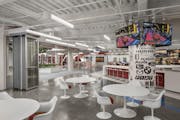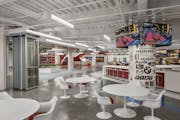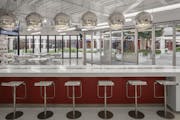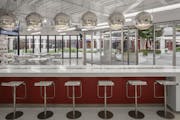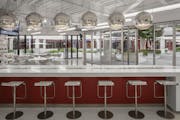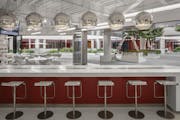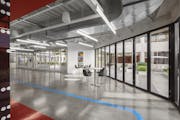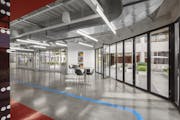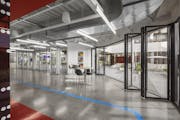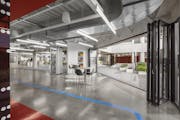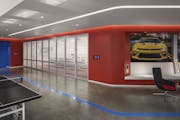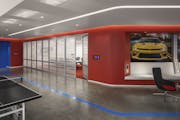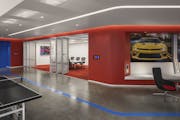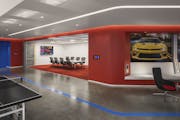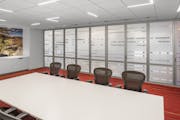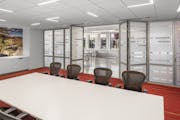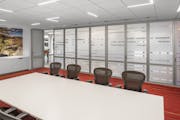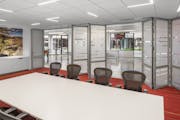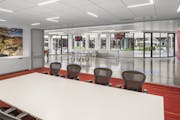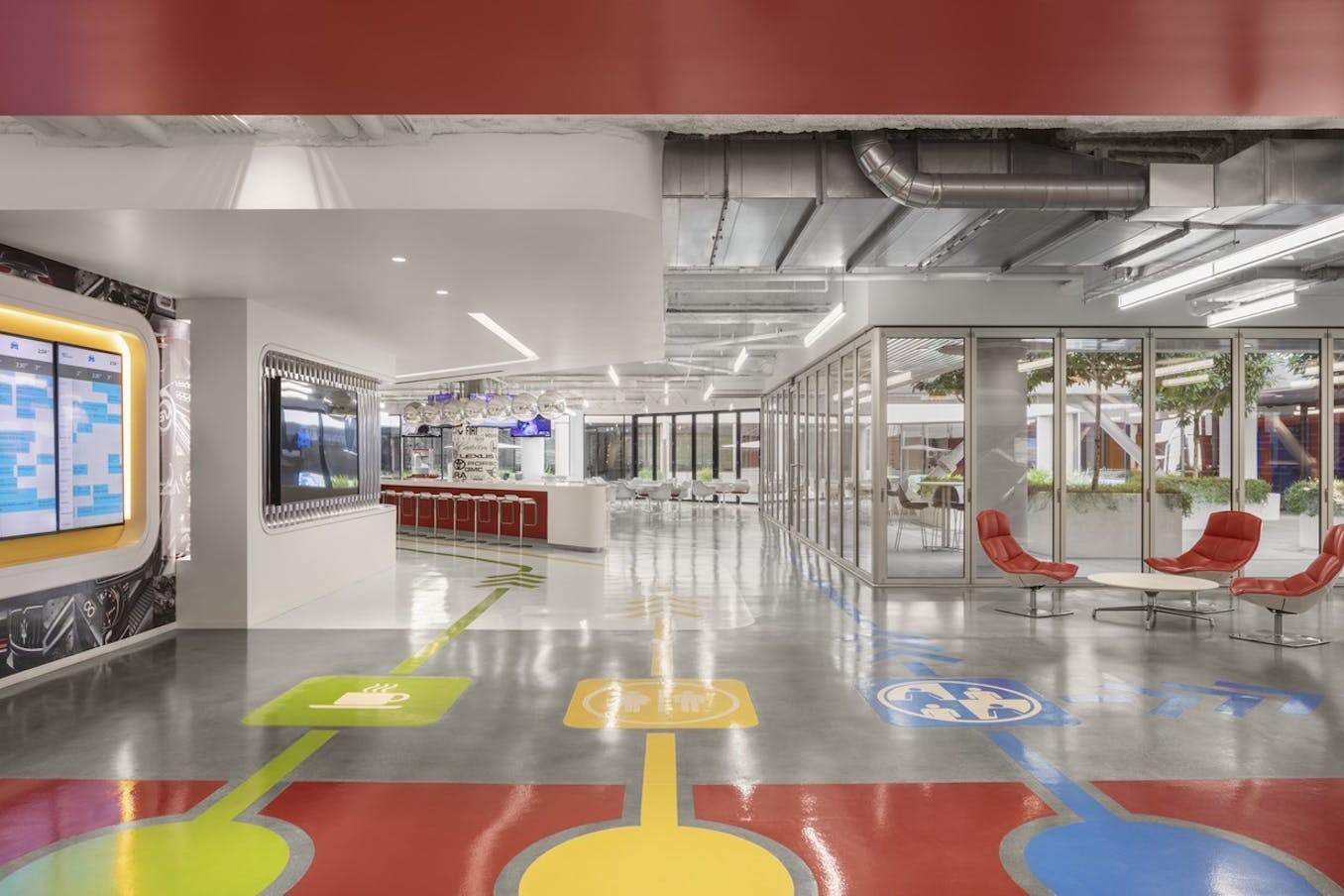 It takes a lot of people to make up Edmunds.com, the automotive networking and shopping giant. In 2016, Edmunds moved all those people into a new office in Santa Monica, CA, to give them a better, more collaborative, more enjoyable place to work. Architects M+M Creative Studio designed a vast flowing space with a polished industrial aesthetic heavy on car culture and a wealth of collaborative spaces. They integrated outdoor courtyards inside by making the office into a "convertible" with NanaWall opening glass walls. The result is an award-winning business space where people love to come to work.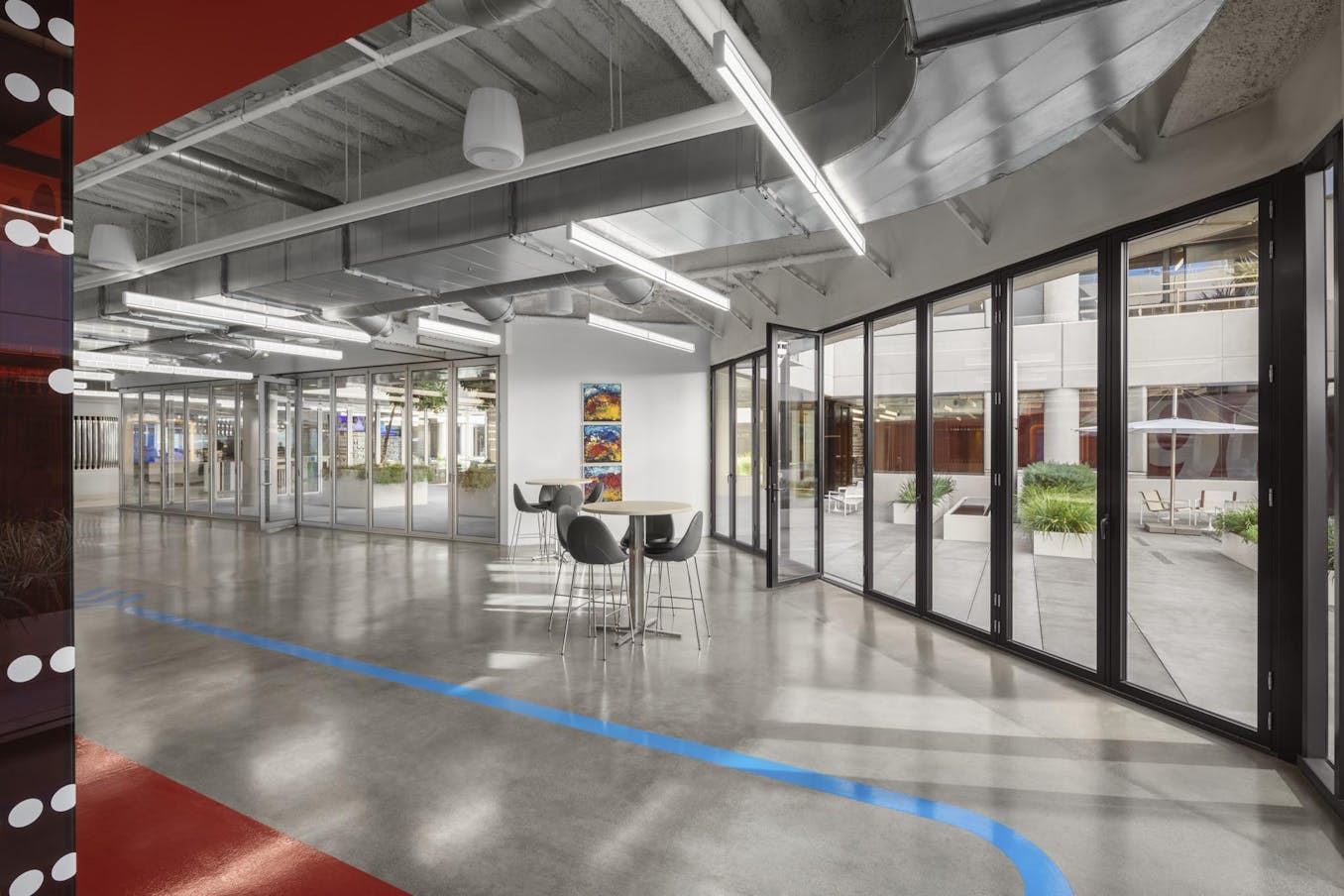 The Need for a Collaborative Office Environment
To achieve a highly collaborative, highly flexible workspace, they gutted both floors. "The biggest reason they took this space," Mitchell elaborates, "had to do with the indoor/outdoor possibilities." Those possibilities were maximized by eliminating most of the fixed glazing walls around the central courtyard on the ground floor, making it a contiguous part of the first floor, the light-filled, shining heart of the office. The space opens into to the second floor with 26 conference rooms of various sizes, and an endless selection of seating areas in which to work –couches, café tables, nooks, booths –all bathed in the glow of the central courtyard.
H+M Creative Studio Develop Indoor/Outdoor Workspace Design
Donald Lucid, Edmunds Facilities Associate Manager, credits architect Chris Mitchell with the inspiration to put in movable walls. "To have that beautiful atrium right in the middle of our space," Lucid recalls, "it just made sense—let's put NanaWalls in there. "The glass wall systems are open every day, weather permitting, throughout business hours creating a seamless flow between indoor and outdoor workspaces and social areas.
"In Santa Monica, we have beautiful weather all year," boasts Lucid. Sometimes you are indoors, sometimes you are outdoors. Having those NanaWall movable walls gives you that open feel. Even though you are inside, you still have the outside feeling."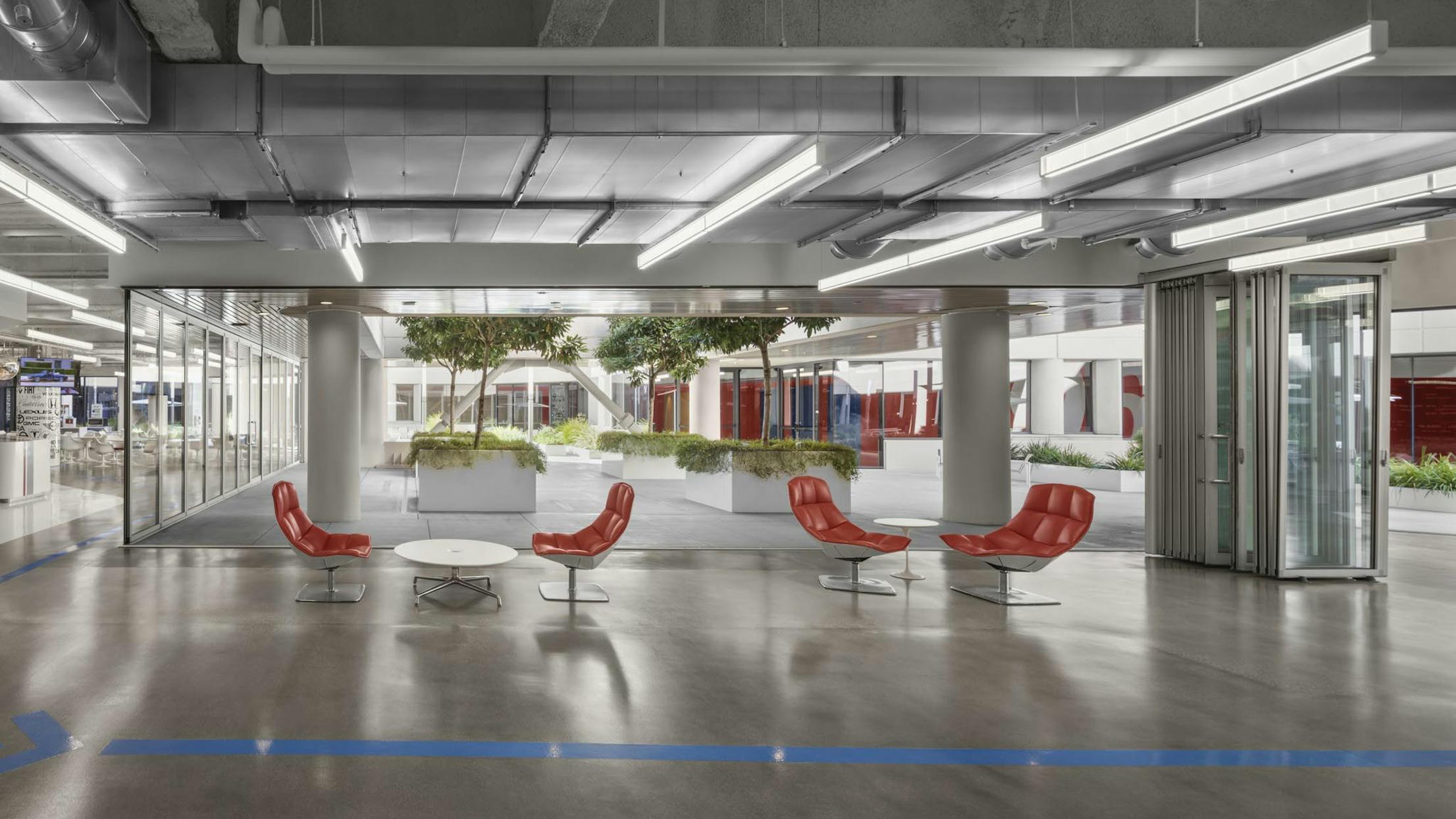 Vanishing Walls Offer Solution for Flexible Office Layout
The moveable walls that make the open atrium practical are NanaWall opening glass wall systems. The longest is a single track sliding HSW60 system of 24 individual panels in two groups, over 80 feet in length. Two SL70 folding systems, 26 and 27 feet respectively, extend the atrium opening to more than 130 feet in all. The sliding panels go around corners, and three systems together account for about 75% of the area surrounding the atrium.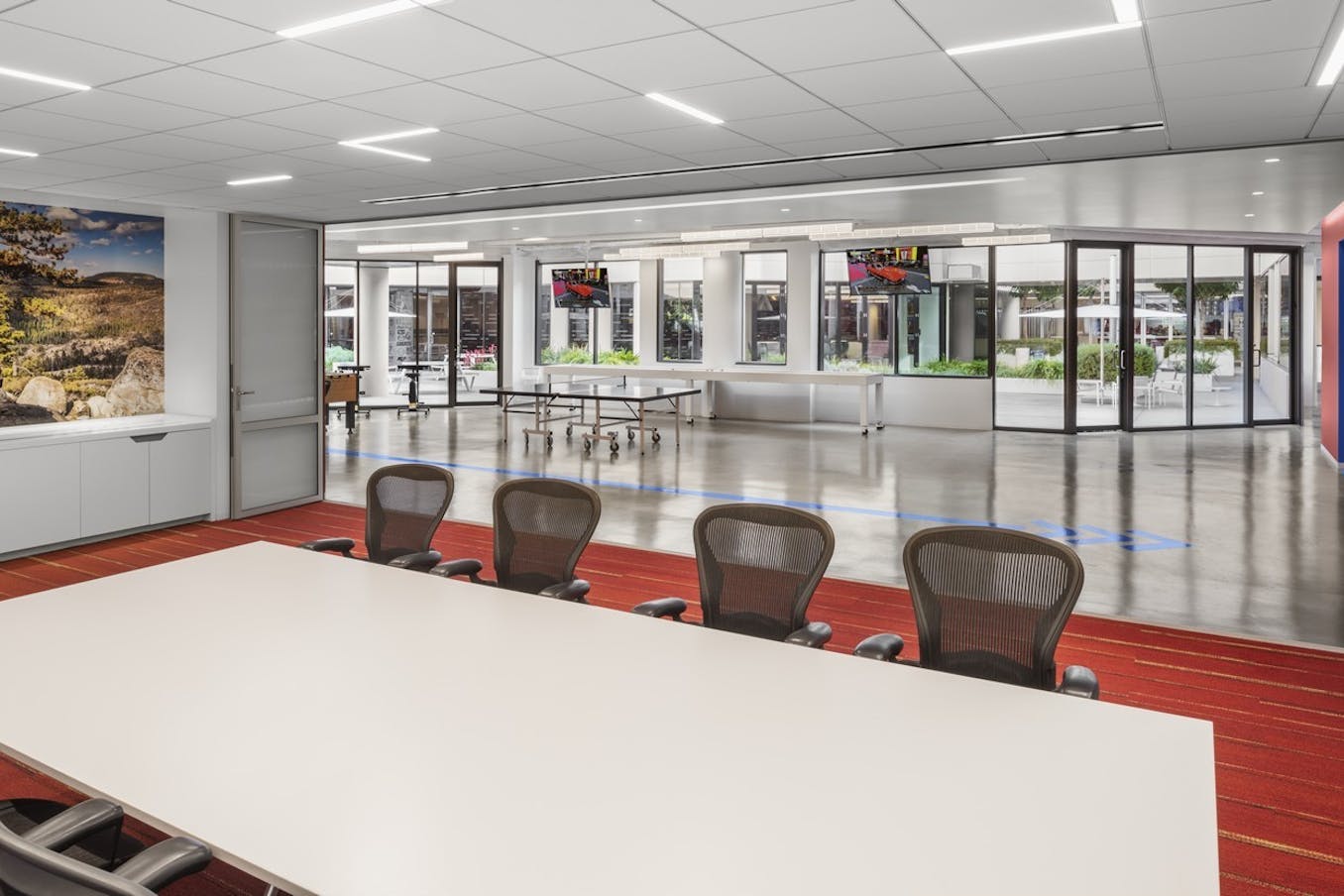 Achieving Seamless Transitions and Sound Control
To maximize flexibility for larger gatherings, NanaWall SL45 folding glass walls are also installed in two of the biggest conference rooms on the first floor. "They open into the central area, doubling or tripling the rooms' effective size for larger groups. But when closed, they provide acoustical privacy," Mitchell elaborates. The opening glass wall systems have flush bottom sills, making the space transition seamless.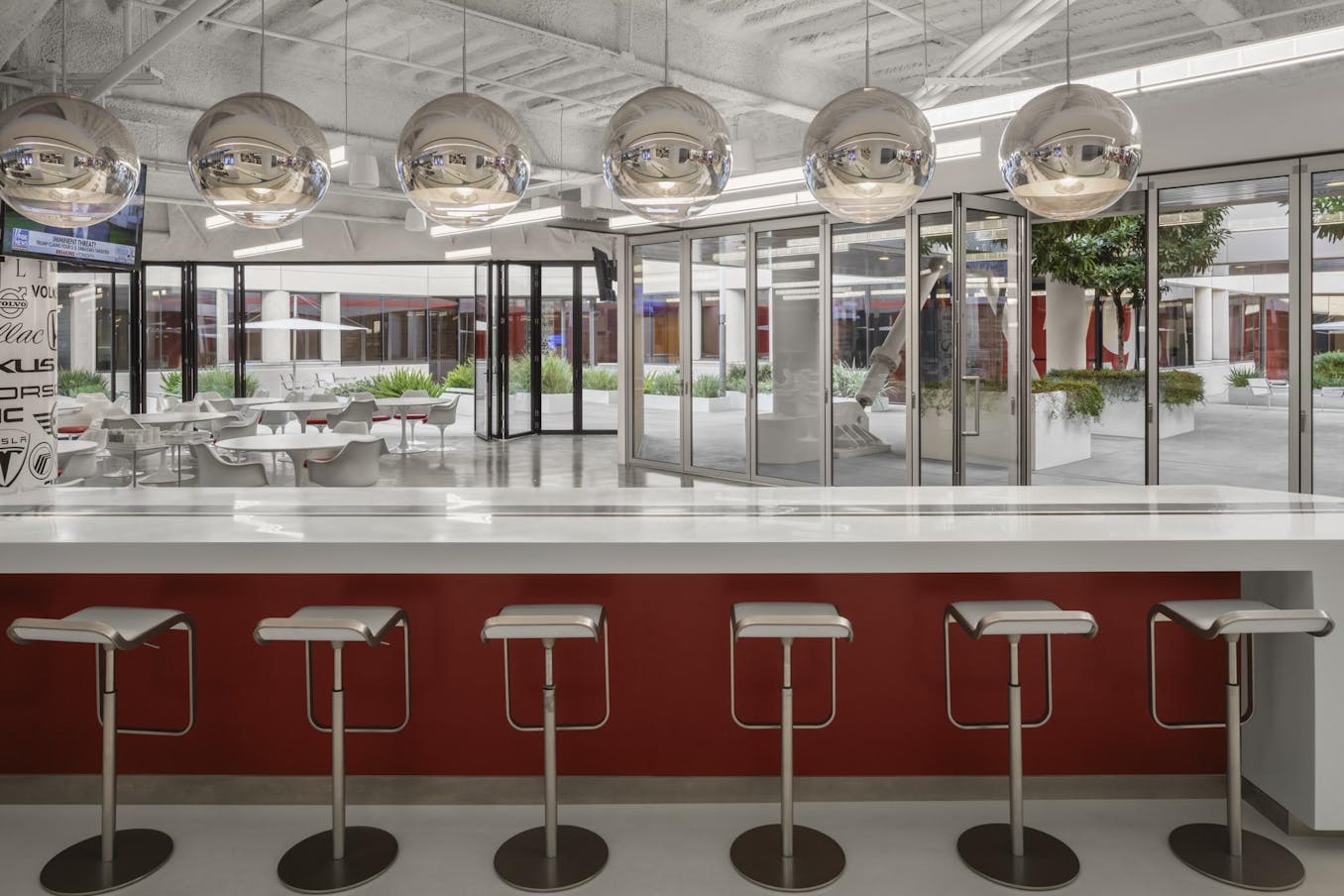 A Great Place to Work According to Employees
Edmunds' new office has won numerous design awards, but the most significant, in Sandra Mitchell's estimation, are the awards it gets year after year from Edmunds' employees voting it as a great place to work. "For us," says Mitchell. "the biggest compliment is that the people who work there are saying 'this makes us work better, more efficiently, I enjoy coming to work."
What our Customers Have to Say