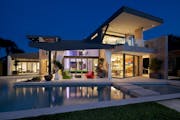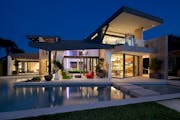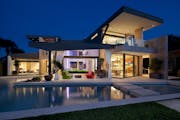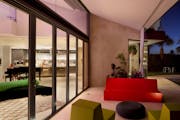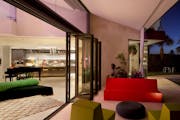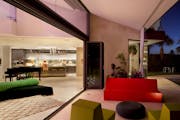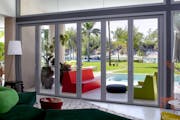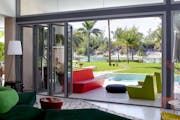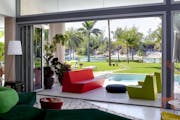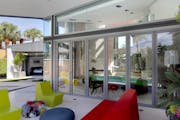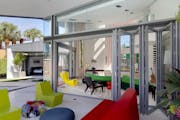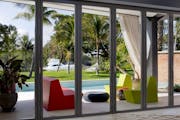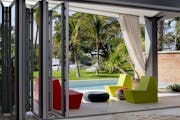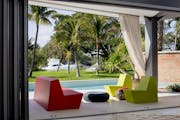 Photographer
Lawrence Anderson
Even for a successful and growing architecture firm based near Dallas, a commission for a progressive, 8,650-square-foot residential landmark in Florida was a special opportunity. Within view of the Jupiter Island Intracoastal Waterway, it was a high-profile site and a savvy client.
Led by Paul Louis Haberman, AIA, an avid portrait painter and president/CEO of HKi Architects, the two-story, angular solution with a concrete and steel structure focused on a strong image and a unique palette of materials and systems. "This modern design incorporates a limestone veneer, abundant glazing and a deep overhanging zinc roof," according to the architect.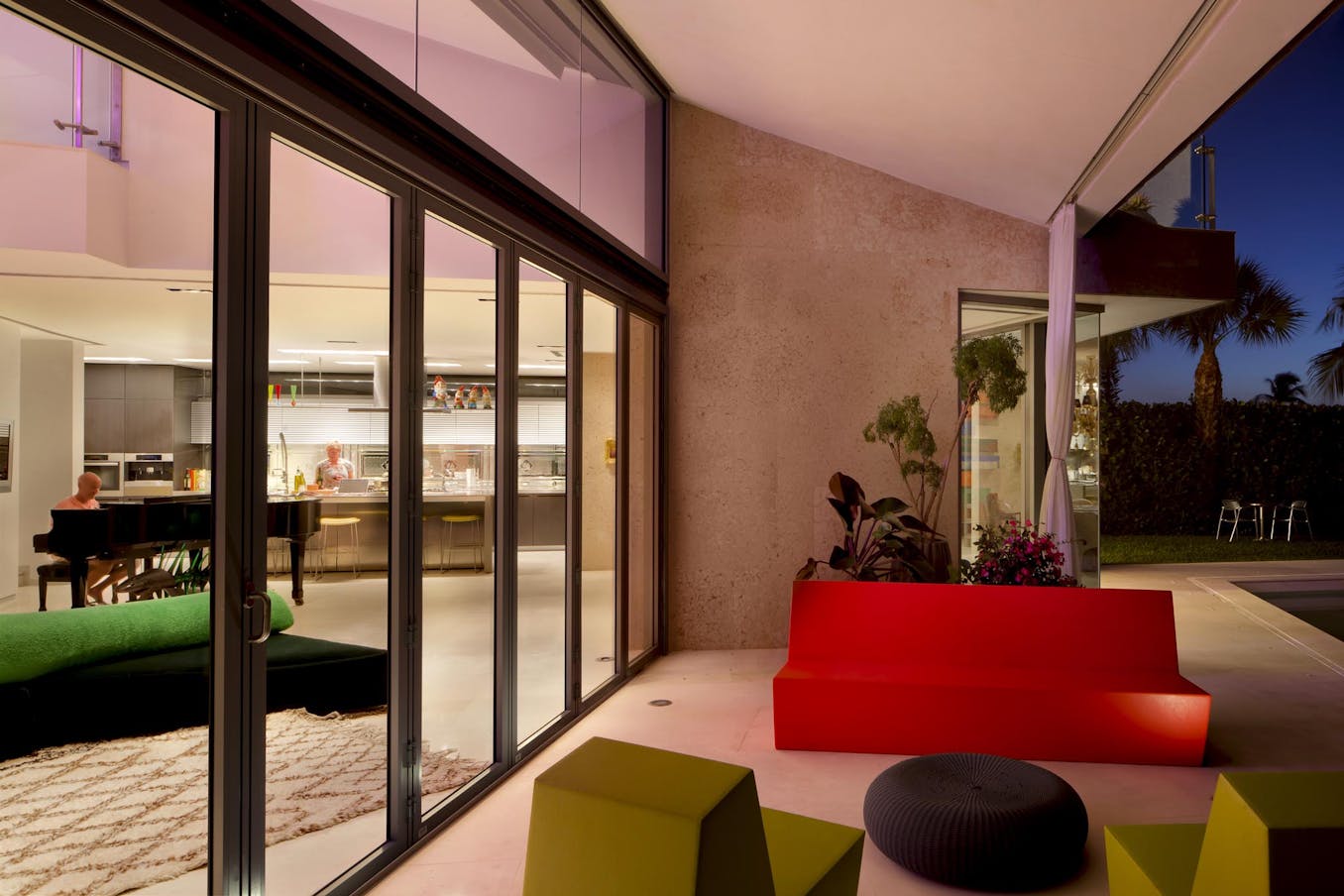 High Grade Materials and Precision Engineering
Known for its talented and knowledgeable staff, HKi is constantly expanding its horizons since its founding in 1964, "through research, development of new ideas, familiarity with technological advances and the availability of new products and materials," the firm notes. With that focus on the best architectural technology in mind, it was not too surprising that Haberman selected 10 openings, totaling 25 panels of NanaWall SL73 to connect the Parra family to their lush, tropical site.
"I was introduced to NanaWall and immediately realized they were exactly what I wanted for this residential project," says Haberman. The opening glass walls "presented an opening to bring in the pool deck and an exterior view without any obstructions." Haberman also specified an automated concealed screen from above, a low-key way to deal with insects common to the area.
The resulting "inside-outside environment" was exactly what the client and architects envisioned for the living area and guest bedrooms, says Haberman, and the top-hung systems allowed the design team to run a continuous flooring material – imported limestone for the pool deck, for example – both inside and out.
"I Was Introduced to NanaWall and Immediately Realized They Were Exactly What I Wanted for This Residential Project."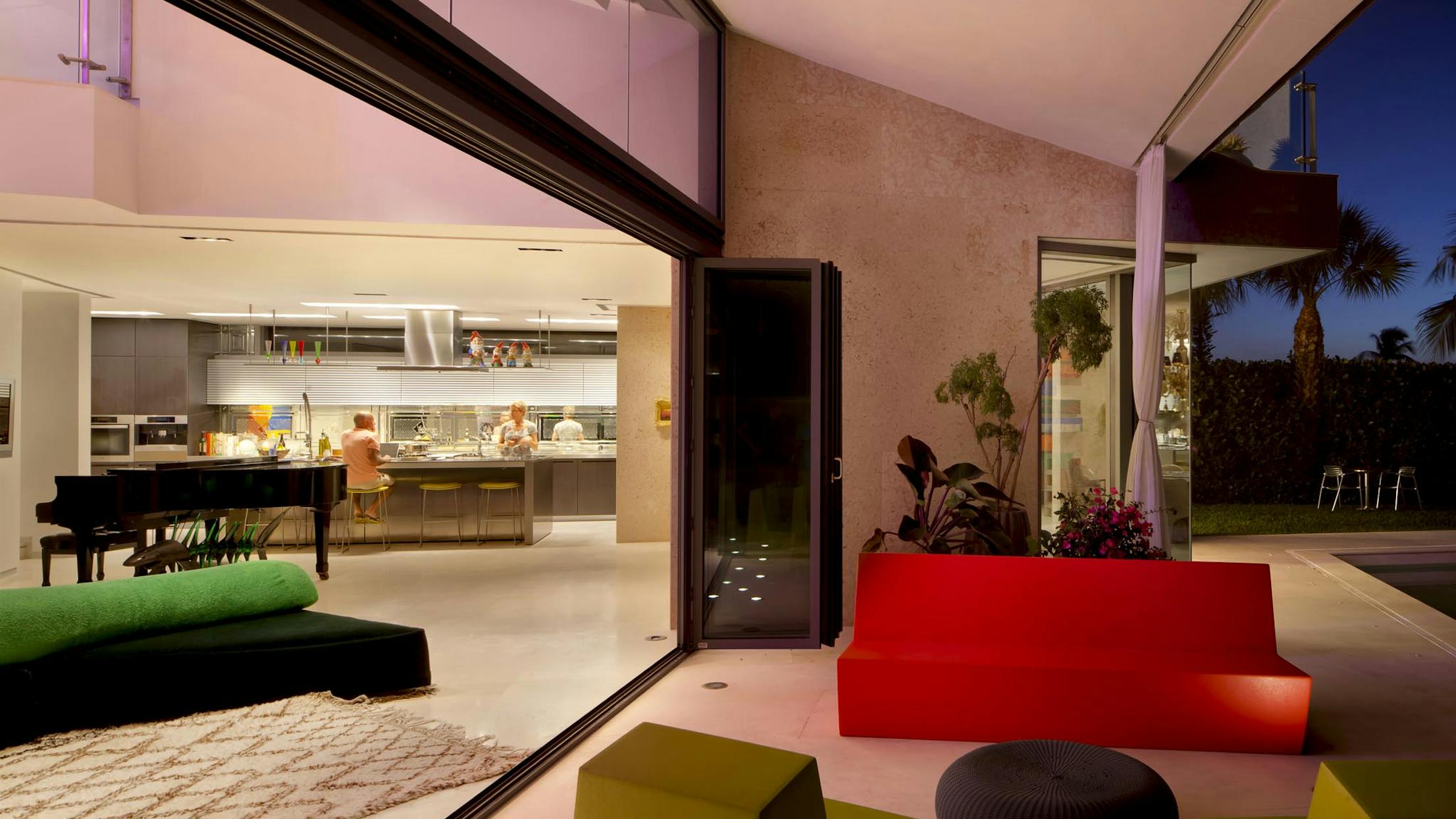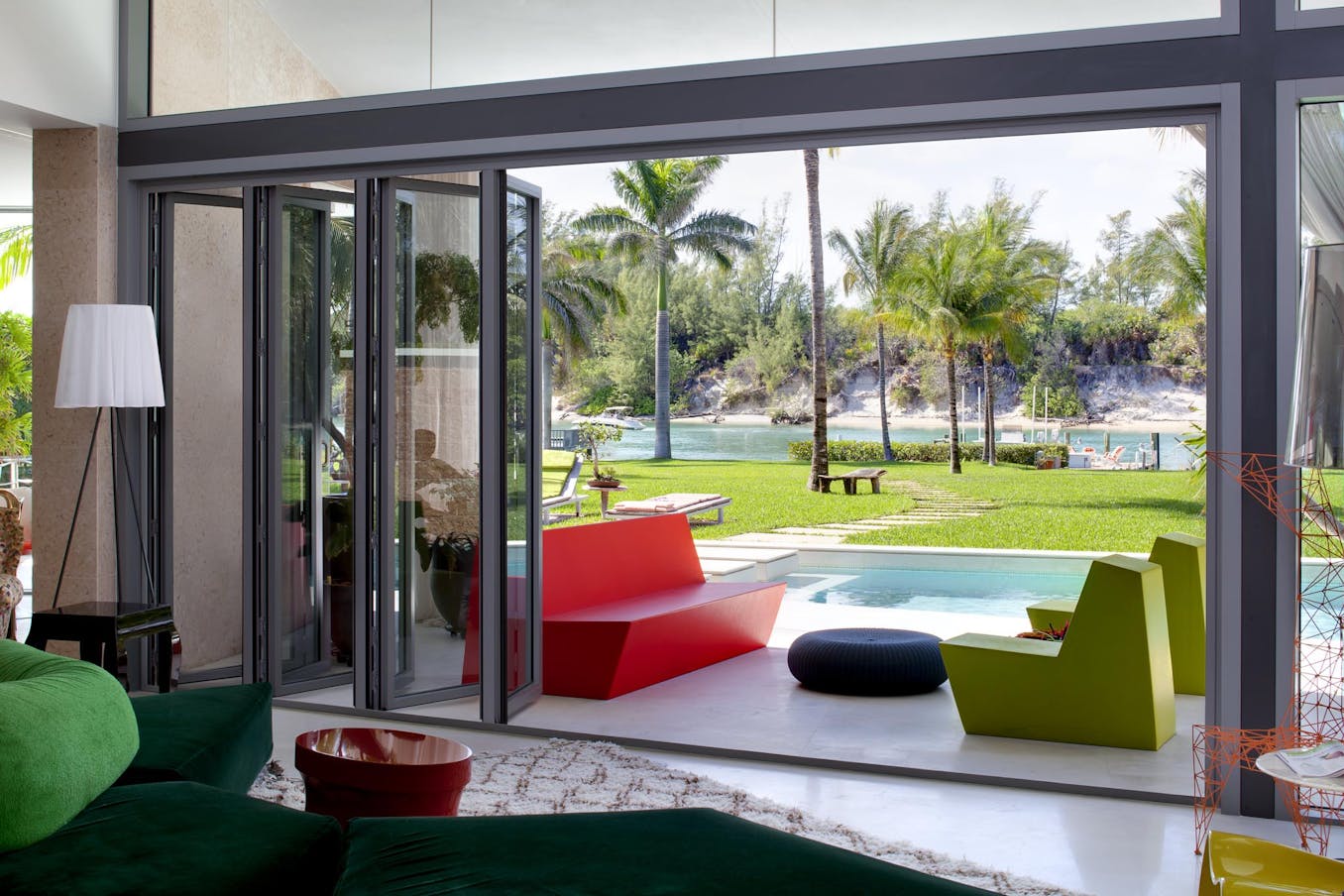 This indoor-outdoor lifestyle theme "would have been expanded," says Haberman, "but the Miami-Dade County code prevented the use of the largest panels." In fact there were other constraints, particularly the shape of the site, reflected in the exaggerated angles of the house reflecting a 20-degree angle off of a pivot point parallel to the property line. In plan and in person, the angle adds dynamism to the composition; as a design solution, it also expands the waterfront view for the Parras to enjoy.
Clearly the view was a priority, as it led to the large NanaWall SL73 installations as well as the extensive fixed glazing and windows – and even the open stair's guardrail is glass.
Haberman recalls receiving NanaWall literature from a NanaWall architectural representative, Bollen & Associates of Dallas, who knew about the project. "He introduced me to NanaWall Systems for my design criteria for the Parra Residence, and it was exactly what I was looking for," he says.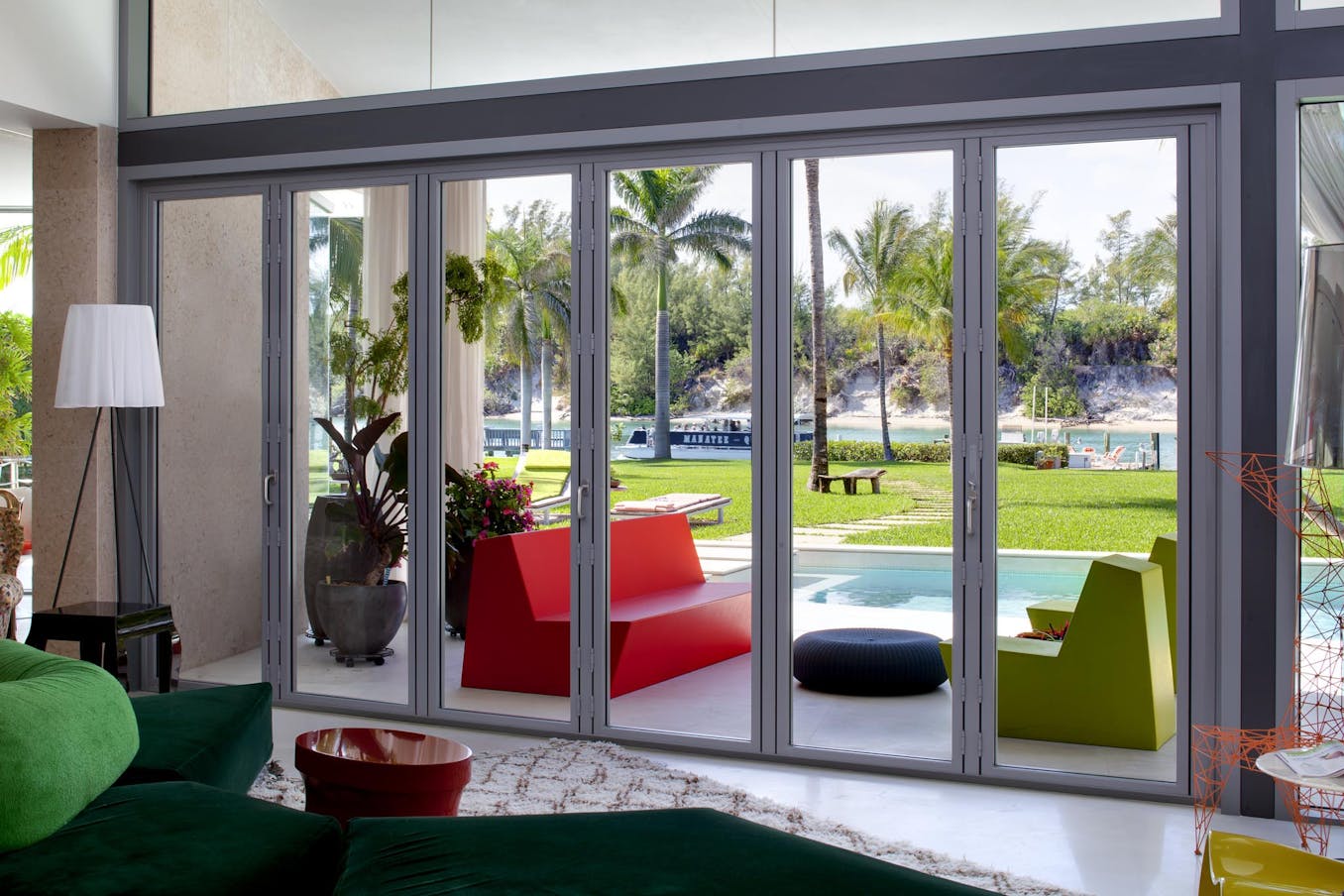 Hurricane Approved SL73
Among the features and capabilities of the SL73 are hurricane performance ratings, swing door options, and an energy-efficient thermally broken design that helps keep the house cool. It also plainly provided the unobstructed views, fresh air and indoor/outdoor entertainment space that the Parras valued.
"We are looking forward to using your product in the future," Haberman wrote in a letter to NanaWall. "I am very satisfied with the outcome."
What our Customers Have to Say