10 Reasons Why You Want Original NanaWall Opening Glass Walls
By NanaWall Systems, June 29, 2022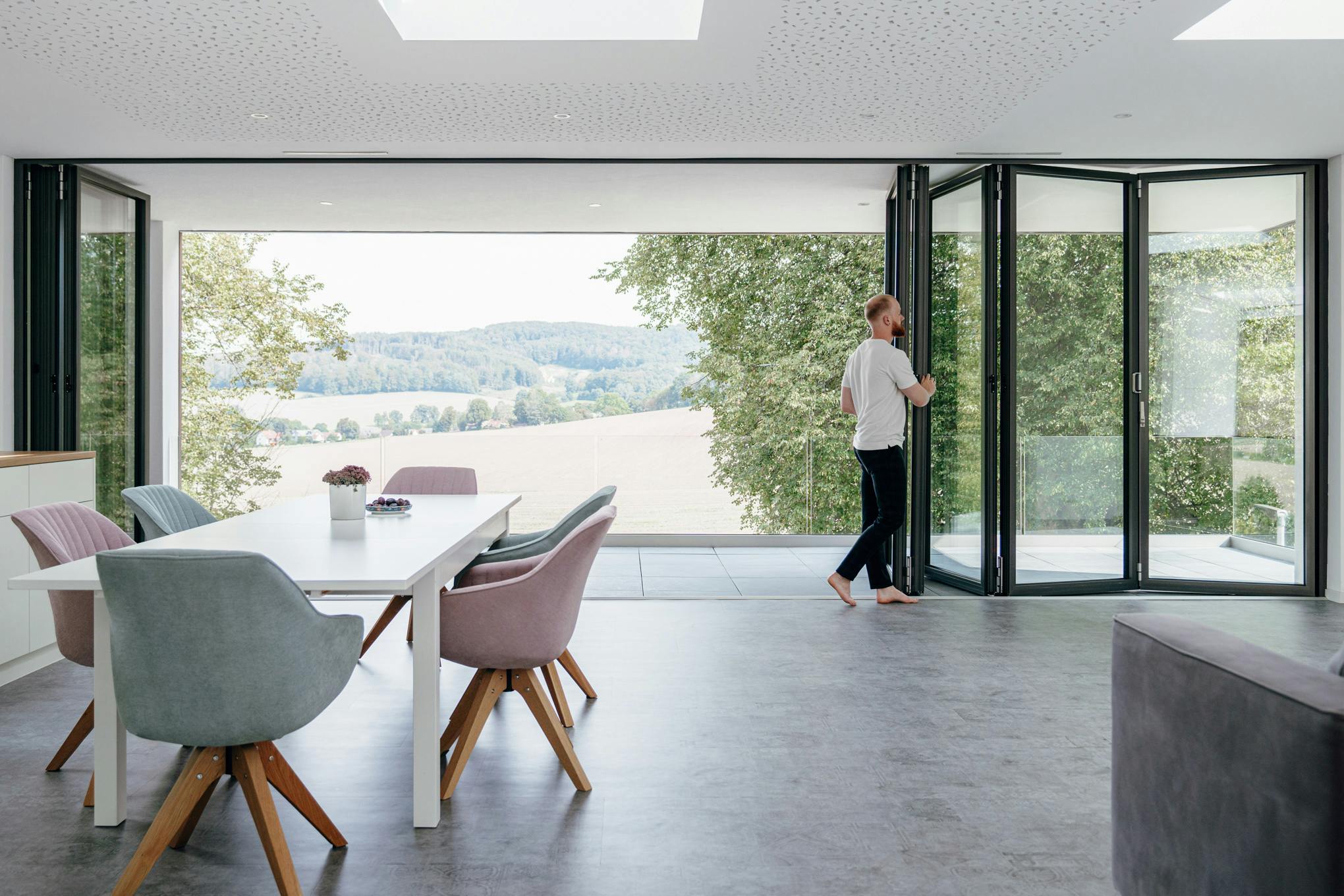 Whether residential or commercial, choosing the right building products for your project with guaranteed durability is important. When looking at your fenestration options, NanaWall opening glass walls should be at the top of your list. We'll tell you why. Being the "Kleenex" of the opening glass wall category comes with an array of groundbreaking design enhancements. NanaWall Systems was founded with the idea of developing solutions for large wall openings and after nearly four decades of leading the industry, these moveable glass wall systems only keep improving innovation after innovation. Let's take a look at what sets NanaWall Systems apart.
10 Reasons Why You Need "The One and Only NanaWall"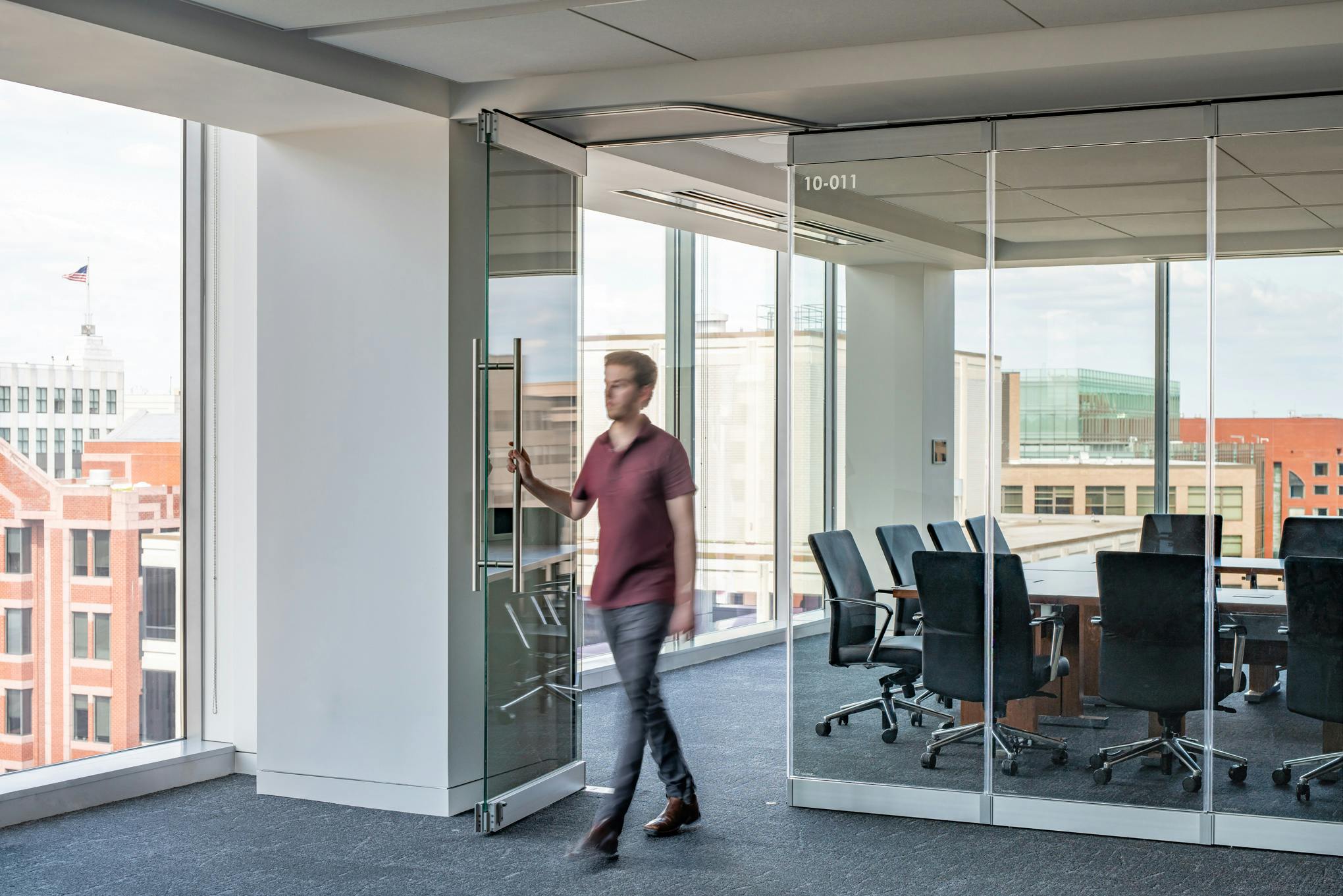 NanaWall Systems offers a range of customizable folding, single track sliding, minimal sliding, and frameless moveable glass wall systems to suit your project requirements. Prestigious German engineering delivers design-forward systems that adapt to their environment whether they be in exterior or interior applications. Furthermore, one can choose between aluminum, wood, or clad frames (or no frame at all) depending on the desired aesthetic. These floor-to-ceiling systems can perform in the harshest environments from the rooftop of highrise buildings to hurricane-prone areas like Florida with the hurricane-approved SL73. Let's look at ten other reasons that make NanaWall stand out from the rest.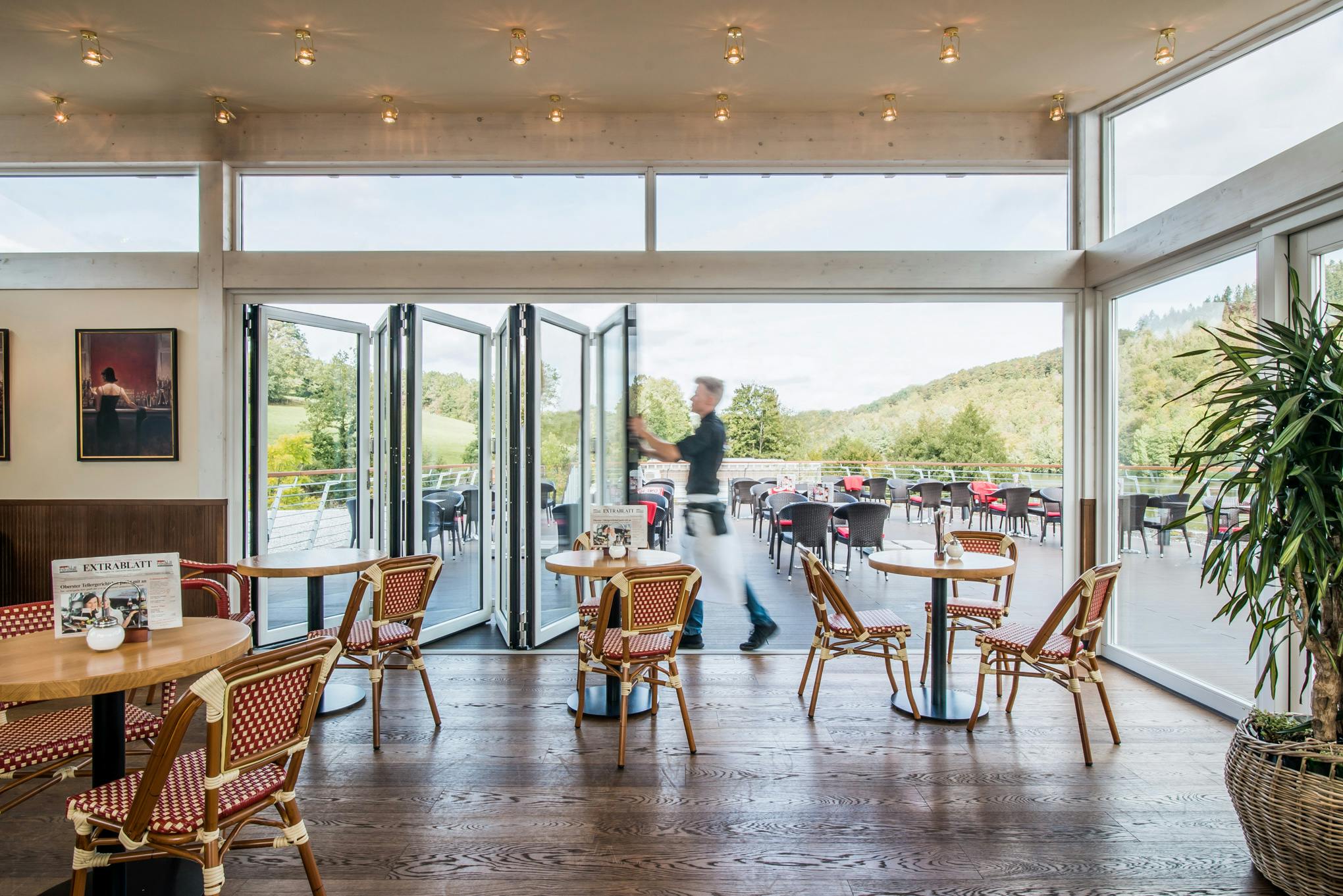 1. Single Source Supplier of Opening Glass Walls
NanaWall Systems is a single-source supplier, meaning that components in our opening glass walls come from us and the systems are not piecemealed from various different suppliers. This method ensures consistency in performance and durability allowing our engineers to find quick solutions without having to track down multiple suppliers. Additionally, this allows NanaWall to test the quality and function of each opening glass wall component and customize and improve them based on the needs of each system.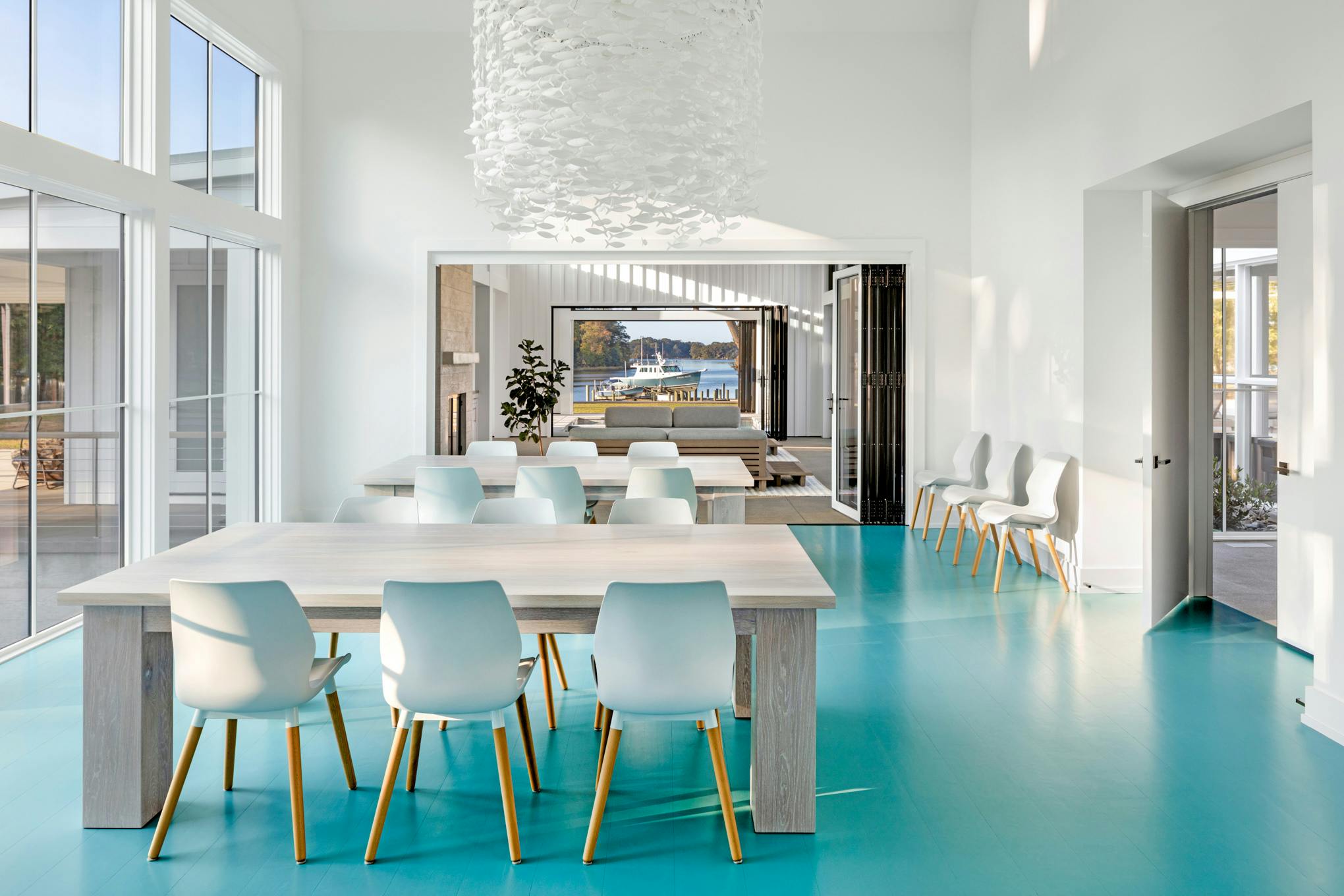 2. Independently Tested Systems
Compared to others in the market, NanaWall systems are independently tested in accredited labs for various performance categories. These individualized tests follow strict building codes and performance standards to ensure a high-quality product. These tests also increase the functionality of systems and tailor them to meet the specific needs of diverse projects. NanaWall moveable glass wall systems are tested for air, water, structural, thermal, forced entry, acoustics, and even operating force amongst other evaluations. All testing results are readily available on the website and in technical documents.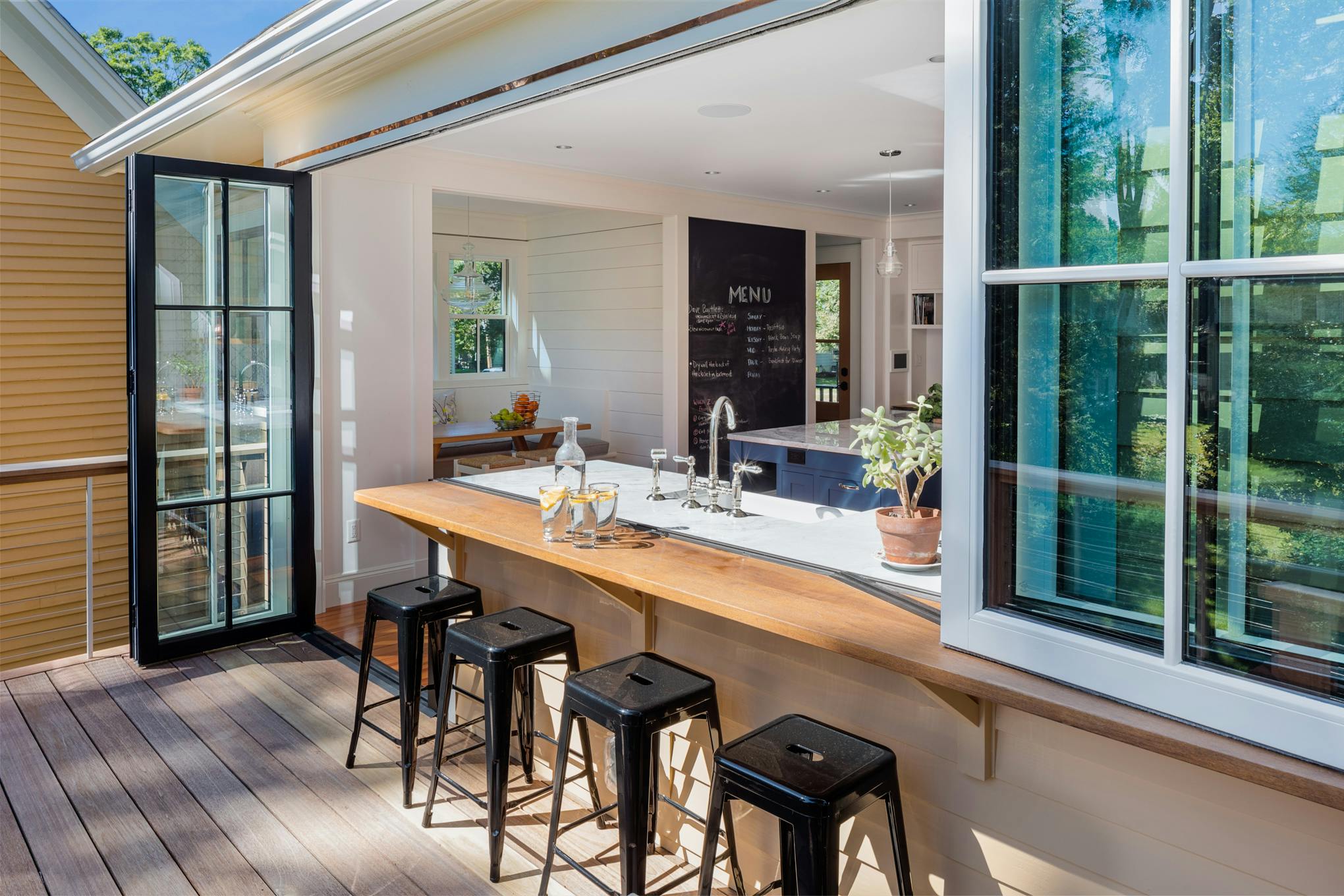 3. Innovative, Patented Designs
As a leader in the industry, NanaWall has developed design-forward engineering to improve the durability and functionality of opening glass walls. Their track record includes a legacy of game-changing firsts and a portfolio of patents: the first operable glass wall, the first hurricane-approved folding system, and the first weather-resistant single track sliding systems with incorporated swing door to name a few. Another groundbreaking innovation is folding glass walls that offer 180-degree stacking. FoldFlat® Technology offers panels that fold and stack all the way back and parallel to the opening for ultimate views and unobstructed transitions. Other recent innovative patents are:
PrivaSEE®: The first frameless glass wall with a sound control rating of unit STC 36.
ClimaCLEAR®: A fully transparent, structurally secure, weather-rated system for large openings.
UniverSILL®: A patented sill adaptor for enhanced weather performance when required for the Low Profile Saddle sills.
Twin X: A patented mechanism that interlocks panels and provides structural reinforcement to eliminate exposed hinges in the middle of the system.
Bionic Turtle®: Single-piece thermal break provides insulation within frame profiles while housing the system's locking rods for a slim appearance.
Adjustable Jamb for Generation 4 Folding Glass Wall: Adjusts easily should extreme panel expansion or contraction occurs.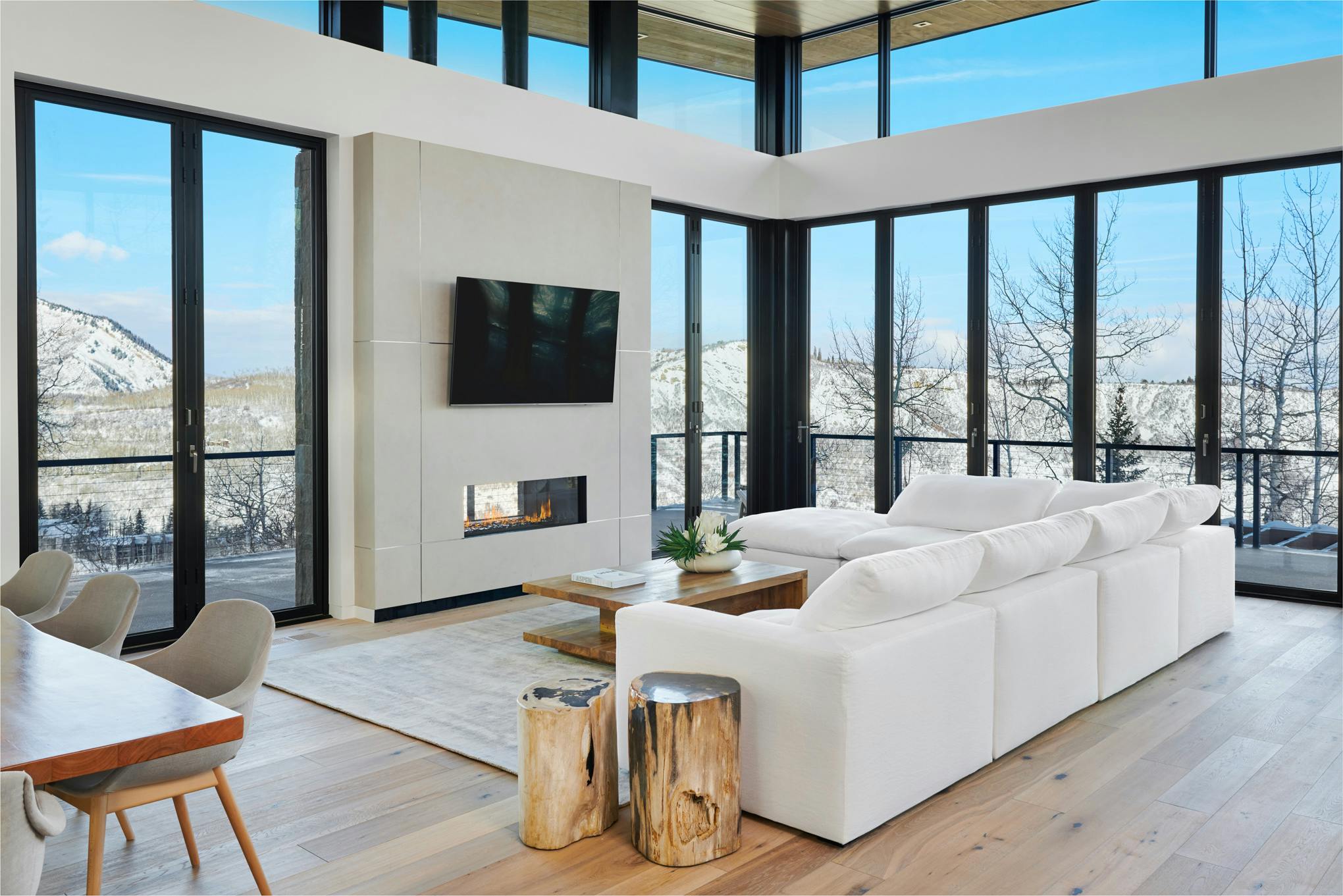 4. Advanced Energy Efficiency with Bionic Turtle®
NanaWall offers single, double, and triple glazing depending on the project's thermal efficiency needs and environmental factors. Additionally, a patented Bionic Turtle design, besides housing the system's locking rods, provides an insulating thermal break between the frame profiles in Generation 4 systems. This single-piece insulbar design offers additional energy efficiency and year-round comfort. In cold weather environments, the thermal efficiency of NanaWall opening glass walls ensures comfortable interiors with protection from the cold even when standing right up against the wall—not to mention lower energy bills.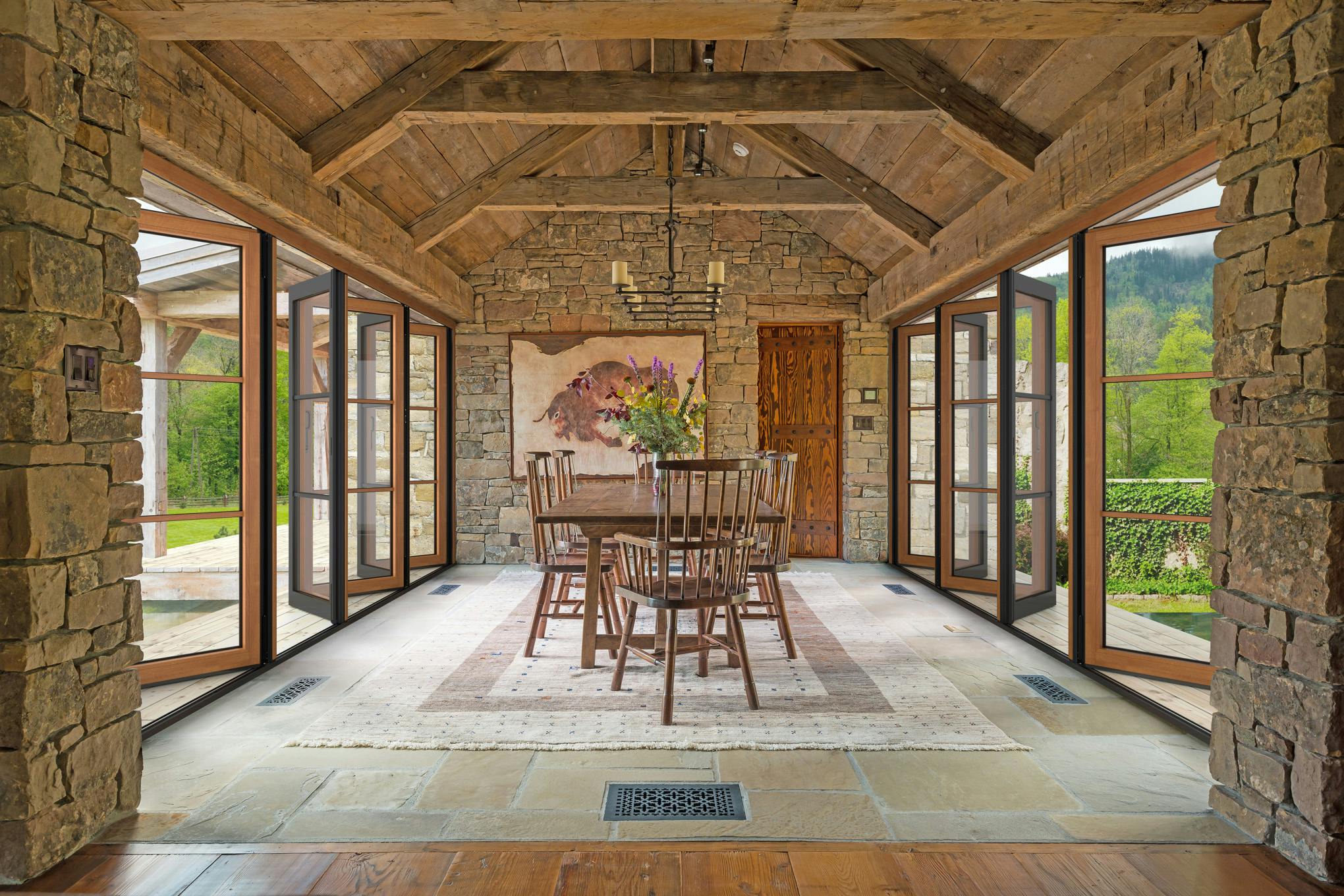 5. Unique Gothic Arch Roller Design
This latest component provides frictionless smooth operation for cero® and Generation 4 moveable glass wall systems regardless of environment. The running carriage rolls above the water table on two stainless steel wheels with a unique Gothic arch design supported by a double row of ball bearings and is ideal for harsh weather areas. With a two-point contact of each wheel to the floor track, the system glides quietly and smoothly with less friction by providing an equal distribution of weight on the stainless steel track.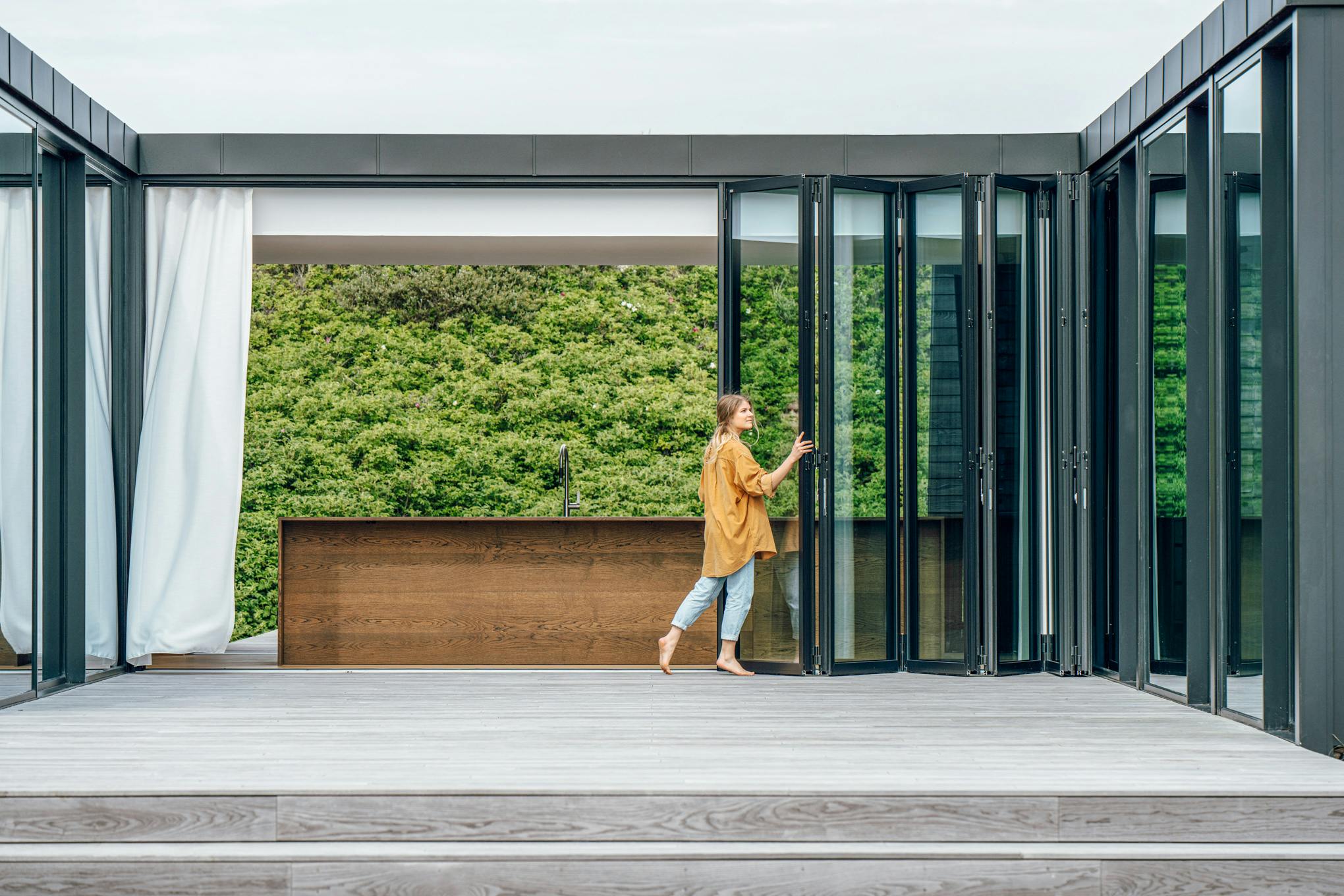 6. Flexible FourFold and SixFold Panel Sets
Introduced with the Generation 4 Folding Glass Walls by NanaWall product family, FourFold and SixFold panel sets have further redefined the functionality of operable openings. These panel sets can move and stack either to the right, left, or center within the same track allowing the panels to be stacked in the most convenient location as needed. Additionally, these panel sets allow moveable glass wall systems to achieve wider openings and customizable openings depending on the needs of the space. This feature allowed for the 102-foot opening inside the University of San Francisco's Sobrato Center, the largest interior acoustic glass wall installation to date (below).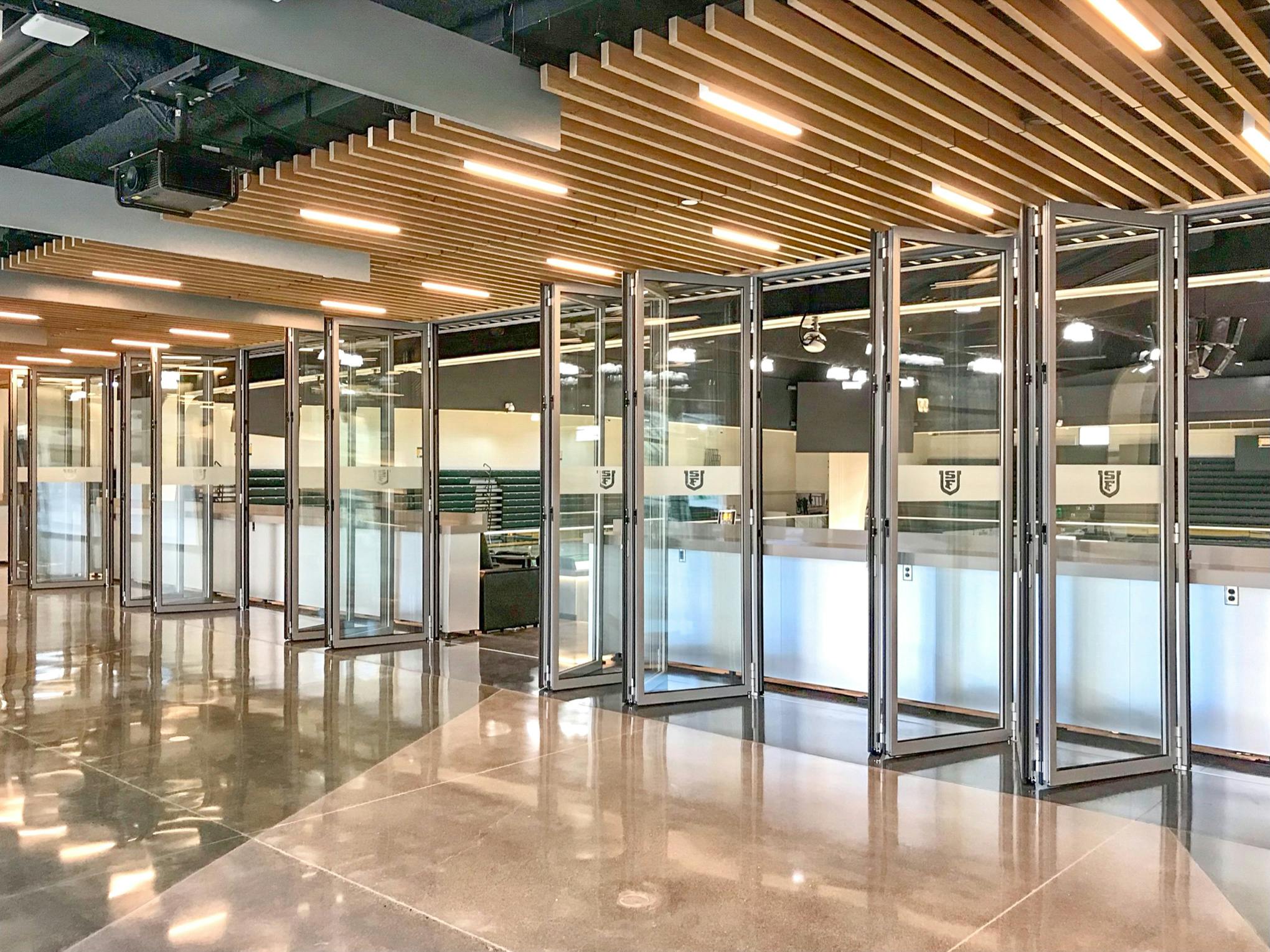 7. Durable Quadruple Laminated Wood
Quadruple laminated cross-grained wood, unique to NanaWall wood framed opening glass walls, was also introduced with the latest Generation 4 product family. This quadruple laminated premium wood allows for large panel sizes, creates structural integrity, and provides long-term durability. This structural strength allows these systems to be the slimmest wood and clad systems in the industry. Additionally, these systems are built on solid single-species wood frames and are not veneered over inferior wood, allowing for future sanding and refinishing as needed. Our wood is sustainably harvested and meets the international standards of PEFC.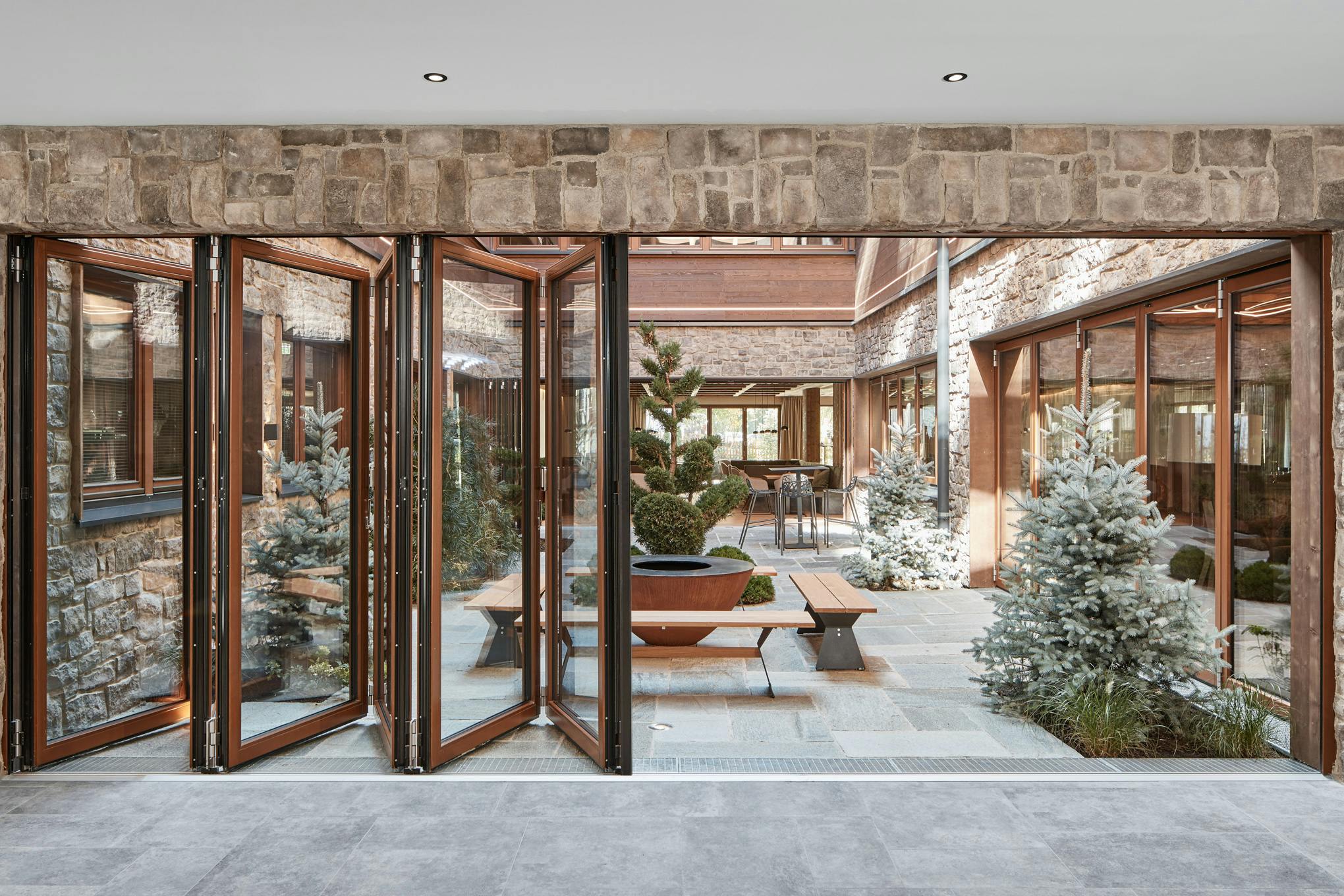 8. Tailored to Commercial Environments
NanaWall opening glass walls hold up to the commercial grind with durable, customizable features depending on the needs of your business. Systems can be specified with swing doors to facilitate traffic when the systems are kept closed and can be outfitted with kickplates for utmost functionality. These swing doors have been independently tested to withstand more than 500,000 opening and closing cycles. As a customizable system, you can match your brand's aesthetic to your opening glass wall of choice with various powder coating options and even simulated divided lites.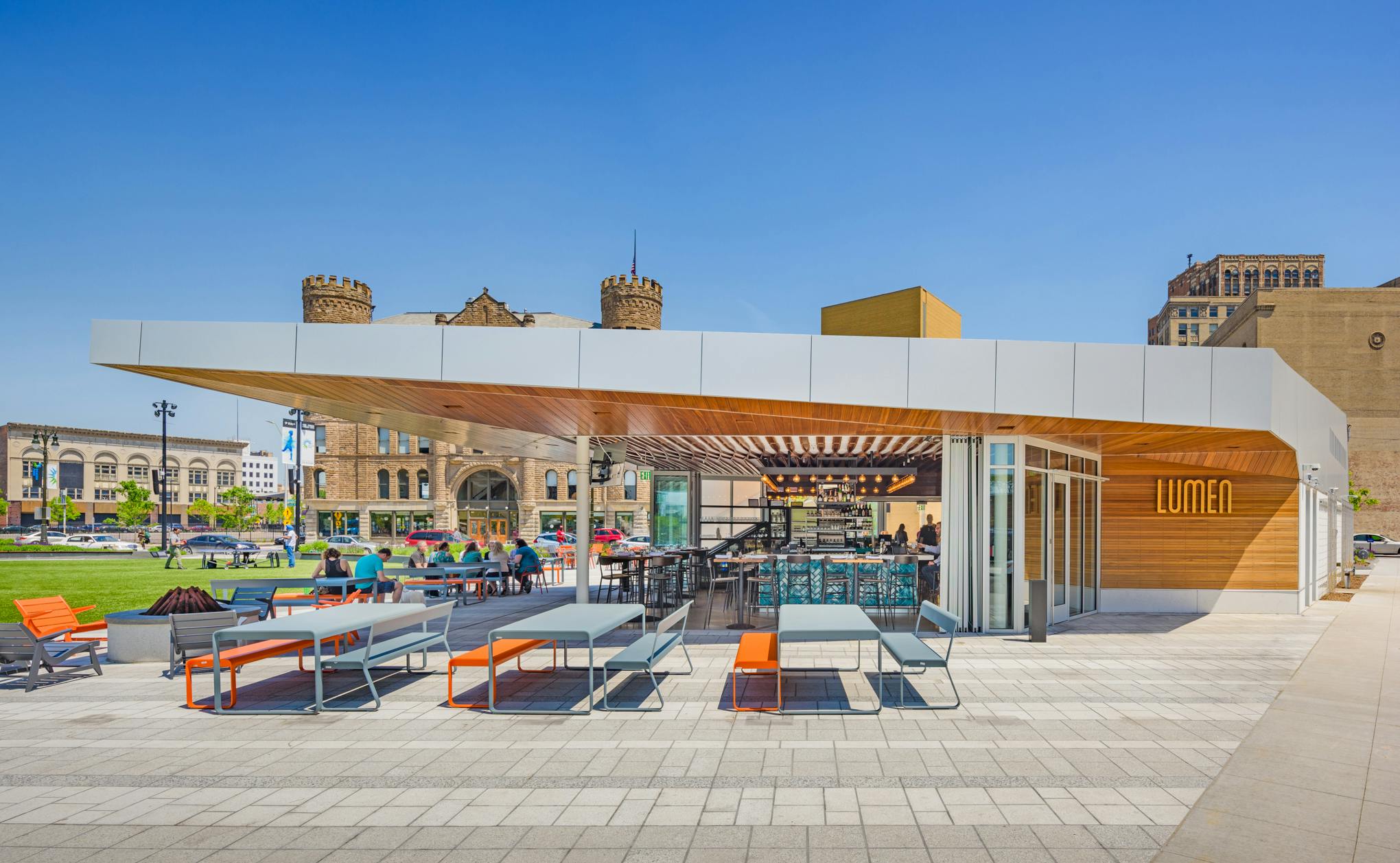 9. The Slimmest Frames in the Market
Biophilic design calls for a seamless immersion with the outdoors, and unobstructed views play an important role in accomplishing this. Another groundbreaking feature of the Generation 4 Folding Glass Wall product family is the minimal frames that optimize views at every angle. Additionally, Generation 4 moveable glass wall systems also minimize exposed hardware with a multipurpose frame insert that conceals all visible frame and structure attachment points. This creates a cleaner, more streamlined appearance unique to Generation 4 systems.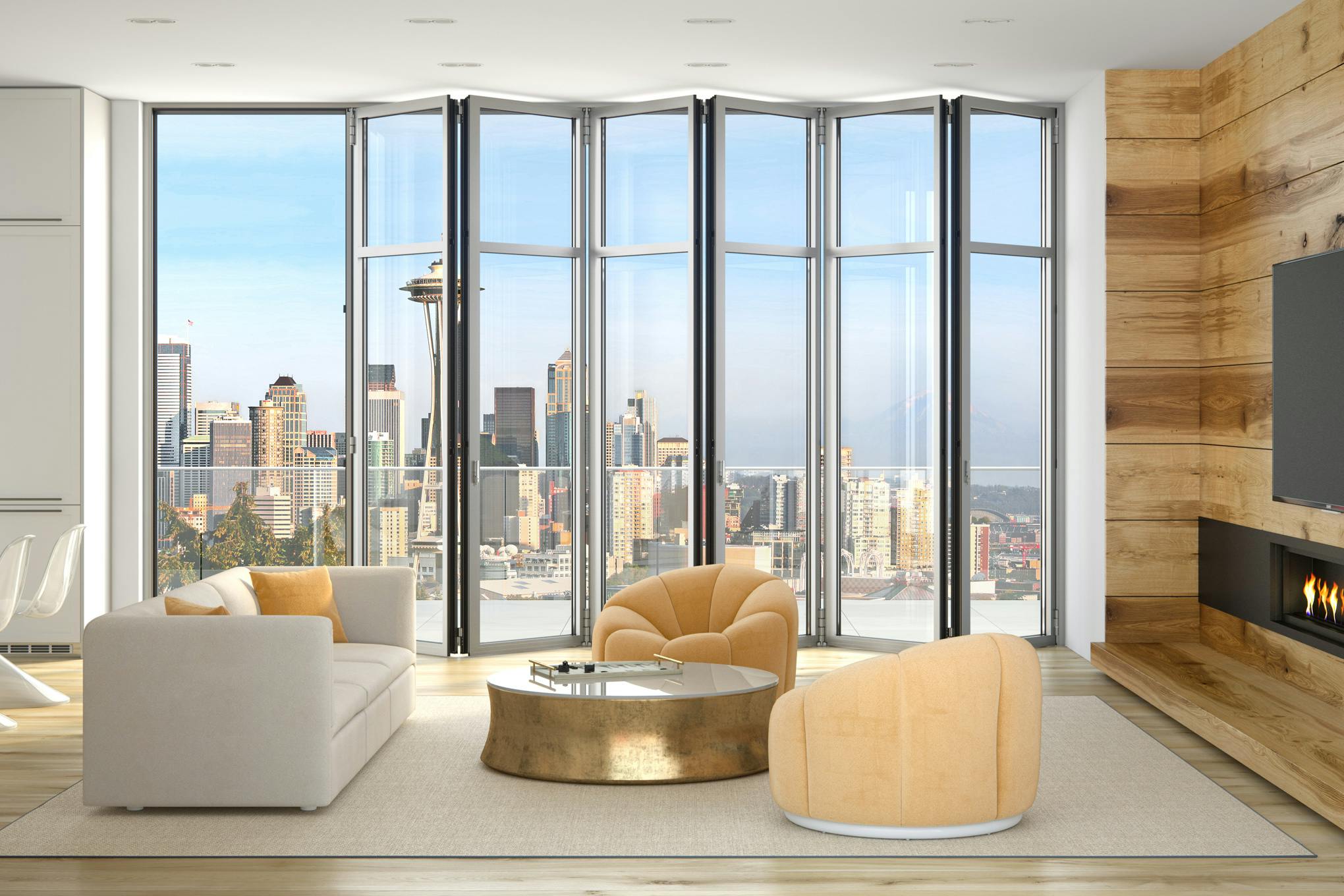 10. Advance Security Mechanisms
Security is one of the top concerns when specifying opening glass walls. NanaWall Systems alleviates these concerns with advanced security mechanisms including a multi-point lock mechanism, a two-point locking mechanism, and a deadbolt locking system. Additionally, systems like the single track sliding glass wall HSW60 feature an additional interlock mechanism that engages to create a strong seal and improve performance when locking panels together. For more information on security, check out this informative blog.
Final Thoughts
Investing in durable building products that guarantee longevity and performance should be a top priority. Not only will it save you from unwanted headaches, but also from digging more out of your pocket. NanaWall opening glass walls offer peace of mind with high-quality, design-forward components that offer durable solutions and ease of operation for high-performing systems tailored to every need. So, which system will you be choosing?
Discover how others leverage the innovative features of NanaWall opening glass walls in our extensive applications library!