3 Popular Myths Demystified About Bifold Doors
By NanaWall Systems, December 15, 2021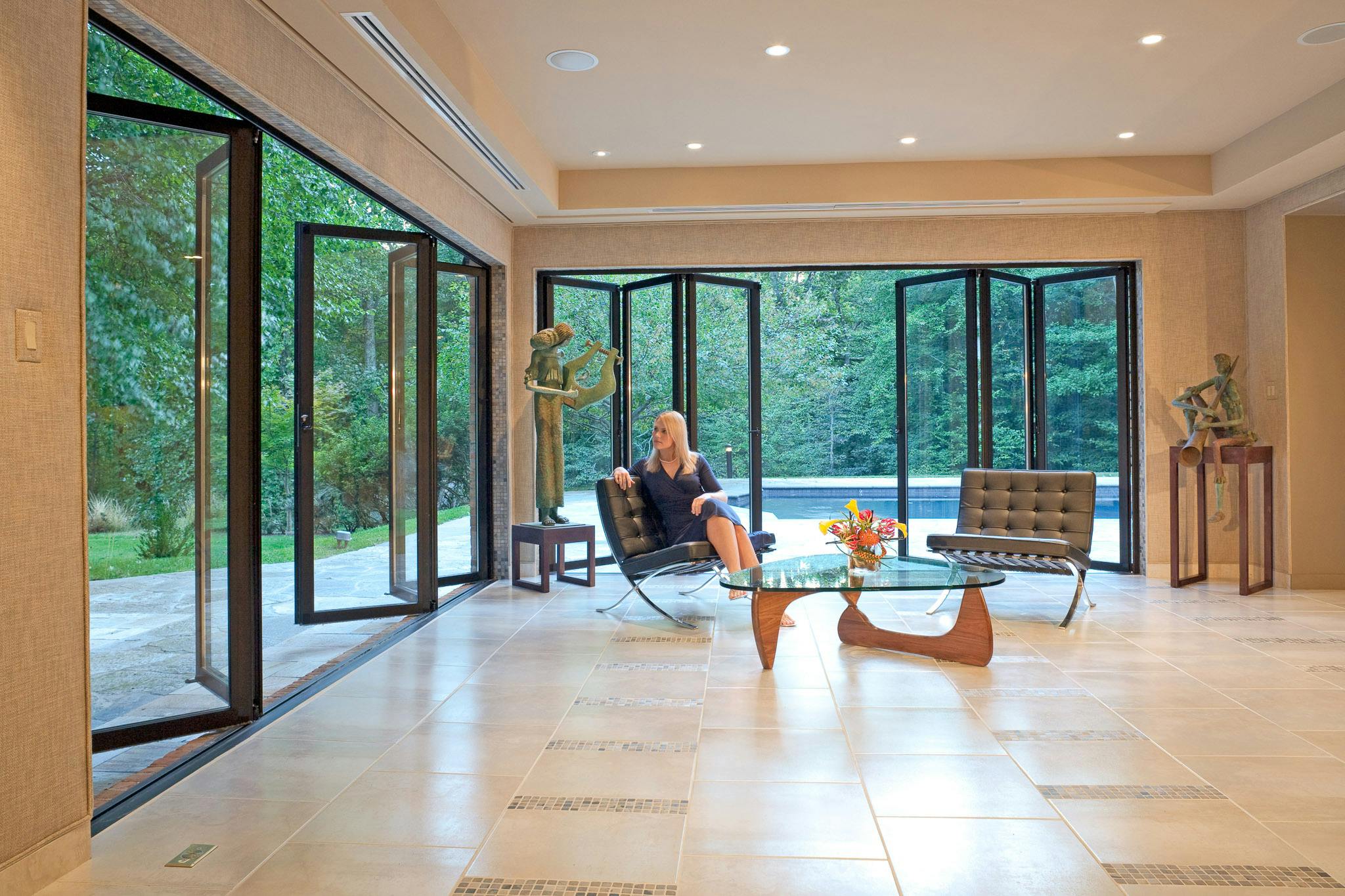 There are a few misconceptions about bifold doors that may deter a buyer from specifying one in their home or commercial space. At the top of the list are concerns about energy efficiency and weather performance followed by installation worries and operation. Although these misconceptions, or myths, are applicable to some moveable glass walls in the market, NanaWall Systems addresses these concerns with advanced engineering and extensive testing to ensure performance and durability, but without sacrificing ease of operation and minimal sightlines. Let us demystify some of the top myths that surround bifold doors.
Myth #1: Bifold Doors Can Only Be Used in Warm Climates
False.
If you thought moveable glass walls were only suitable for warm weather climates like sunny Southern California, then you're in for a big surprise. We agree that at first sight, glass walls don't seem like the most suitable barrier from cold weather, because glass, at its most basic state, is not insulative. To address this, NanaWall Systems has embraced advancements in fenestration while developing its own innovative technologies to design thermally efficient bifold doors.
Our NFRC certified systems can reach U-Values as low as 0.20 depending on glass type. Double or triple glazing, which refers to the layers of glass that make up the frame's infill, is offered for increased thermal efficiency in cold weather environments. The spaces between each pane of glass can be filled with argon gas to improve the system's thermal performance and insulation. NanaWall also offers low-E coatings that act as thermal barriers, reflecting heat back outside in the Summer and retaining indoor heat inside in the Winter—much like a thermos.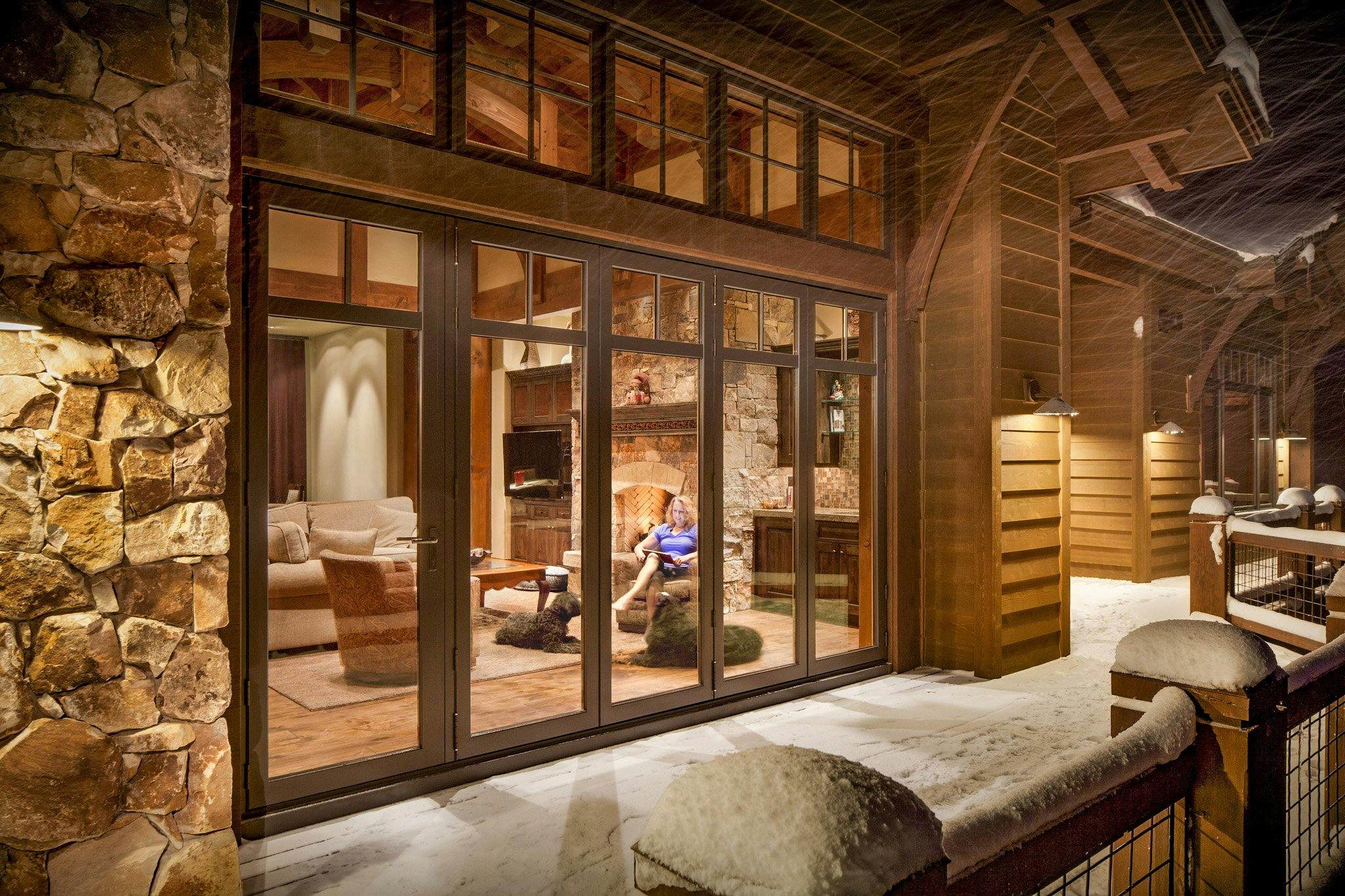 Think you need more proof? Gletschergarten restaurant in Serfaus, Austria sits atop a snowy mountain at an altitude of 8,000 feet with temperatures as low as 6.4 degrees Fahrenheit. Multiple NanaWall SL70 moveable glass walls make up the façade of the mountaintop destination. According to the restaurant manager, when the doors are closed, no snow or water ever leaks inside, and patrons never complain about the cold while dining, even with the strong winds and snow outside.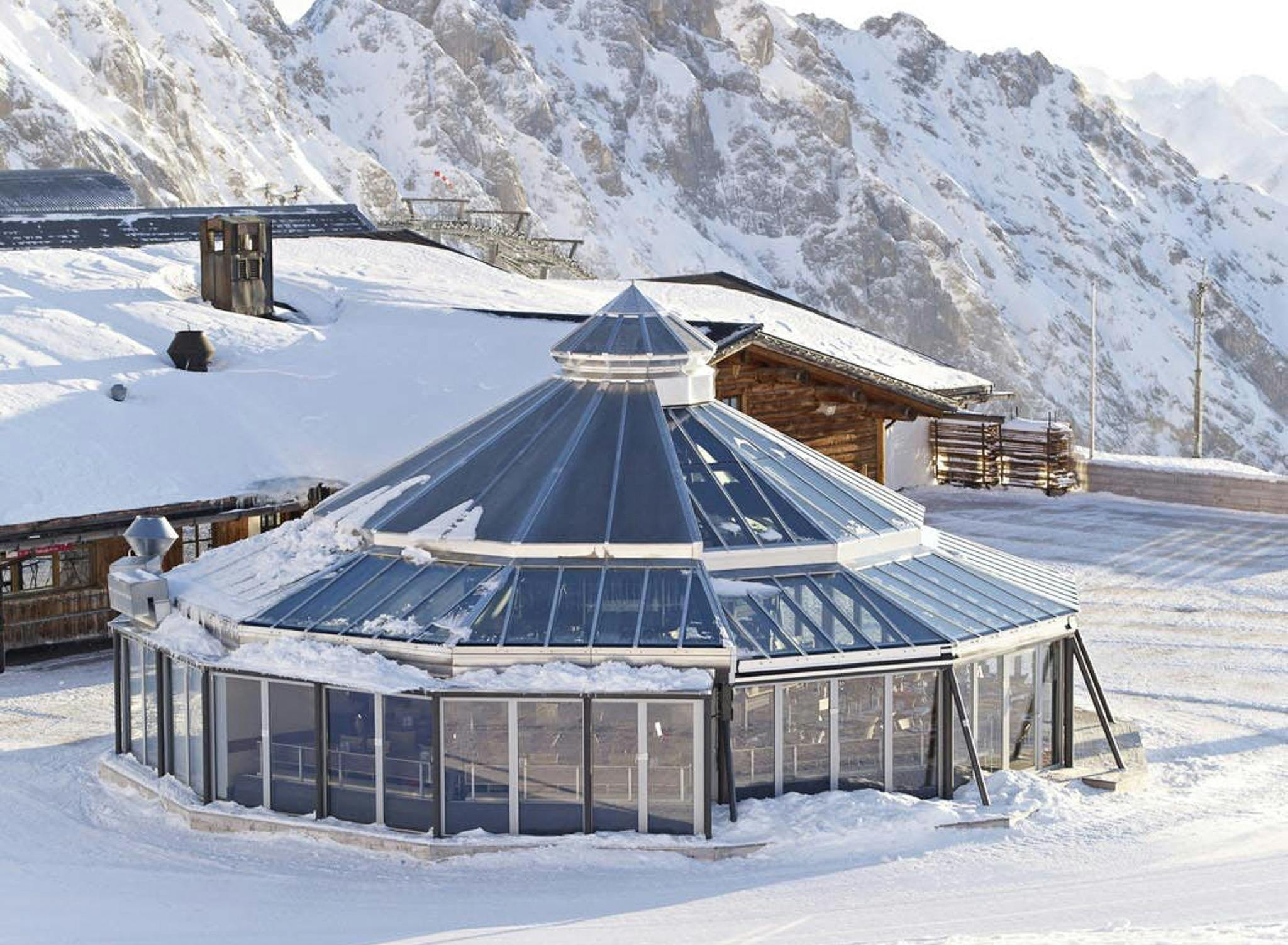 Myth #2: Bifold Doors Leak in Air and Water
False.
While others in the industry may leak in air and water, NanaWall systems do not. The key lies in innovative design elements like the application of specialized weather seals, gaskets, brushes, and even water-rated sills that work in tandem to keep the elements out. NanaWall Systems independently tests its systems at accredited laboratories for air, water, structural, thermal, operation, and forced entry with excellent results. And unlike others in the market, NanaWall is the only company that offers independent lab testing for a water-rated, ADA-compliant sill.
Floor tracks (also known as sills) are an essential component in determining a system's performance against wind and water penetration. Additionally, NanaWall offers the only true thermally broken, floor supported ADA sill where the wheels ride above the track. Why is this important? This keeps moveable glass walls from riding in the water and away from any debris. Additionally, NanaWall created patented UniverSILL®—a flexible sill adaptor that allows for a fast, user-installable weather performance upgrade for the Low Profile Saddle—that offers enhanced weather performance during harsh weather comparable to our Hybrid sill.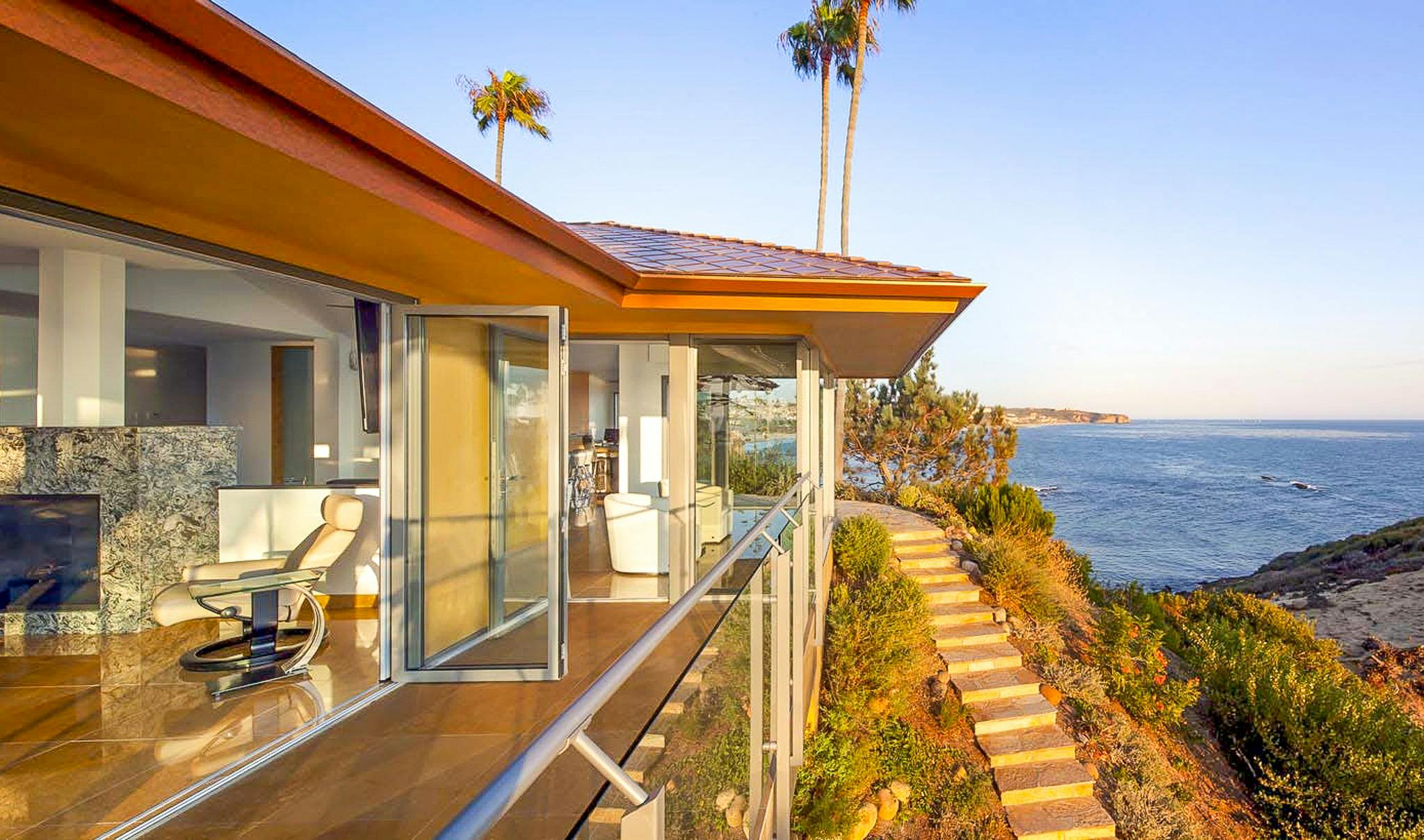 Think you need more proof? In late October of 2012, Hurricane Sandy ravaged through the Atlantic with 115mph winds. The Zapson's Long Beach, NY waterside home took extensive damage—walls and windows were shattered by wind and water. To their amazement, the nine-foot-tall NanaWall SL73 system they had installed just a few months earlier was left intact. According to the homeowner, "the glass was not broken, the frame was not damaged, and the door remained closed and secure." NanaWall SL73 bifold doors are impact-rated, hurricane-zone approved systems ideal for areas susceptible to this type of harsh weather.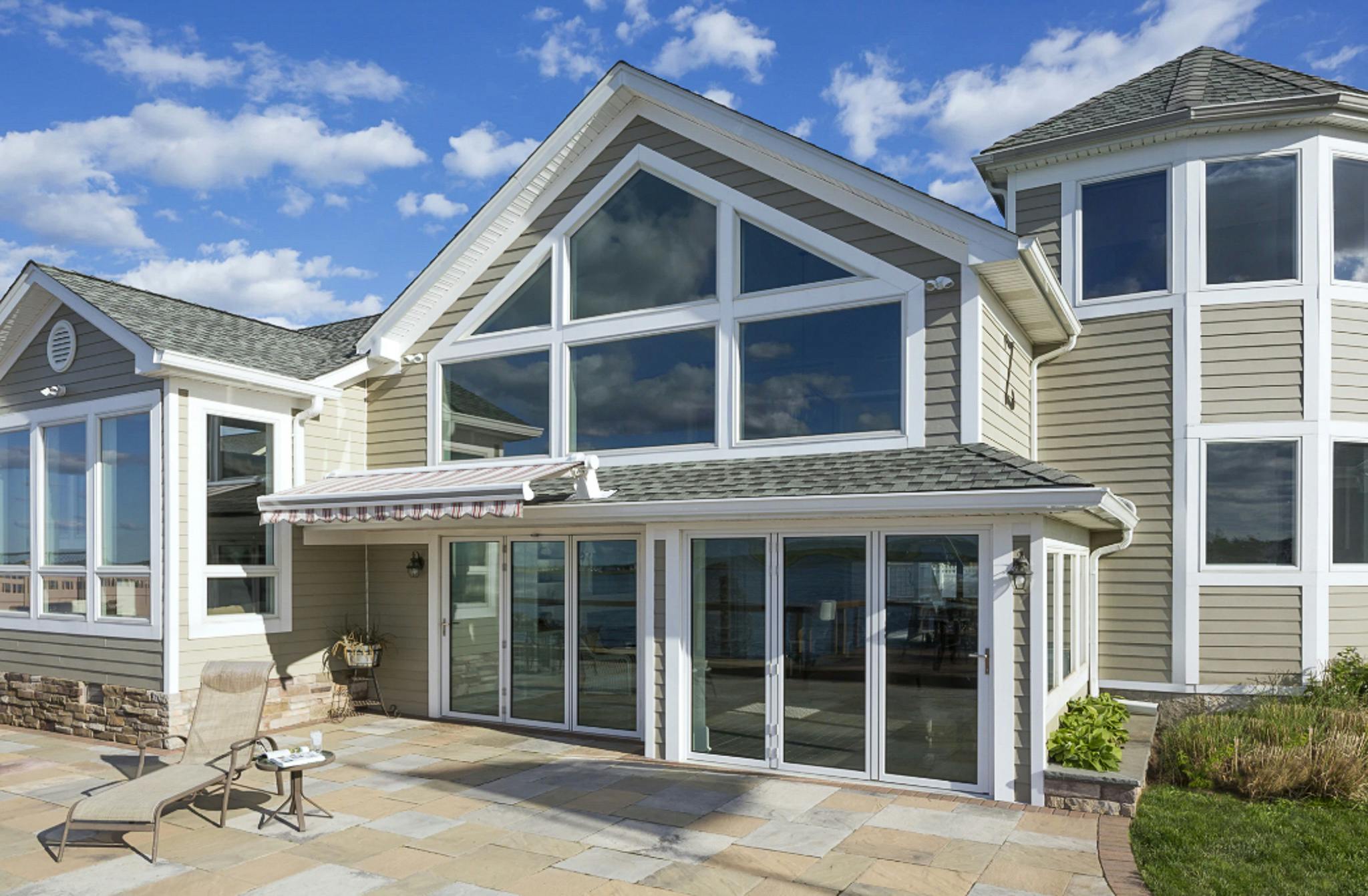 Myth #3: Bifold Doors Require Large Overhangs
False.
Many builders erroneously believe that a roof overhang is required to shield NanaWall moveable glass walls from wind-driven rain and snow. Overhangs can dramatically affect the overall look of a façade, and in some cases, they are unnecessary. We use large windows and lots of glass to bring in sunlight and capture dramatic views, only to block them with overhangs. Contractors abiding by standard building practices typically install an overhang wherever there is a door, but an overhang is NOT a requirement with NanaWall bifold doors.
A NanaWall SL73 system with a raised sill meets Miami-Dade County's overhang requirements, the strictest in the nation - without an overhang! The high-water penetration ratings allow the raised sill to be an excellent substitute for an overhang in the hurricane-prone region of Florida. It can certainly be a substitute elsewhere. No overhang means greater design freedom. Think large glass openings with no obstructions and buildings with sleek modern lines.
Think you need more proof? This Michigan four-season room addition borders the waters of Detroit Lake. Optimizing views to the lake was a top priority. With rainy Springs and snowy Winters, the project called for a weather-performing system that didn't sacrifice sightlines with thick frames. The solution: Generation 4 Folding Glass Walls by NanaWall. The floor supported NW Aluminum 840 not only offers the thinnest frames in the industry but also advanced weather performance, and the best part, no overhang. Strong weather seals and water-rated sill made the system the ideal product for a four-season room.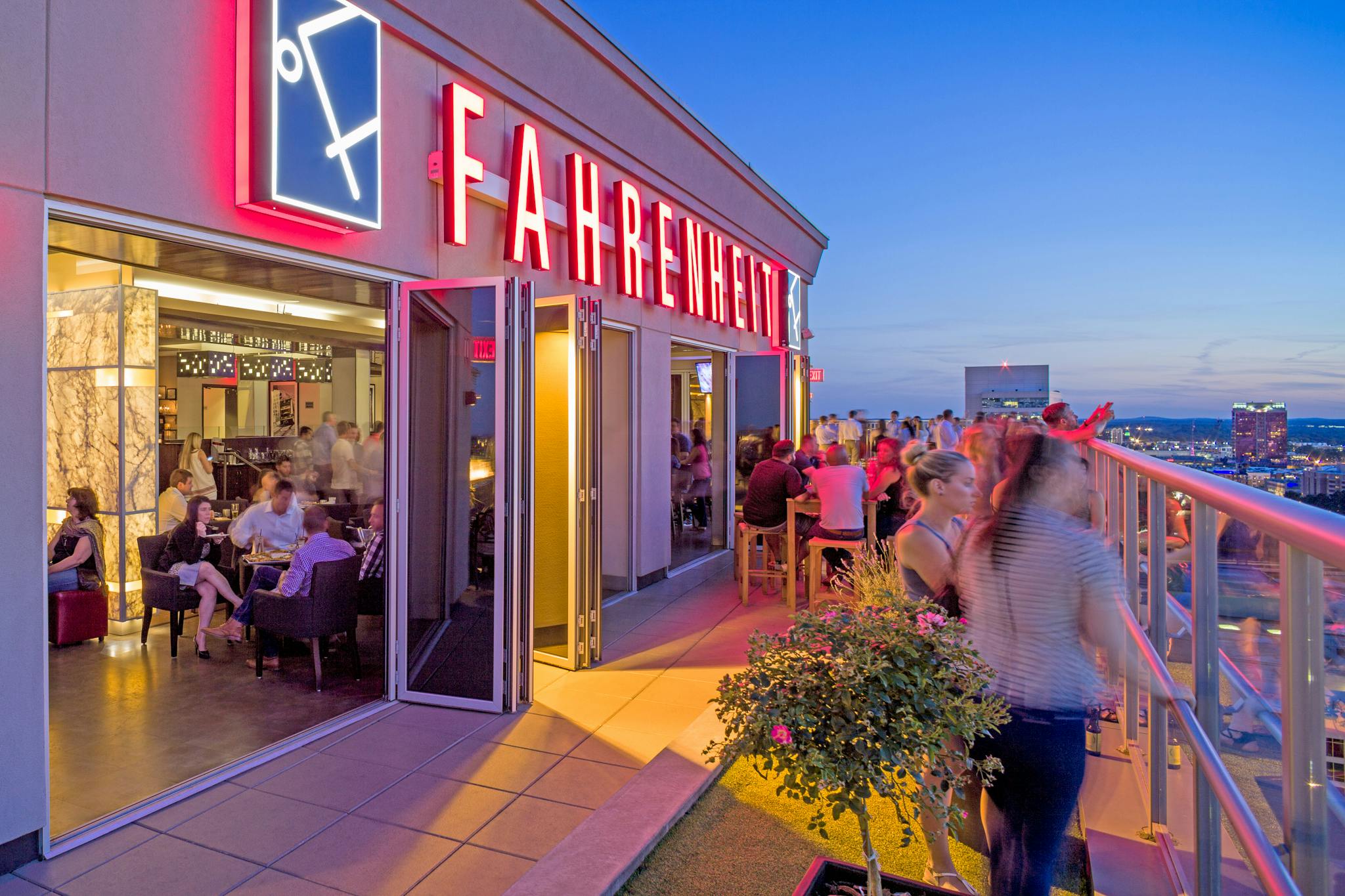 Think you need more proof? Fahrenheit Restaurant is perched atop the 21st floor of the Hyatt Place hotel in Charlotte, North Carolina. The exhilarating venue captures patrons with an array of linear fire pits, a social pool, seasonal greenery, a full-service bar, and six NanaWall SL70 commercial folding glass walls. Despite being exposed to strong winds and harsh weather, this high-rise application did not require an overhang to protect interiors from the elements because the SL70 was designed for advanced weather performance.
Learn more about the benefits and performance of bifold doors from homeowners across North America in our extensive applications library!