Best Rooftop Bars in America
By NanaWall Systems, September 6, 2018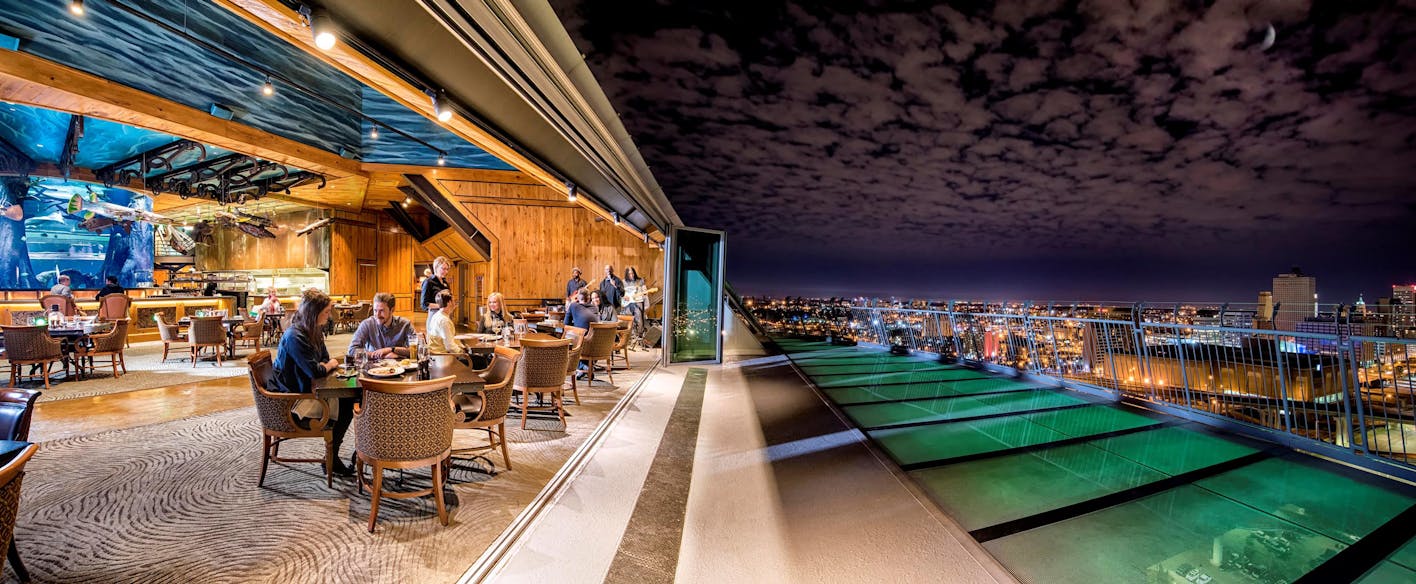 Do you enjoy a night out on the town? We certainly do especially if it's to one of the best rooftop bars in America. We like style, open-air, good food, and a great view.
So, where are these amazing spots? Here are a few of our favorite rooftop bars from across the country: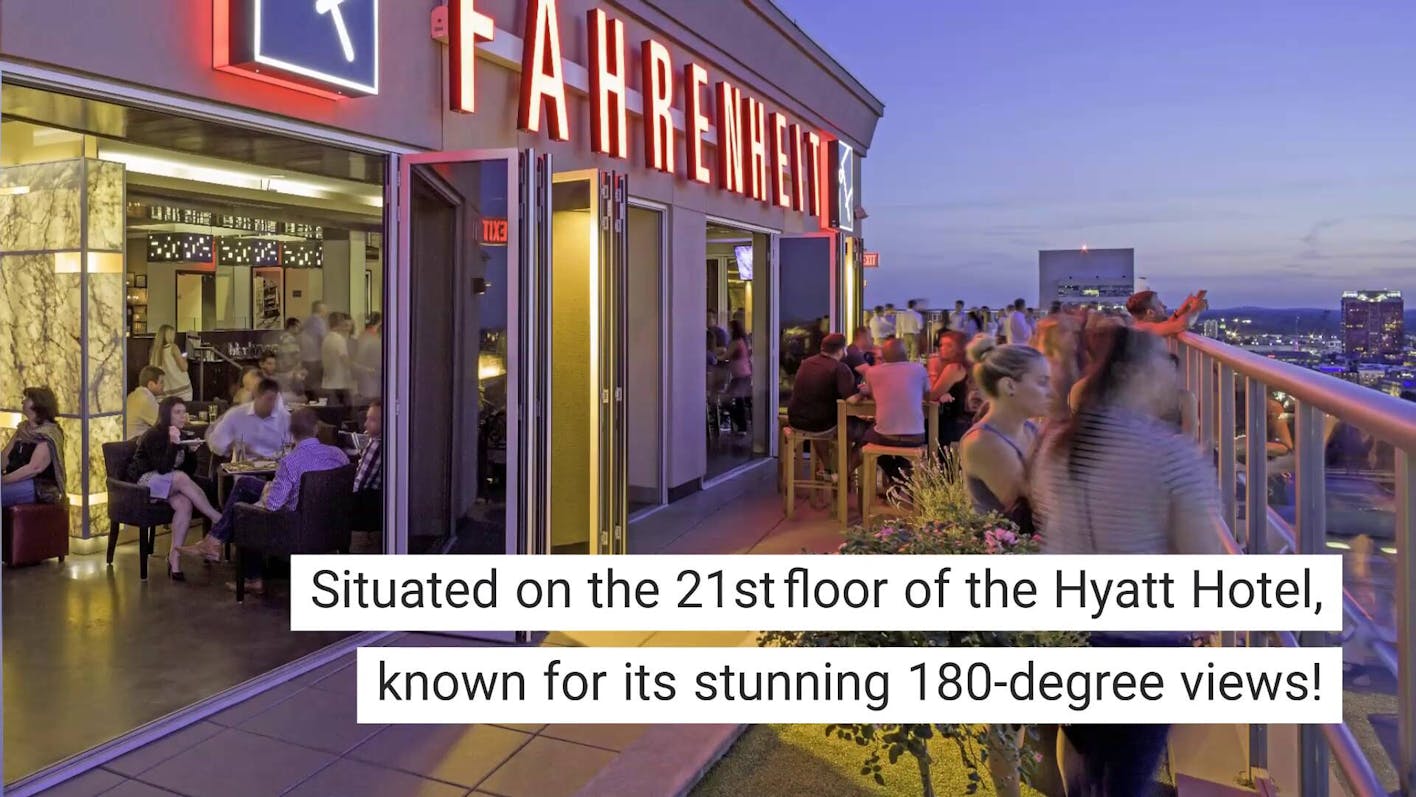 Here is the List of the Best Rooftop Bars in America:

Offshore – Chicago, IL
We start our best rooftop bars in America tour off with a big one, quite literally. Offshore on Chicago's Navy Pier was recently dubbed the world's largest rooftop bar by The Guinness World Records. With over 52,000 square feet, Offshore's sprawling views of Lake Michigan are made possible thanks tothe installation of 8 NanaWall SL70 systems for a total of 150 feet. Offshore features a curated menu of small plates and craft cocktails, and even has a stage for live performances and private lawns to enjoy the outdoors during the warmer months.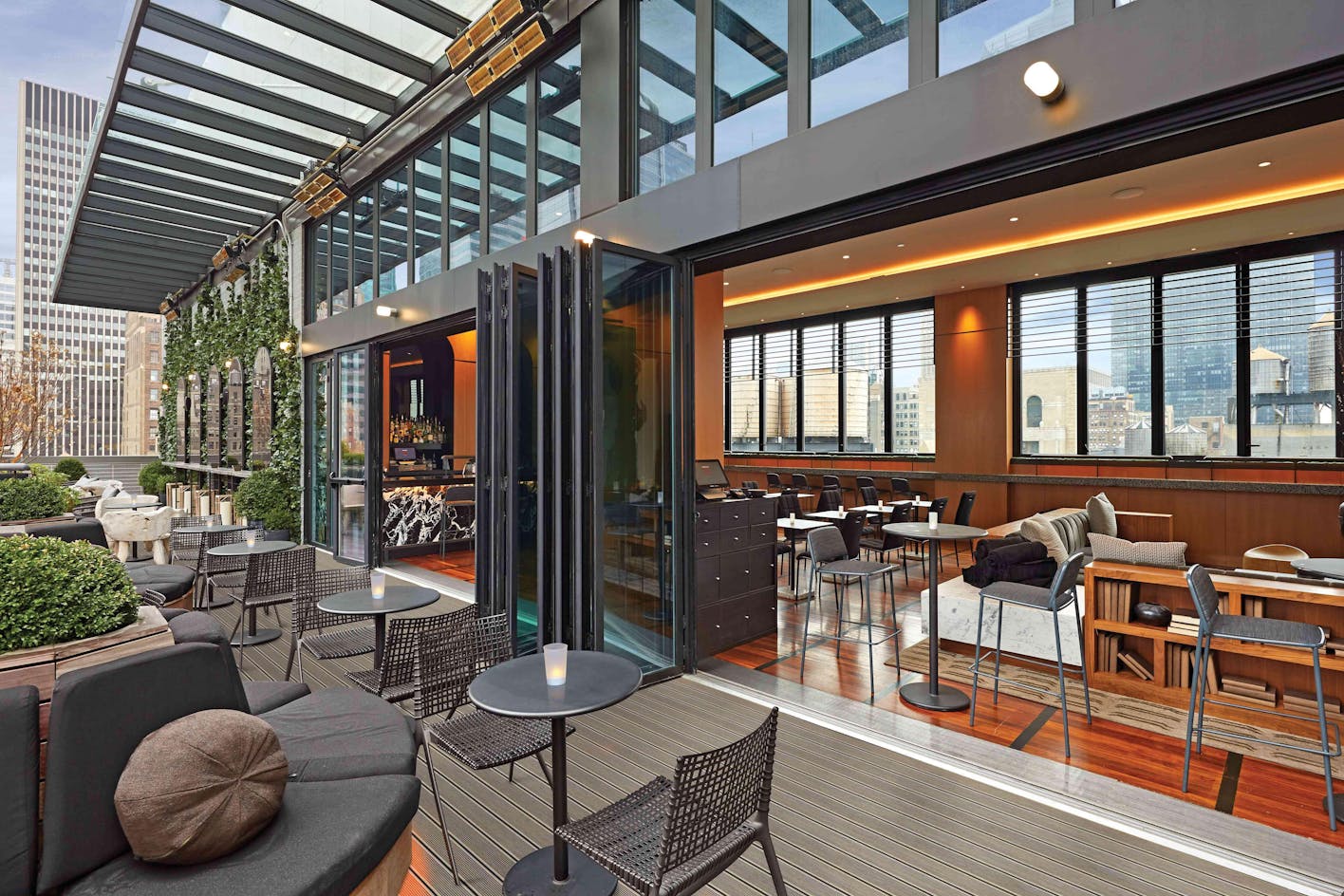 Castell Rooftop Lounge at The AC Marriott –Times Square, NYC
A classic cocktail lounge seated above the glistening city lights, the Castell Lounge at the AC Marriott combines stellar views of New York City with a cozy, modern feel. Featuring the NanaWall SL70 folding glass wall system, Castell Lounge makes it easy for guests to enjoy the outdoors during warmer months and the views in the cooler months. The stacking options and superior weather performance make the SL70 a perfect choice for the seasonal changes in New York City.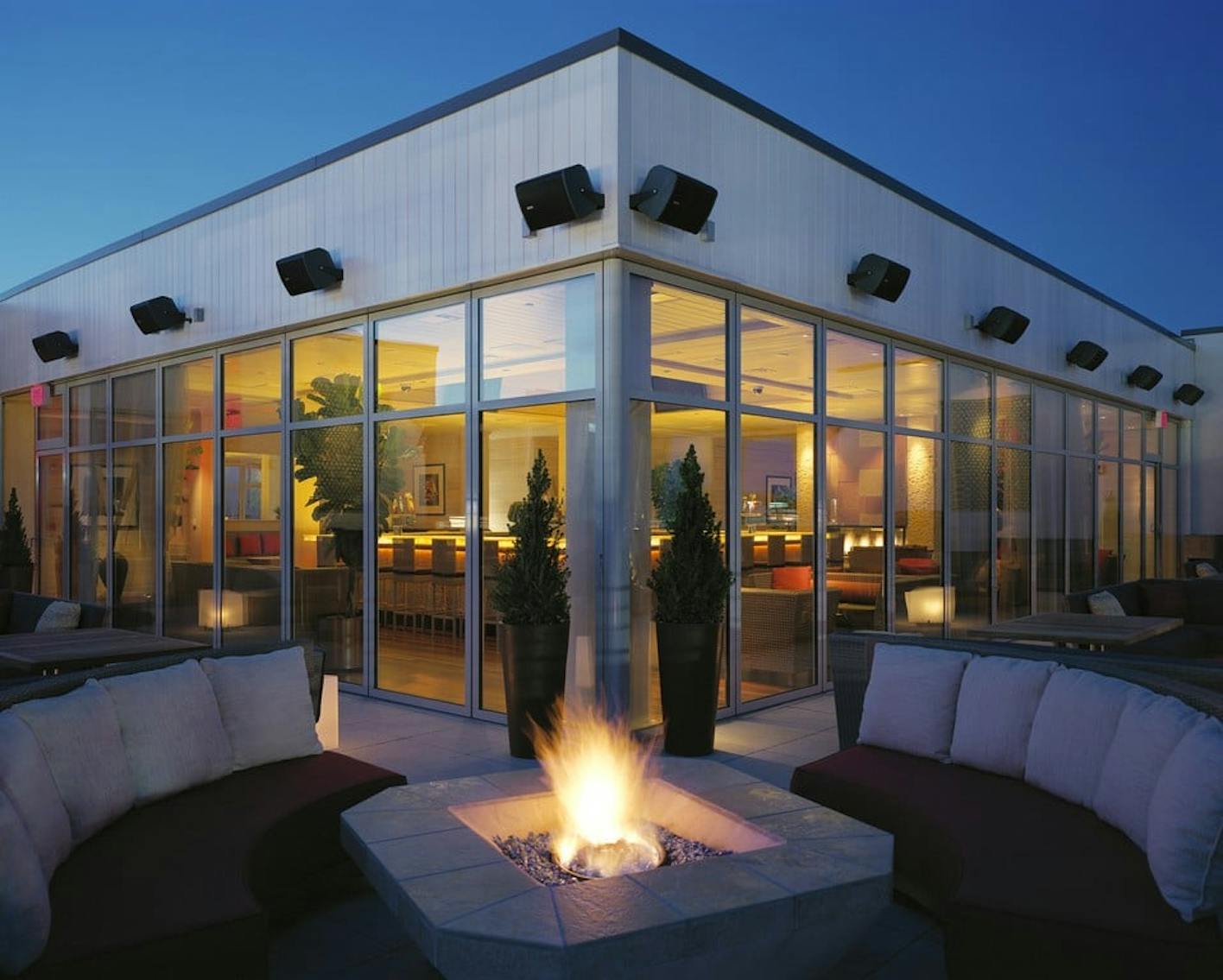 Melt Restaurant – Center Valley, PA
Melt Restaurant in Pennsylvania is a chic dining destination known for contemporary Italian cuisine in an atmosphere that's distinctly "New York-style driven." Melt used a
21-panel NanaWall HSW60 sliding glass wall system to transform a previously unusable space into a sophisticated nightlife destination that can be enjoyed year-round. When fully open, the system uses our RemoteSTACK feature to conceal the glass wall panels completely outside the plane of the opening.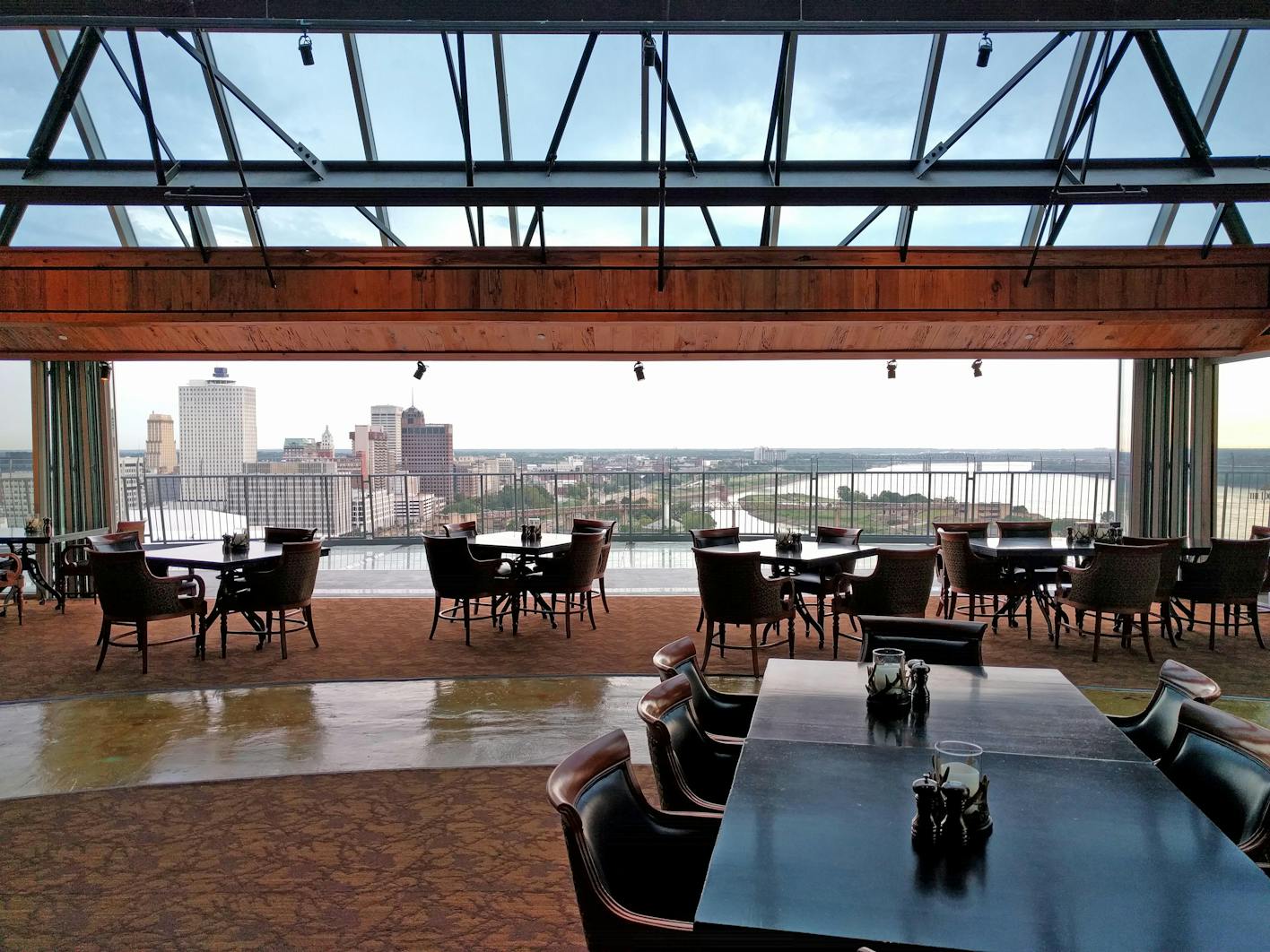 The Lookout at The Pyramid, Bass Pro Shop – Memphis, Tennessee
The bar that graces the very top of the pyramid at the Bass Pro flagship store in Memphis, TN, boasts two expansive 12-panel NanaWall SL70 opening glass wall systems. The opening glass wall not only lets in a wealth of fresh air but provides an incredible view of the Memphis city skyline, which is why we think it's one of the best rooftop bars in America.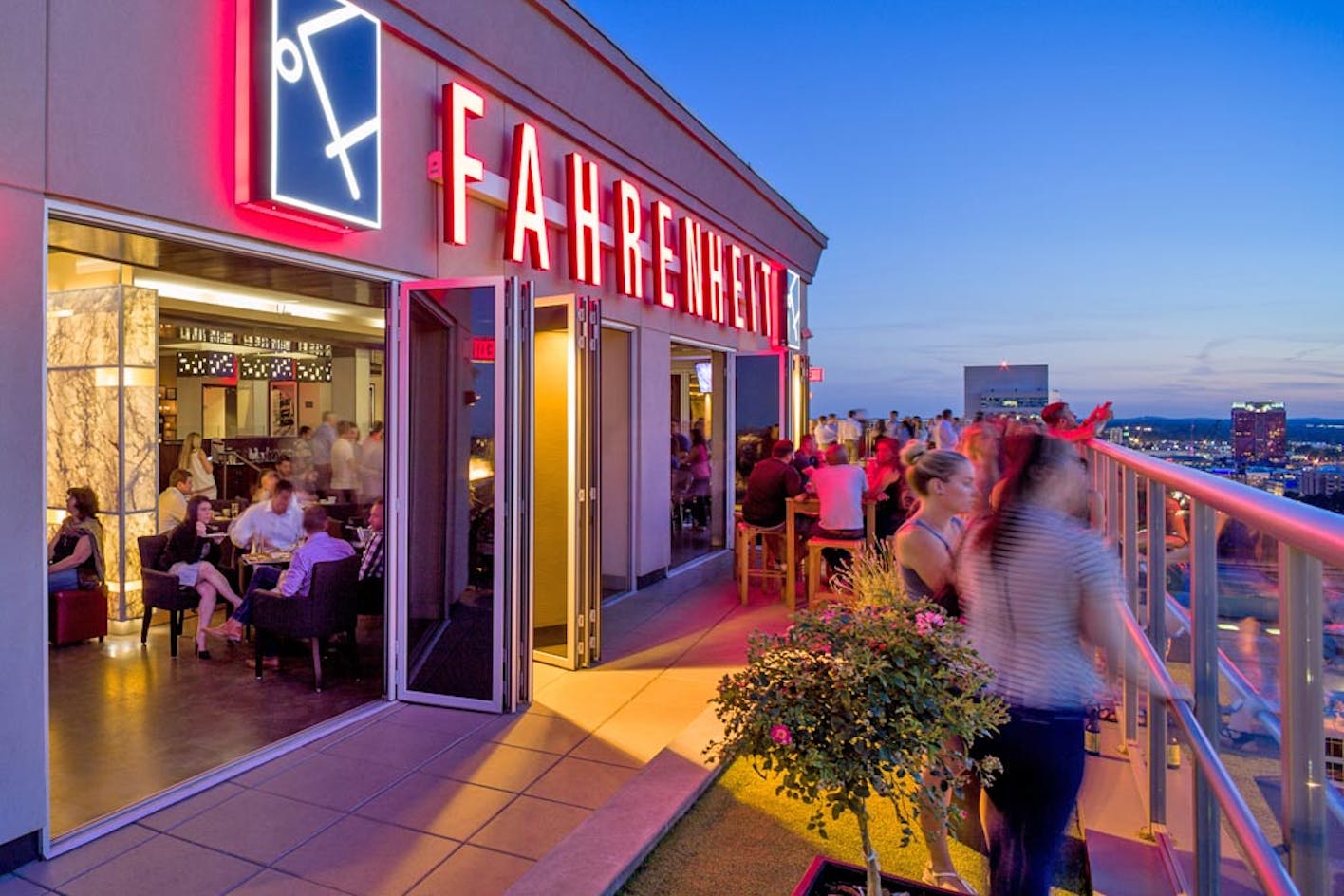 Fahrenheit Restaurant – Charlotte, North Carolina
For one of the best rooftop bars in America look no further than Fahrenheit Restaurant in Charlotte, NC, known for its stunning 180-degree views. Situated on the 21st floor of the Hyatt Hotel, Fahrenheit's design takes full advantage of its location by incorporating six NanaWall SL70 opening glass walls, which illuminate the height of the building and fill the restaurant's interior with light. The bustling, high-energy ambiance is further amplified by the constant flow of fresh air into the space.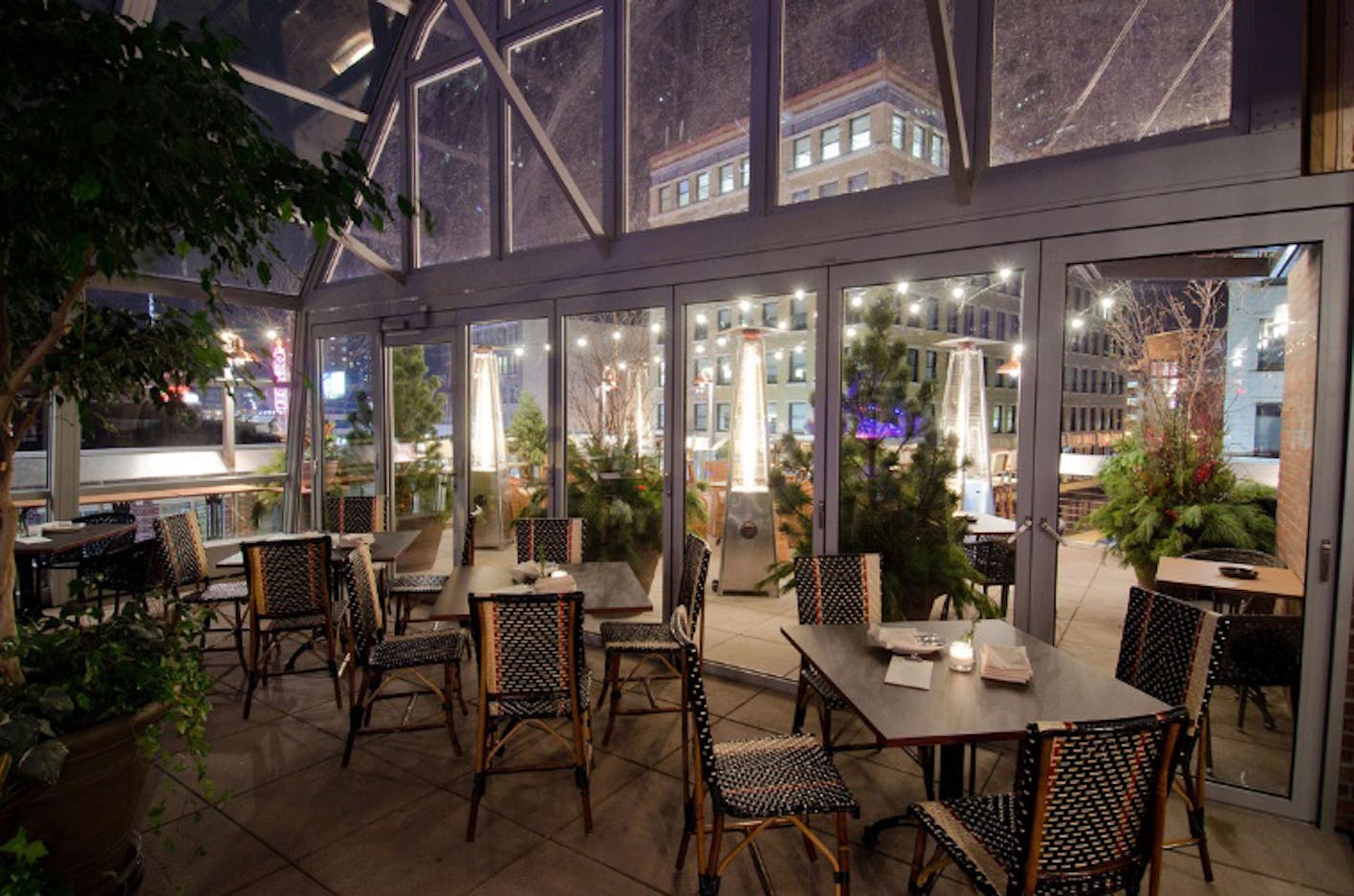 Union Restaurant – Minneapolis, Minnesota
Union Restaurant has one of the best rooftop bars in America, if for no other reason, because it is located in the oft frozen over location of Minneapolis. Our HSW60 single track sliding glass wall provides formidable insulation, keeping the warmth from the restaurant's heating system in, and sealing the cold out. NanaWall's superior engineering not only ensures unsurpassed durability and energy efficiency in any weather but carries with it the "wow factor" that makes the dining experience at Union Restaurant truly unforgettable.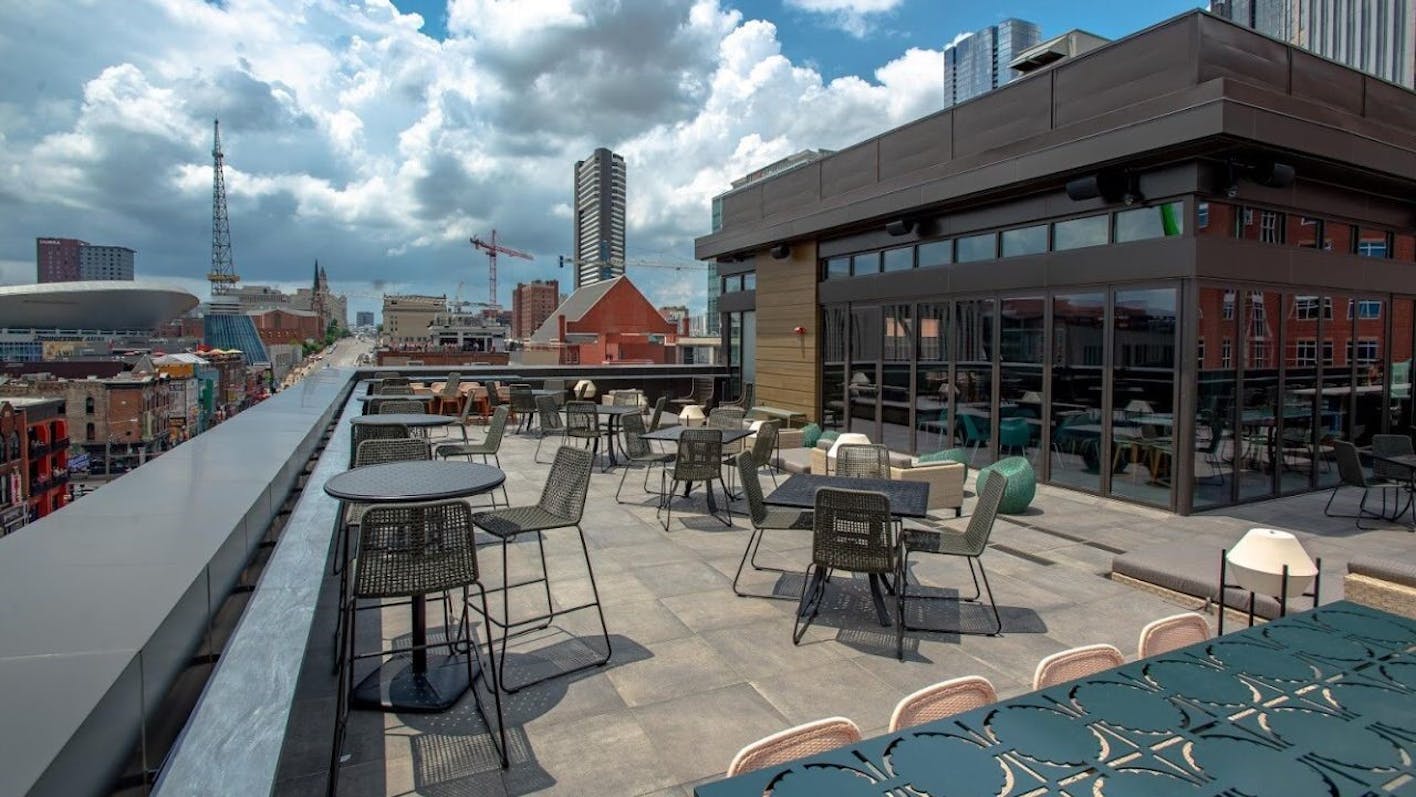 Ole Red Restaurant and Bar – Nashville, Tennessee
Ole Red is the delightfully paradoxical, upscale honky-tonk owned by the one and only Blake Shelton. This restaurant, music venue, and bar is five floors of nonstop entertainment. The 13-panel NanaWall HSW60 system had to surmount some interesting odds in order to realize its destiny as Ole Red's sky flanked enclosure. Fortunately, it has since assumed its rightful place, and now serves as Ole Red's crowning glory making it one of America's best rooftop bars.
Do you have questions about opening glass walls and how they can enhance rooftop establishments? Contact us to learn more about our innovative glass wall systems.