Chicago Urban Living Elevated with Durable Multifamily Folding Glass Walls
By NanaWall Systems, October 11, 2023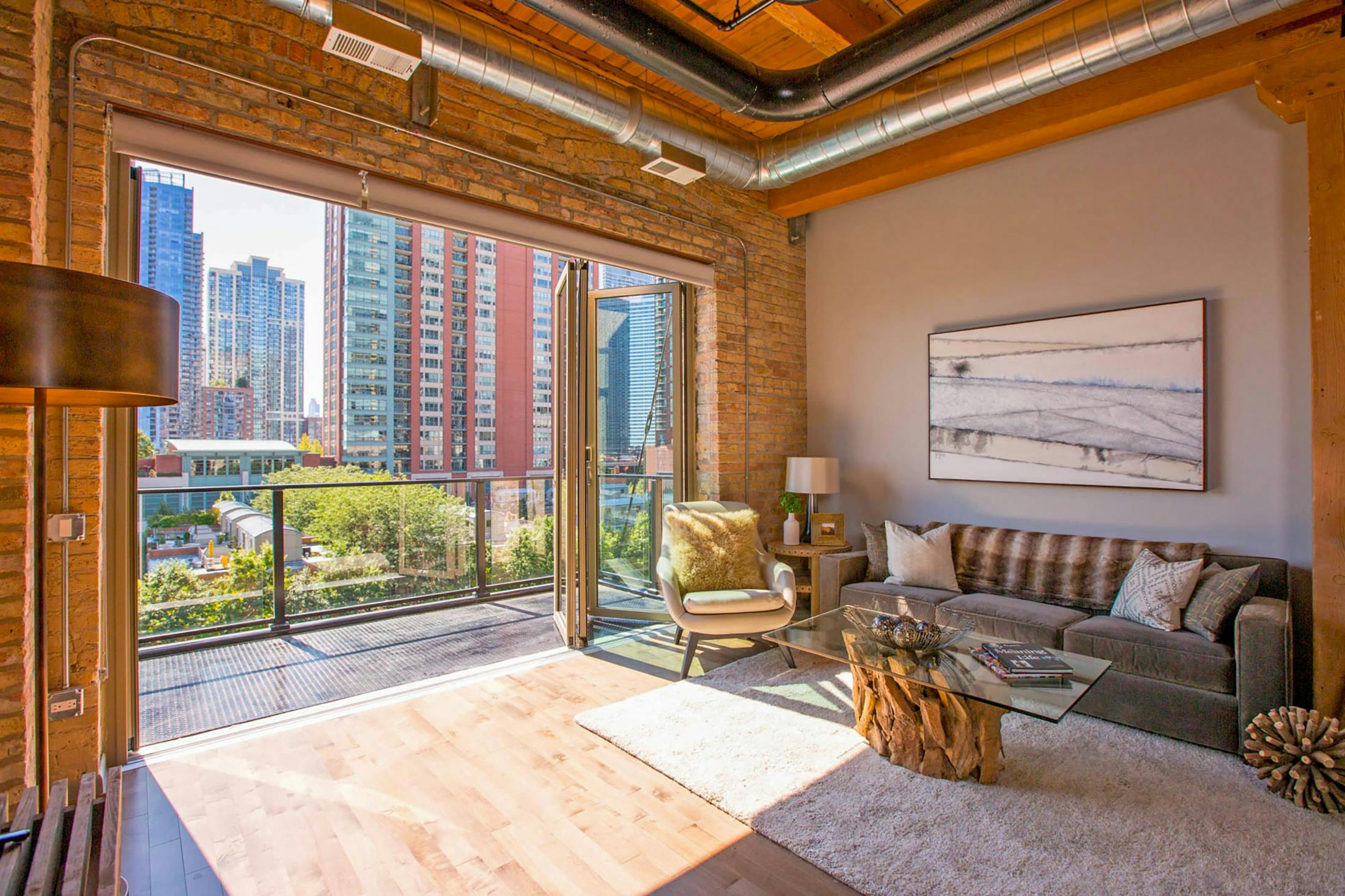 In the heart of downtown Chicago, a distinctive architectural gem stands as a testament to the transformative power of performance-driven multifamily folding glass walls. The Lofts at River East, a renowned waterfront multifamily development, brings a new dimension to urban living by blending the historic building with modern sophistication. In the ever-evolving landscape of modern architecture, one element continues to shape and redefine how we interact with spaces—opening glass walls. NanaWall is a pioneer in this arena and has left an indelible impact on multifamily, midrise, and high-rise residences. This residential building masterfully blends urban elegance with the beauty of outdoor living. Let's delve deeper into how top-performing folding glass walls have revolutionized extraordinary urban living spaces like this.
Reimagining Urban Living with Multifamily Folding Glass Walls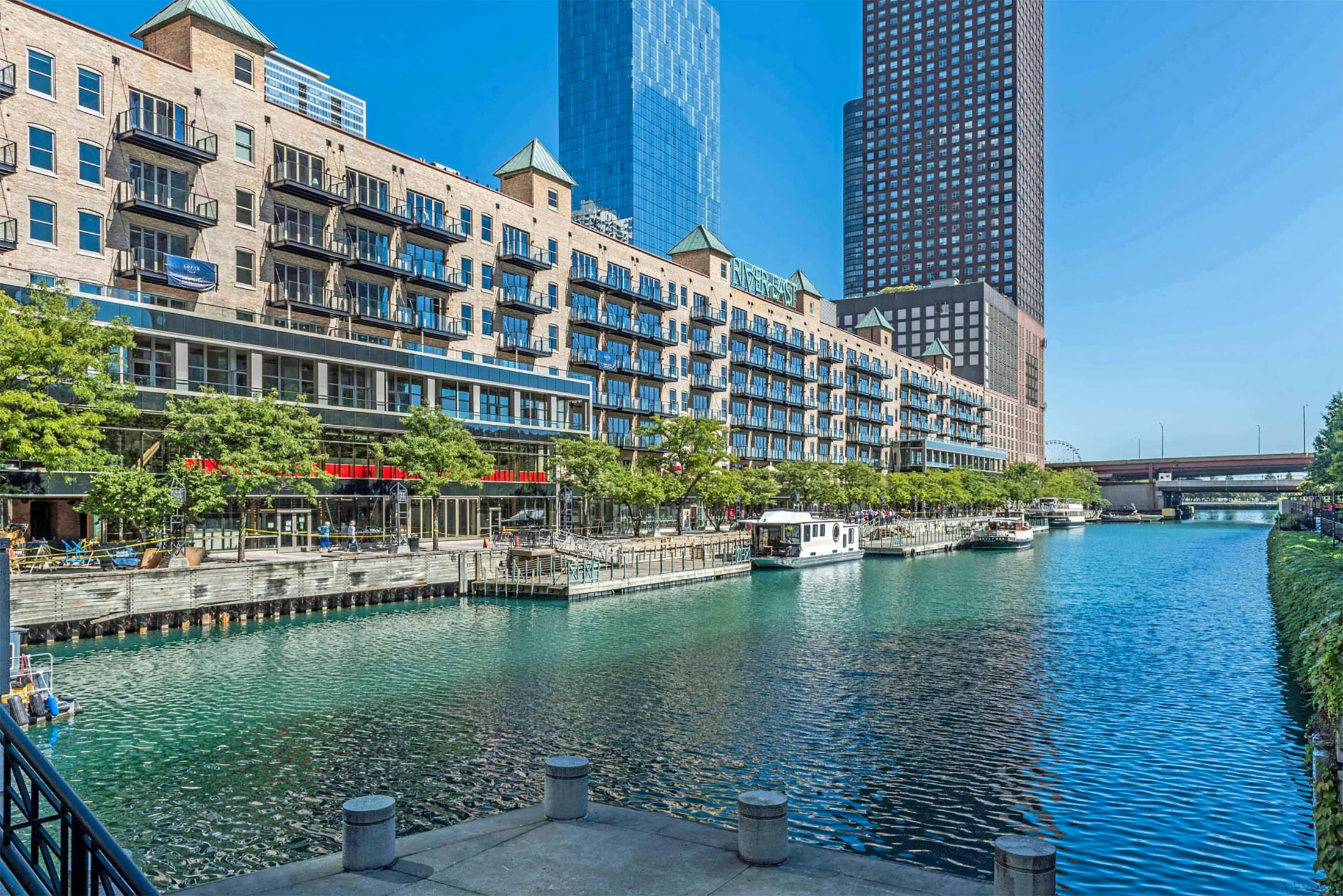 An Urban Transformation Success Story: The Lofts at River East
Constructed in a building dating back to 1905, the Lofts at River East have evolved over 15 years to become a symbol of architectural ingenuity in Chicago. Home to 285 apartments, the development serves as a perfect case study to demonstrate the versatility and allure of multifamily folding glass walls. Half of these units are equipped with NanaWall folding glass wall systems, which extend the living spaces to balconies, offering residents an unparalleled experience. Liz Pietka, VP of Marketing at Group Fox Property Management, said, "We wanted to give our residents an indoor/outdoor experience. The apartments with folding glass wall systems have been the first to rent." Residents are captivated when they realize that an entire glass wall, not just a patio door, can be effortlessly opened. During winter, systems act as picturesque windows while maintaining indoor warmth. They also contribute to building sustainability, allowing residents to reduce energy consumption by simply opening the walls for natural ventilation. These systems exceed expectations in form and function, playing a vital role in the building's success.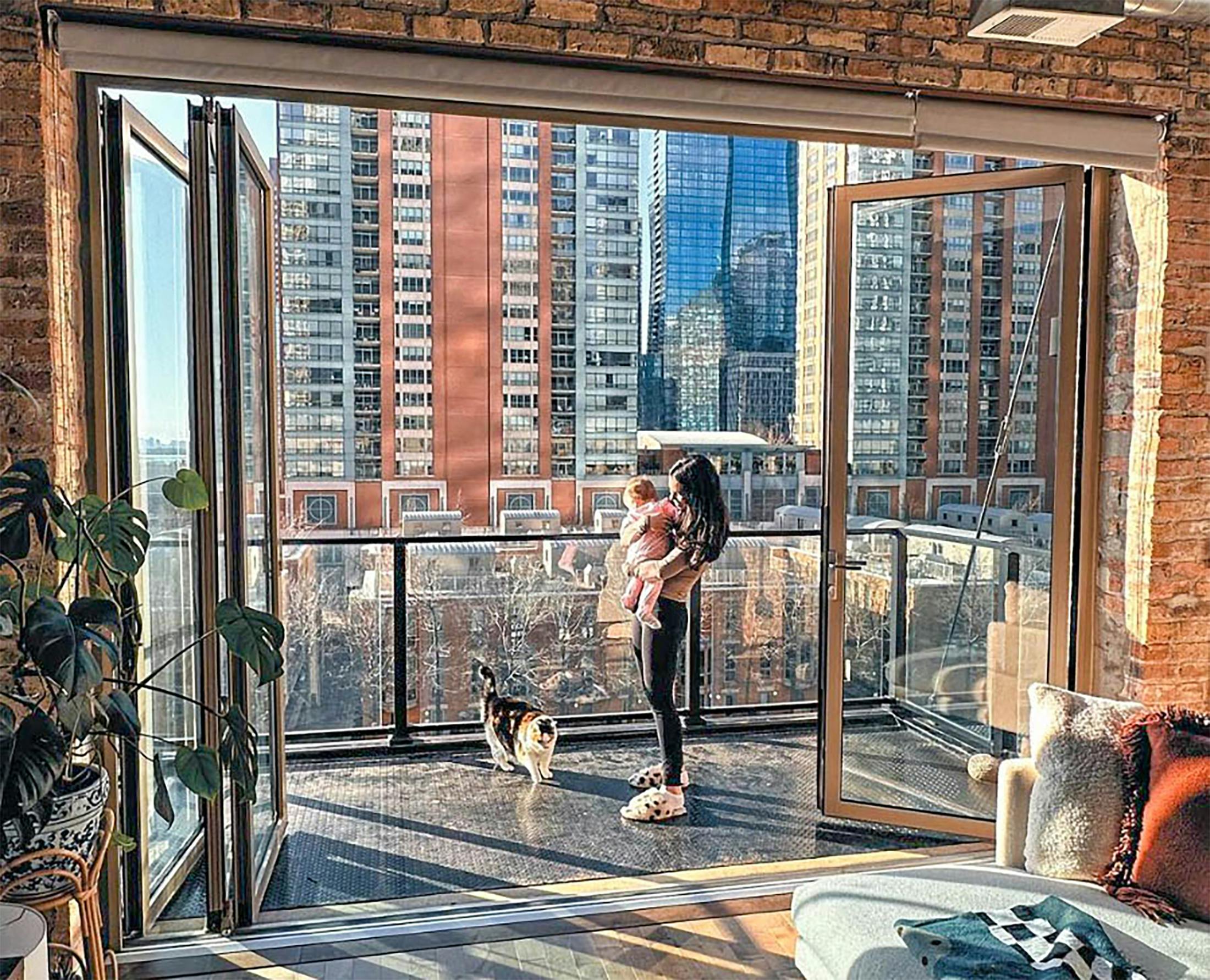 Elevating Architectural Standards in Balcony Design
Residing at The Lofts at River East means enjoying the endless allure of patio season, regardless of the time of year. Here, multifamily folding glass walls facilitate a seamless extension of living space and transition from cozy indoor living to sun-soaked balconies overlooking the water. With unparalleled durability, NanaWall systems meet rigorous testing standards for performance and longevity, combining advanced technology with superior aesthetics. The industry's slimmest aluminum frames and fully customizable options set a new benchmark for urban living. Opening systems are an essential feature for multifamily homes like The Lofts. Engineered for high performance, even in challenging weather conditions, floor supported SL60 system used is an ideal choice where enduring performance is crucial. Floor supported configurations are recommended for optimal weight distribution and remodels. Higher weather performance sills effectively counter wind and rain infiltration, making them a top pick for elevated installations.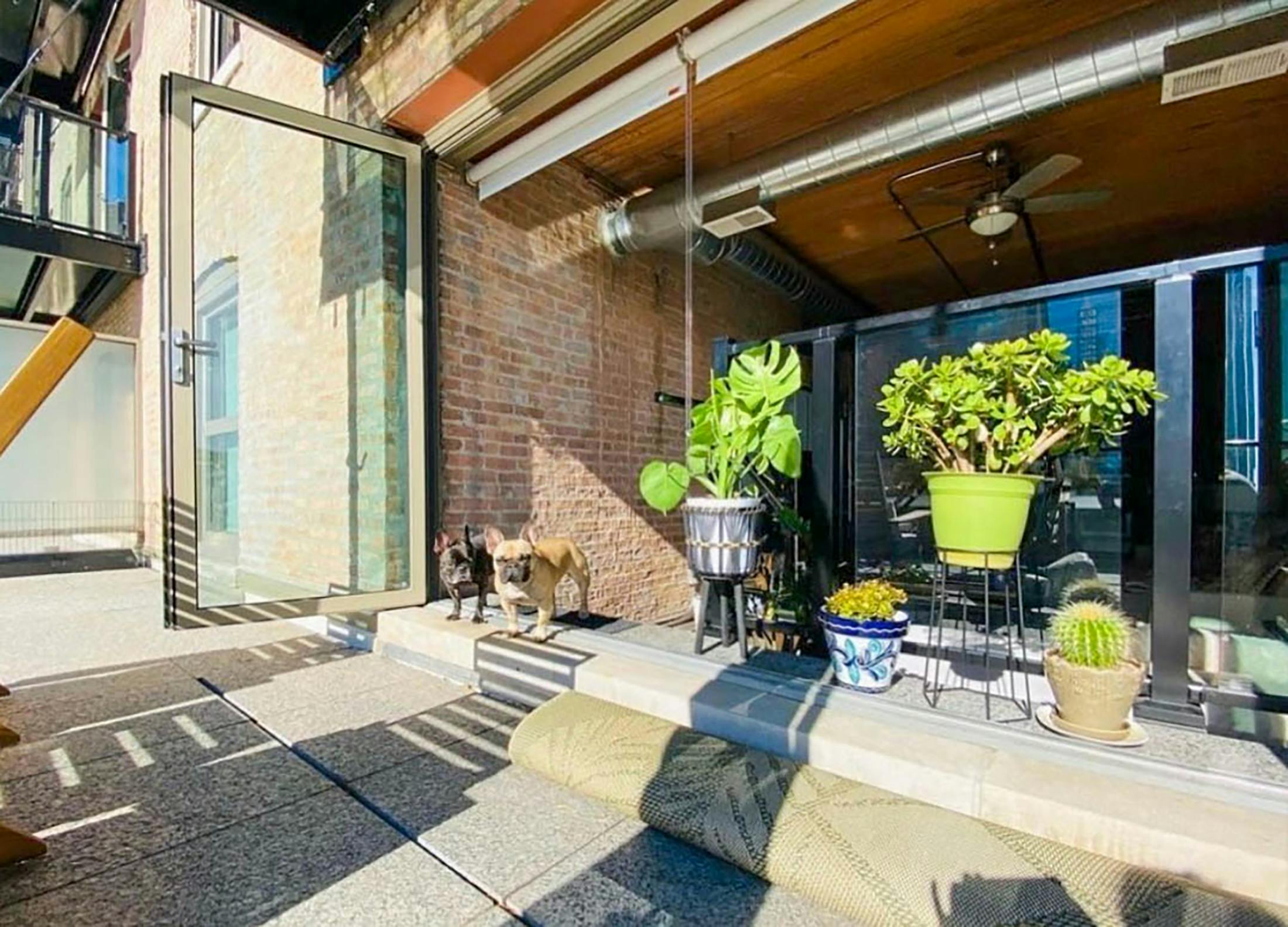 Advantages of Multifamily Folding Glass Walls for Occupants & Developers
This iconic building successfully taps into multiple advantages offered by opening systems. Biophilic design utilizes natural materials, patterns, and phenomena to cultivate a connection to nature within a built environment. Elevated by these same principles, the building's folding glass walls offer residents the ability to connect with the natural world without leaving their homes. This increased exposure to natural light and air, improves health benefits, elevates spaces, and contributes to occupant wellness. For developers, incorporating opening systems is also a sound financial decision. These advanced systems raise the bar for building quality and significantly elevate property values. This leads to higher rental and sale prices, faster turnovers, and, ultimately, greater returns on investment. Residents can effortlessly transform their living spaces with just a single push of a finger.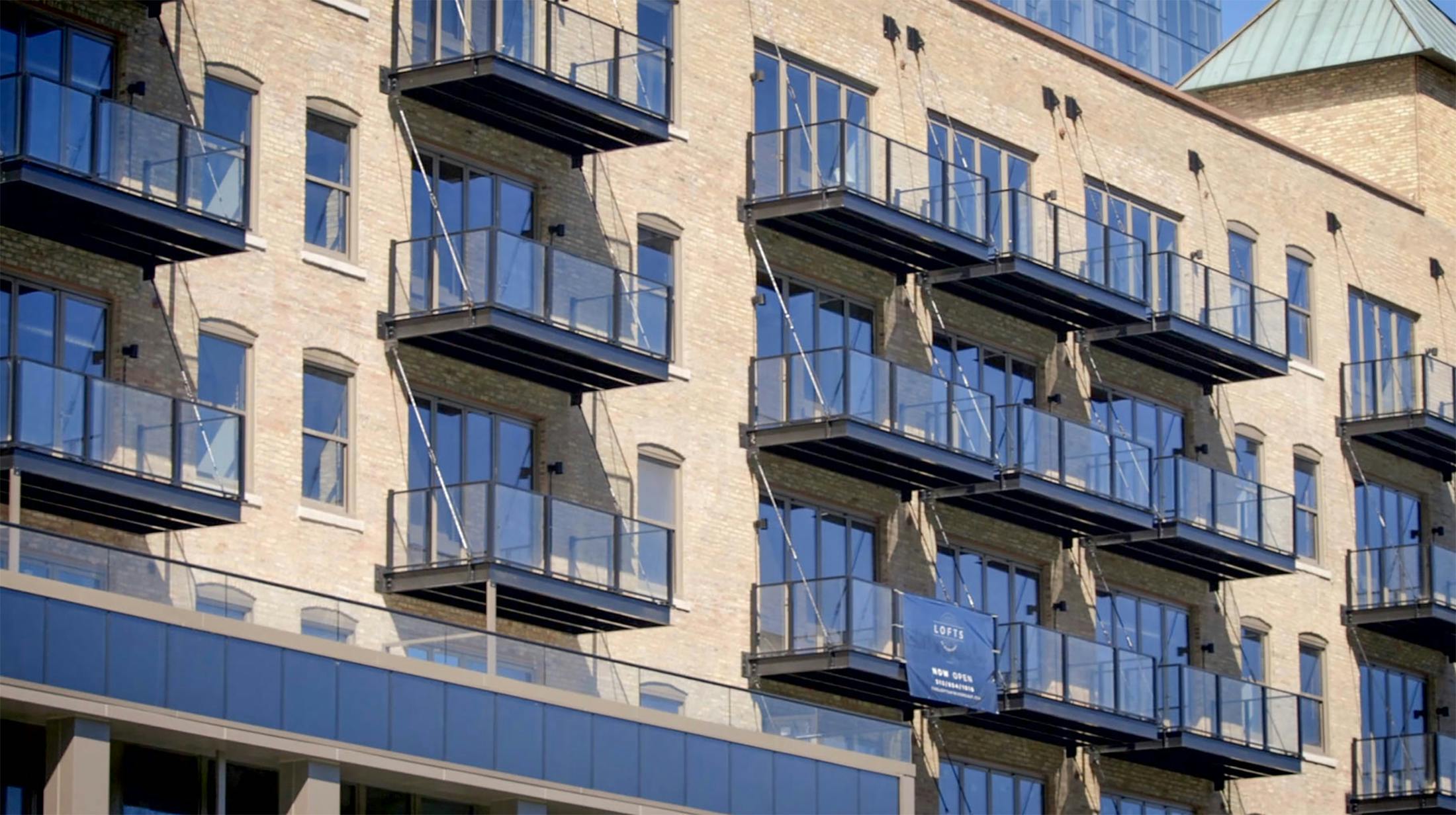 Generation 4: Folding Systems & The Future of Multifamily Living
With the successes found in multifamily buildings like River East and the latest advancement in folding walls and windows: groundbreaking Generation 4 systems have redefined midrise and high-rise living. Tailored for urban structures, they are the very essence of modern spatial design. With features like a floating FourFold and SixFold panel set, the industry's trimmest frames, and both inswing and outswing configurations, these systems combine architectural genius with pragmatic space solutions. Beyond their remarkable adaptability to either stack left or right, these systems open up to 90% of usable space in any opening, offering maximum spatial efficiency. Imagine transforming a standard balcony or terrace door into a vibrant, open-air extension of your living area. Effortlessly operable with a light push, these systems exceed expectations in form and function. Designed to withstand harsh environmental conditions with unmatched performance, they are independently tested and rated for long-lasting durability—two vital criteria for the safety and sustainability of architectural projects.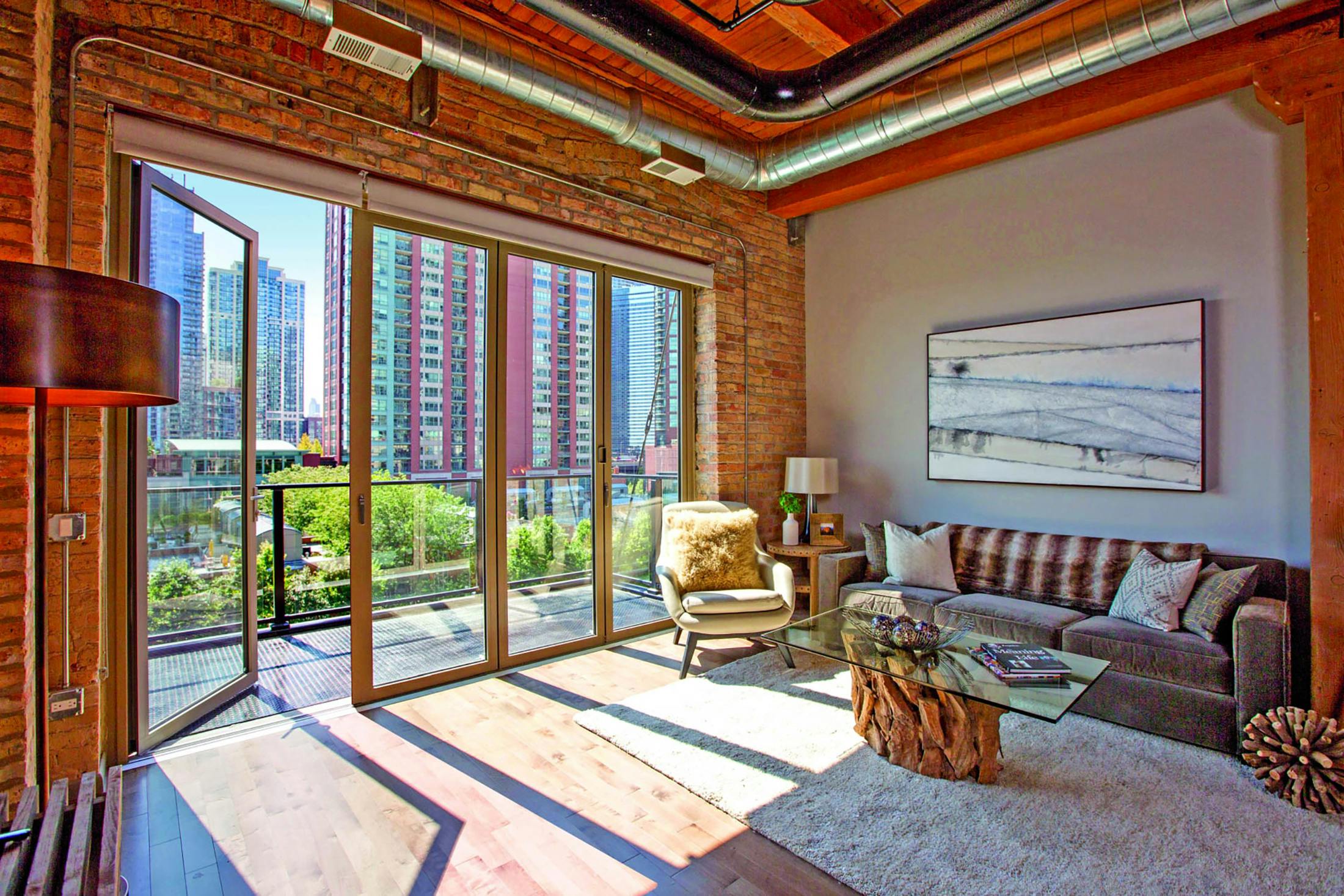 Final Thoughts
Balconies and outdoor spaces are no longer just an add-on; they are integral to the modern urban living experience. As the architectural landscape continues to evolve, multifamily folding glass doors and walls offer an innovative solution for reimagining these spaces. They provide the flexibility, security, and design appeal that today's discerning developers and residents demand. As architecture and design continue to evolve, so do our aspirations for better, more functional living spaces. Whether you're an architect, a developer, or a homeowner, folding glass walls offer an unparalleled opportunity to redefine living spaces and push the boundaries of what's possible in modern architecture like the timeless Lofts at River East.
So why settle for the ordinary when you can embrace the extraordinary? Discover more about how our multifamily folding glass walls can elevate your next residential project. For more inspiration and information, visit our multifamily inspiration gallery today.