HSW66
Unmatched Design Flexibility Of A Single Track With The Natural Beauty Of Solid Wood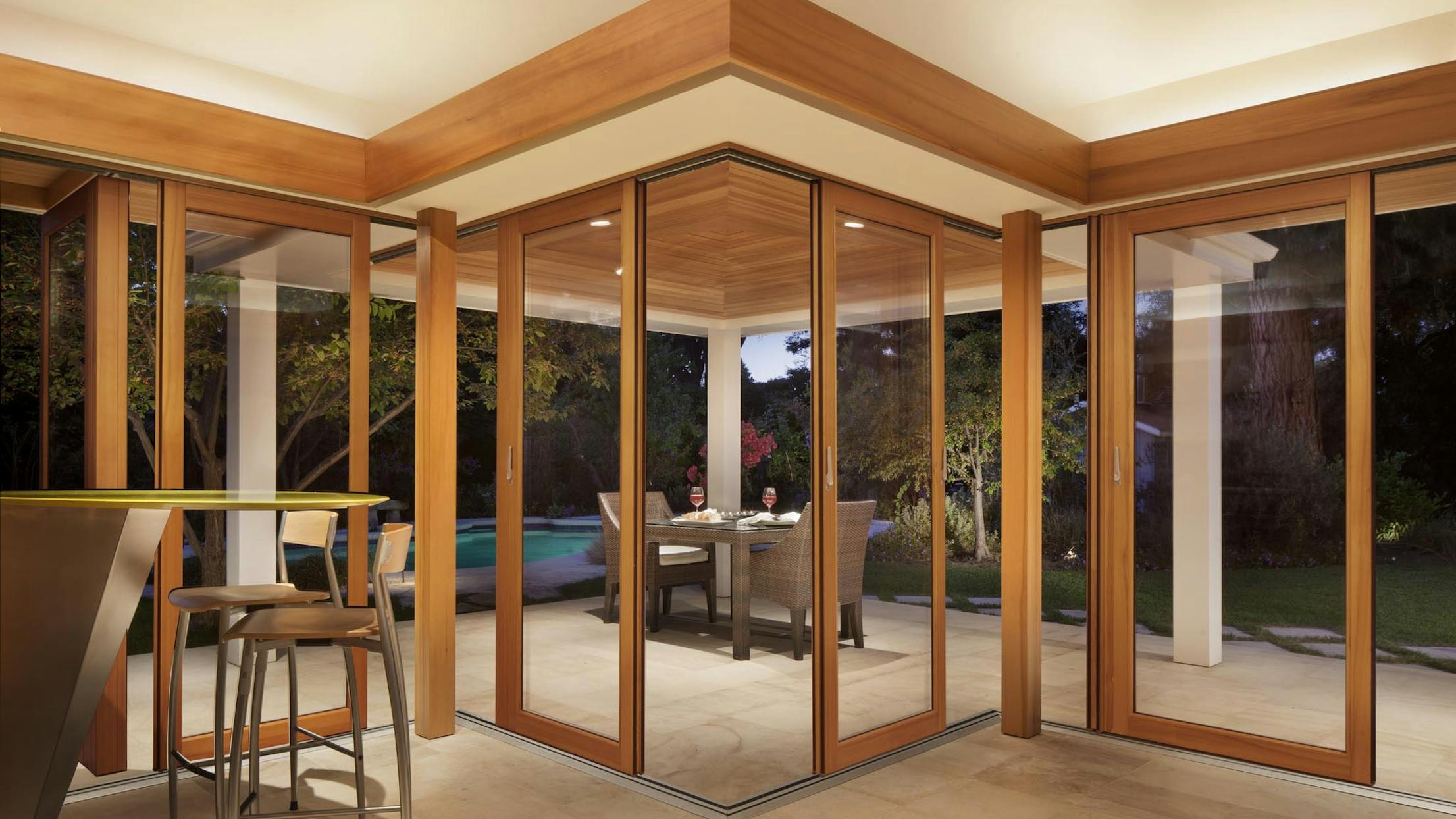 Unlimited Spans
The NanaWall Single Track Sliding system can be designed with any number of panels. The system is a completely top-supported design therefore the number of panels is only limited by the supporting structure in your design.
Panels Can Stack and Store Beyond The Opening
You have the design freedom to store panels outside the opening and can stack in a variety of ways.
See Configurations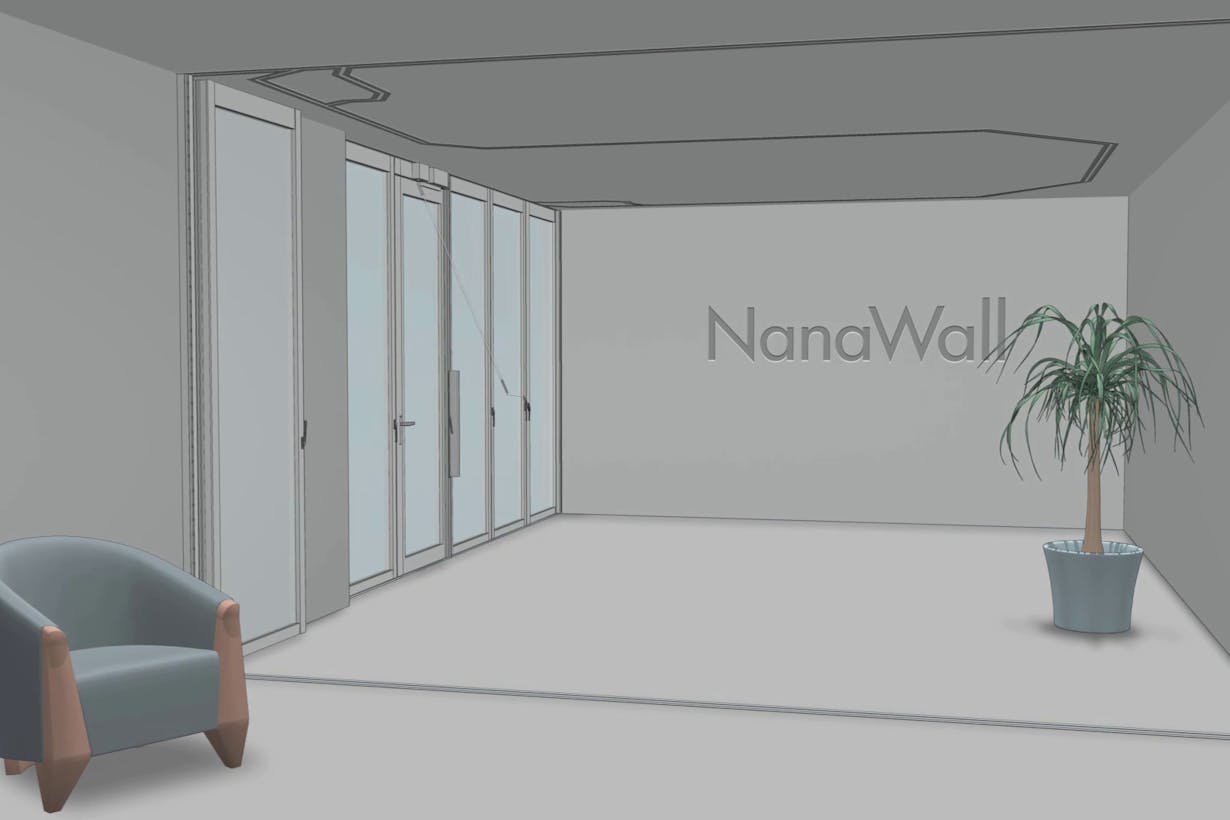 https://www.nanawall.com/glass-walls/sliding/hsw66#2scs7w03cy
Design Responsively
With NanaWall intelligently guided door panels, the user can adapt space by moving panels from one opening to other opening(s). Watch our video to learn more about NanaWall Responsive Design.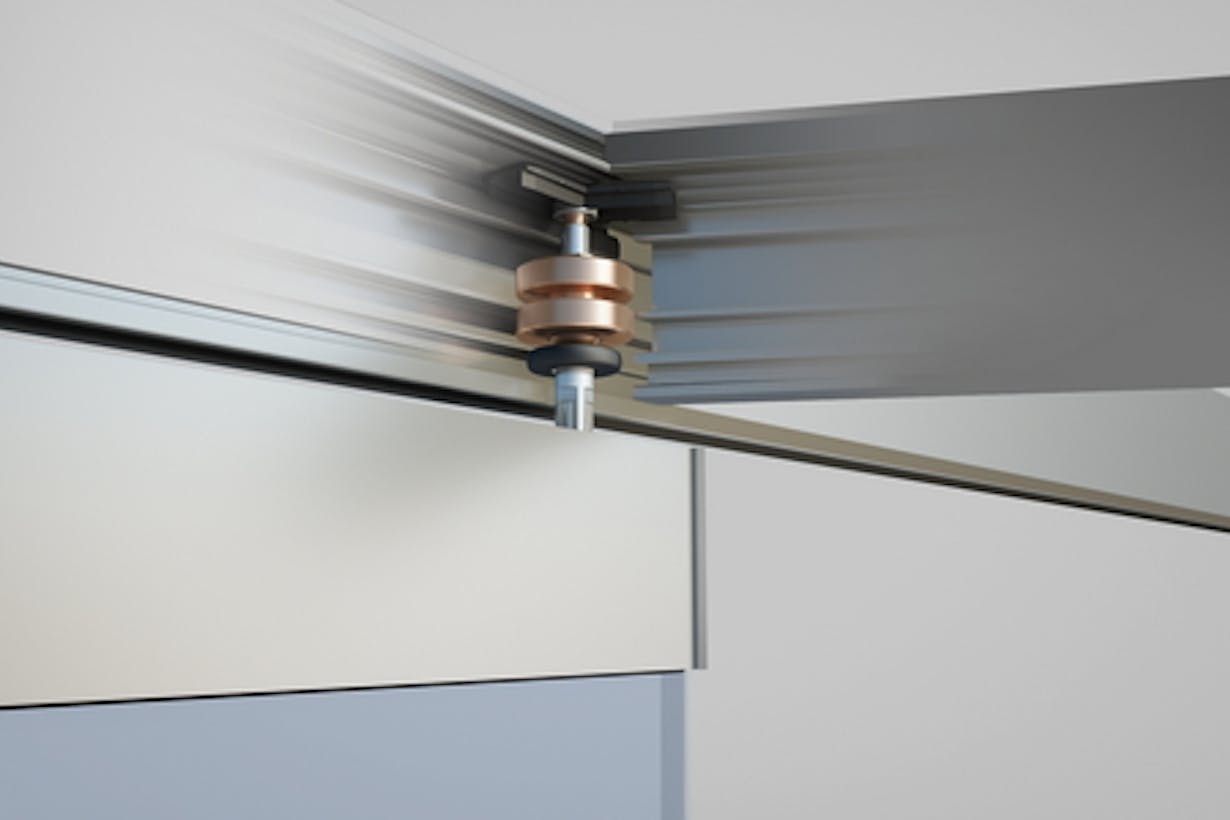 Intelligent Roller Track
The NanaWall HSW66 features an enhanced horizontal roller and guide track design that allows each individual panel to move effortlessly and intelligently around corners, posts, and anywhere else your design demands.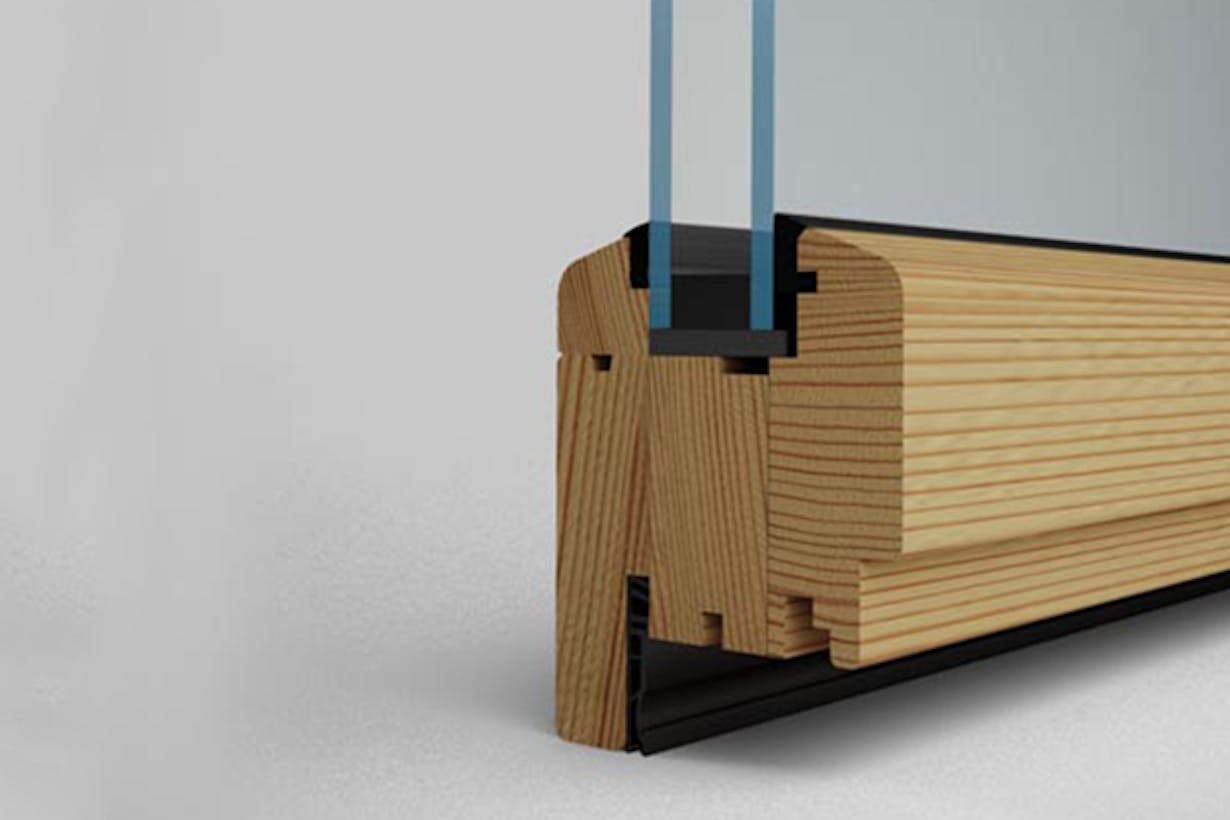 Smooth Detailing Narrow Sightlines
Beautifully sculpted all-wood design with eased edges and detailing around the frame and door panels accent the equal sightlines that form a picture frame like appearance.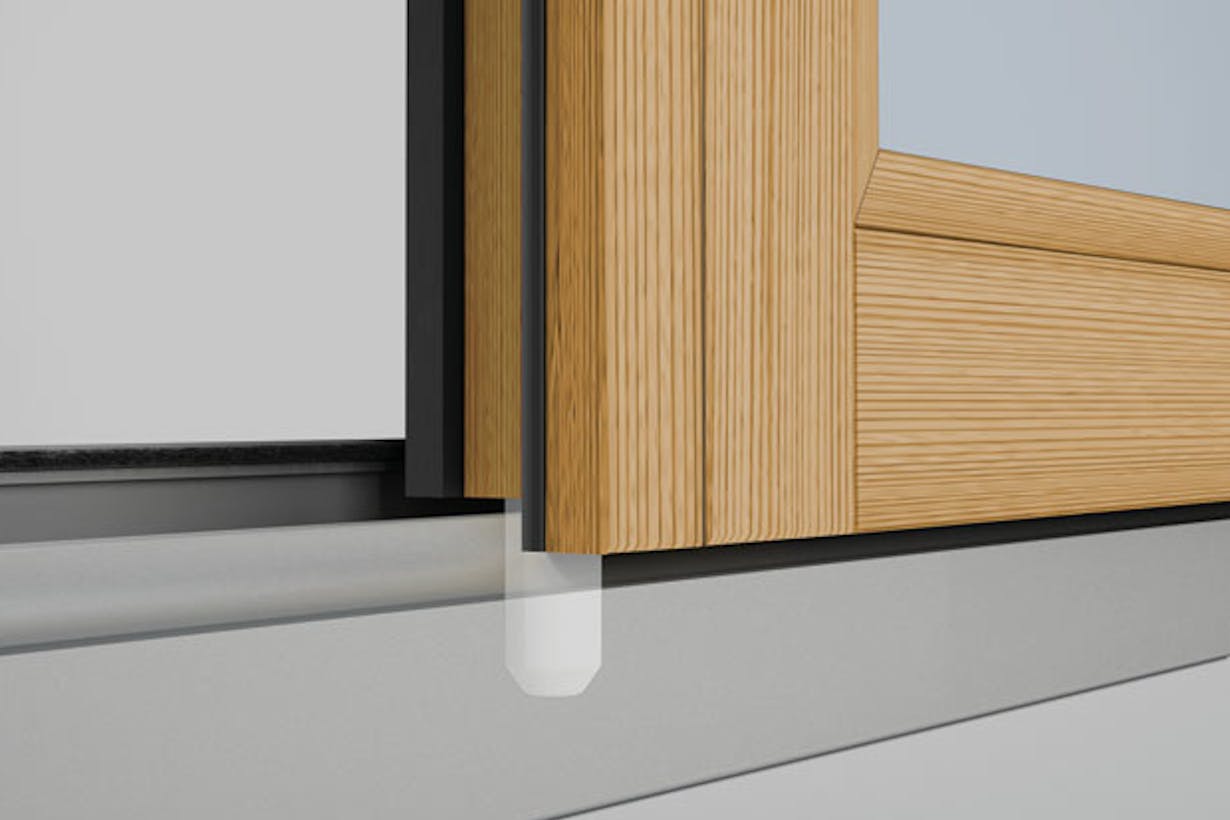 Concealed Locking
The NanaWall HSW66 features single-handed locking that is hidden inside the panel. No unsightly surface mounted locking. The locking rod engages both top and bottom for added security and is rated to protect from forced entry.
Extreme Weather Resistant
Energy-efficient by design, our glass walls keep the elements at bay, ensuring that even as seasons or temperatures change, your interior comfort will always remain the same.
Certified Testing Standards
NanaWall products endure the latest AAMA testing standards for air, water, structural, and forced entry.
Highly Energy-Efficient
Designed to keep the elements at bay, holding warmth inside while acting as a transparent barrier to the weather outside.
Sustainable Design
NanaWall products contribute to multiple LEED rating systems and potentially several credit categories.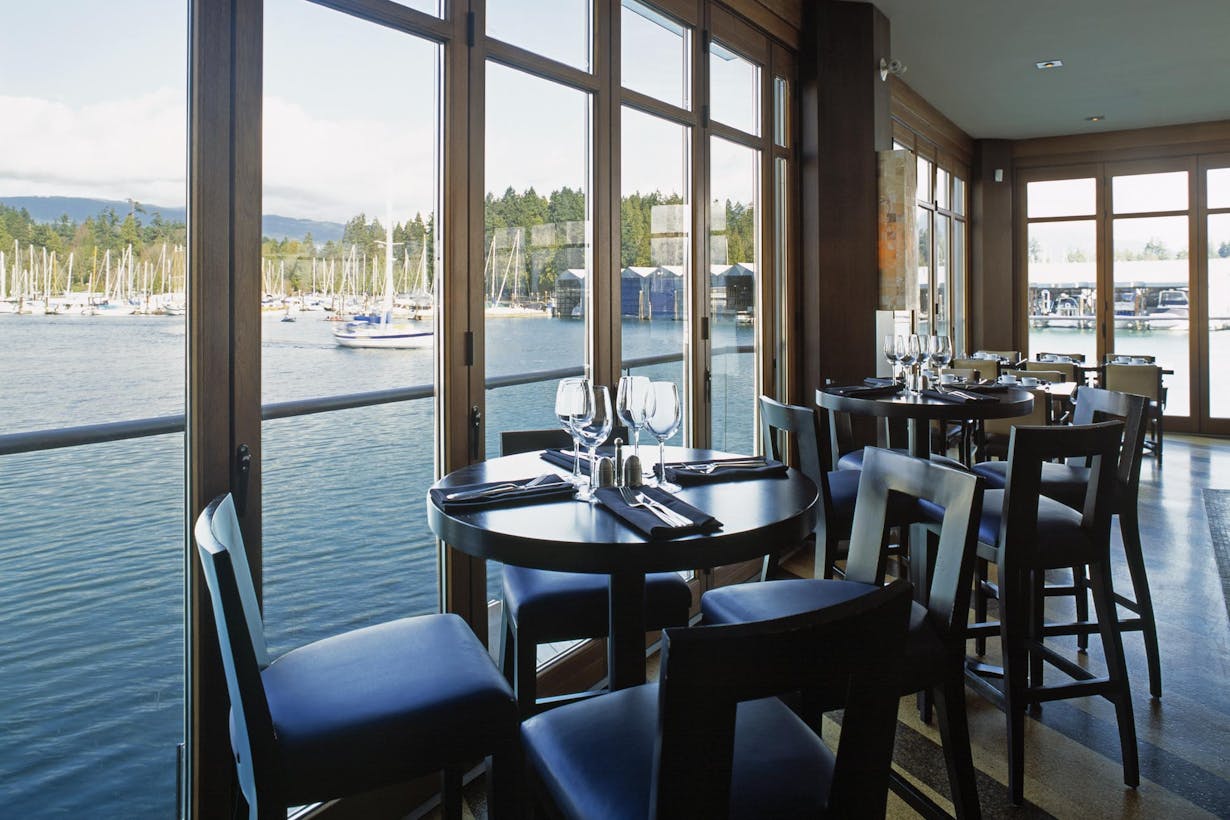 Performance When Closed Matters Most
Large openings are easy to design and there are many options to choose from. When deciding on a product that best for your project, performance when closed needs to be considered.
What Our Customers Have to Say
Bachelor Gulch Residence
Lifestyle arts and green building are on display in VAg's recent house in Bachelor Gulch, a stone-and-wood composition which features plank flooring, a memorable slab fireplace surround and wide open space.
LIFT Bar Grill View
At LIFT Bar Grill View, it makes no difference which area of the restaurant the guests are seated in; Lift offers operable "glass walls with jaw-dropping views".
"With the unique capabilities of the NanaWall opening glass doors, including zero-clearance thresholds, NanaWall is the solution for seamless integration of craftsmanship and lifestyle. When the NanaWall is open, family and friends hear the calming waters over the glacier granite rocks while taking in panoramic views of the Rocky Mountains. When closed, the NanaWall system creates a weather resistant barrier to the outside mountain elements."
— Christy D'Agostino, Senior Project Manager, VAg Inc.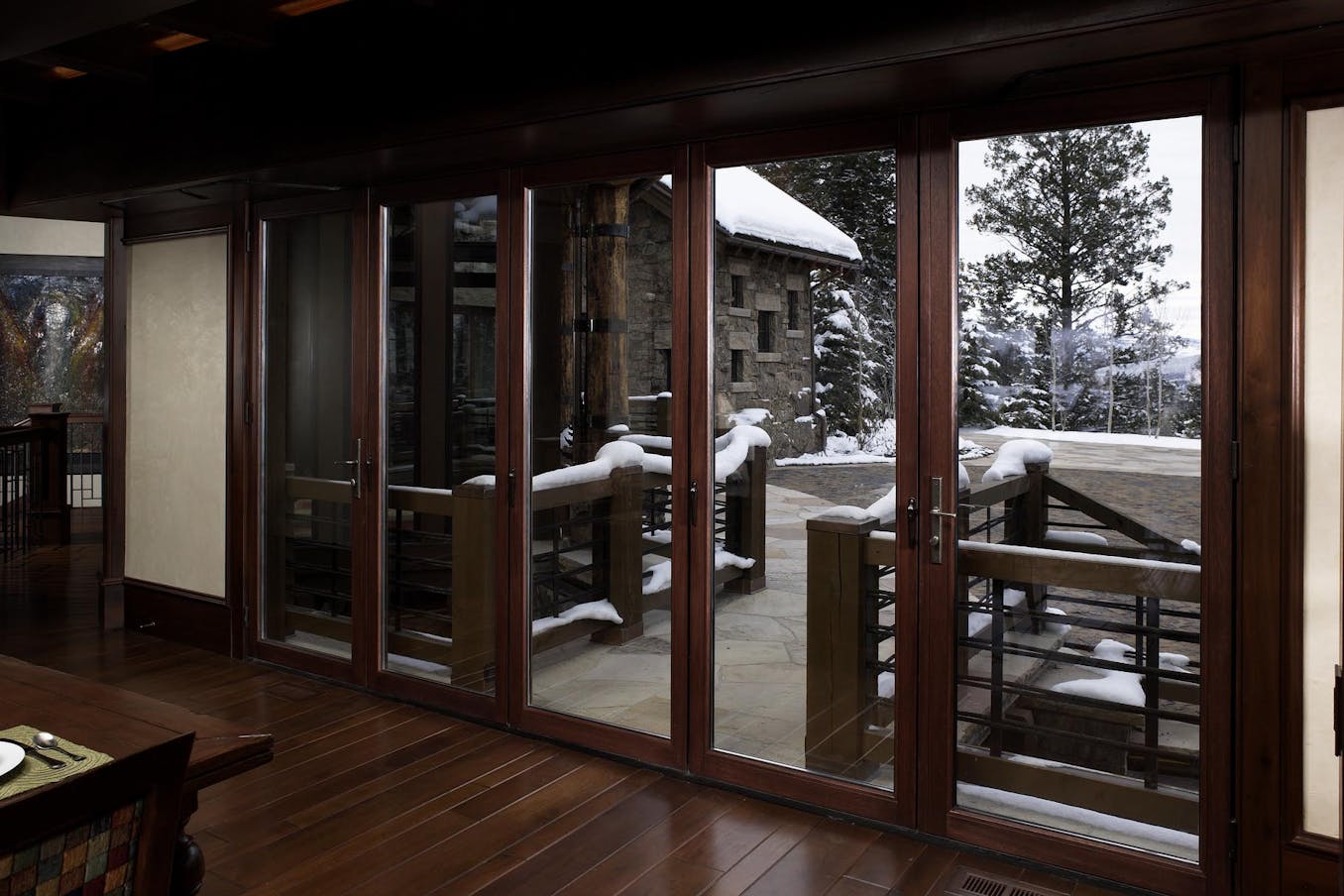 To ensure the longevity of our wood systems, we provide triple laminated cross-grains to accommodate the wood's natural expansion and contraction.
See Wood Options
HSW66 comes with 4 sill options: Low Profile Saddle, Flush, Surface Mounted & No Floor Track (Sockets).
See Sill Options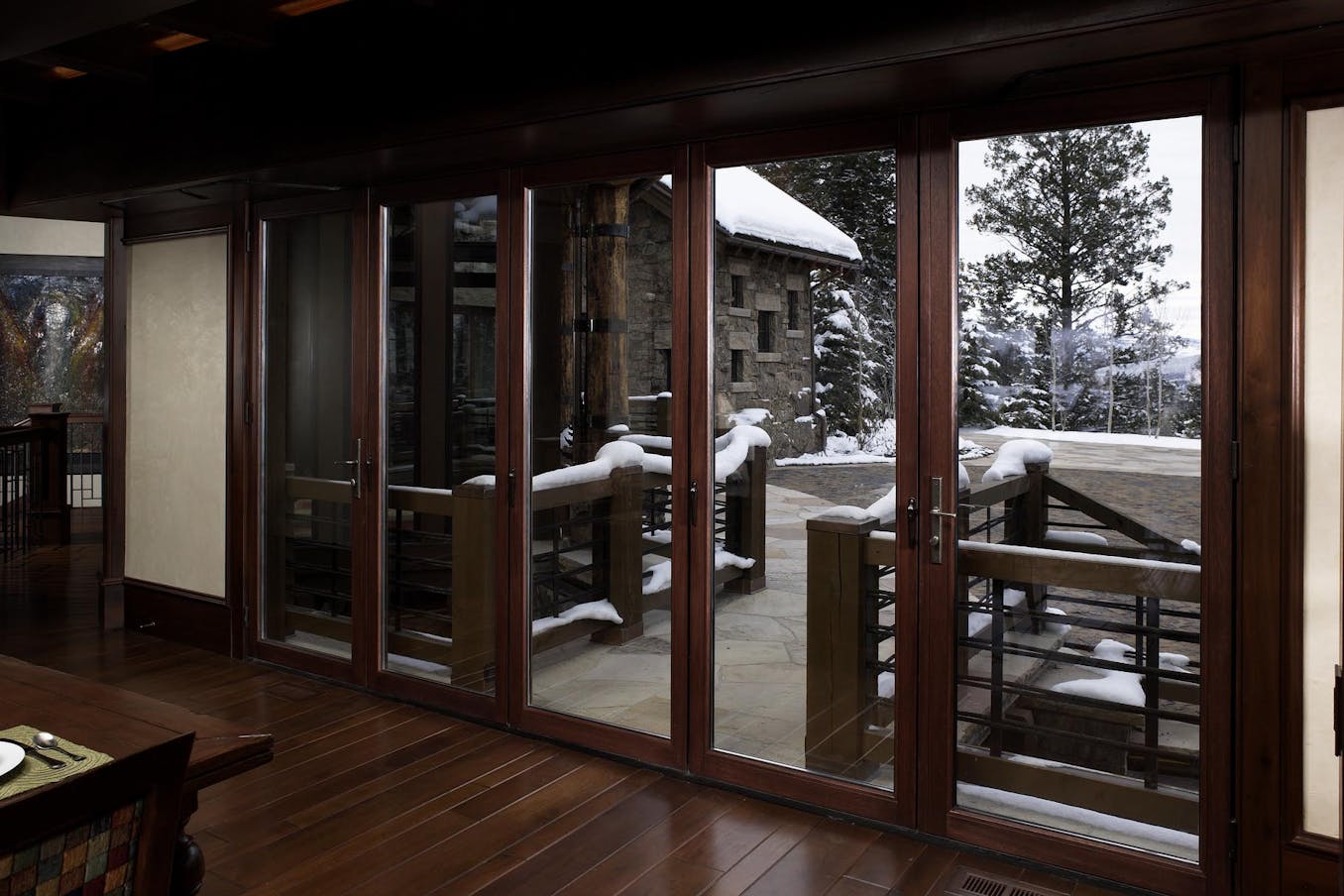 Units can be supplied glazed with 15/16" clear double insulating safety, 15/16" double insulating Low-E safety, 1 1/2" triple insulating glass, 1/4" single tempered, other high performing safety glass such as Heat Mirror, special tint, etc. or other glass on request. All glazing is reduced iron. Please contact NanaWall Systems for more details.
Glazing Options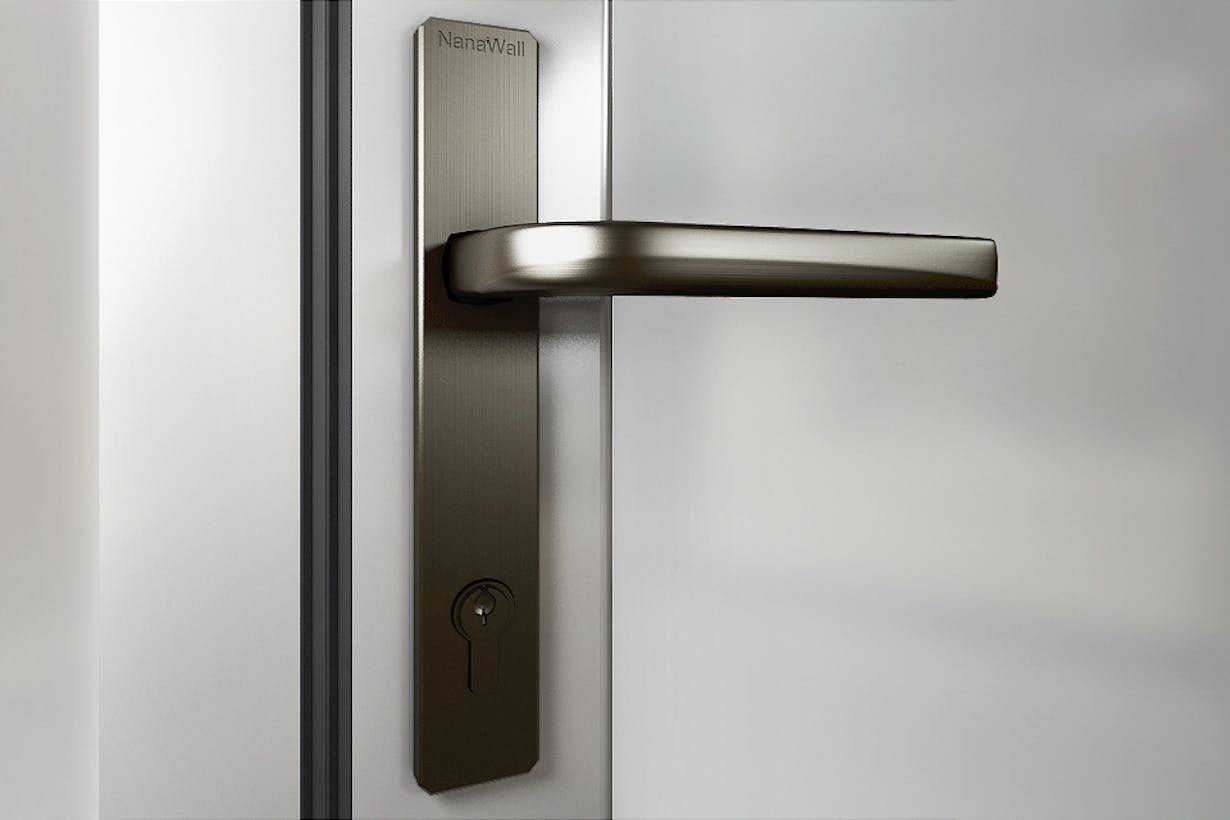 Stylish Handles in Multiple Finishes
Our handles are both functional and stylish and can be customized to accentuate your space and reflect your style.
See Handle Options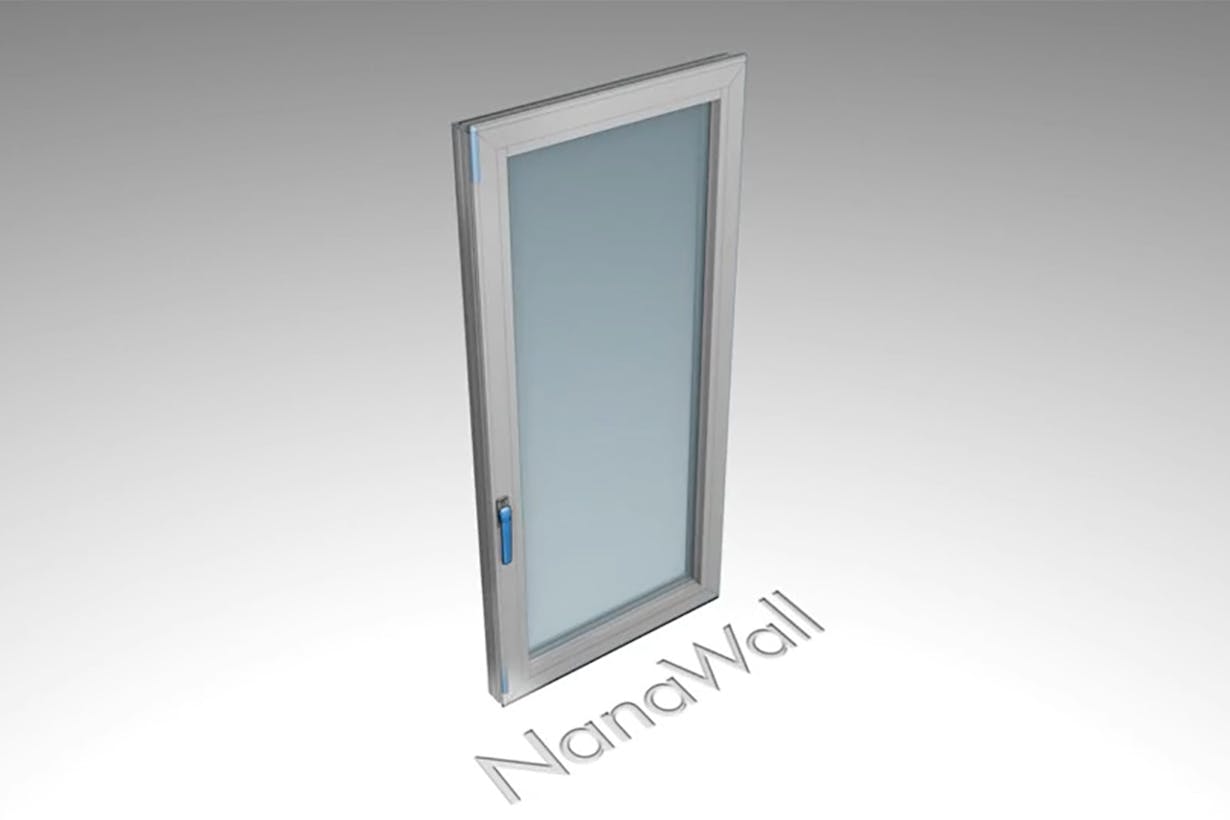 https://www.nanawall.com/glass-walls/sliding/hsw66#9d94jrkmhh
Share
Locking for Maximum Security
Standard to the system is concealed locking between folding panels that operates with a 180° turn of a flat handle.
See Locking Options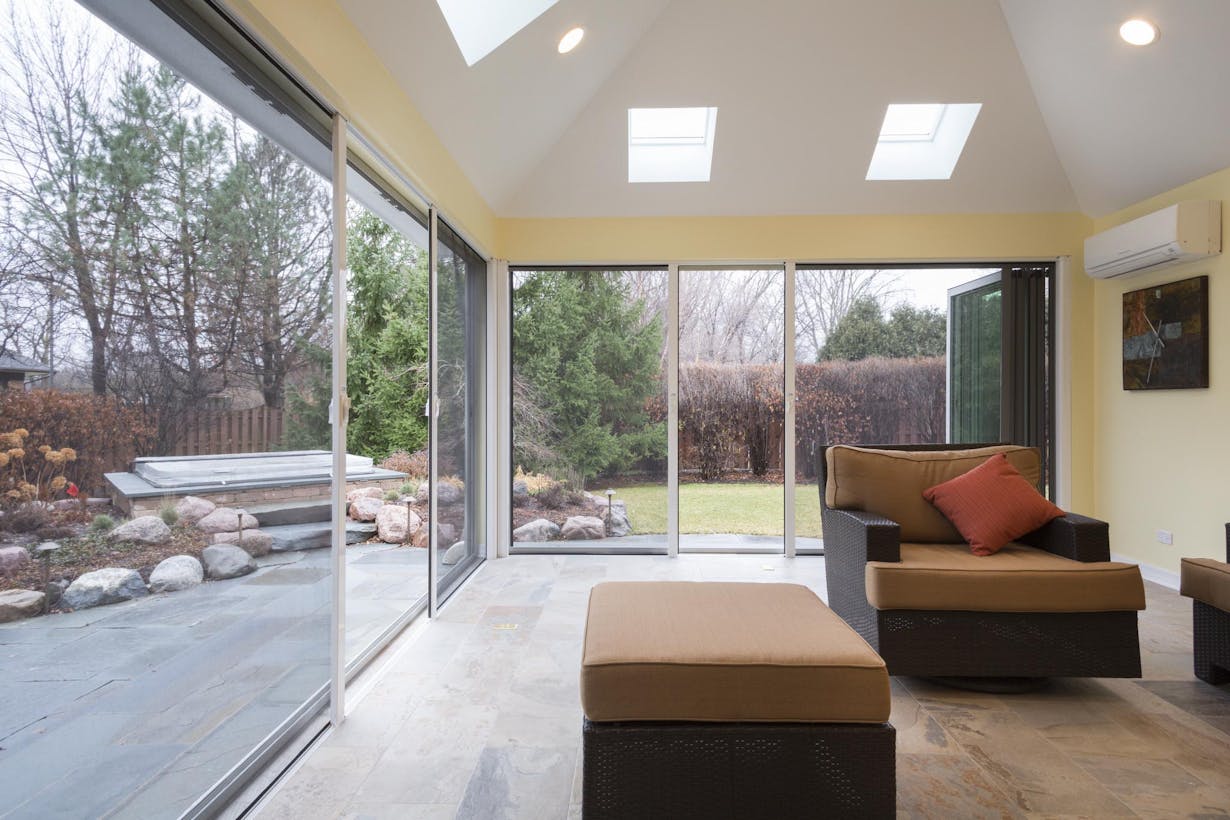 Retractable Screens by Others
A retractable screen add-on is perfect for blocking bugs while providing privacy and fresh air. Screens are not available through NanaWall Systems.
Retractable Screens by Others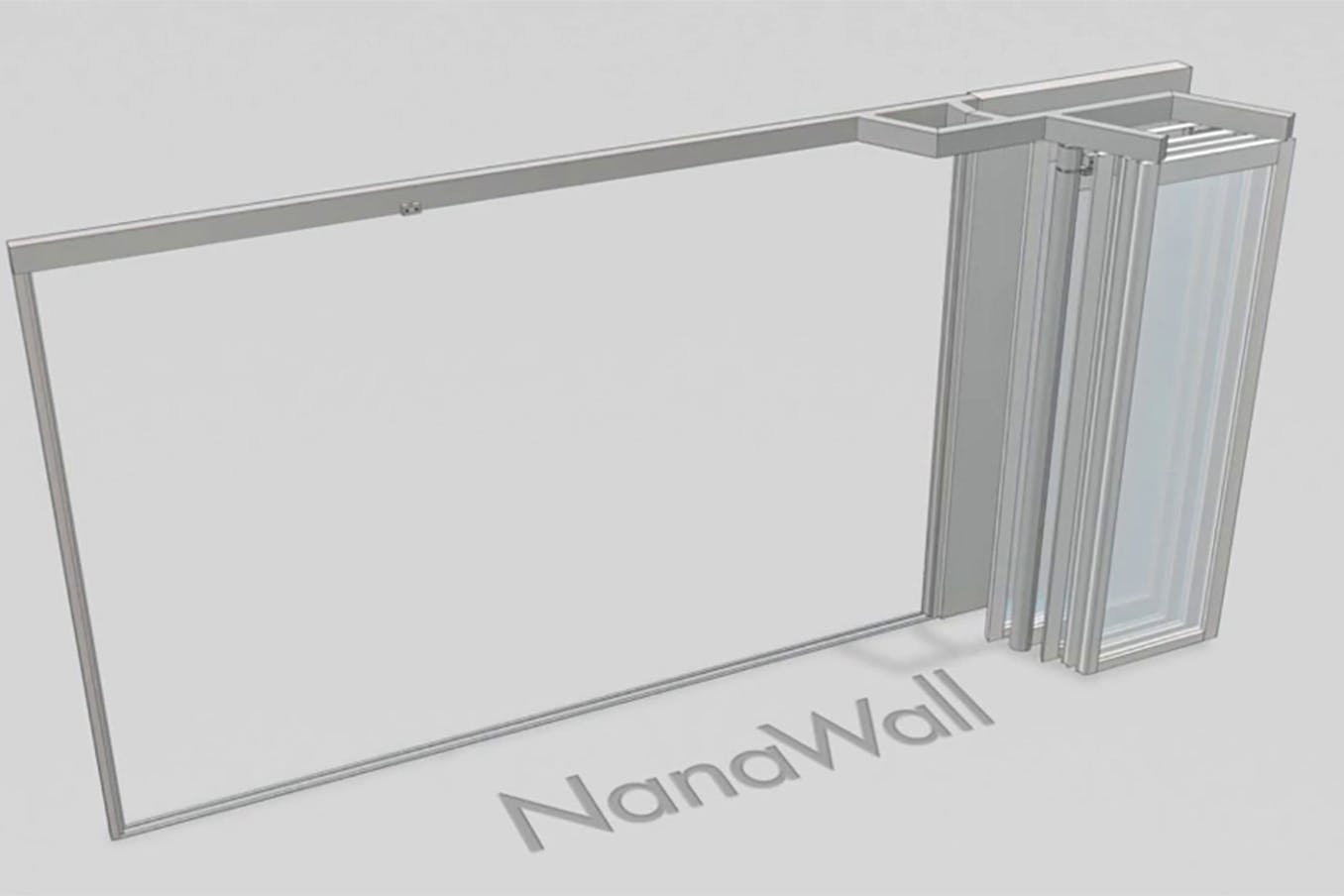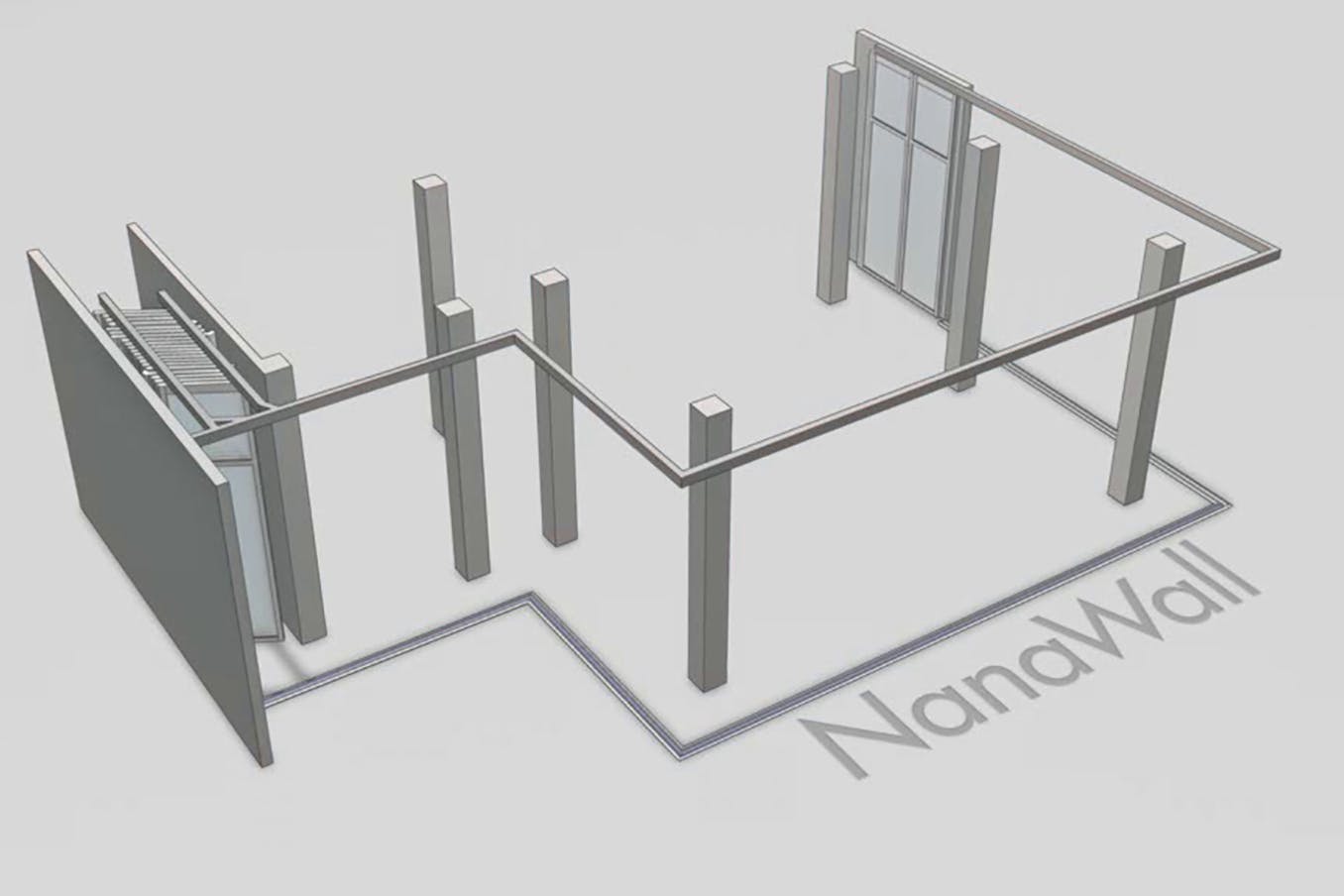 https://www.nanawall.com/glass-walls/sliding/hsw66#y2nvgwl95c
Share
RemoteSTACK is a fairly unique feature that allows the individual panels of a single track sliding glass wall to park well outside the opening. RemoteSTACK not only facilitates pure openings but allows panels to park virtually anywhere.
Contact our dedicated design team for more possibilities.
More Configurations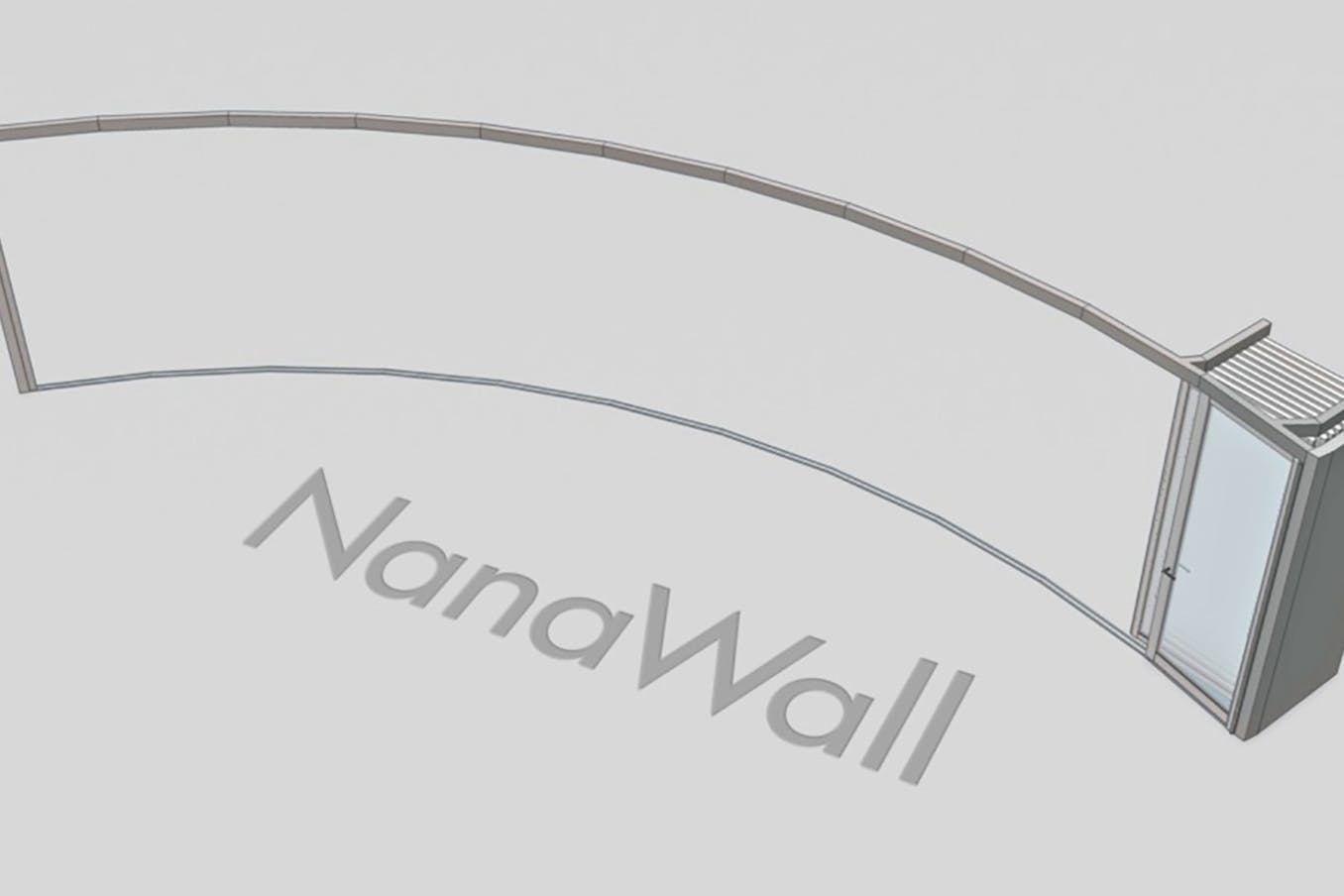 https://www.nanawall.com/glass-walls/sliding/hsw66#reut3maatn
Share
Curvaceous configurations can be created using our single track, bi-folding, frameless, and framed products. We highly encourage their use in your residential or commercial designs.
Contact our dedicated design team for more possibilities.
More Configurations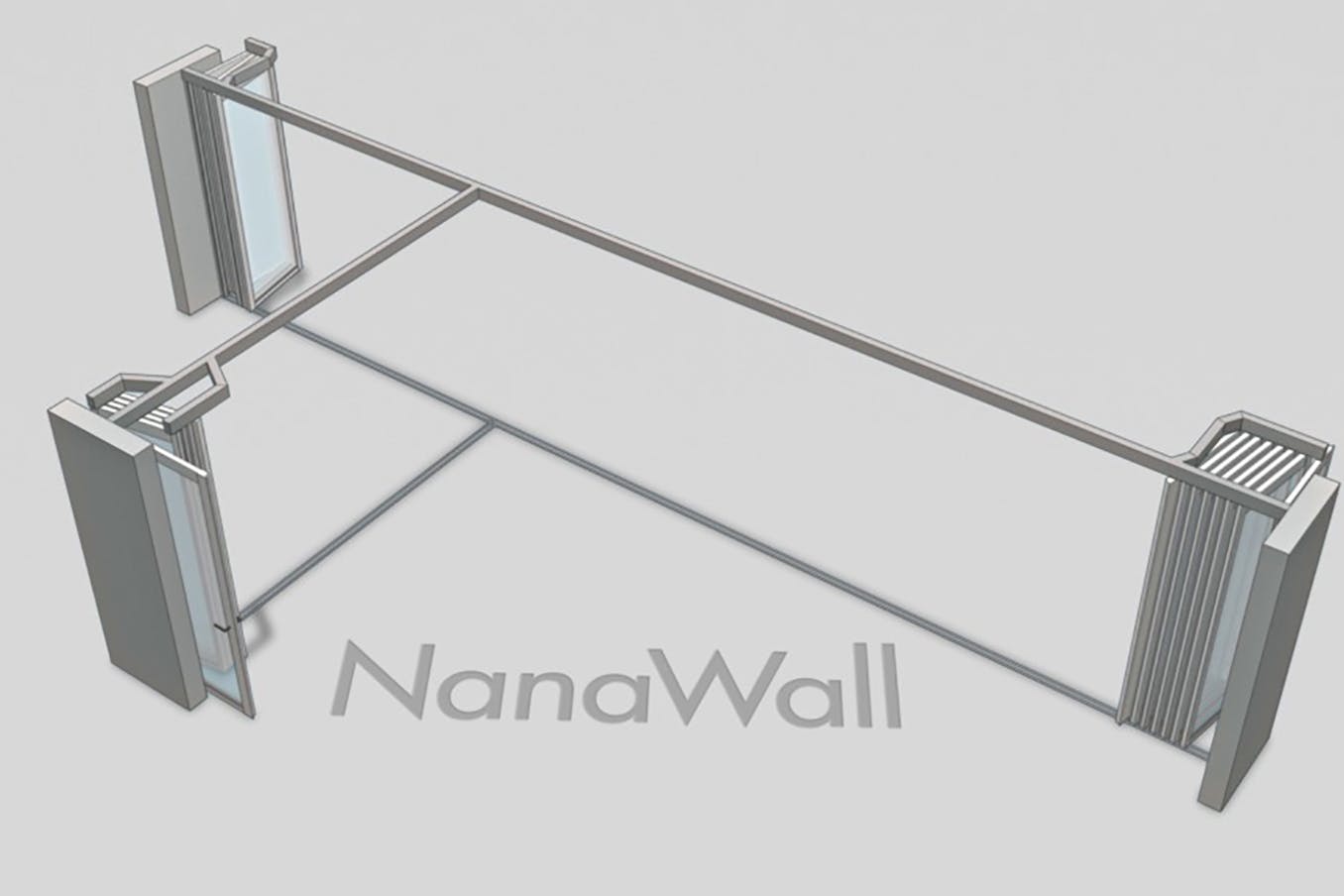 https://www.nanawall.com/glass-walls/sliding/hsw66#v19kk9nh51
Share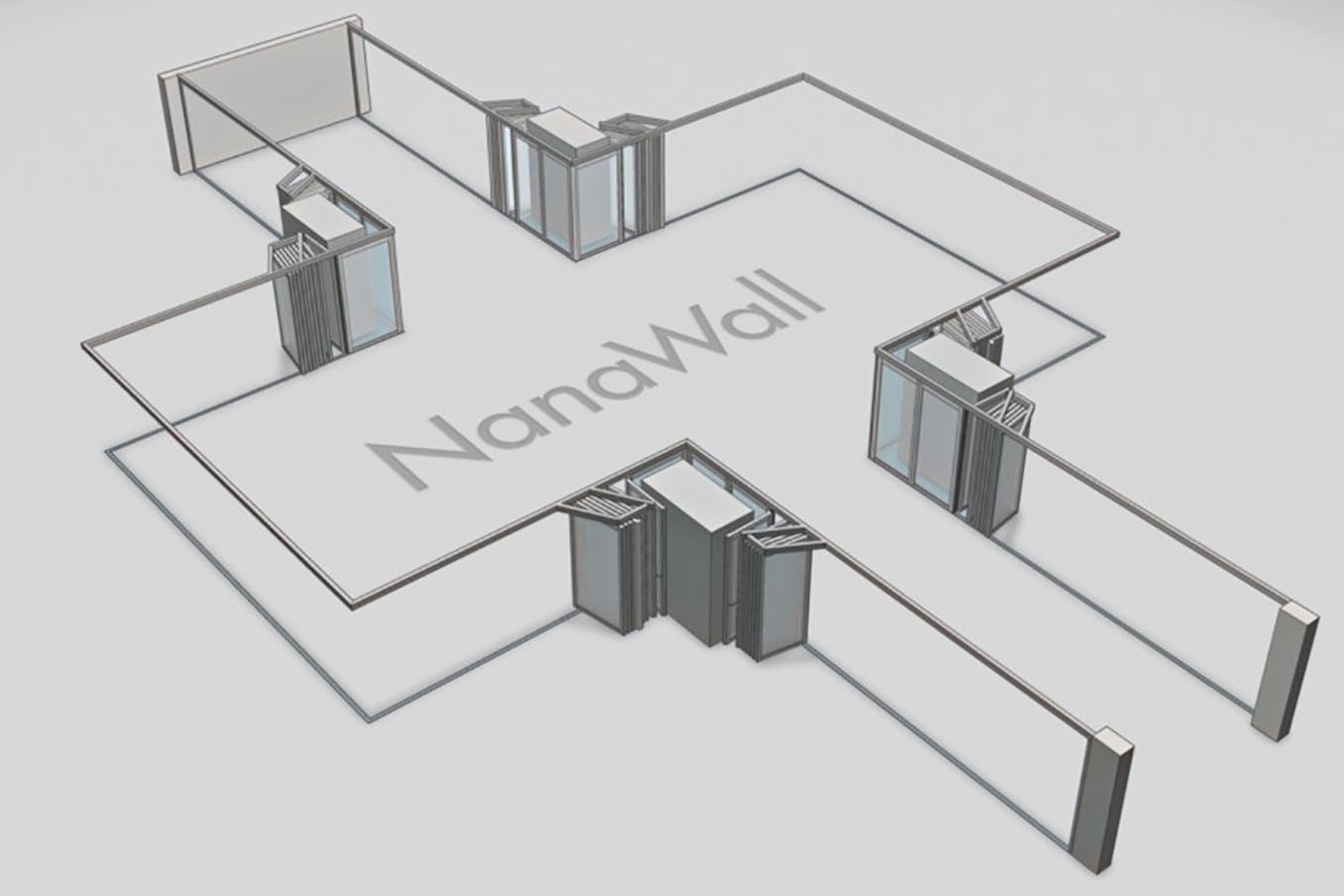 https://www.nanawall.com/glass-walls/sliding/hsw66#exlhbgtu9i
Share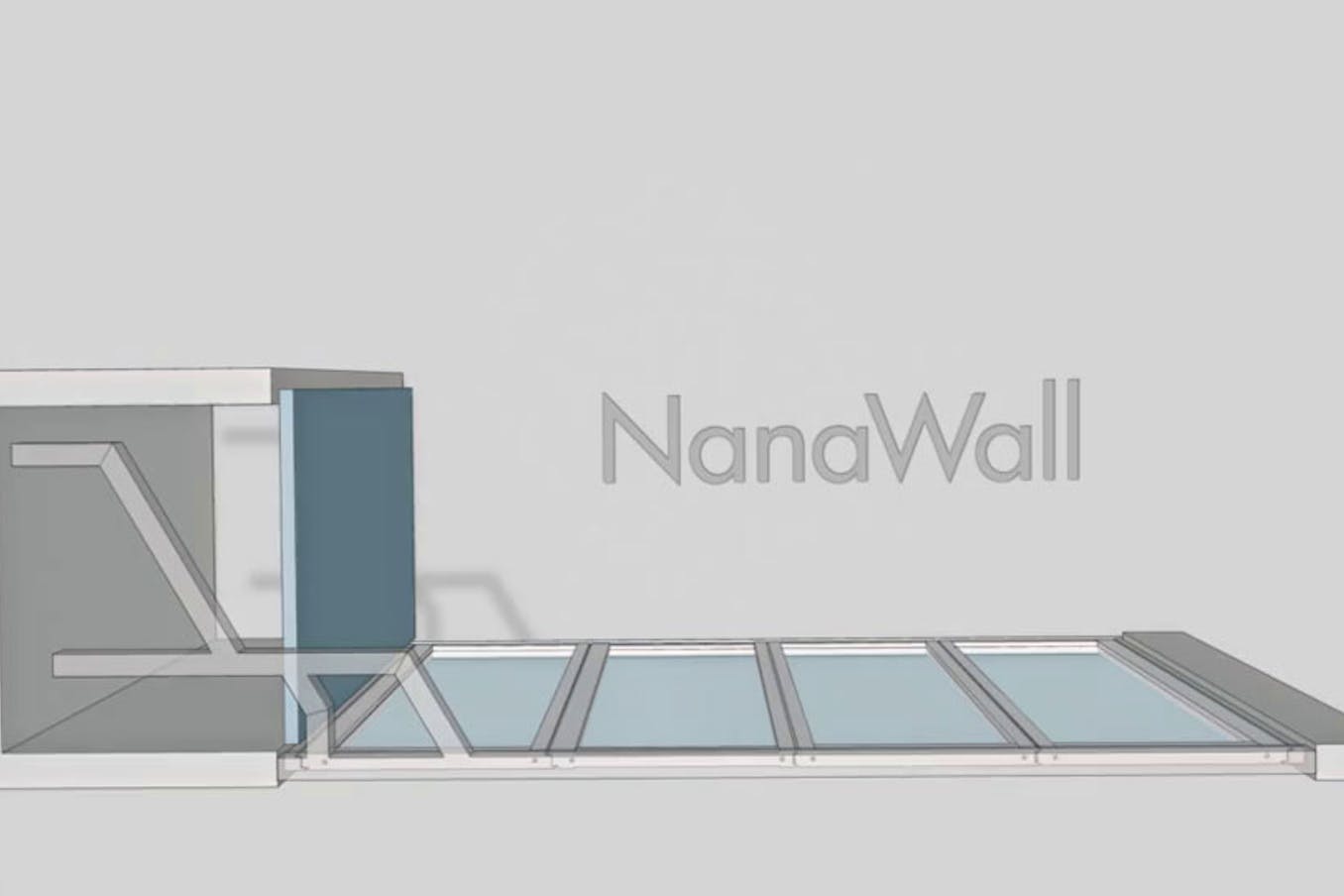 Stack panels out of site, example of enclosed stacking area by others and SwingSlide.
Our SwingSlide offers a better alternative to a traditional lift and slide door system. It is a multi-panel system of large glass walls, that easily glides open on a single track and stacks into a pocket or to the side to completely vanish. So, why lift and slide, if you can touch and glide?
Explore limitless possibilities with our systems. Design and customize systems using our 3D CAD/Revit/Spec Configurators or contact our dedicated design team for more possibilities.
More Configurations
Can't find something or need a custom configuration?
We consider ourselves your partners from day one. Connect immediately with a NanaWall expert to answer your questions and explore how we can support your project.
(866) 210-4285
Monday - Friday: 7 AM - 5 PM PST
Connect With Us