PrivaSEE
Transparent Aesthetics Limitless Flexibility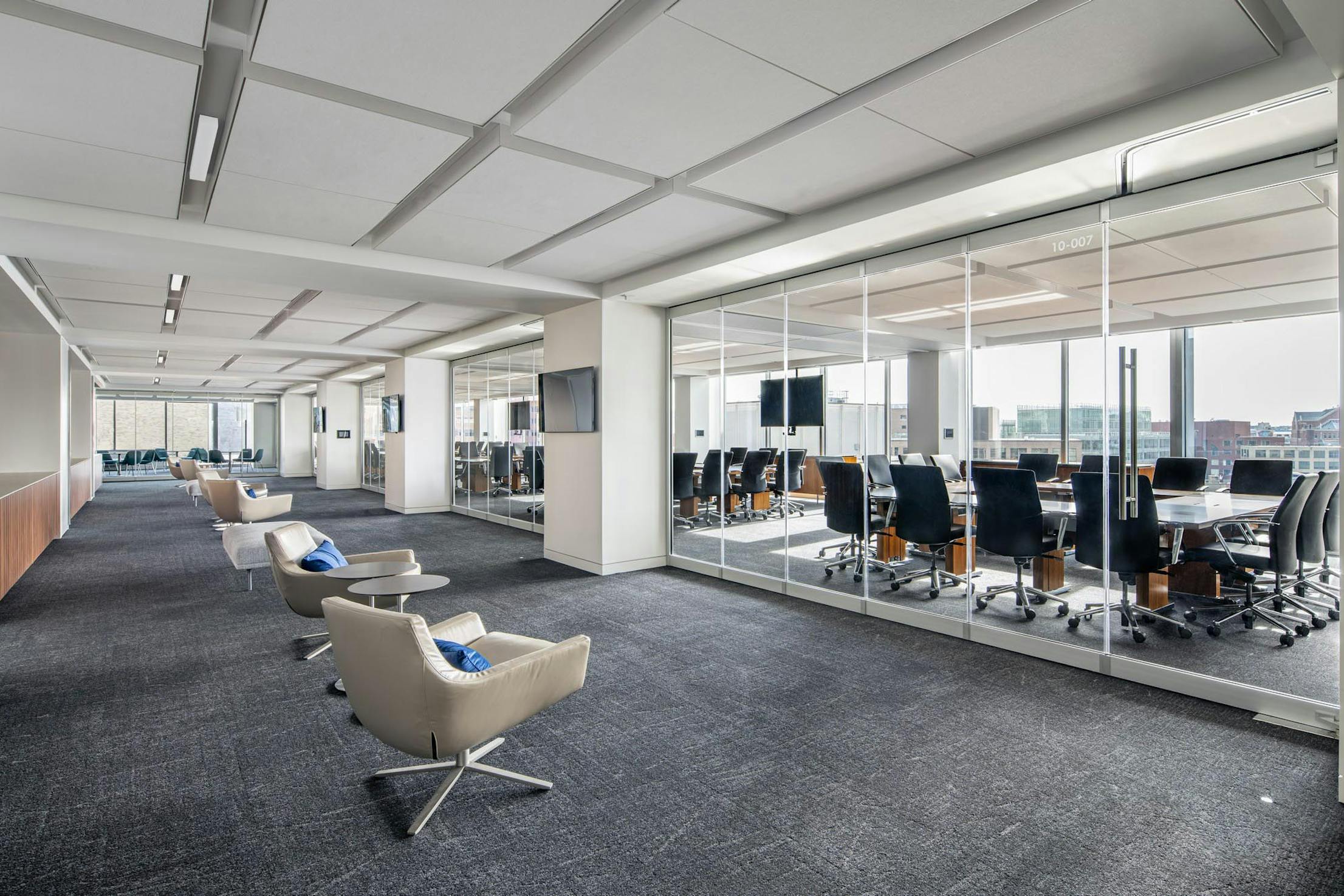 Sound Control with an All Glass Aesthetic
NanaWall PrivaSEE is the only all glass single track sliding system specifically engineered for enhanced acoustical separation. PrivaSEE provides better sound buffering than many fixed all glass partitions.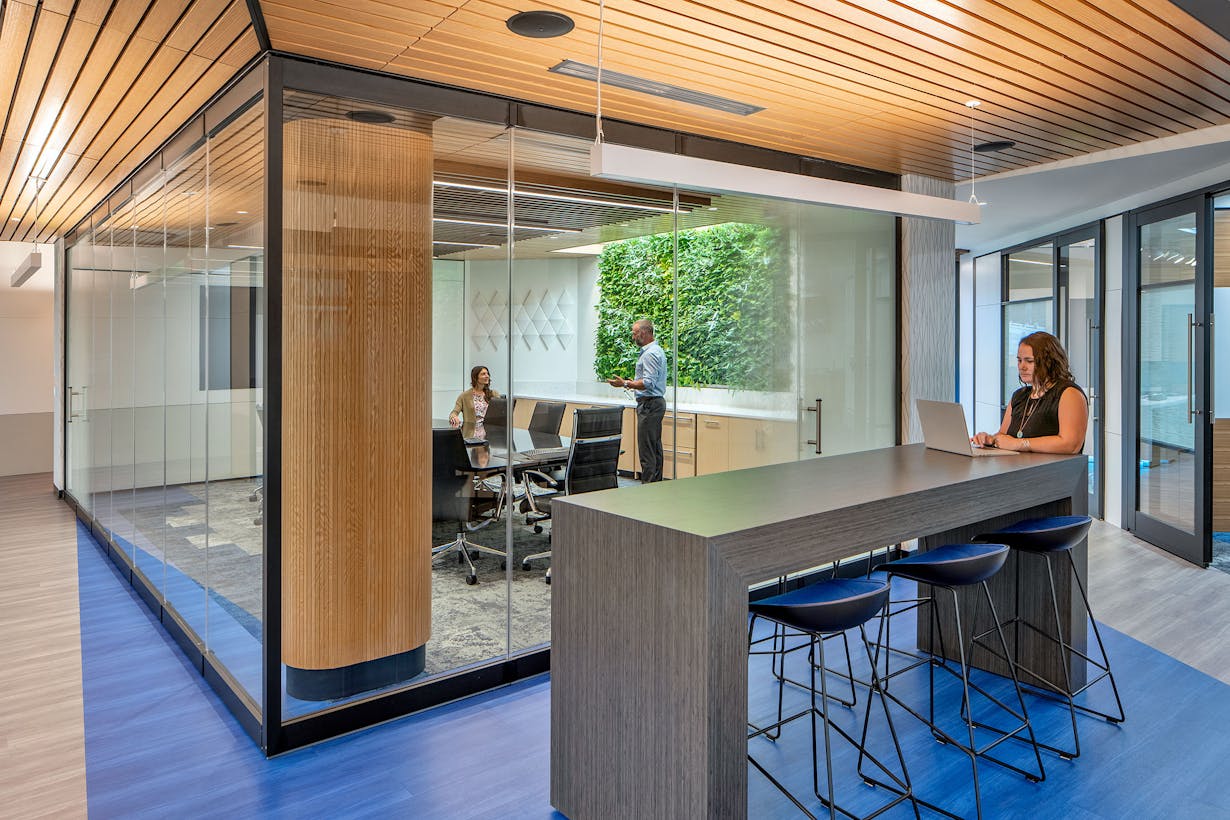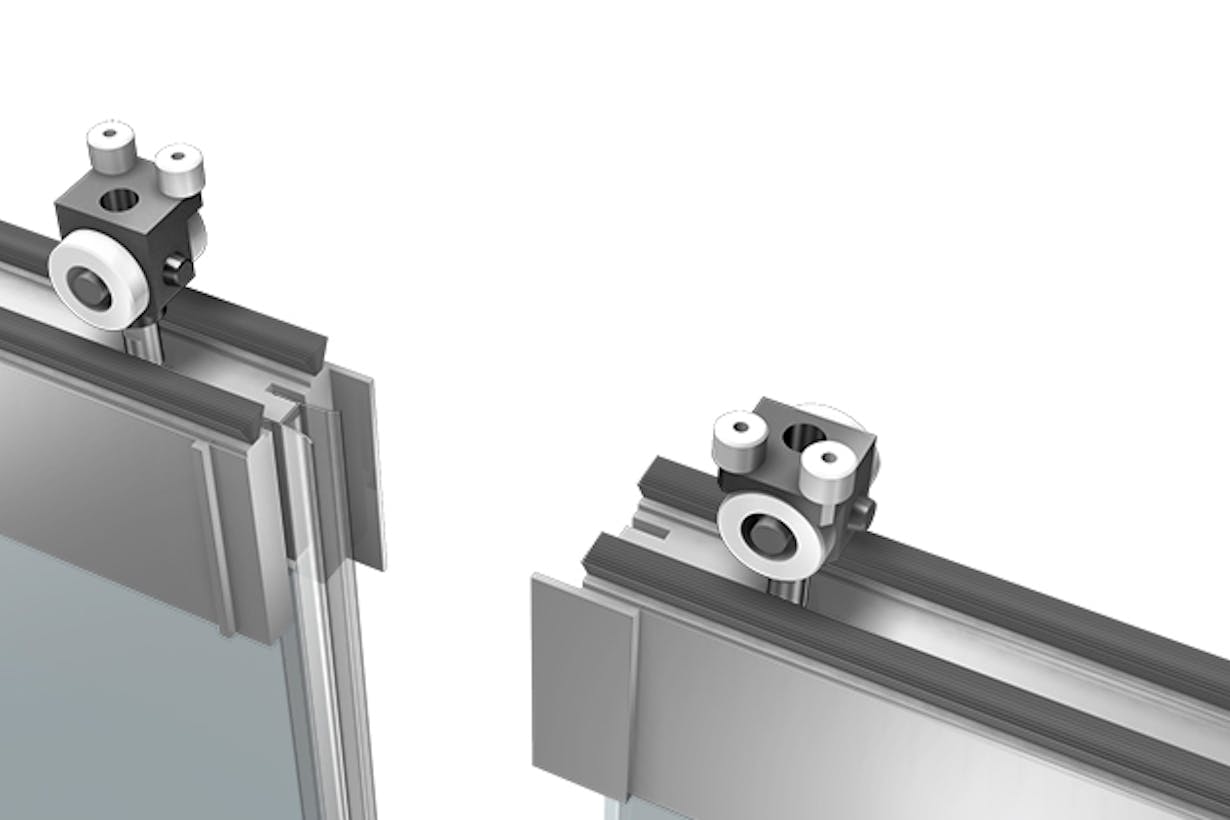 Transparent Vertical Acoustical Seals
Super clear edge seals are used between panels for enhanced acoustical separation, which furthermore eliminates glass to glass and metal to metal contact. Seals virtually disappear from sight. The light transmittance (LT) of the sound seals has been independently tested and rated for 75% clarity and luminosity.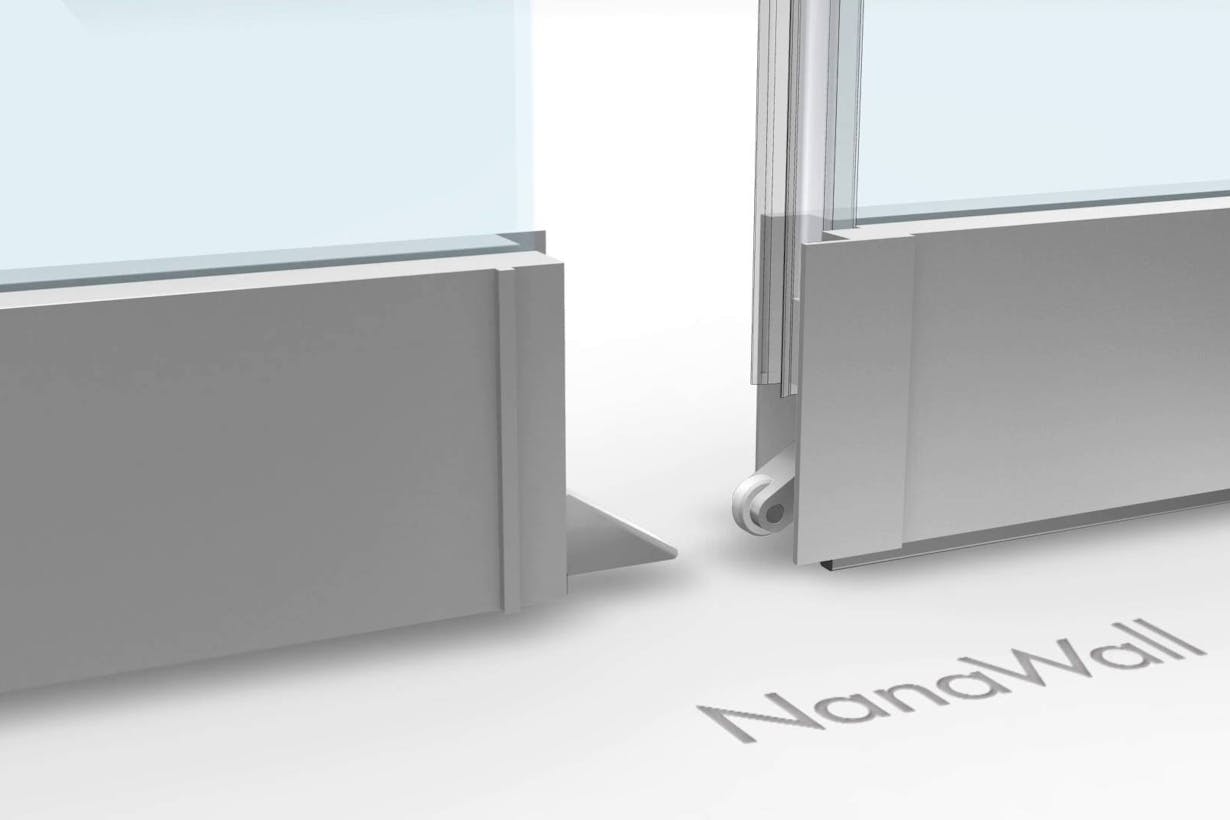 https://www.nanawall.com/glass-walls/sliding/privasee#9p18jq02gs
Self-activated Interlock and Horizontal Compression Seals
The automatic floor bolt and horizontal compression drop seals are self-activated by simply moving the panels to one another. The unique wheel and ramp assembly automatically locks the panel into place without the need to kneel and lock it manually.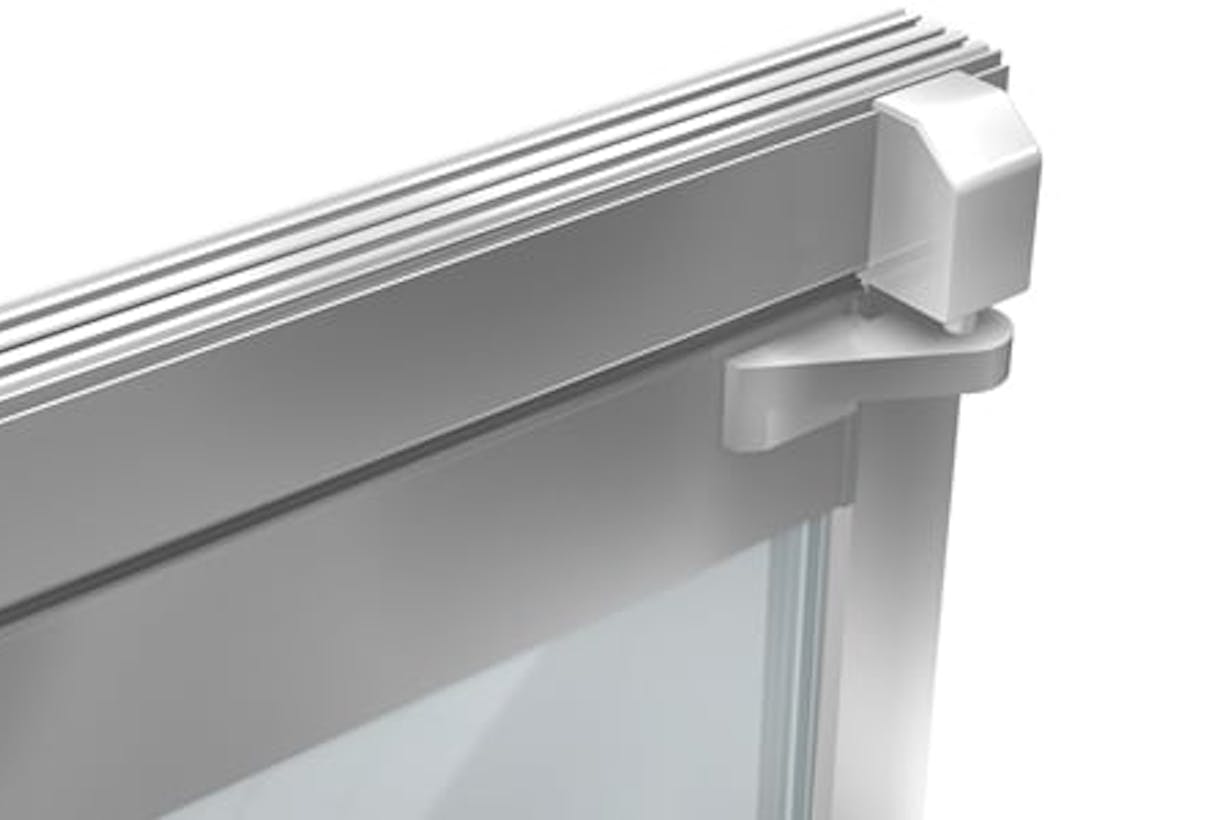 Engineered for Heavy Traffic
Single Action End Panel is commercially tested to 500,000 opening and closing cycles. ADA compliant options available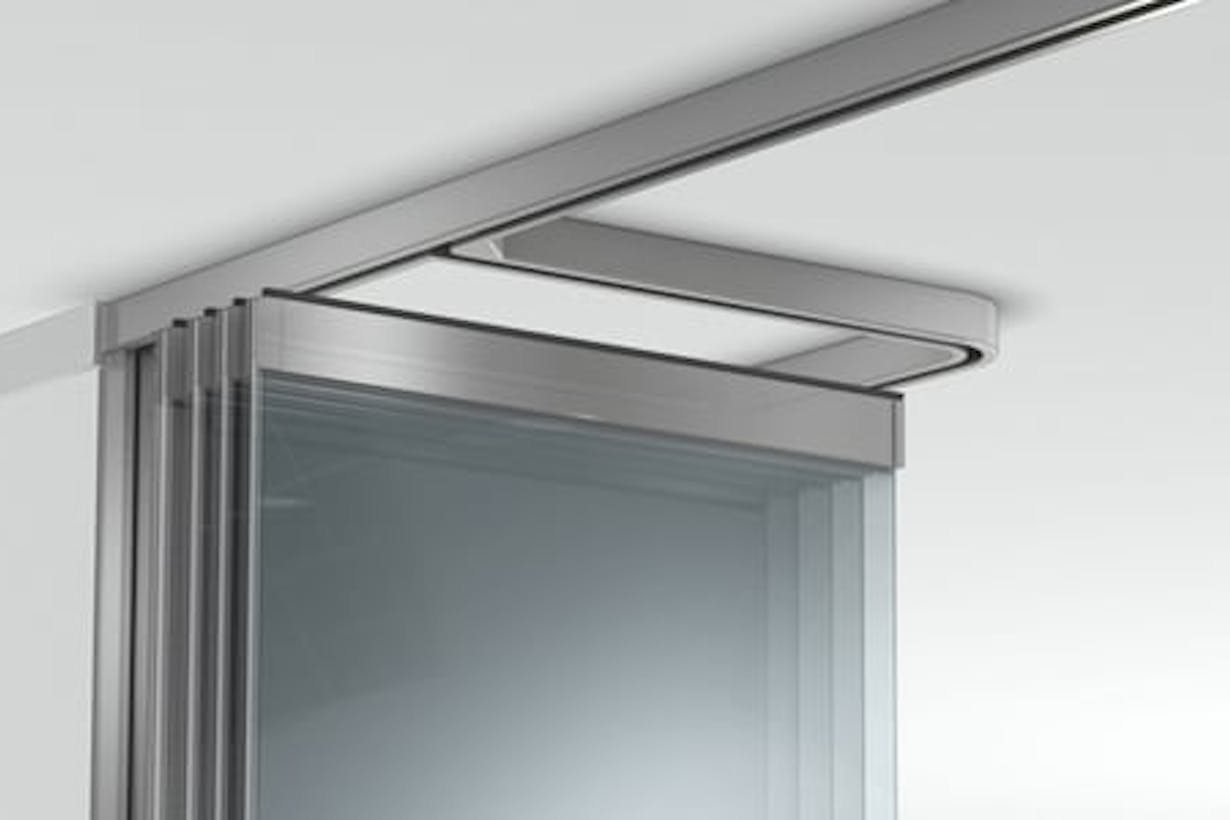 Parking Bay and Stacking Design Flexibility
To optimize space management, customizable stacking and parking bay options are possible.
Extreme Sound Control
NanaWall systems meet or exceed air, water, structural, and forced entry tests for weather, durability, and security
Ease of Operation
NanaWall systems offer single-handed operation and move smoothly with little effort
Interior Ready
Sill options designed specifically for interior applications.
Sustainable Design
NanaWall products contribute to multiple LEED rating systems and potentially several credit categories.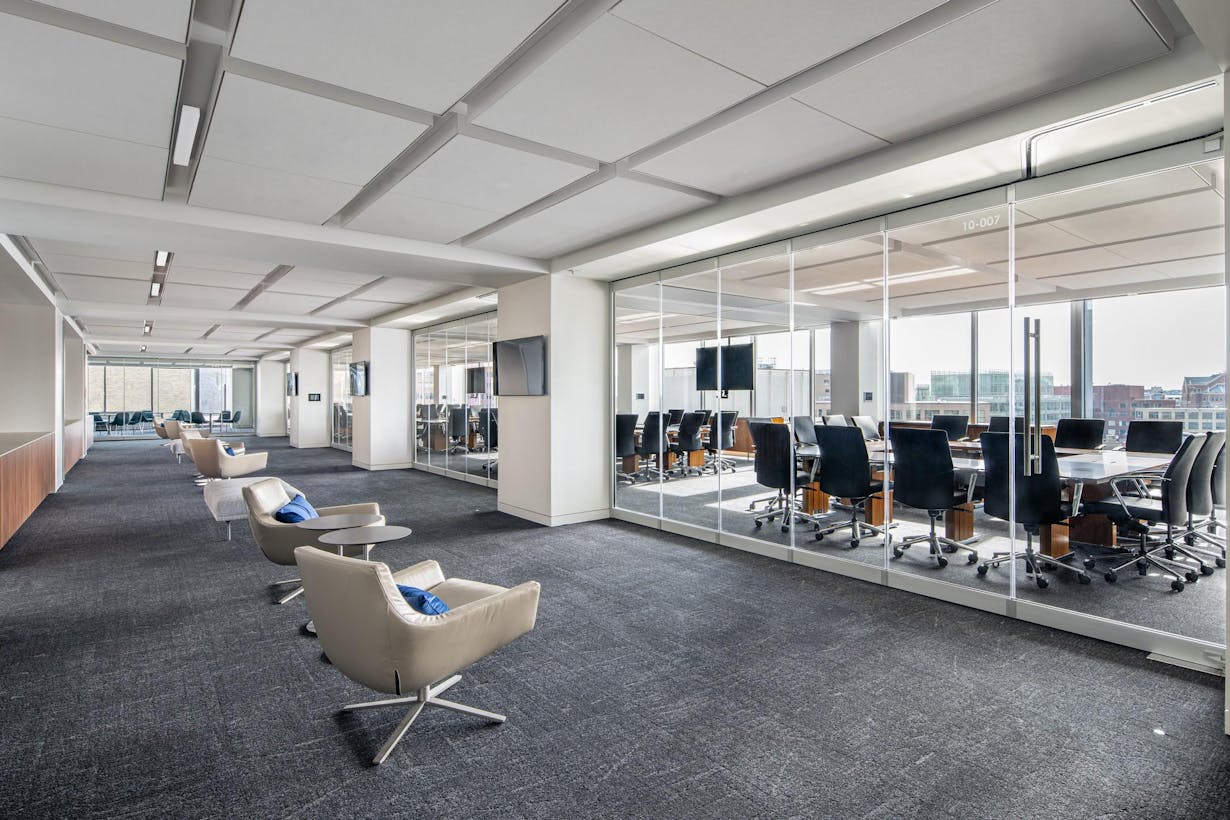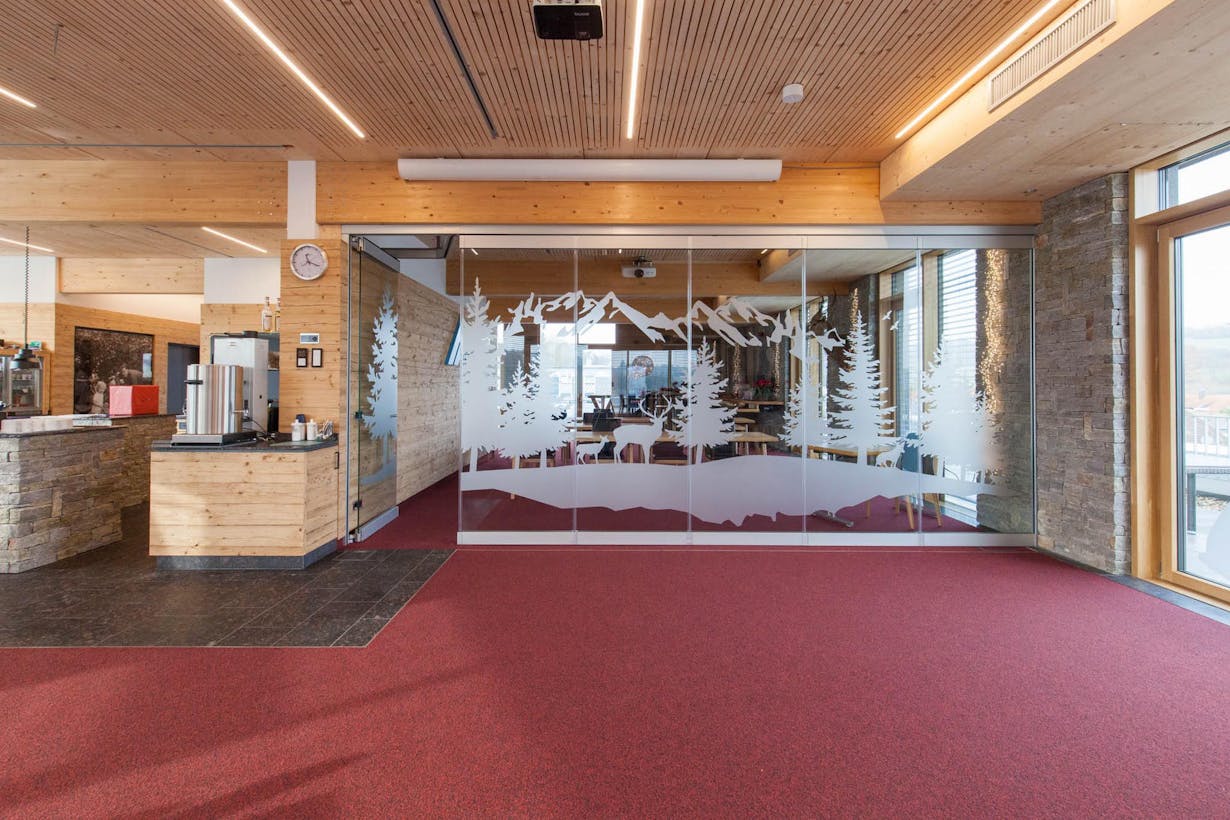 Commercially Testing Swing Panels
The swing panel with offset hinge allows for a maximum 170° swing and has been commercially tested to 500,000 opening and closing cycles.
What Our Customers Have to Say
AUSA Office
PrivaSEE frameless glass walls, comprised of individual panels on a single track, not only met aesthetic criteria but also facilitated a visibly unobstructed transition between spaces.
Dairy Farmers of America
By designing the conference room with PrivaSEE, this office achieved a space with a high degree of acoustic privacy, while maintaining a sense of openness.
"The nicest meeting room we have in this building is the [PrivaSEE] boardroom."
— Architect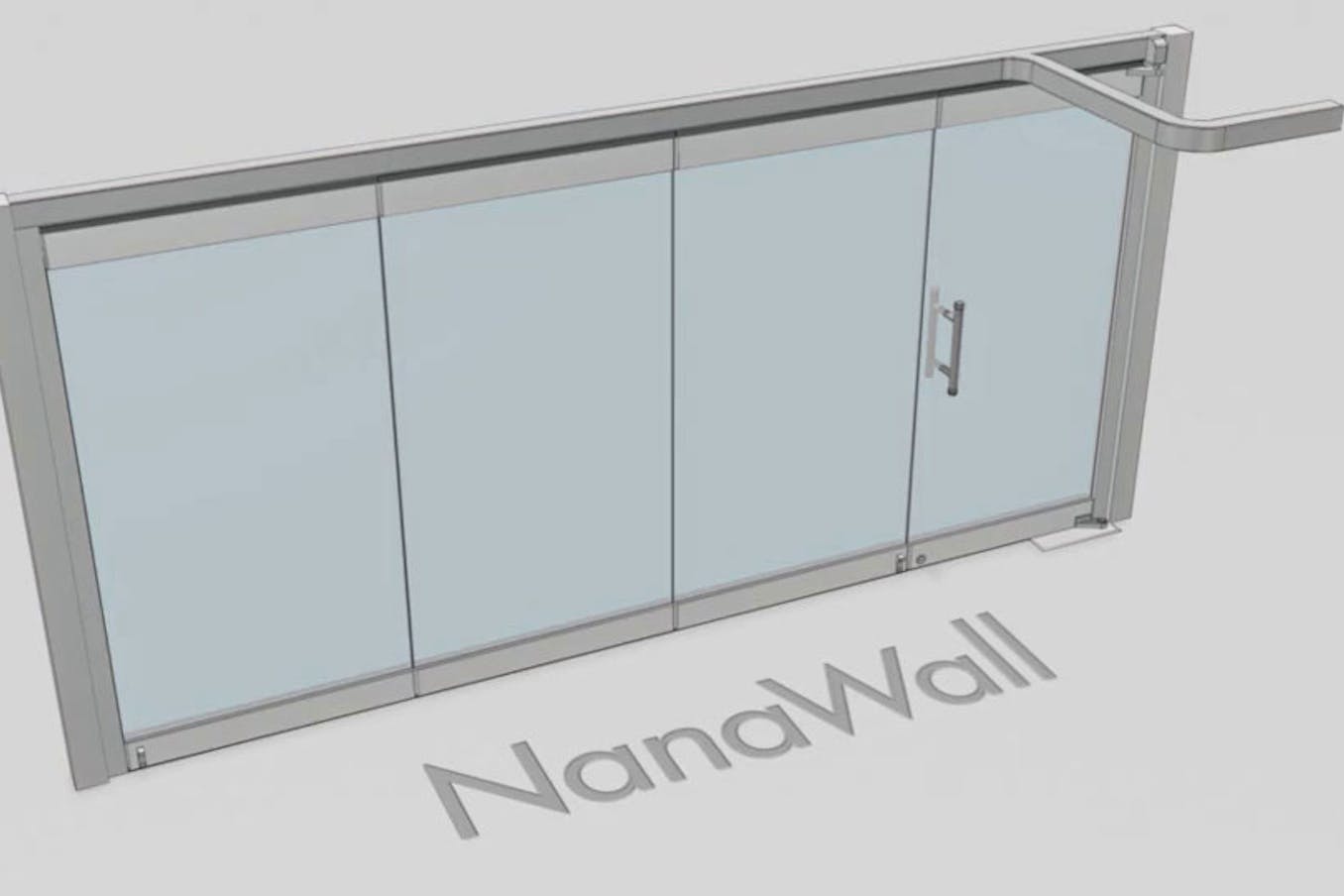 Please note the following:
The number of panels in a system can be unlimited.
Stacking can be on the left or right, inside or outside, only on one side or on both sides.
The swing panel can be inswing or outswing.
The stacking area can be wide or narrow and with additional track, can be located almost anywhere, near or far.
Within certain limits, unequal panel widths may be possible.
Open corners units are possible
More Configurations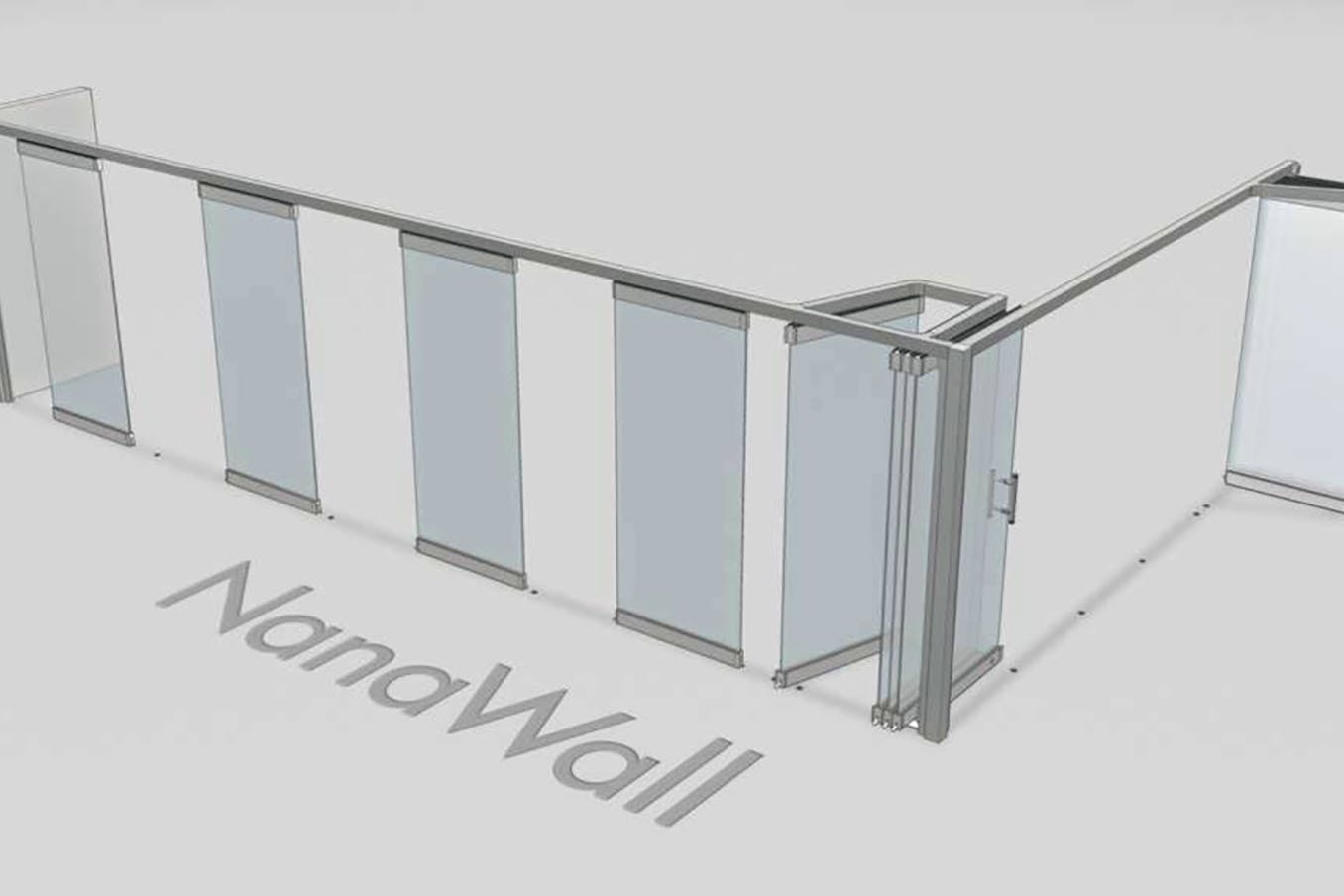 https://www.nanawall.com/glass-walls/sliding/privasee#bz266bkhhn
Share
RemoteSTACK is a fairly unique feature that allows the individual panels of a single track sliding glass wall to park well outside the opening. RemoteSTACK not only facilitates pure openings but allows panels to park virtually anywhere.
More Configurations
Can't find something or need a custom configuration?
We consider ourselves your partners from day one. Connect immediately with a NanaWall expert to answer your questions and explore how we can support your project.
(866) 210-4285
Monday - Friday: 7 AM - 5 PM PST
Connect With Us