NanaAwards 2022 - Best View
Application
Photographer
Miranda Estes Photography
Built by the homeowner, this Queen Anne home in Seattle has a beautiful perspective of the Seattle skyline with Mount Rainier in the background.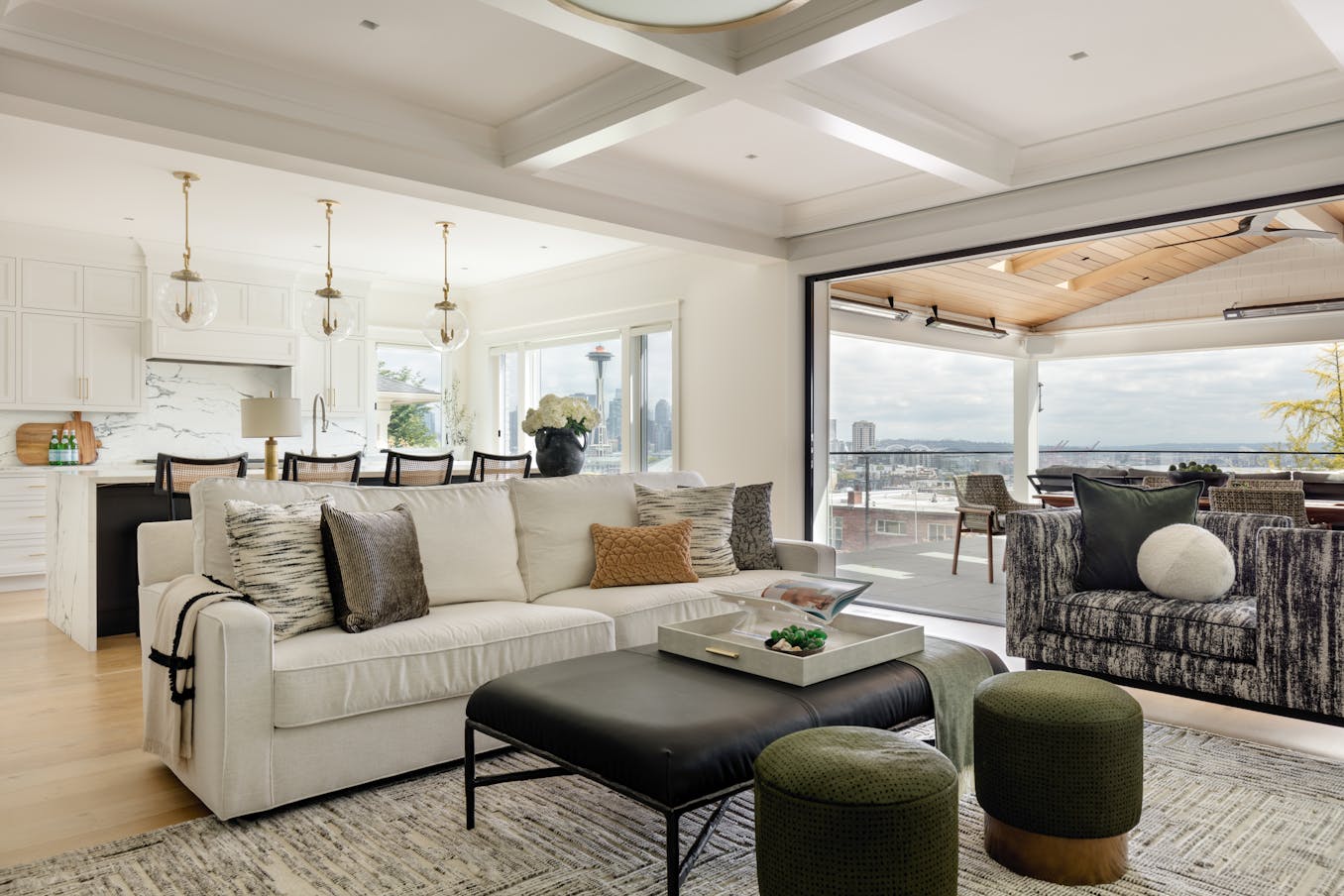 The 16-foot NanaWall system allowed for views and indoor/outdoor functionality to a large outdoor deck and view. NanaWall accomplished all goals of this homeowner to bring the inside/outside experience to life.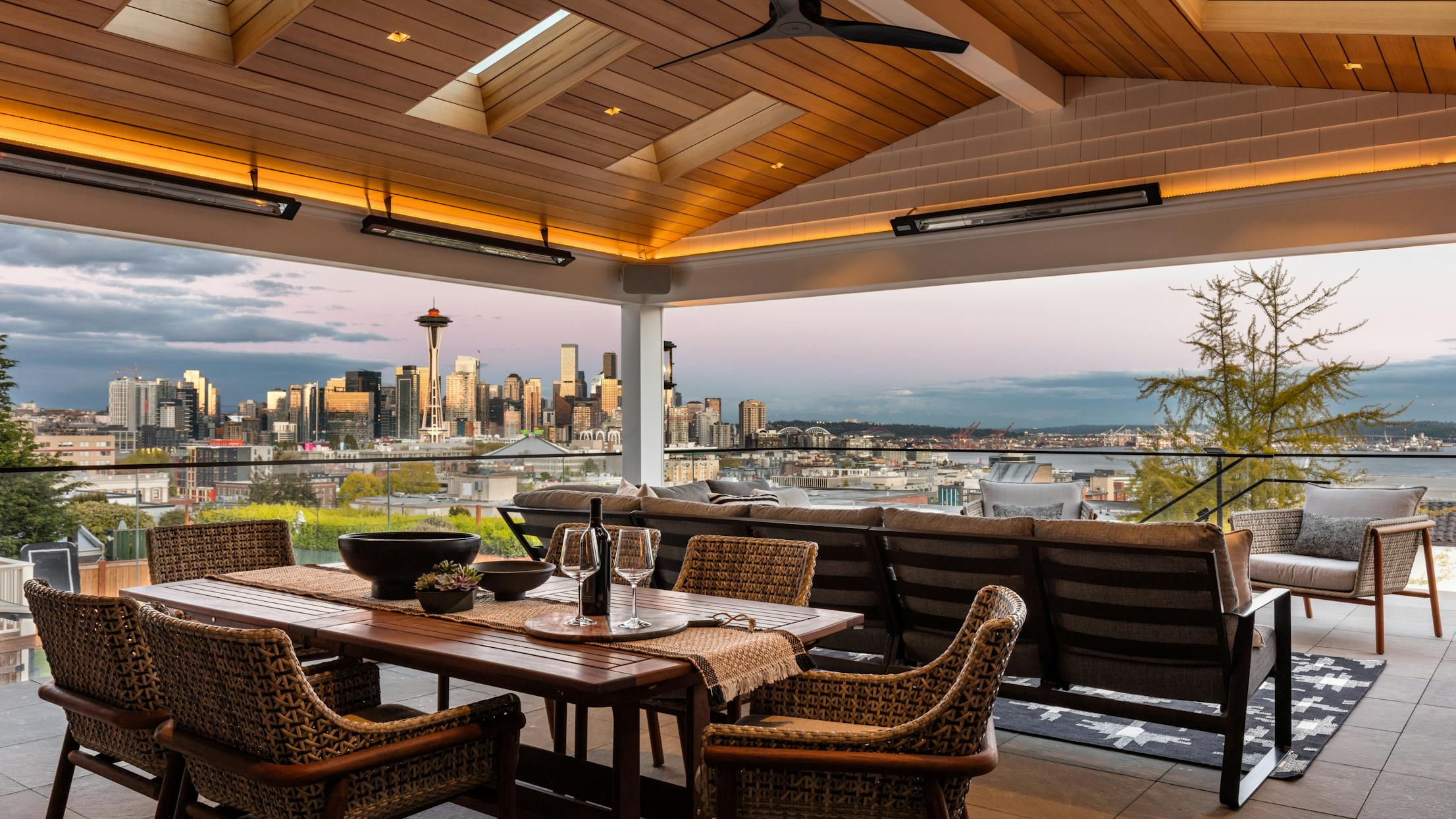 What our Customers Have to Say
Mulberry Point House
The architect's ambition for this home was not simply to frame the view but to become one with the landscape. The NanaWall system achieved this in one elegant and dramatic gesture.
Palm Island Residence
The modern architecture of this Palm Island residence is complemented by the clean lined, NanaWall SL73 Aluminum Framed Thermally Broken Hurricane Approved Folding System which is used within four openings on the façade.
"Using the NanaWall operable glass walls presented an opening to bring in the pool deck and an exterior view without any obstructions. I am very satisfied with the outcome."
— Paul Louis Haberman, President, HKi Architects, Architect