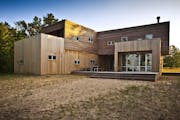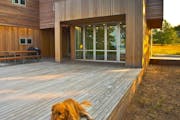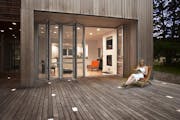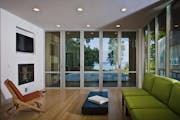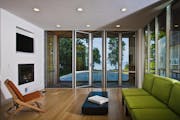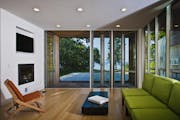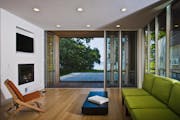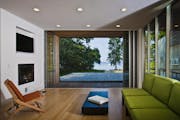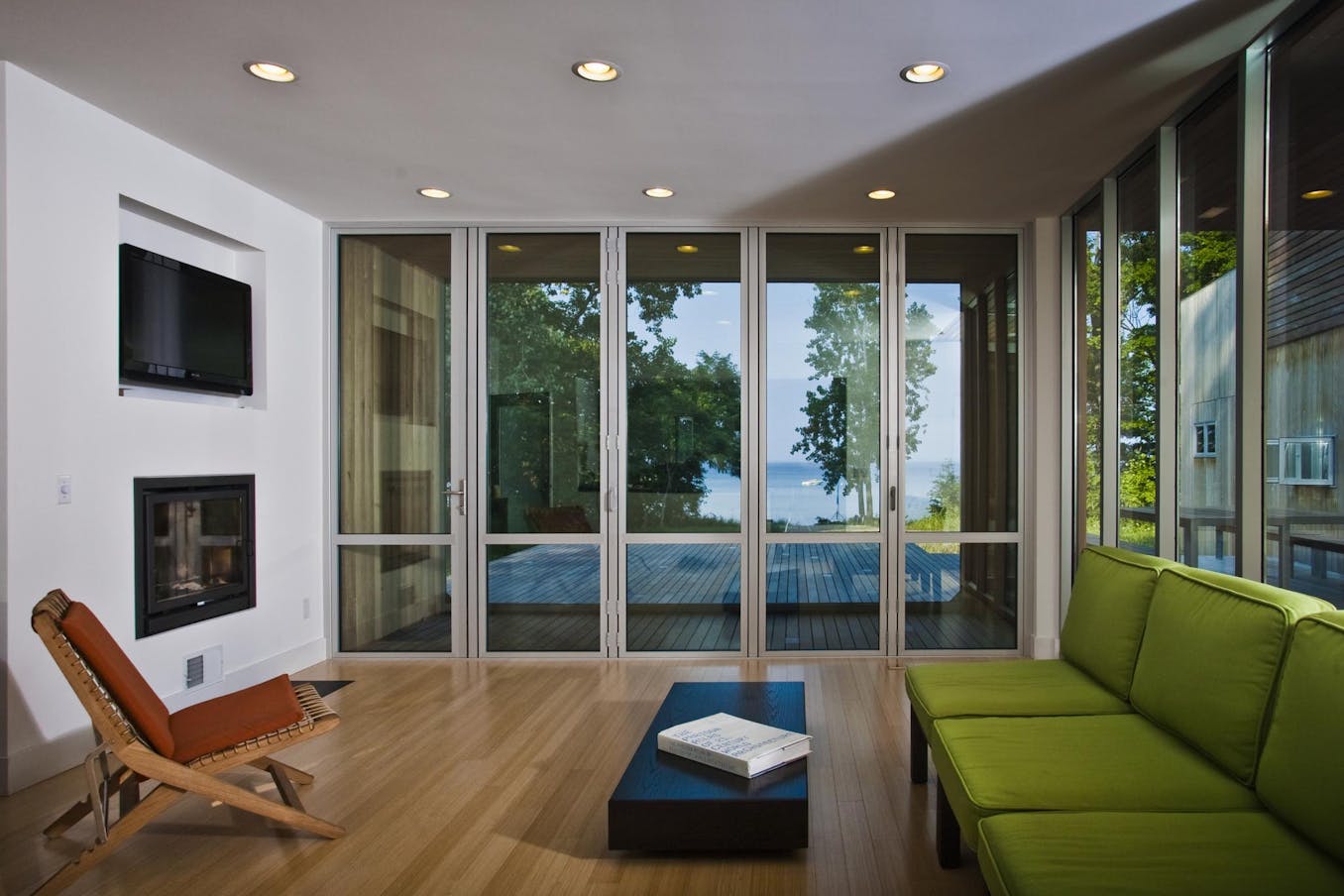 Solidifying The Building Envelope
The building envelope is the first layer of an energy-efficient home. When heat escapes in places it shouldn't, a house can't retain heat forcing occupants to run the heater and waste energy. The architects chose a vertical cedar façade to insulate the Omena House because the cedar material simultaneously protects the home from excessive heat gain.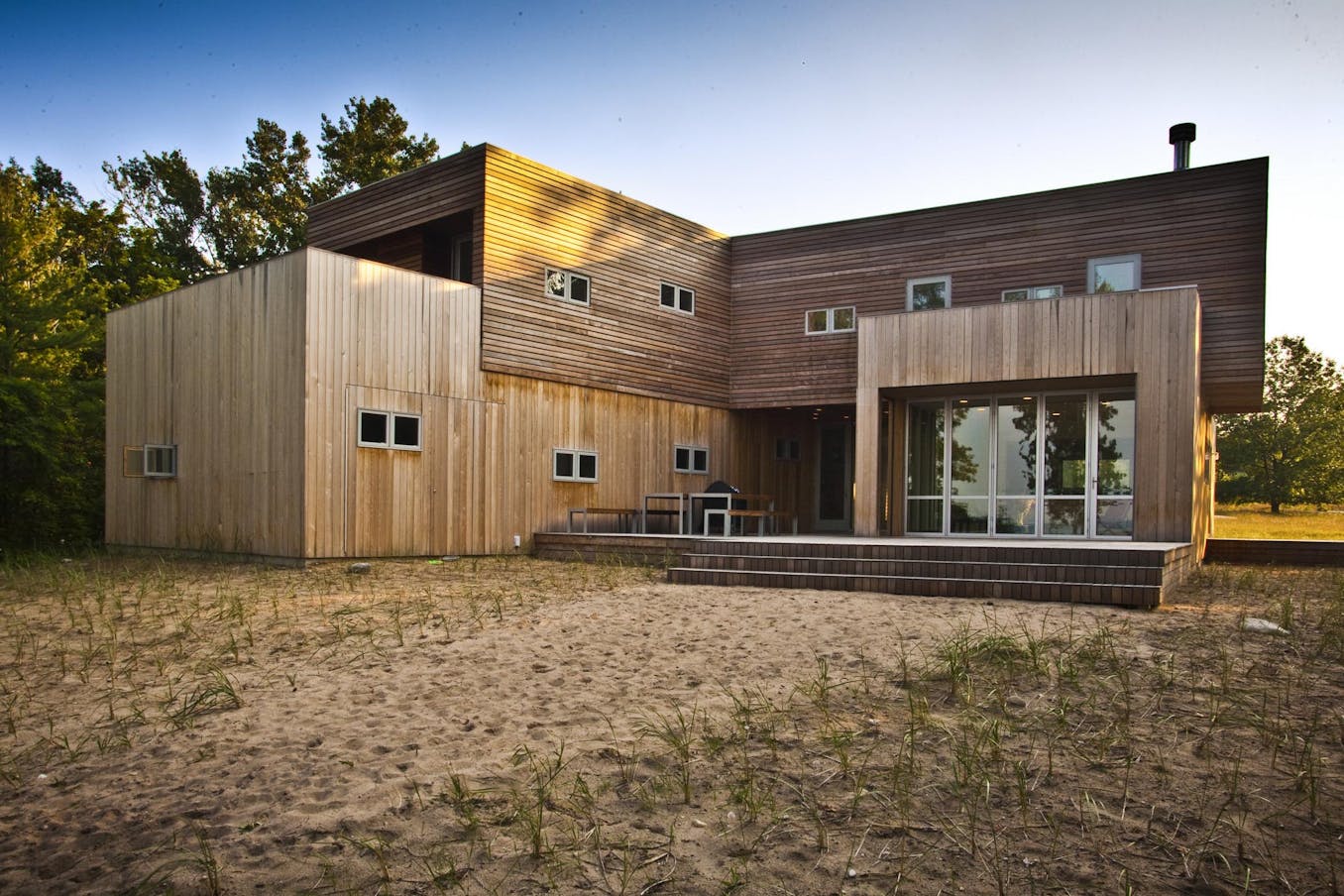 Lessons in Passive Design Building
There is much wasted energy and money on home temperature control, but thoughtful building design can be the solution. Danny Forster & Architecture set out to build a home that uses minimal energy. He decided to use the principles of Passive Design to help the Michigan-based Omena House reach target sustainability goals.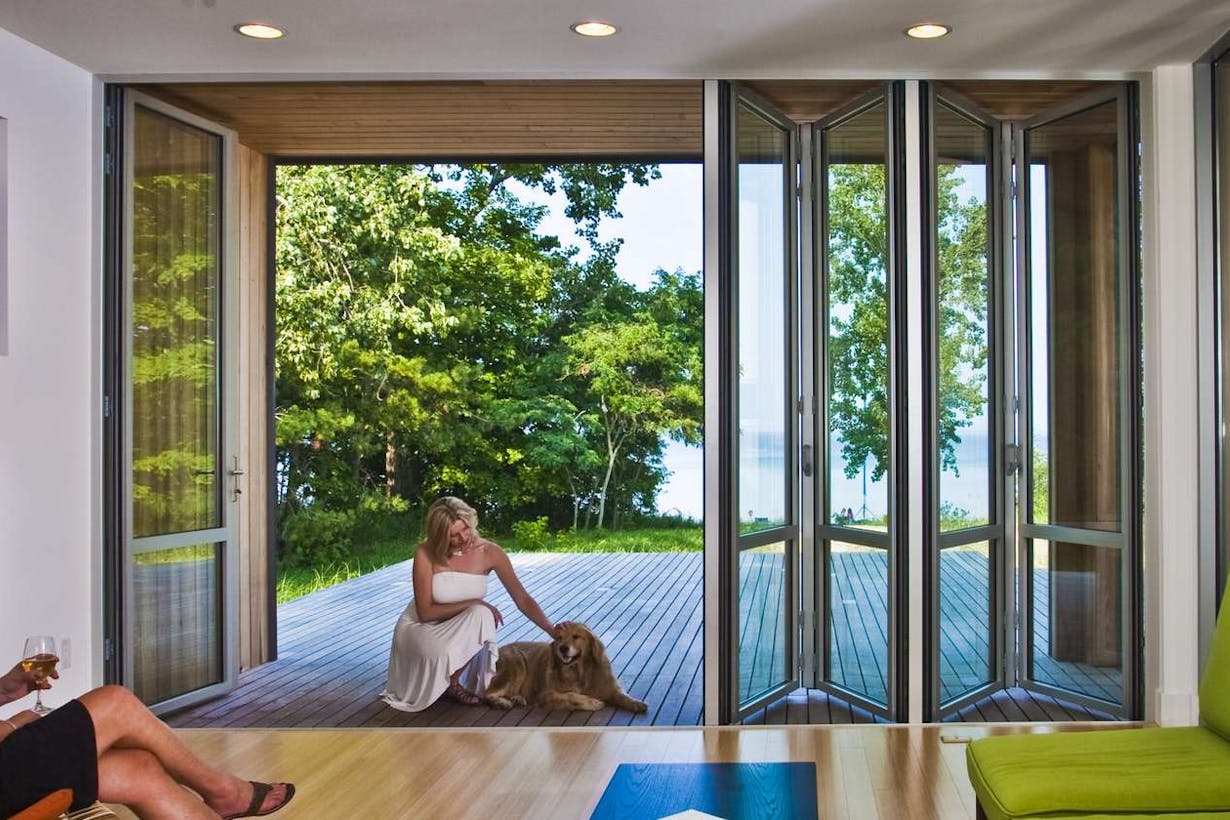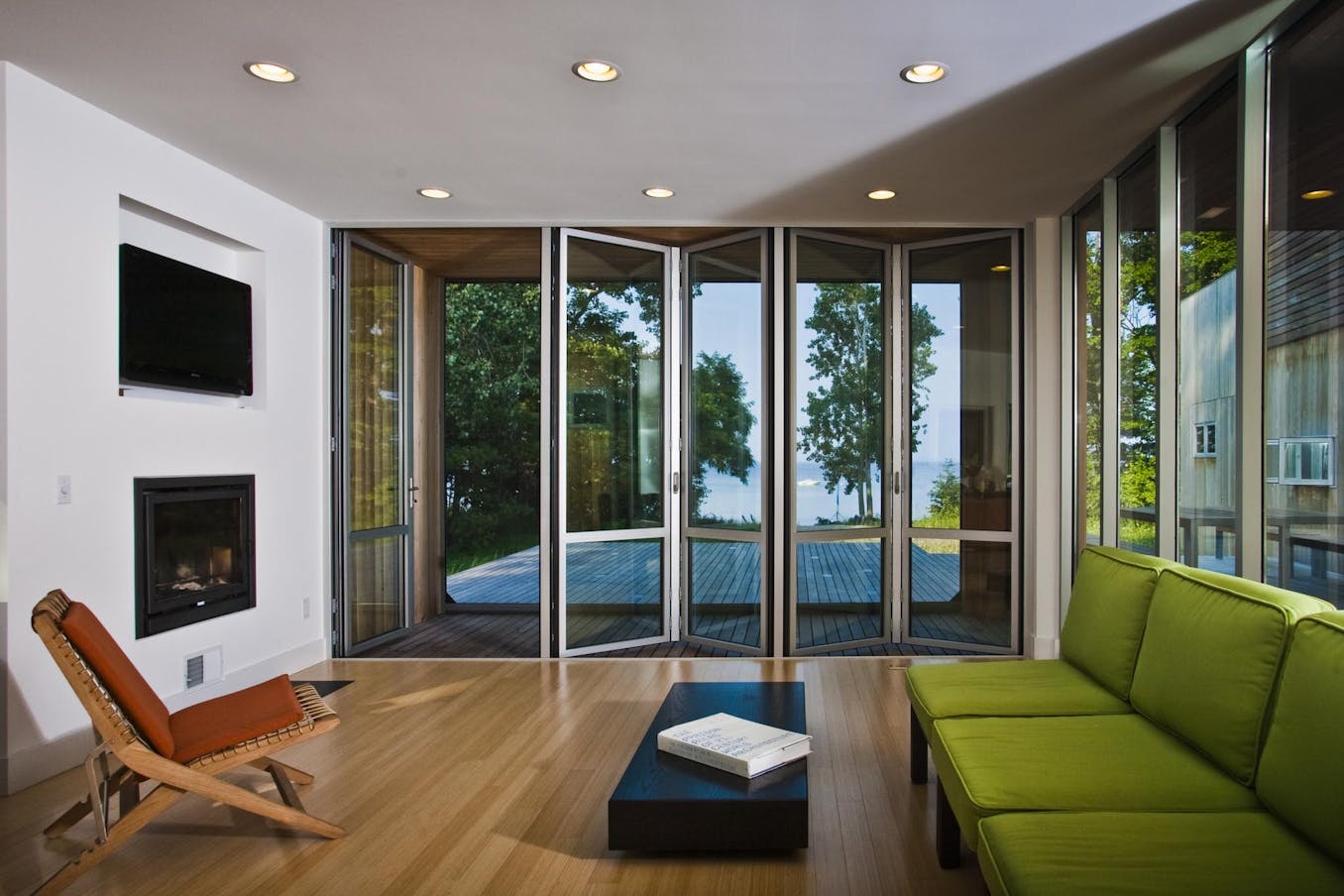 Thermally Efficient Glazing
The architects would need opening windows and glass doors to intake air and bring light into the home, however, glass exterior systems are notorious for leaking heat. They found a solution in the NanaWall SL70 folding glass wall system because of its outstanding thermal performance. The system includes a thermally broken aluminum frame, specialized weather seal gasketing, and, this specific system has, a higher weather performance thermally broken sill.
Danny Forster & Architecture selected double glazed, argon filled, Low-E glass to complete their high thermal performance system. The system reaches U-Values of 0.32 and prevents heat from escaping the building.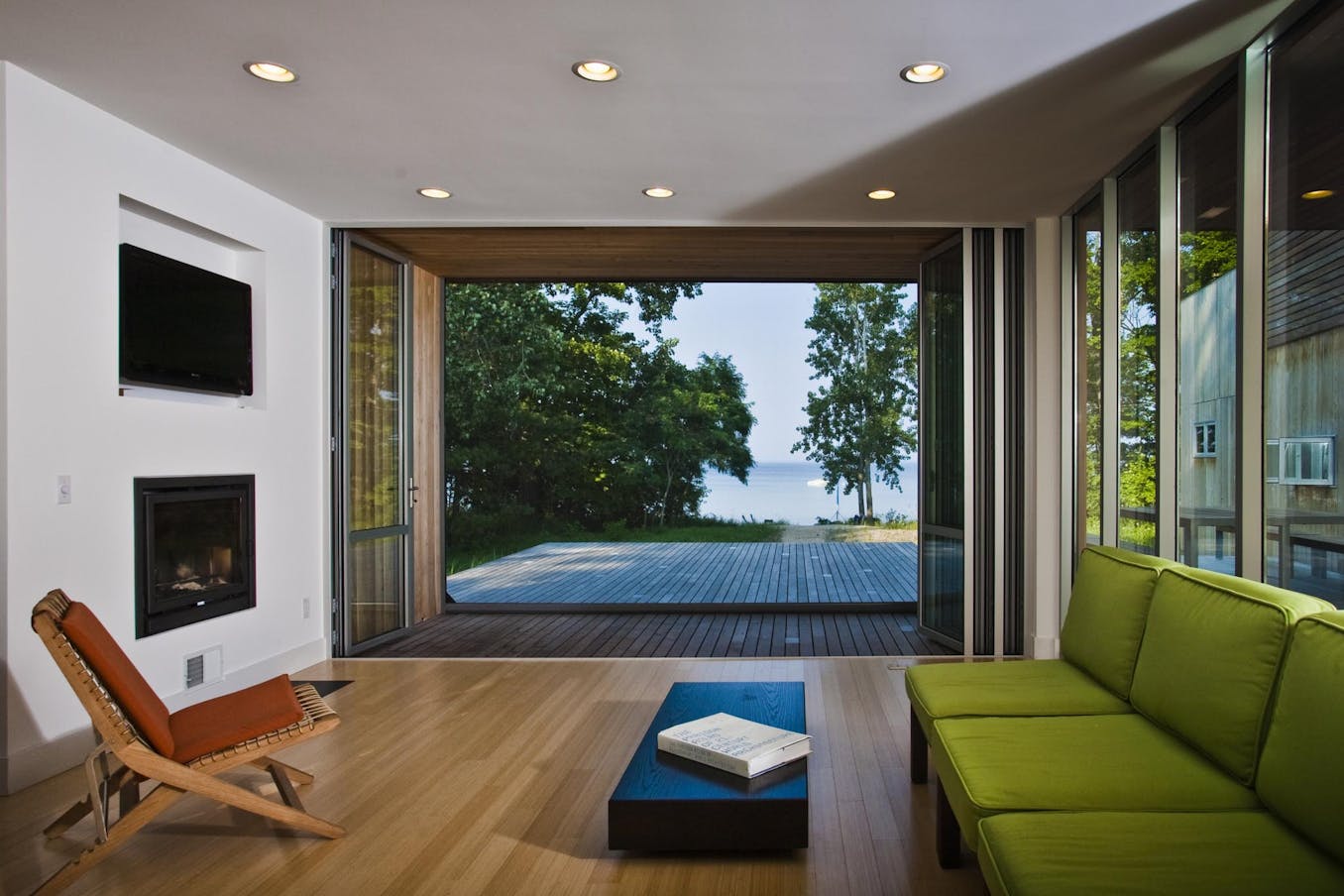 Passive Design Strategies
Given the summer heat of the local climate, passive cooling strategies were a focus. One strategy is cross-ventilation, which cools the house with moving air. The house is oriented such that when the operable NanaWall system opens, it creates a 15-foot wide entry for the lake-generated wind to flood the home. Spread throughout the house are smaller, higher windows where the warmer air exits.
The architects designed shading techniques to block solar heat from raising the home's temperature. Tree shelter provides shade to a portion of the home. Some windows in the house are shaded with overhangs or blinds. Architects specified the NanaWall glass wall system with low Solar Heat Gain Coefficient (SHGC) glazing to prevent the oncoming sunlight from transmitting solar heat inside the house.
Lastly, Danny Forster & Architecture used solar deflection techniques, directing solar heat away from the building. They wrapped 60% of the home in Ipe-clad rain screen and covered the roof in vegetation. The rain screen reflects sun away and roof vegetation absorbs remaining solar heat.
The Results
Danny Forster & Architecture leveraged the NanaWall system to execute many of the Passive Design strategies. In result, the Omena House became the first private residence in the state of Michigan to meet Gold Standard LEED levels.
What our Customers Have to Say