By Liz Snyder, April 1, 2016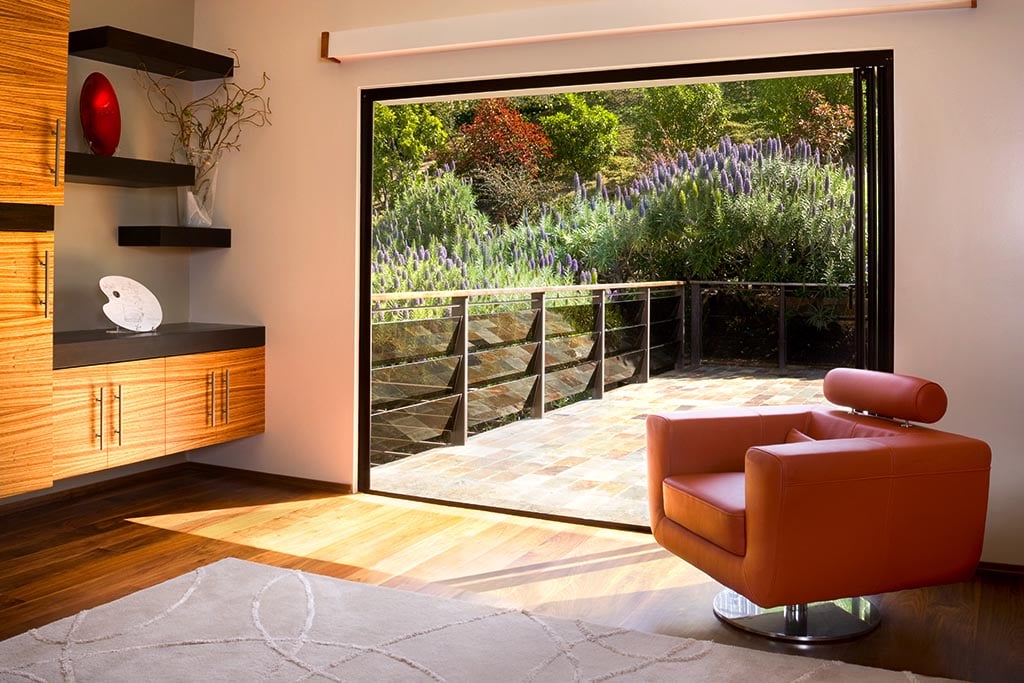 Sliding patio doors have been around for the past fifty years – made popular by the postwar building boom of Mid-century modern and ranch-style track homes known for large sheets of fixed glass and traditional sliders opening up the patios and balconies. However, you don't have to stick with tradition. The latest trends in patio doors include panoramic, uninterrupted panes of glass, which create less of a barrier between inside and outside living spaces. If you are thinking of installing or upgrading patio doors, here are some choices.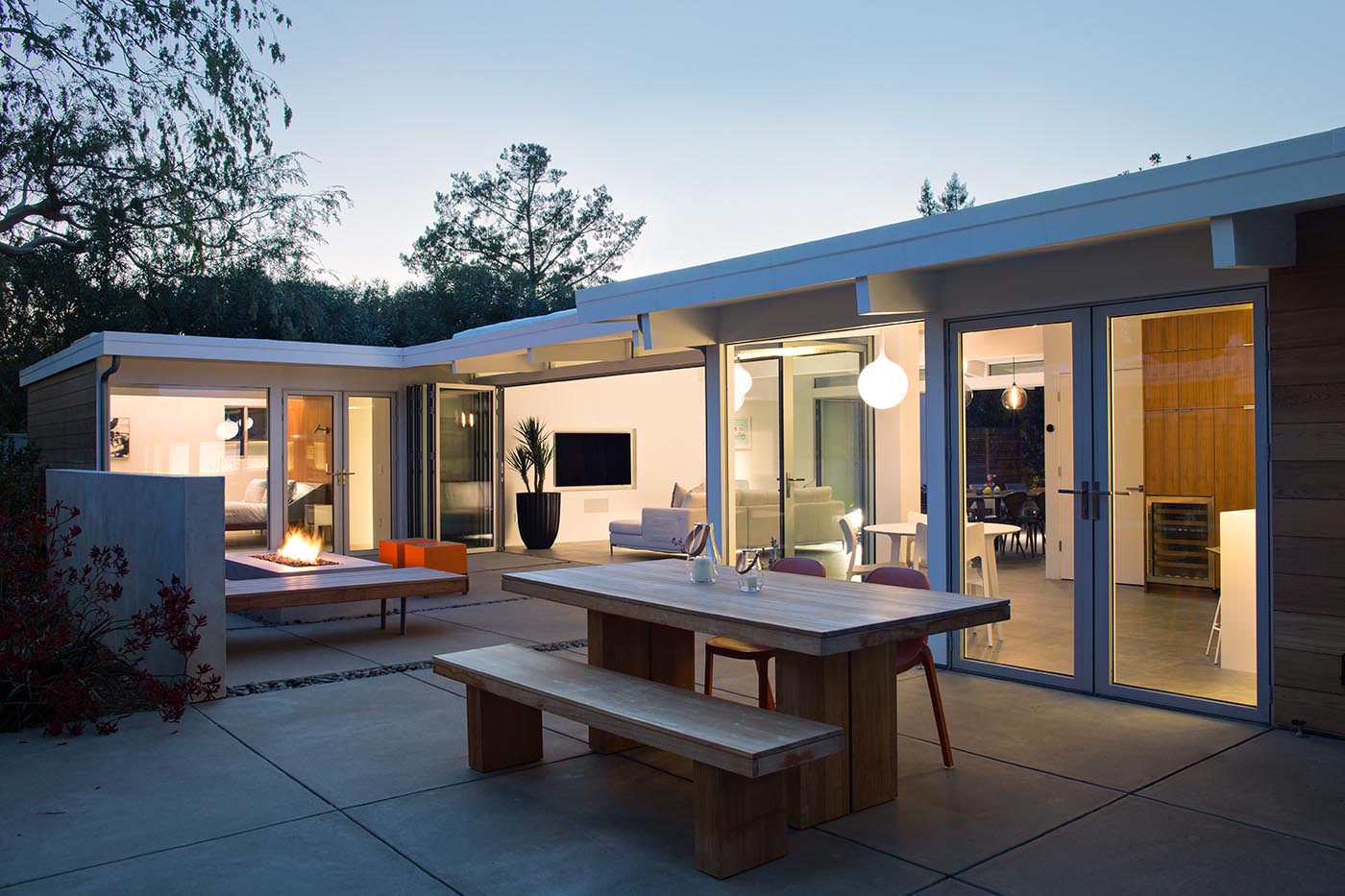 Traditional Sliders
Traditional sliding glass doors give you a contemporary, streamlined look without taking up any living space. Less expensive than French doors, they vary in size from five to ten feet. Securing these doors against intruders is a problem, but there are solutions – using tempered or laminated glass, and installing specially designed security bars or track grips.
French Doors
French doors swing on hinges. Unlike sliding doors, they do take up floor space, and functionality is limited to the center of the opening. They can be designed to "outswing" in which case they will take up space on your patio rather than inside your home. Typically they are no wider than six feet and need special hardware to prevent slamming.
(SwingSlide by NanaWall)
French Sliders
Another option with a more classic look than a traditional slider but available in wider sizes than a regular French door – ten to sixteen feet. French sliders consist of four panels, only the center two of which move. With the two sliding panels closed, the appearance is of adjacent, hinged French doors.
Pivot Doors
A pivot door swings in or out similar to a hinged door, but the weight is distributed closer to the center on the axis from which it swings. It's another choice if you want a wide opening and a more distinctive look. One drawback is that this type of door doesn't accommodate a screen.
Telescoping Doors
A contemporary style with clean lines, also suitable for a wide opening and providing a seamless connection between indoors and outdoors. One disadvantage is that they require a wide, staggered track.
Lift Sliders
Lift sliders provide your home with the appearance of a large, uninterrupted glass wall which can be as high as sixteen feet. They work via an opening that slides or lifts up to completely disappear into a track in a neighboring wall. Lift sliders are often more costly than typical patio doors.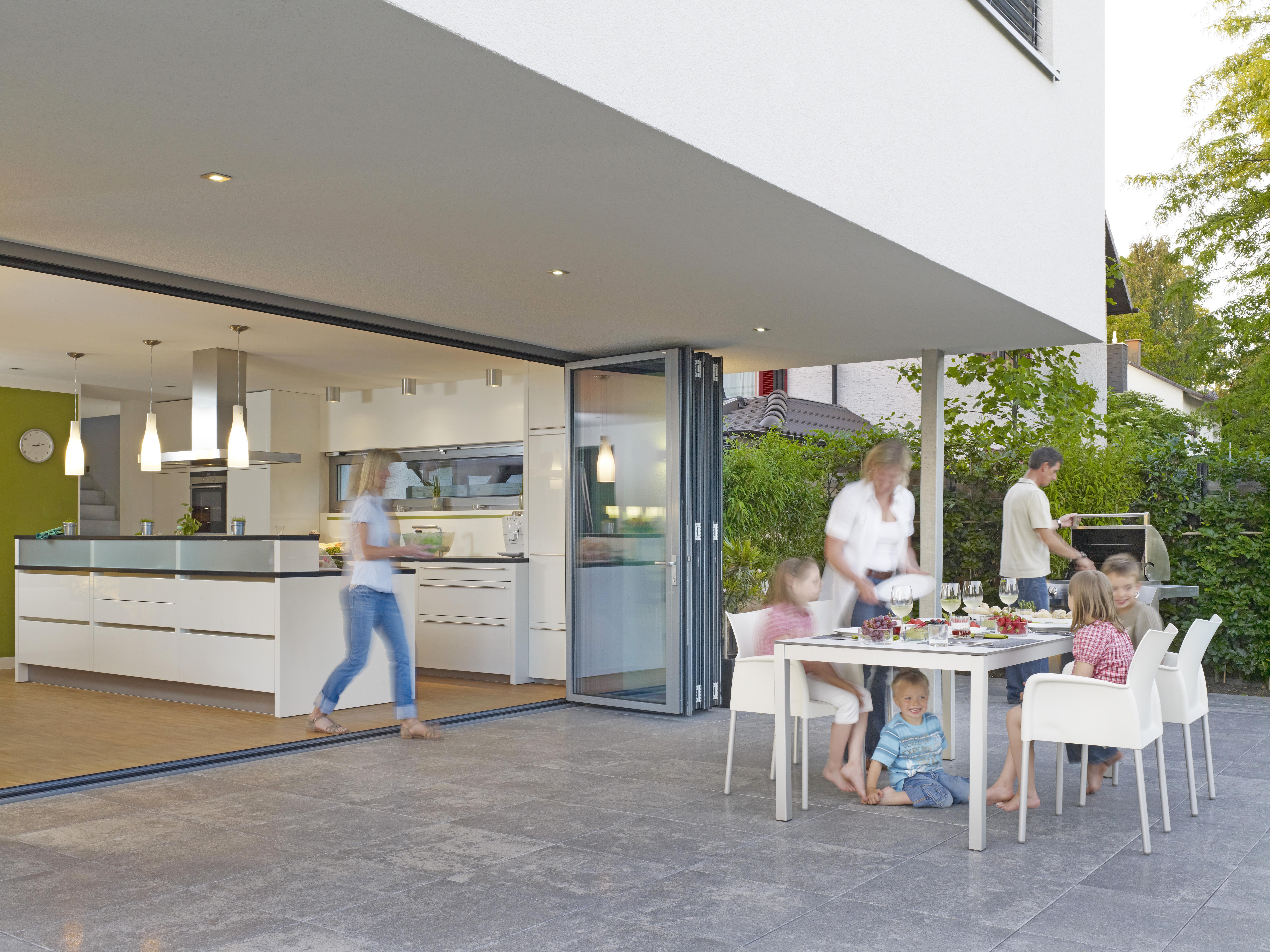 Bi-Folding Glass Walls
These are another way to have a big opening and make your indoor habitat seem more spacious. They are designed to smoothly fold and stack against side walls, so, unlike lift sliders, they don't require tracks or space in an adjacent wall. They can be designed with one panel as a hinged door, so that the entire door does not have to be folded when going in and out. This arrangement also helps to control the quantity of fresh air and natural light you would like to have in your indoor space.
About NanaWall Opening Glass Walls
We offer a variety of single track sliding, folding and frameless systems, and we'd love to give you our best ideas on opening up your home to endless design possibilities. Please contact us for more information.