HSW75
Transparent Aesthetics Limitless Flexibility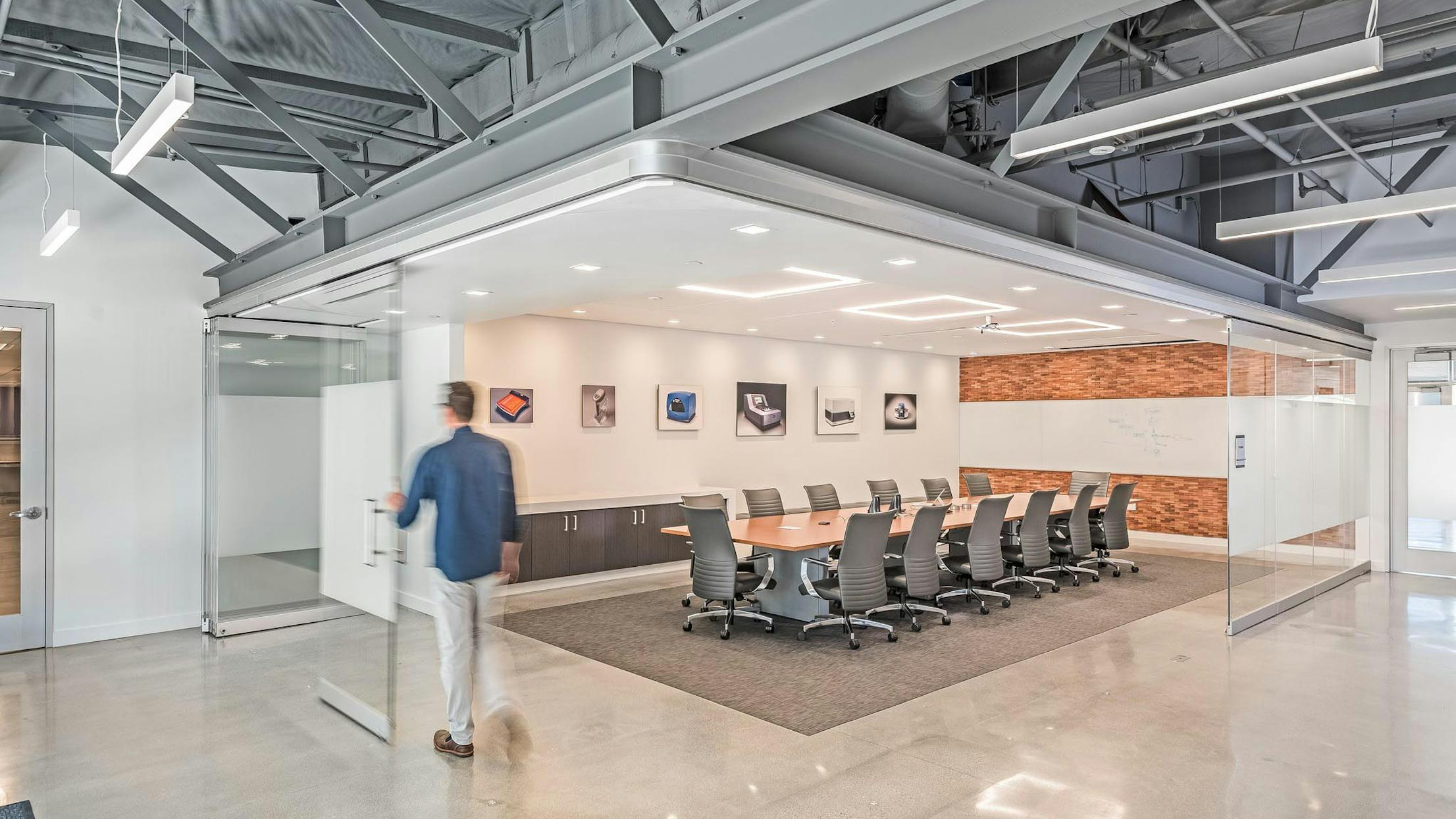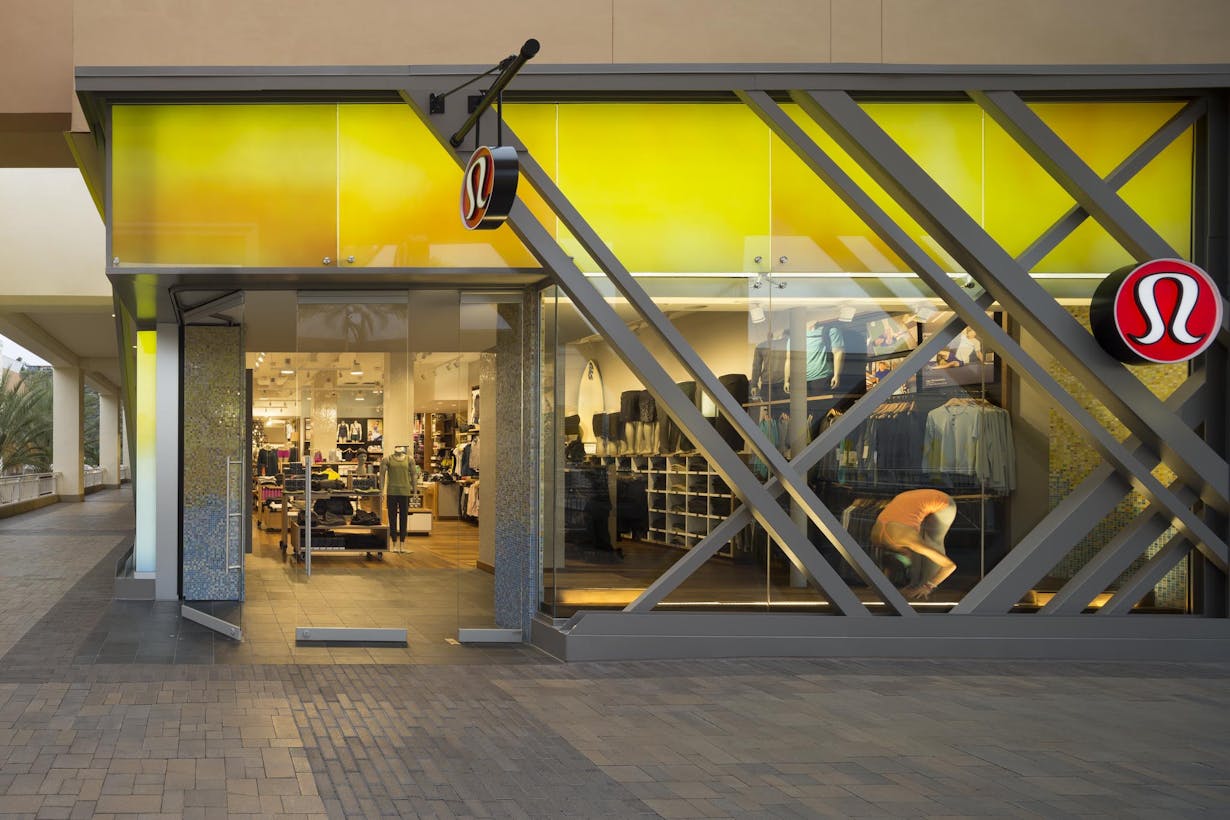 Single Track Offers Total Customization
Create an unlimited span of top-hung panels which are able to easily navigate with single handed operation through multiple angle changes from 90° to 180°. Optimize space management or to solve unique design challenges, stacking options and minimal parking bays can be designed with total customization.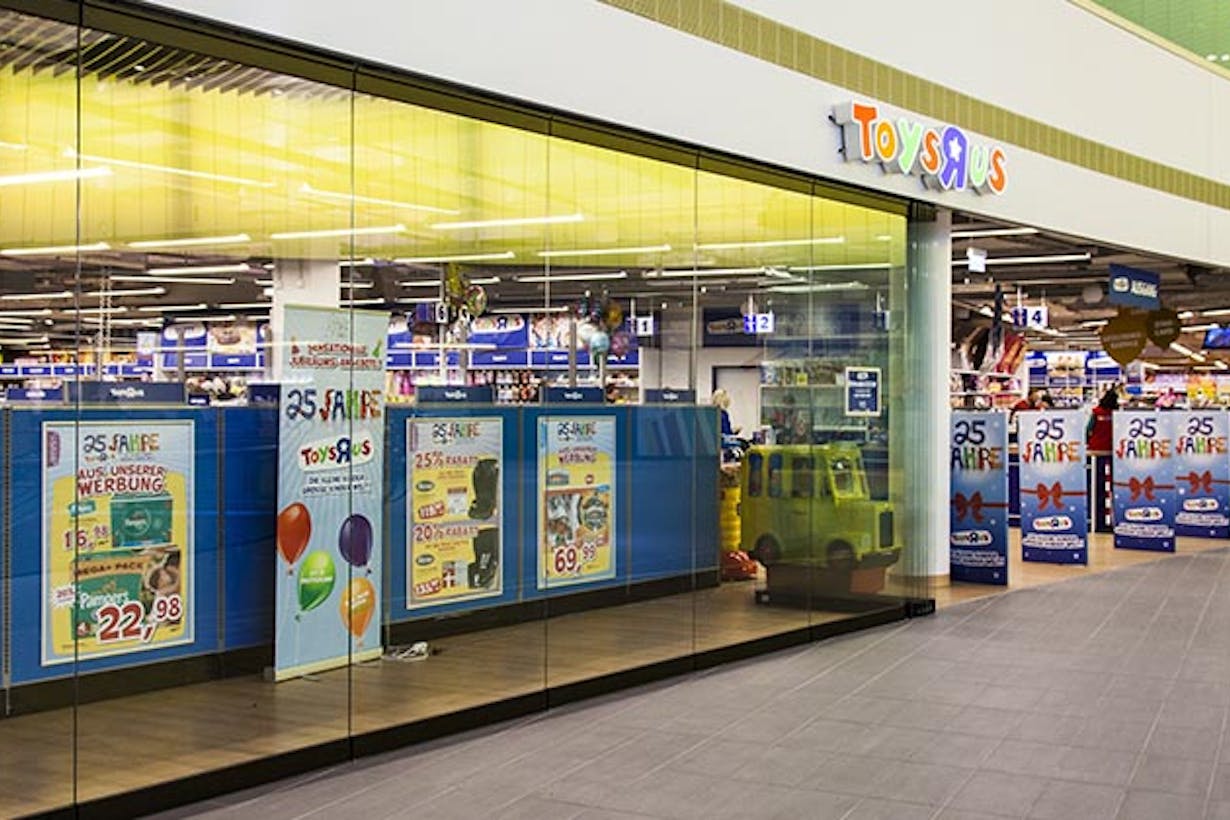 Unlimited Spans, Customizable Stacking
A unique combination of aesthetics, flexibility, and ingenuity make the HSW75 our most advanced frameless glass wall ever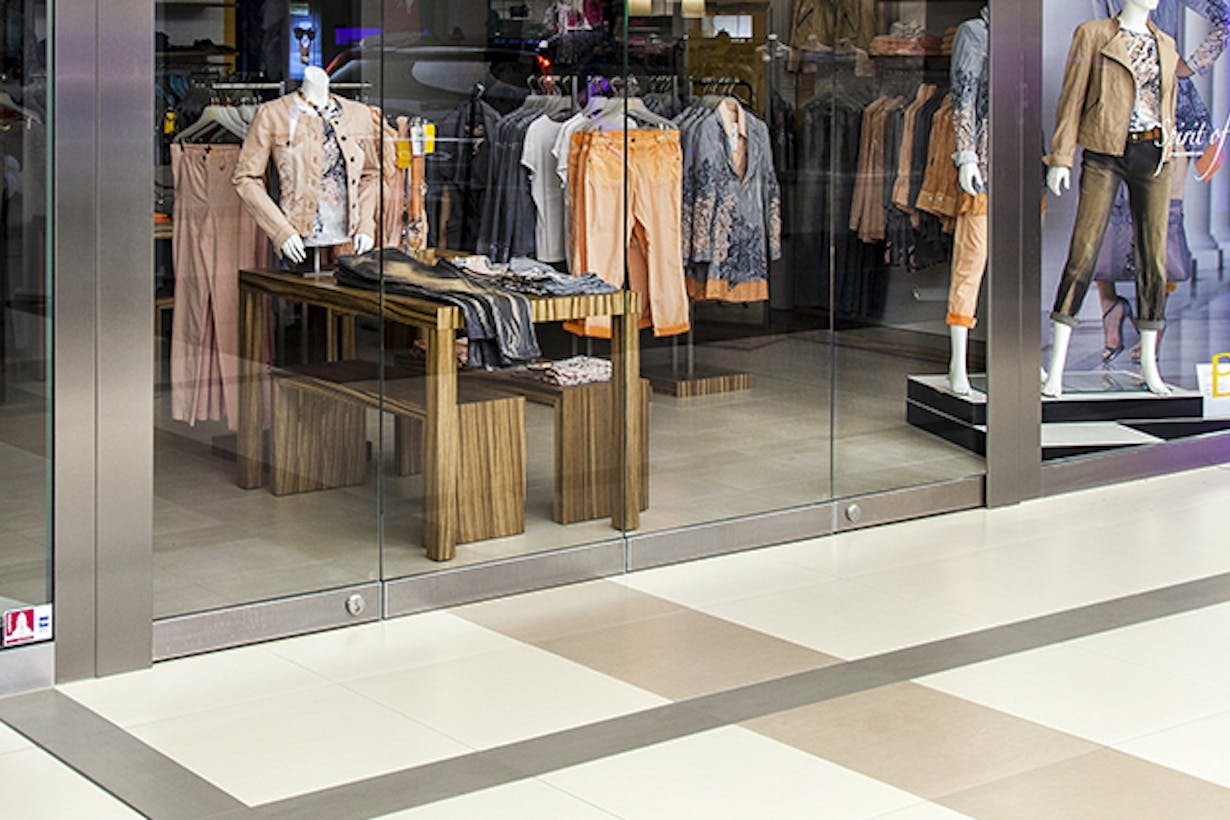 3 15/16" continuous rail for outstanding aesthetics
The HSW75 system comes standard with a 3 15/16" (100 mm) continuous top and bottom horizontal rail –even on single action sliding panels– allowing for a beautiful aesthetic and maximum glass. Customized rail options are available in increments of 3/16" (5 mm) from 5 1/4" (133 mm) to 7 13/16" (198 mm). To meet ADA requirements, two options are offered: a 10" (254 mm) bottom rail or a 4 3/4" (120 mm) chamfer bottom rail.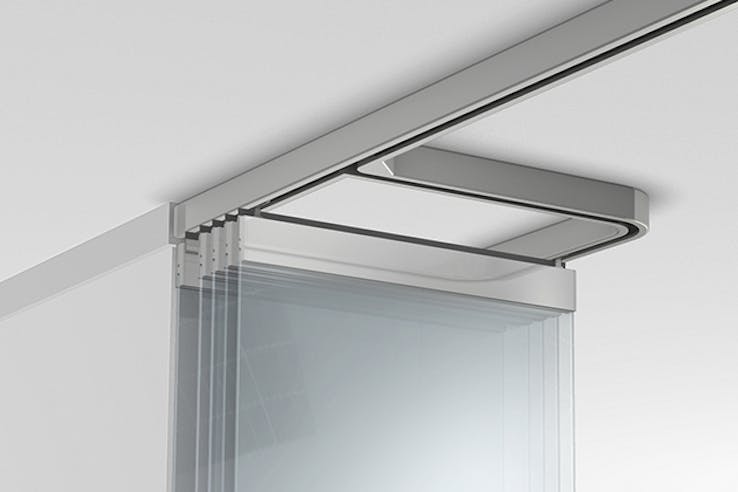 Intelligent Roller For Single Handed Operation
The unique "intelligent" rollers and guide technology ensure for easy, trouble-free, single-hand operation. The rollers are designed using hardened steel ball bearings with glass fiber reinforced polyamide wheels with memory effect and polyamide bumpers for quiet and smooth operation.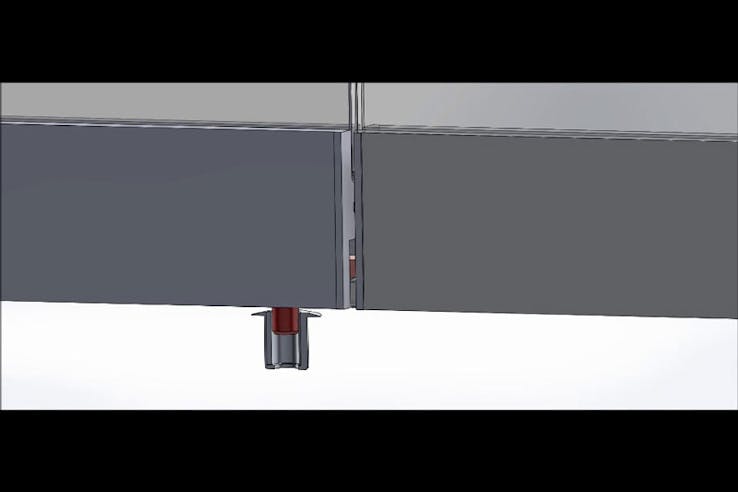 Patented Self-activated Automatic Panel to Panel Interlock
For straight units, the automatic floor bolt is self-activated by simply moving the panels on to one another. Once the first panel is positioned, the following panel activates the wheel and ramp assembly to automatically release the floor bolt effectively locking the panel into place without the need to lock it manually. No kneeling is required.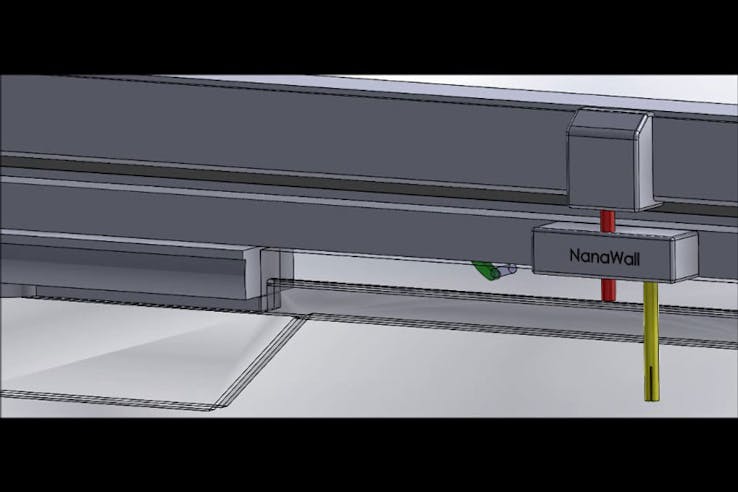 Patented Release System Converting Single/double Action Sliding Panels to Pivot and Vice Versa
The HSW75 has a patented release system which combines the fixing and locking mechanism for single/double action sliding doors. This patent improves the handling of turning the single/double action door into a sliding panel in a 2-step rather than a 3-step process.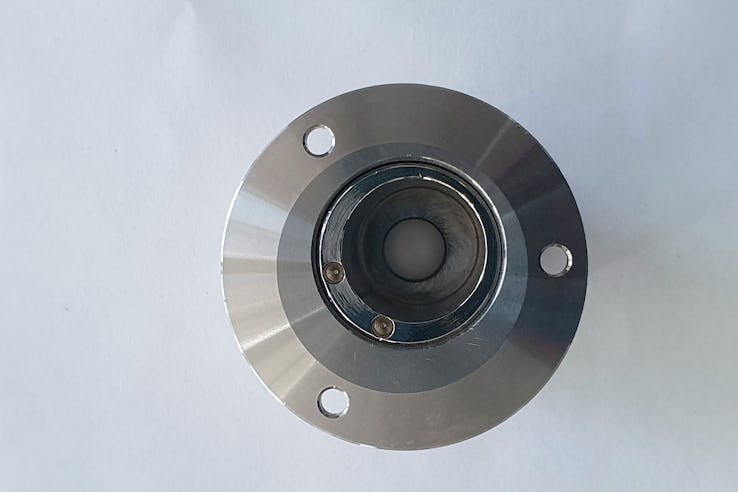 Adjustable Floor Sockets
Standard to the HSW75 are eccentric floor sockets. The built-in adjustability helps to deal with tolerances and building settlements.
Ease of Operation
NanaWall systems offer single-handed operation and move smoothly with little effort
Flexible Configurations
Design with no limits – our glass walls can be tailored to your imagination.
Interior Ready
Sill options designed specifically for interior applications.
Sustainable Design
NanaWall products contribute to multiple LEED rating systems and potentially several credit categories.
Continued Long-Term Satisfactory Operation
Smooth sliding and folding operations are assured even when dirt or debris might collect in the bottom track. State-of the-art hardware is used with patented, sealed, ball bearing running carriages. Compensation and adjustment features provide long-term ease of operation.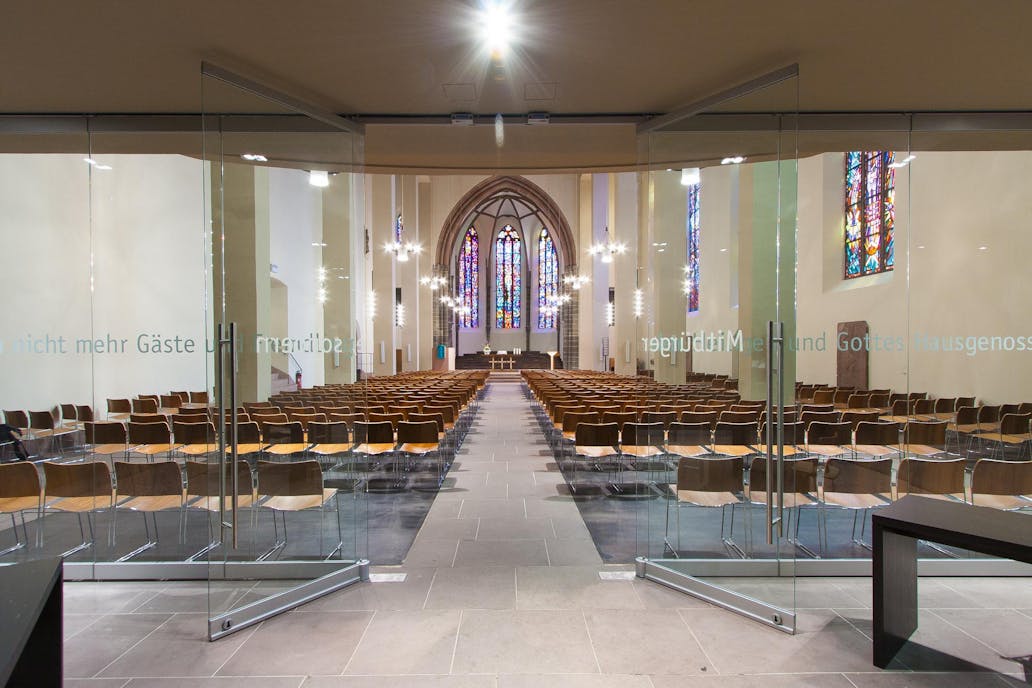 What Our Customers Have to Say
SK&A Office
This office leveraged existing elevator lobby space to create a flexible, versatile public-facing conference room using a frameless opening glass wall.
Dairy Farmers of America
By designing the conference room with PrivaSEE, this office achieved a space with a high degree of acoustic privacy, while maintaining a sense of openness.
"The nicest meeting room we have in this building is the [PrivaSEE] boardroom."
— Architect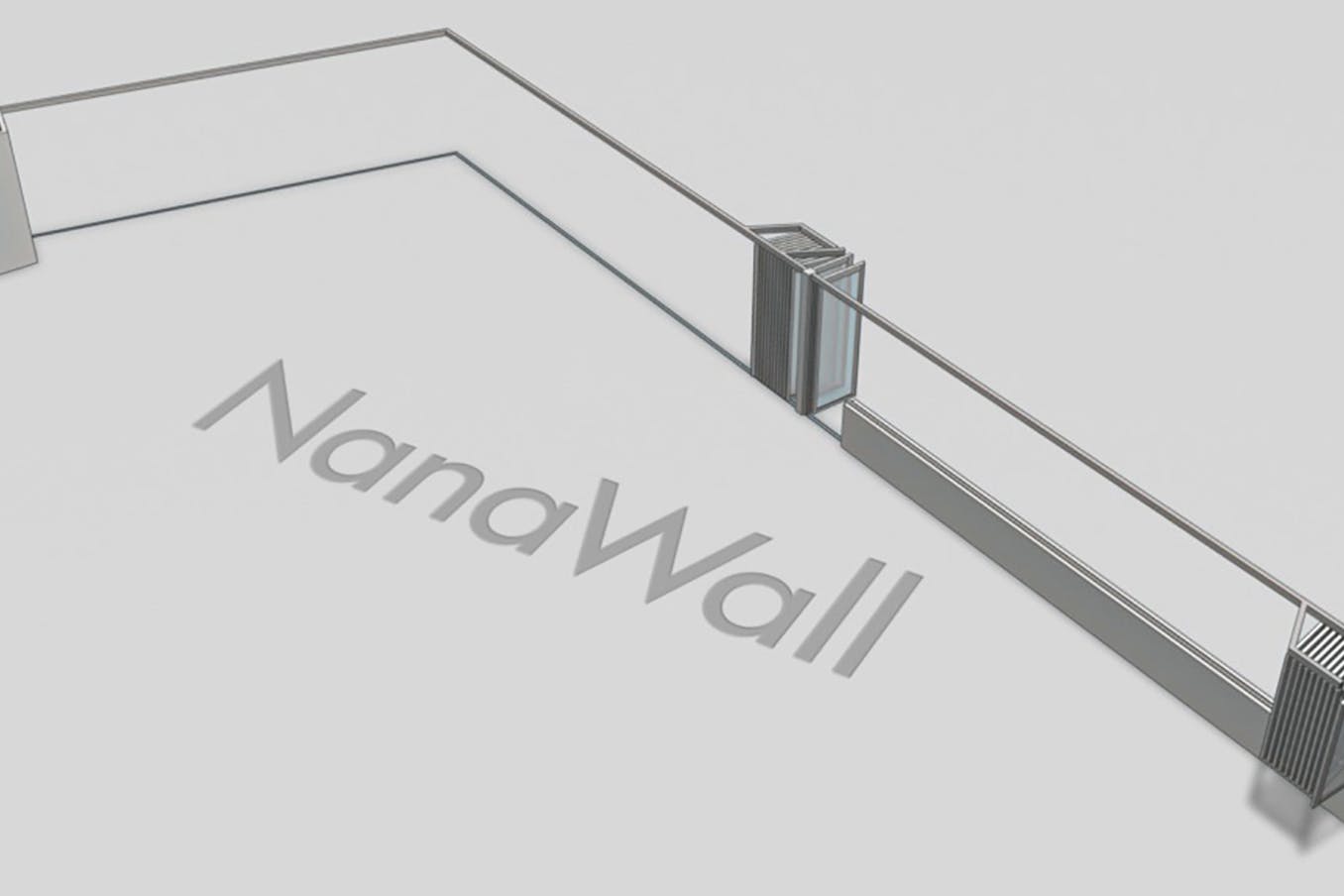 https://www.nanawall.com/glass-walls/sliding/hsw75#jsayl7gqbm
Share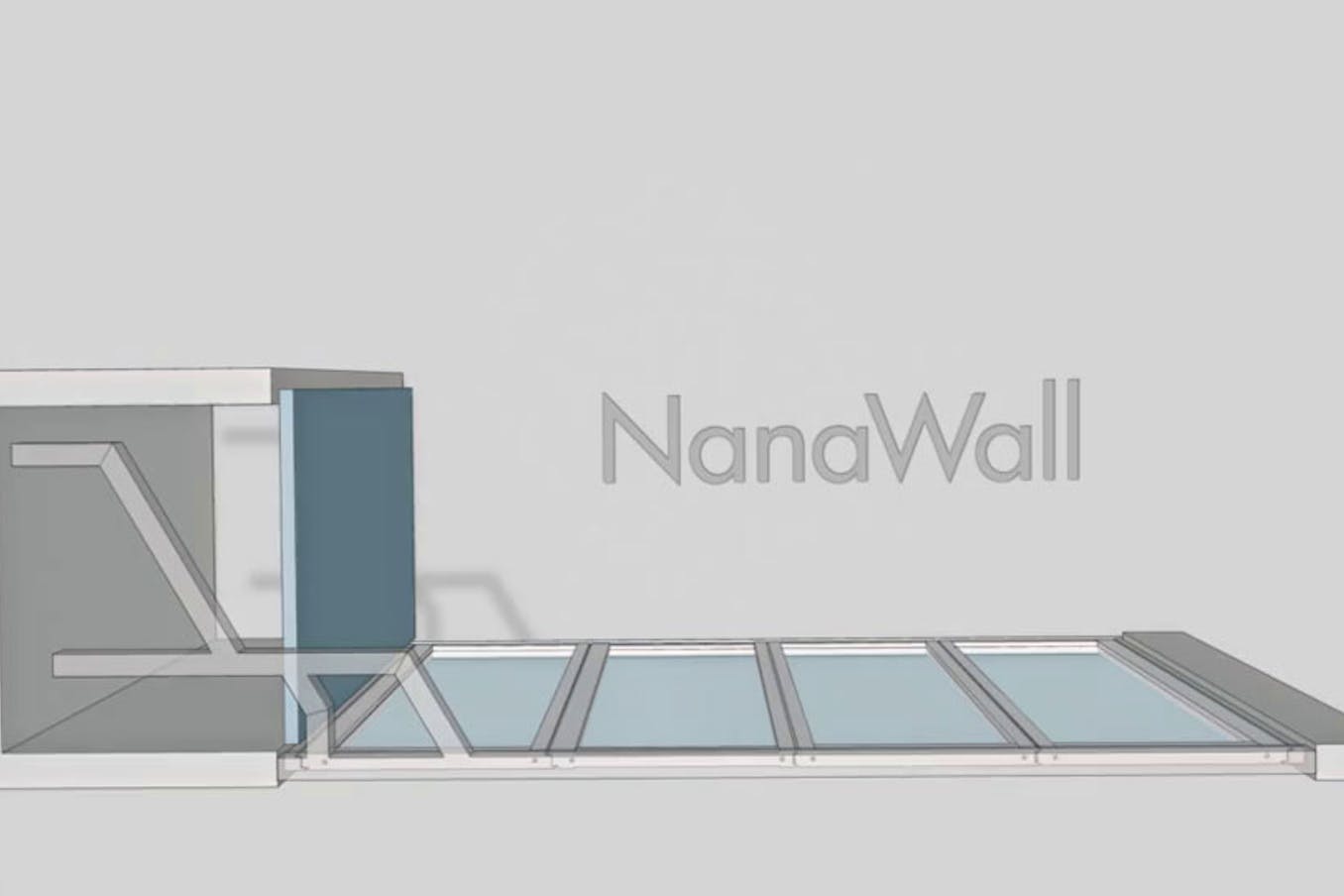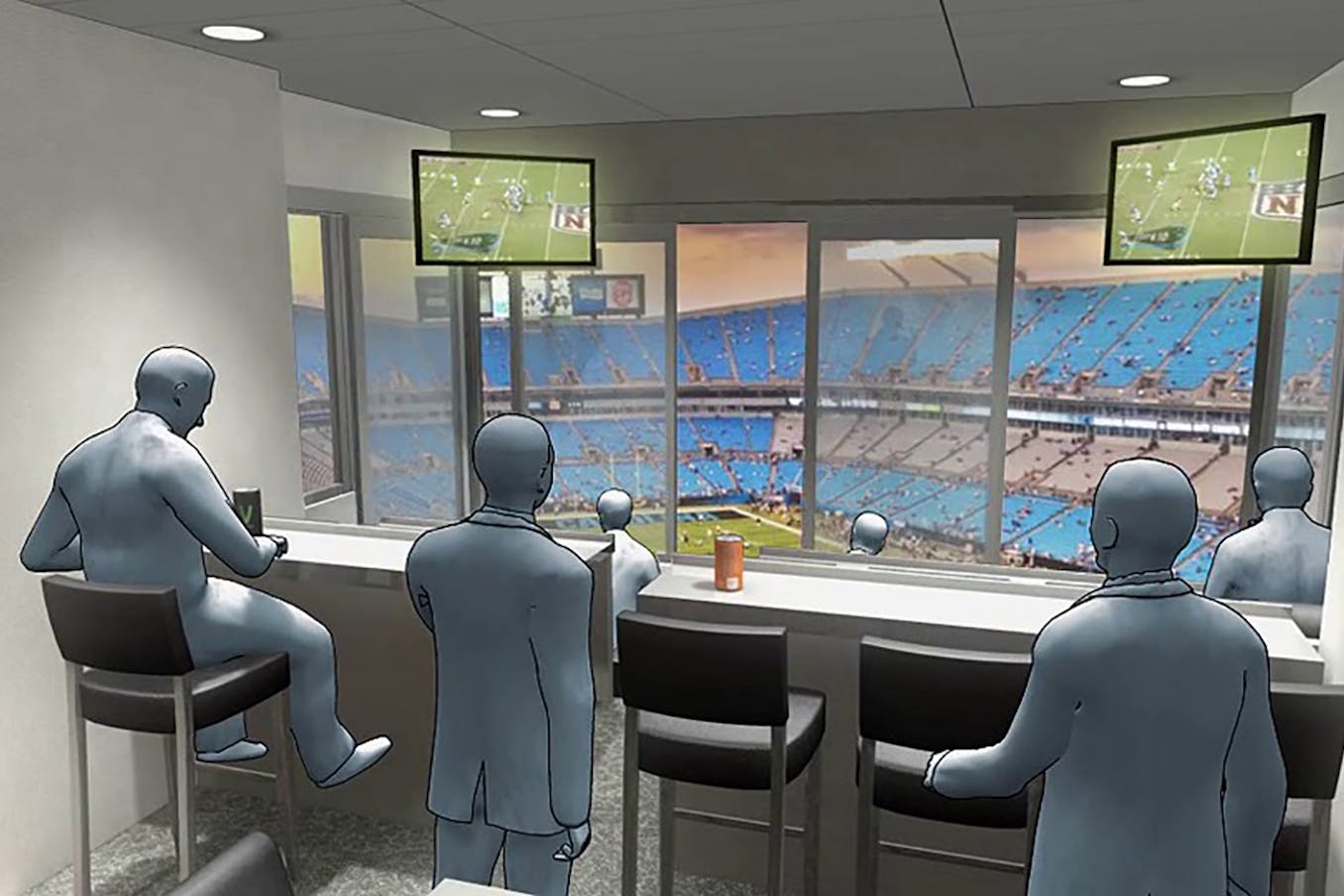 Can't find something or need a custom configuration?
We consider ourselves your partners from day one. Connect immediately with a NanaWall expert to answer your questions and explore how we can support your project.
(866) 210-4285
Monday - Friday: 7 AM - 5 PM PST
Connect With Us