Design Inspiration: Serene Homes in Every Design Style
By NanaWall Systems, April 22, 2020
From traditional to contemporary, these serene homes provide the finest environment for relaxation and de-stress. Find design inspiration in these bright, airy, and tranquil environments for your next renovation project, or perhaps for now, a vision board. New approaches in design that embrace a seamless transition to the outdoors have been proven to improve mood and overall health. Transform your home into a sanctuary and achieve maximum comfort with soothing spaces aimed at enhancing the at-home experience.
Farmhouse Modern Havens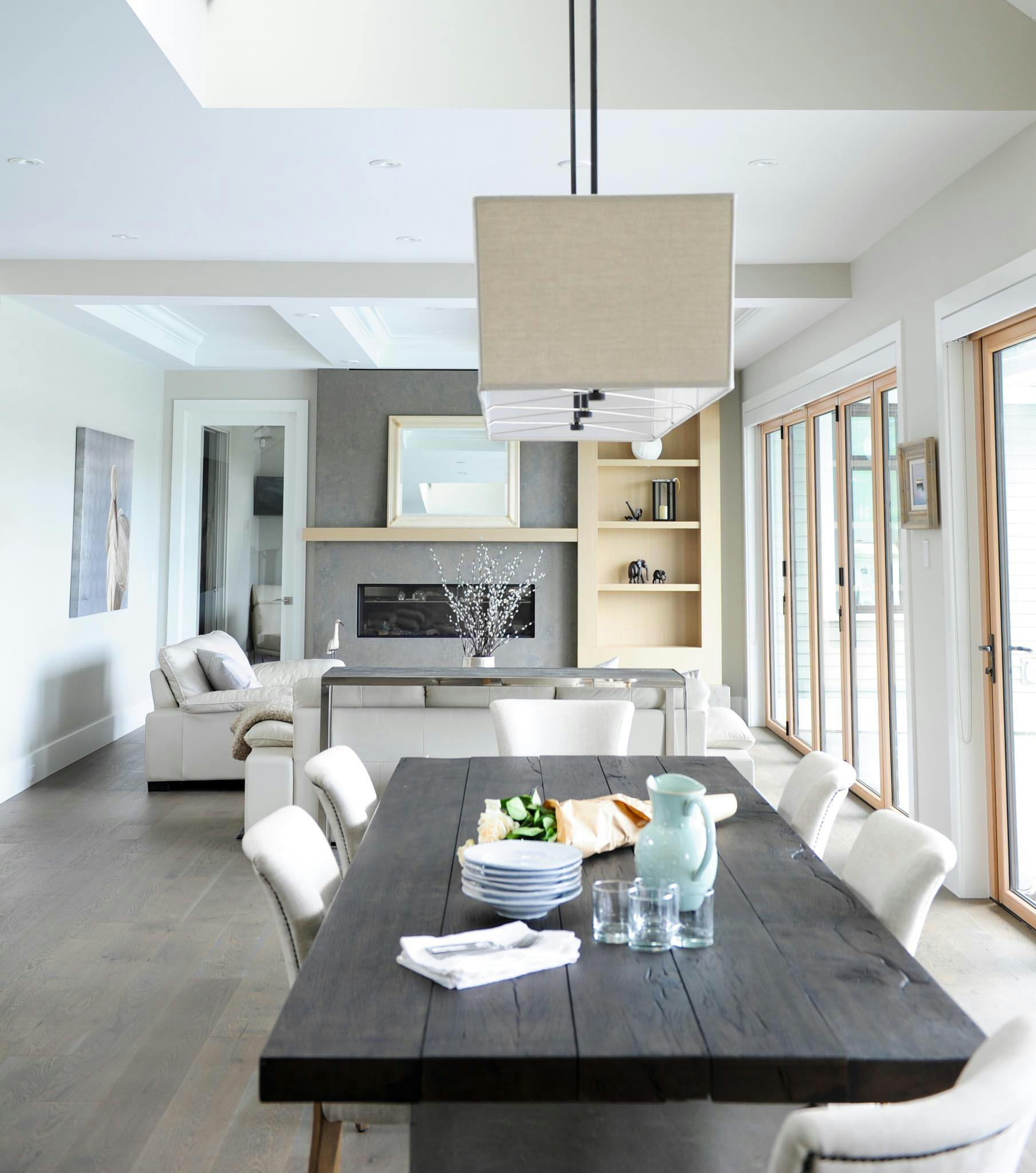 This inviting British Columbia home boasts an open concept floor plan softened by natural accents. Earthy tones envelop the walls and furniture while wooden accents enhance the farmhouse appeal—from the dining table to the NanaWall WA67 folding glass wallfeaturing the warmth and beauty of wood with a durable powder coat on the exterior for less maintenance.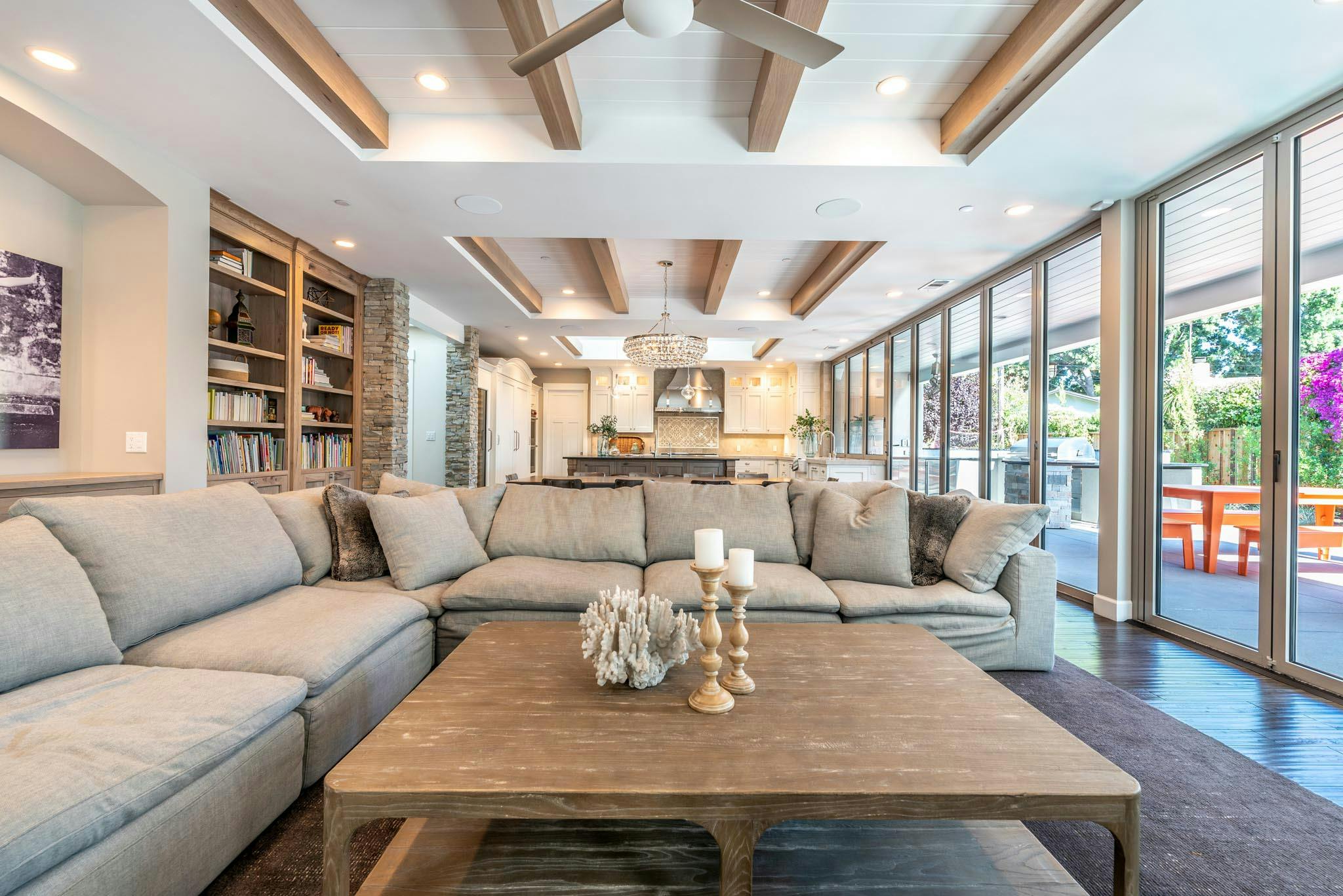 Designed to encourage engagement with the outdoors, this California homes boasts an open concept living area enhanced by the massive wall opening leading to the backyard. Two SL60 systems form a 12-panel opening that filters natural light when closed and facilitates an indoor/outdoor experience when open. A Kitchen Transition configuration creates an indoor/outdoor kitchen maximizing the space available.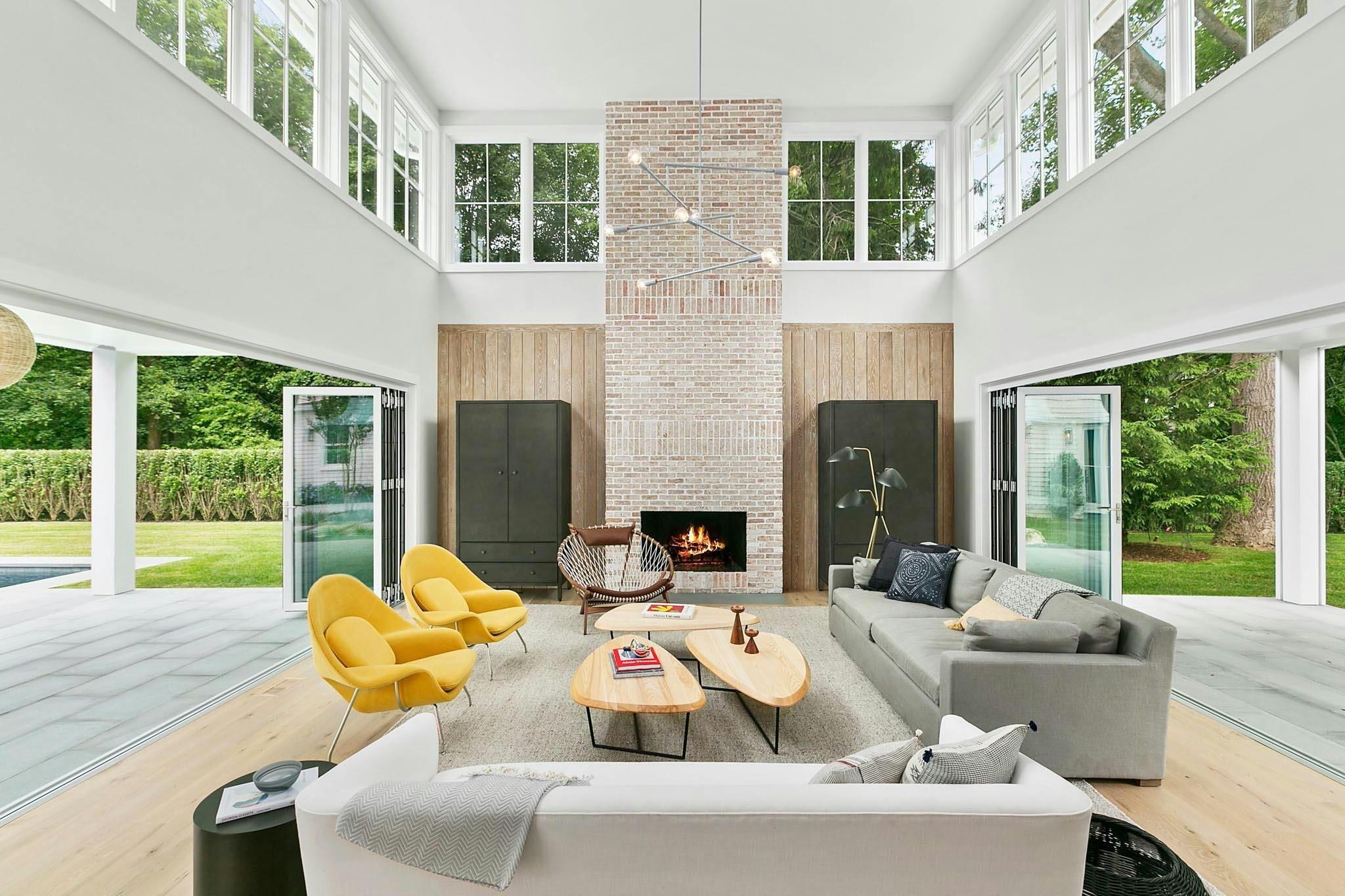 This Farmhouse modern East Hampton home takes design inspiration from contemporary styles within its open concept lounge area. Walls completely vanish with the help of two wood clad NanaWall WA67 folding glass systems—taking indoor/outdoor living to the next level with biophilic design.
Design Inspiration in Traditional Dwellings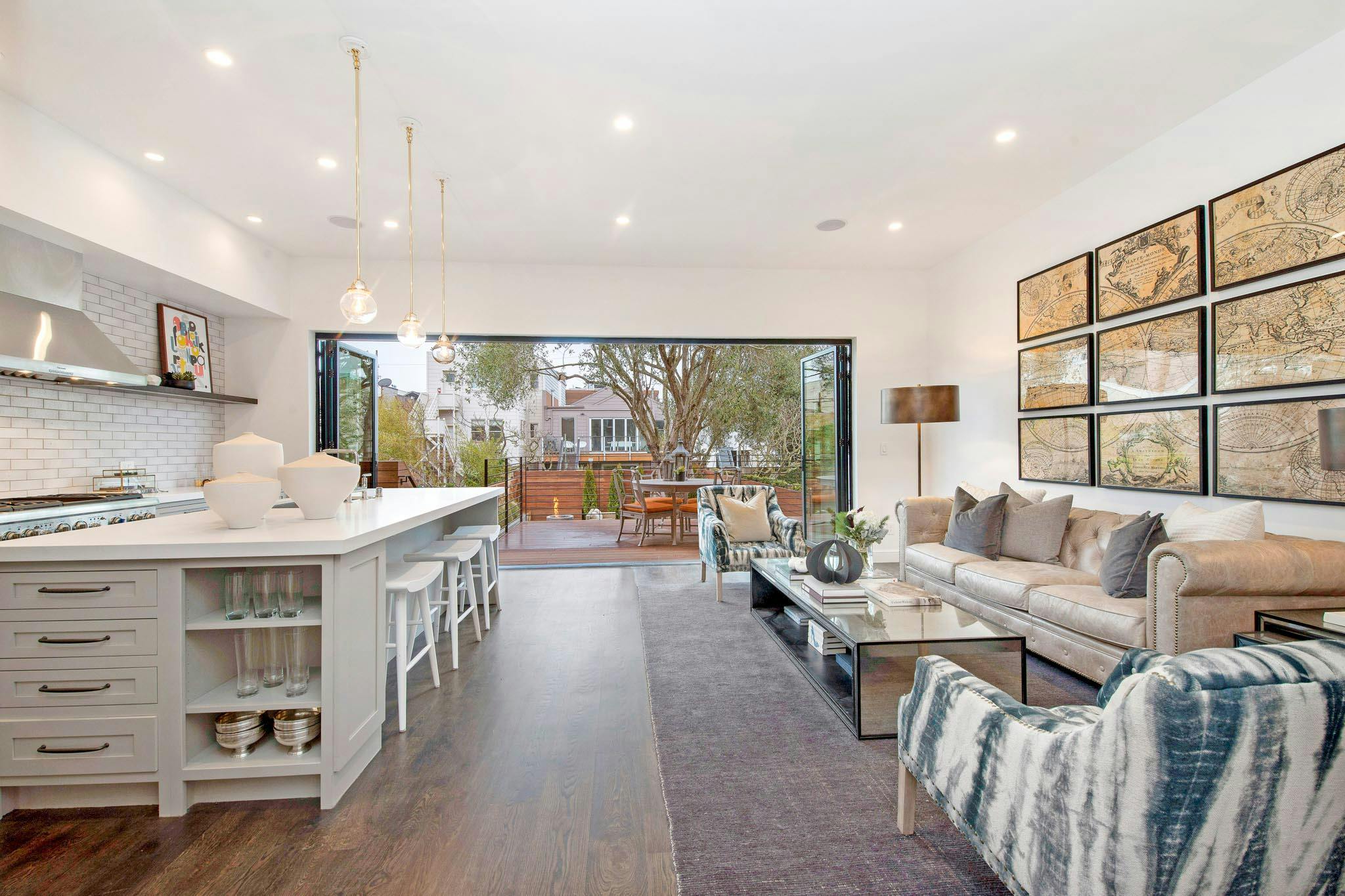 Blending traditional with a clean-lined aesthetic, this Victorian home in San Francisco features an open concept living area that invites the outdoors in. A multipaneled SL45 glass system provides endless views and a direct access to the backyard for relaxation and entertaining. Contemporary trends provide design inspiration for the lighting features and interior décor.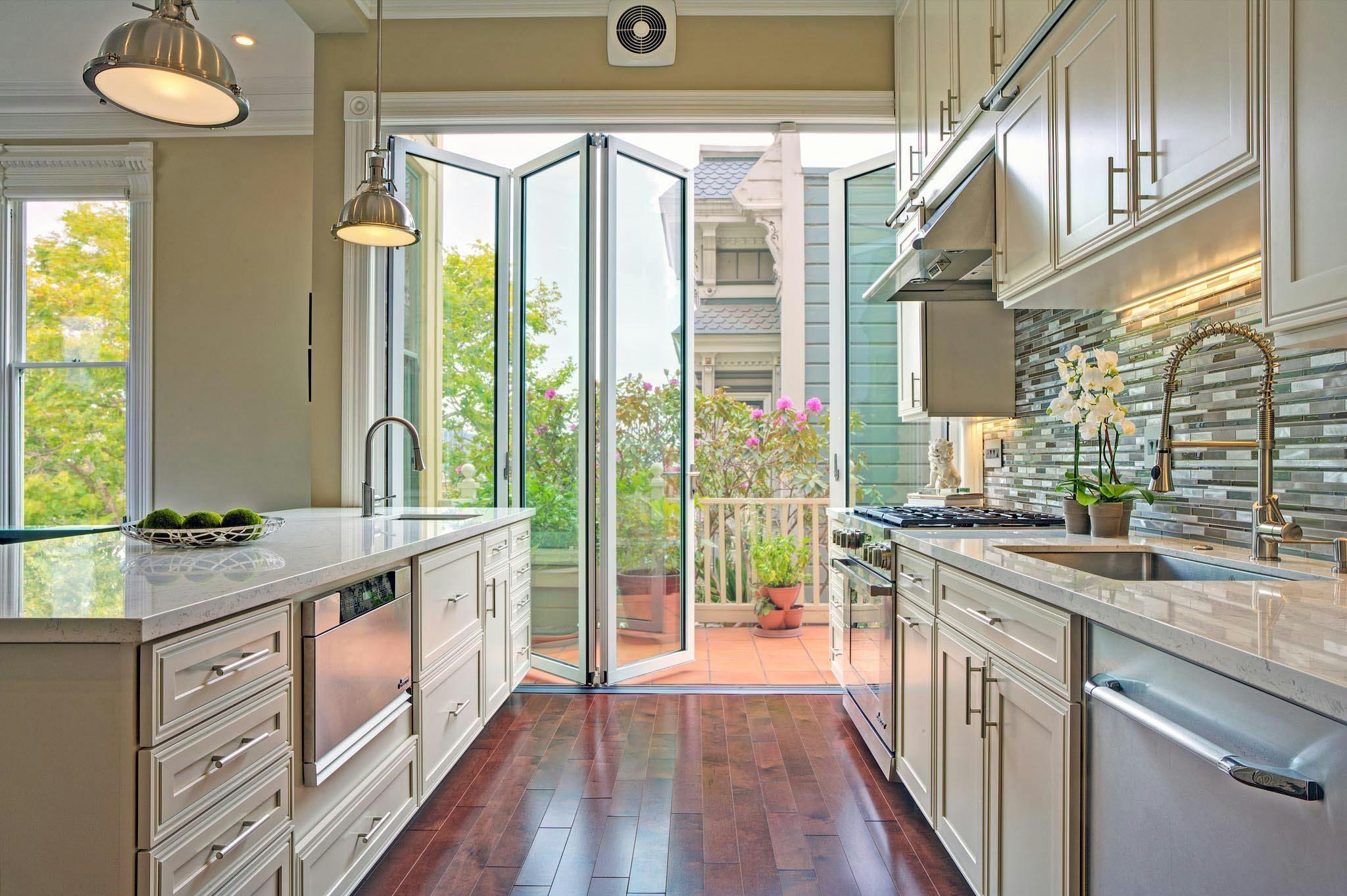 This Victorian San Francisco home, and a member of the iconic Painted Ladies, received a much needed renovation in 2014. One of the main focuses was to modernize the kitchen while maintaining the home's traditional aesthetic. A NanaWall SL60 enhances the newly renovated kitchen in this 125-year-old traditional with natural light and a flexible opening to an outdoor balcony and views to the San Francisco bridge.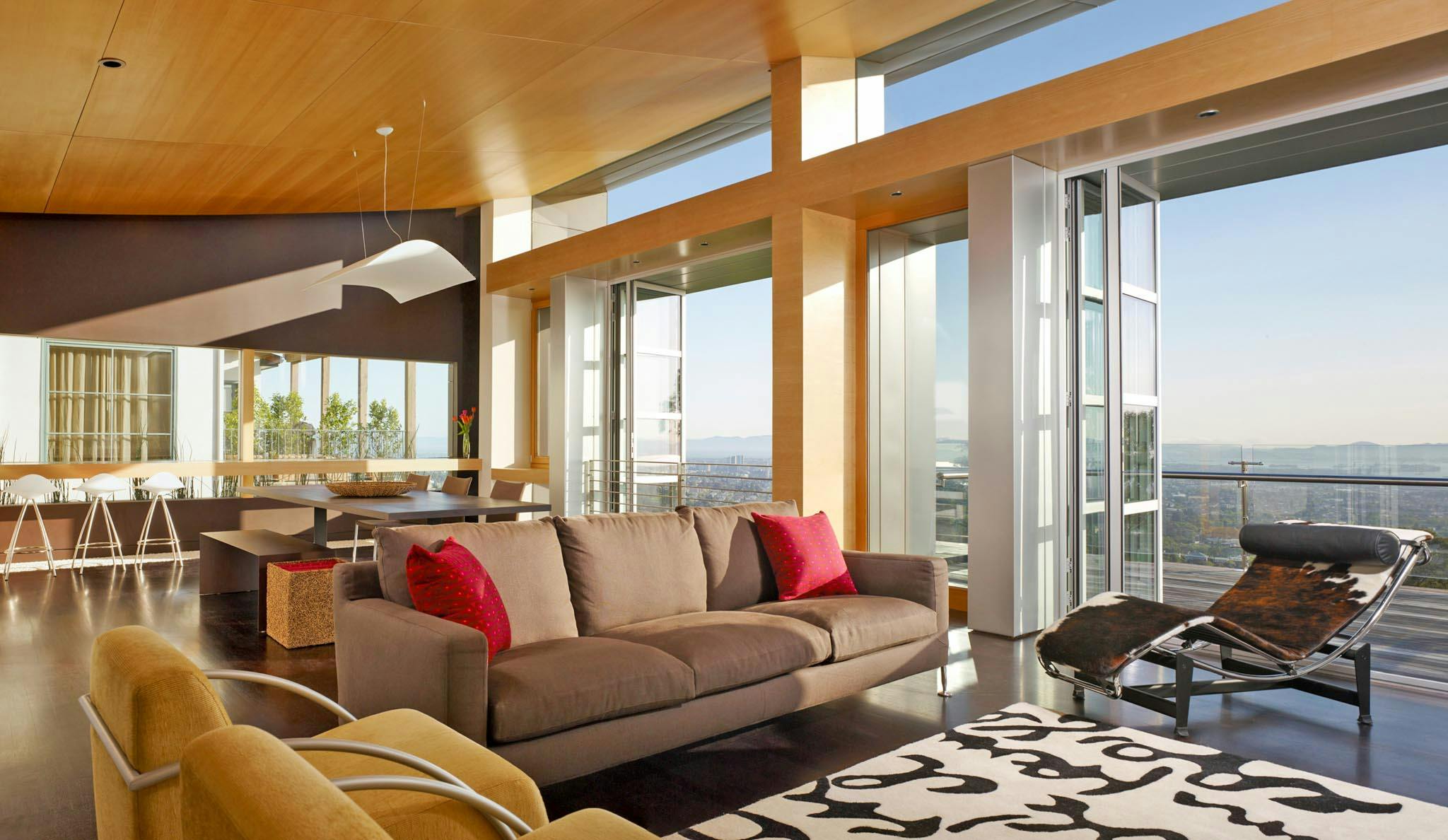 Minimal but bold furniture pieces are complemented by the natural light seeping through folding glass walls and clerestory windows in this Mid-Century Modern Berkeley home. Skyline views and fresh air are readily available for the utmost serene experience.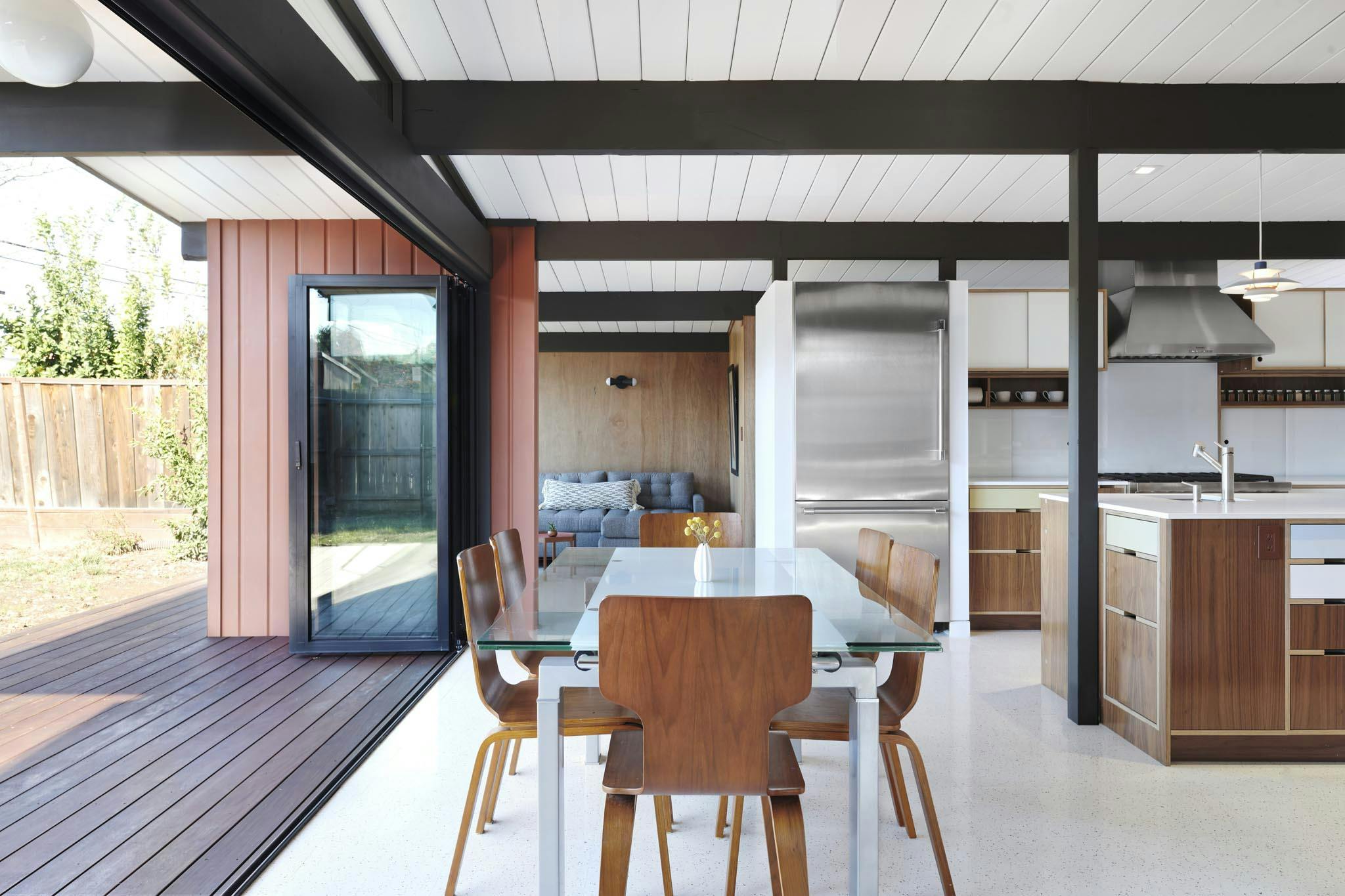 Built in 1953, this Silicon Valley Eichler underwent an extensive renovation to accommodate a growing family. "We took an outdated, unremarkable house and customized it to fit exactly what the family needed," says Blaine Architects. Taking in the most of what Mid-Century Modern design inspiration has to offer, the house now boasts a larger floorplan and is fit for entertaining and connecting to the outdoors via an SL60 folding glass wall.
Contemporary Modern Retreats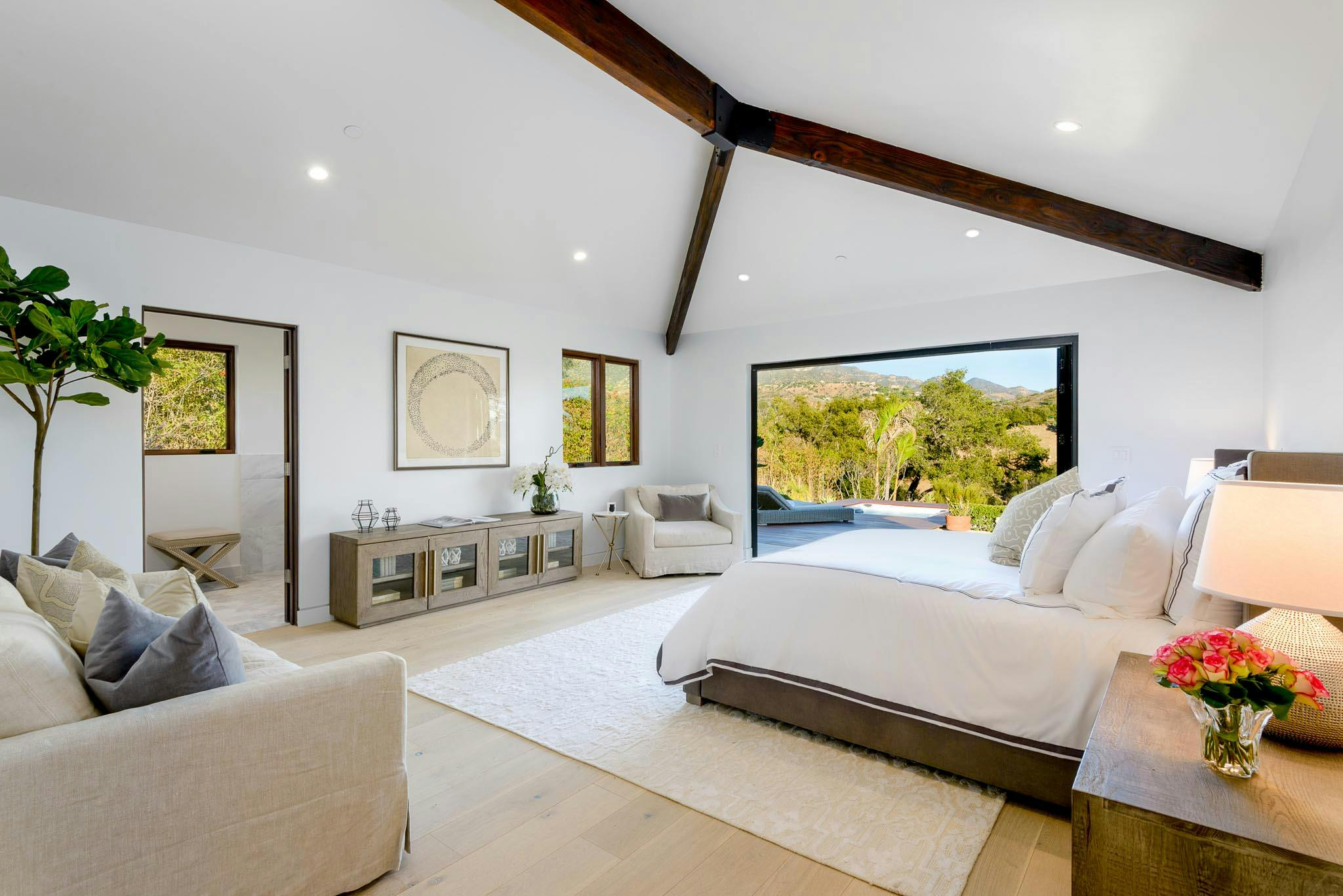 Serene homes come in many forms—this bedroom in a sunny Santa Barbara dwelling has a direct portal to picturesque mountain views and a relaxing poolside area outdoors. Rivaling a resort-like experience, this contemporary ranch styled home features modern design principles with plenty of windows and outdoor living spaces.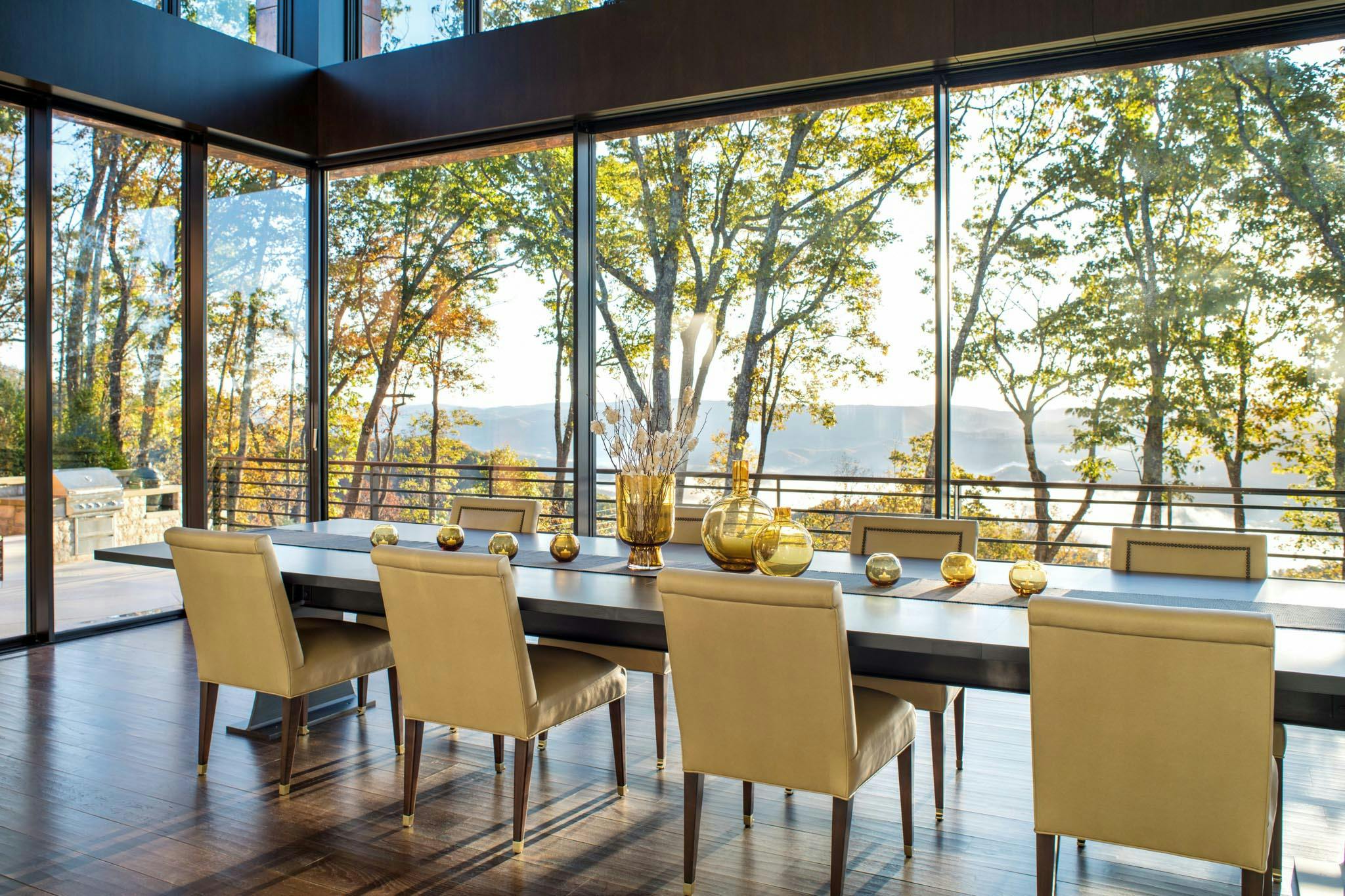 Canopies of trees and mountain views surround this West Virginia contemporary home. cero® minimal sliding glass wall opens up the space to the outdoors while allowing natural light to filter into the home creating the ultimate serene home for recreation and tranquil dinners.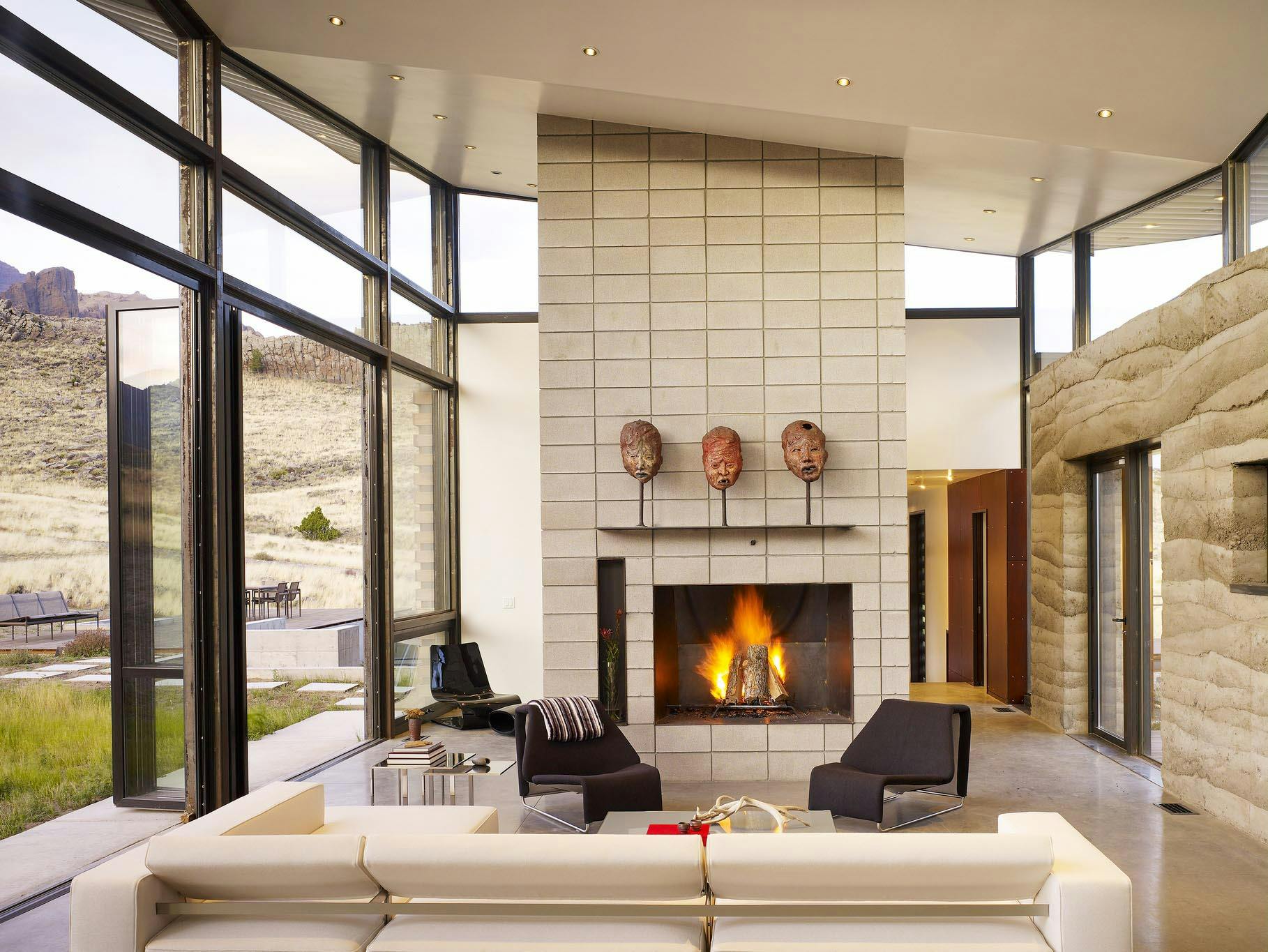 Centered between the city of Cody and Yellowstone National Park, the Wapiti Valley home is an outdoorsman's dream. From every point of the house, there is an immediate sense of the outdoors and opportunity for adventure. "The homeowners love the capability to be able to open one panel or the whole system at any given time based on the weather, "says architect Brett Nave regarding the NanaWall SL70 folding glass walls.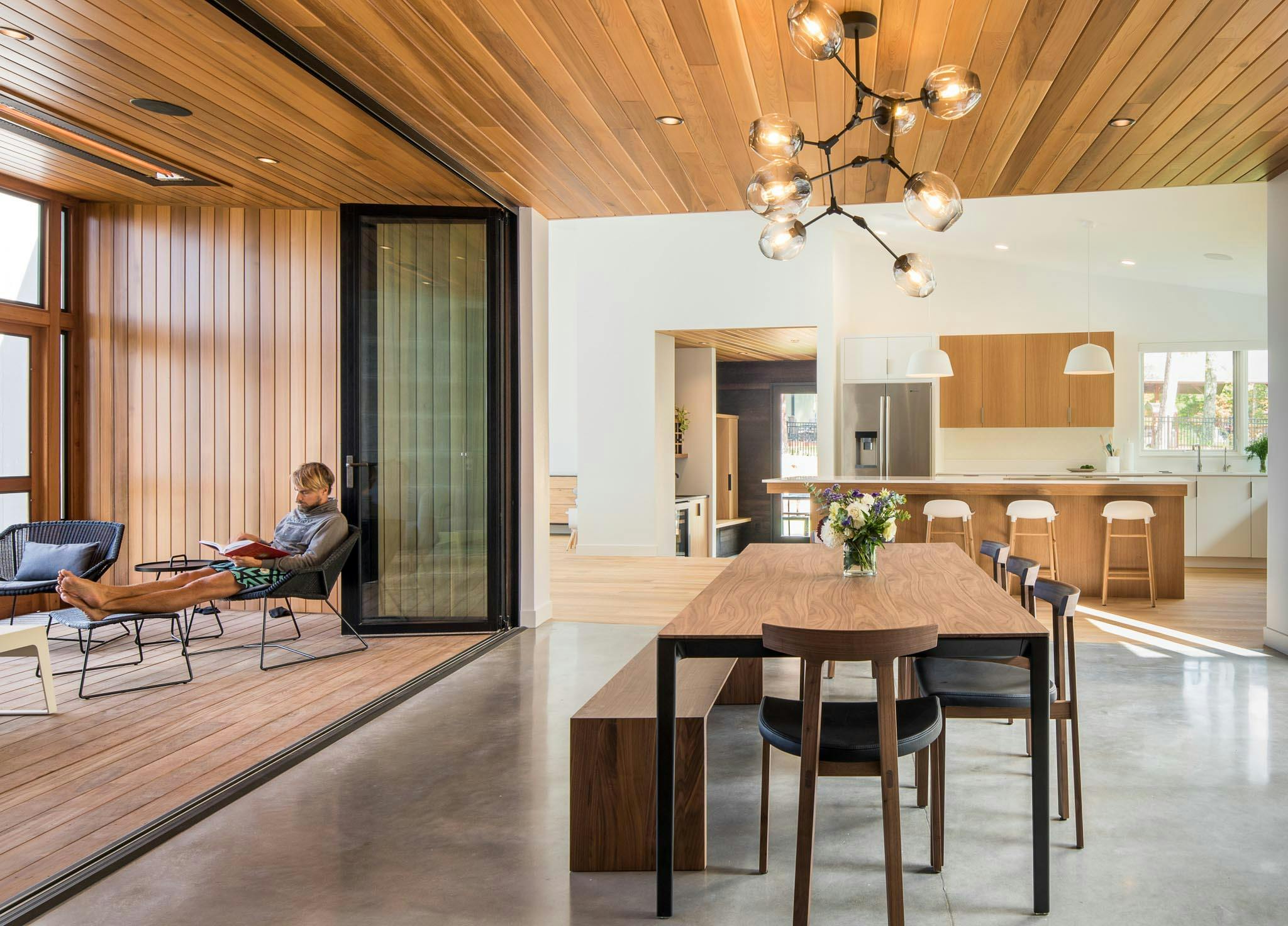 "There's this ominous, protected fortress quality to the outside and then once you get inside it's extremely bright, friendly and inviting," says designer David Strand of this Northern Lake home. Inspired by a young family's active lifestyle, Strand house combines the dining and private lounge with the help of an operable NanaWall SL60 system allowing a sheltered connection to the woods and lake.
Seaside Oases Serene Homes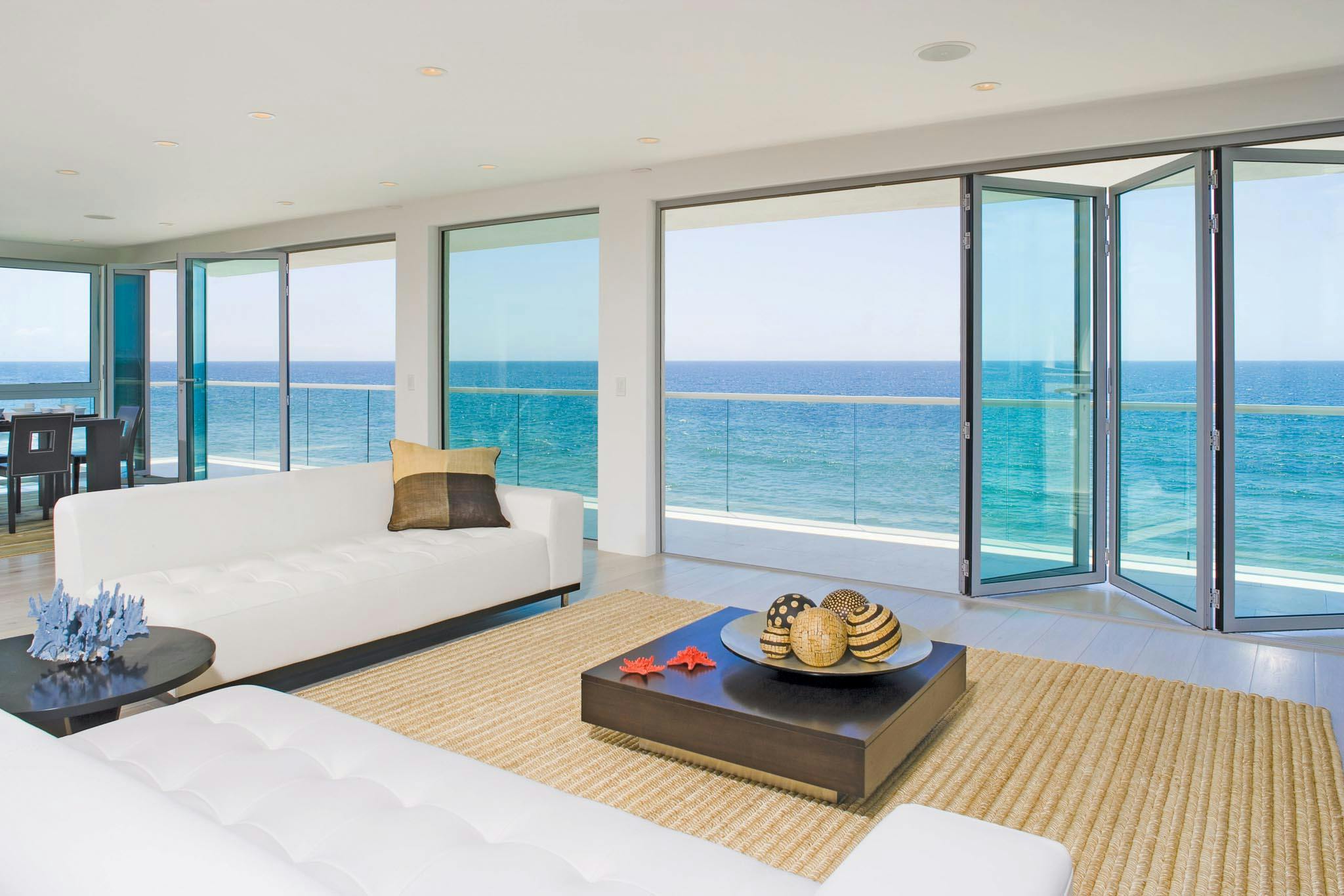 Captivating blue waters vanish in the horizon of this Malibu oceanside home. Nautical minimalist touches and an operable SL45 glass system provide a meditative sense of floating in the ocean waters outside.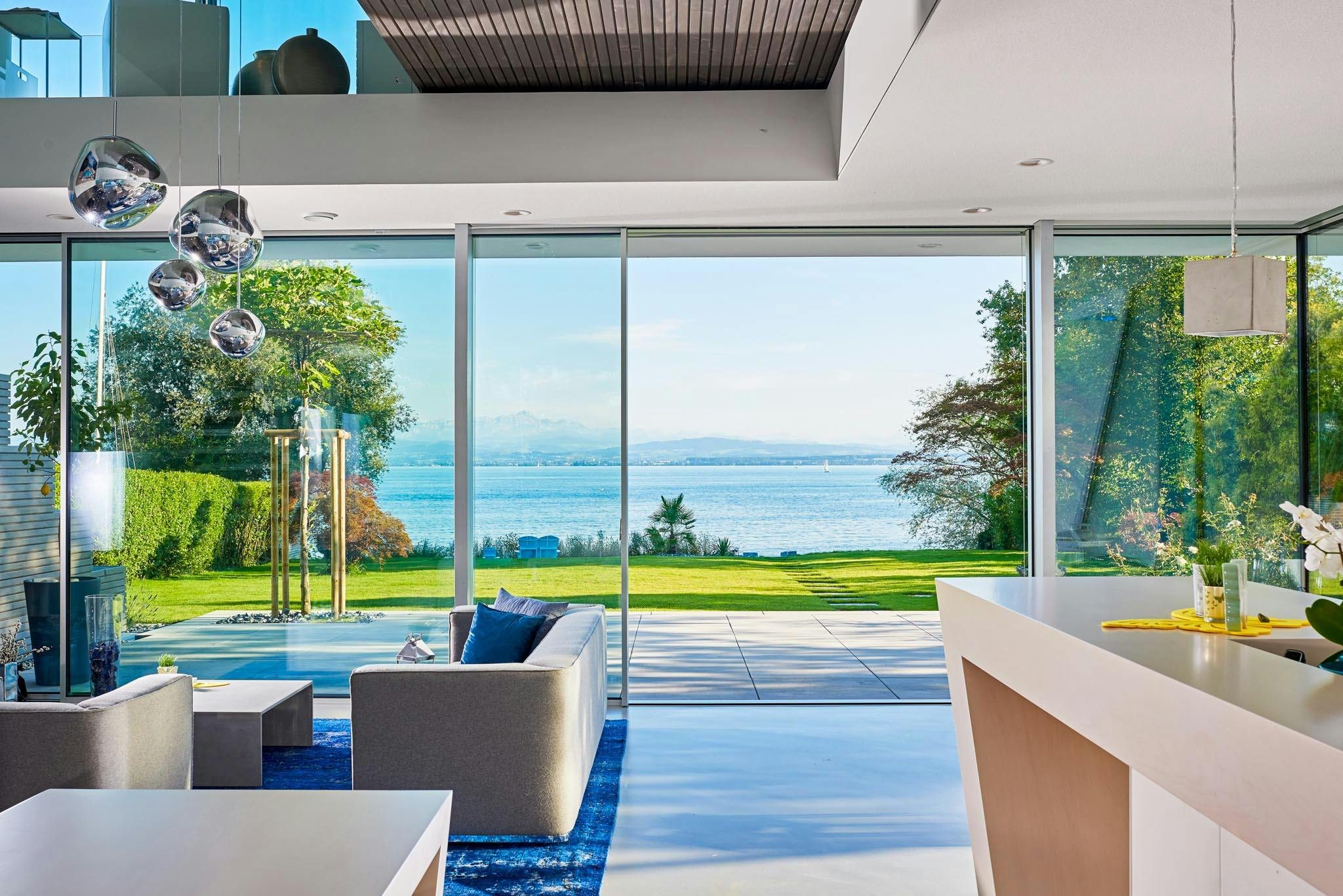 Nautical modern design is complemented by picture-like views in this waterfront residence. Floor to ceiling cero® panels, the thinnest-framed and largest panels available, frame the extensive backyard and open up the tranquil living area to fresh air and greenery.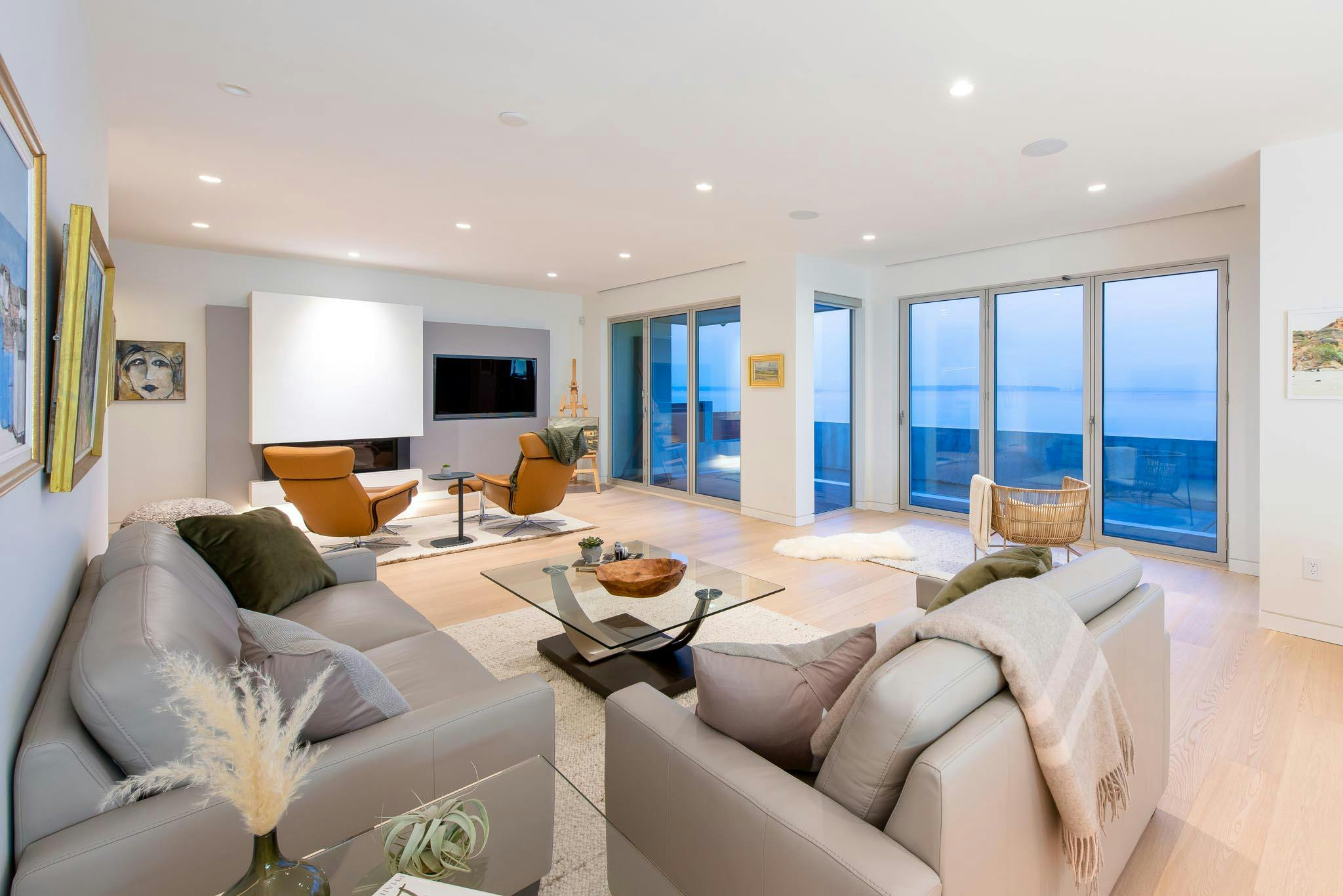 This Beach Grove residence achieves both artistic and design inspiration with majestic ocean views. Minimal modern aesthetics provide a serene environment while a NanaWall SL70 system invites the outdoors in when opened and protects from unwelcomed inclement weather when closed.
Imaginative Additions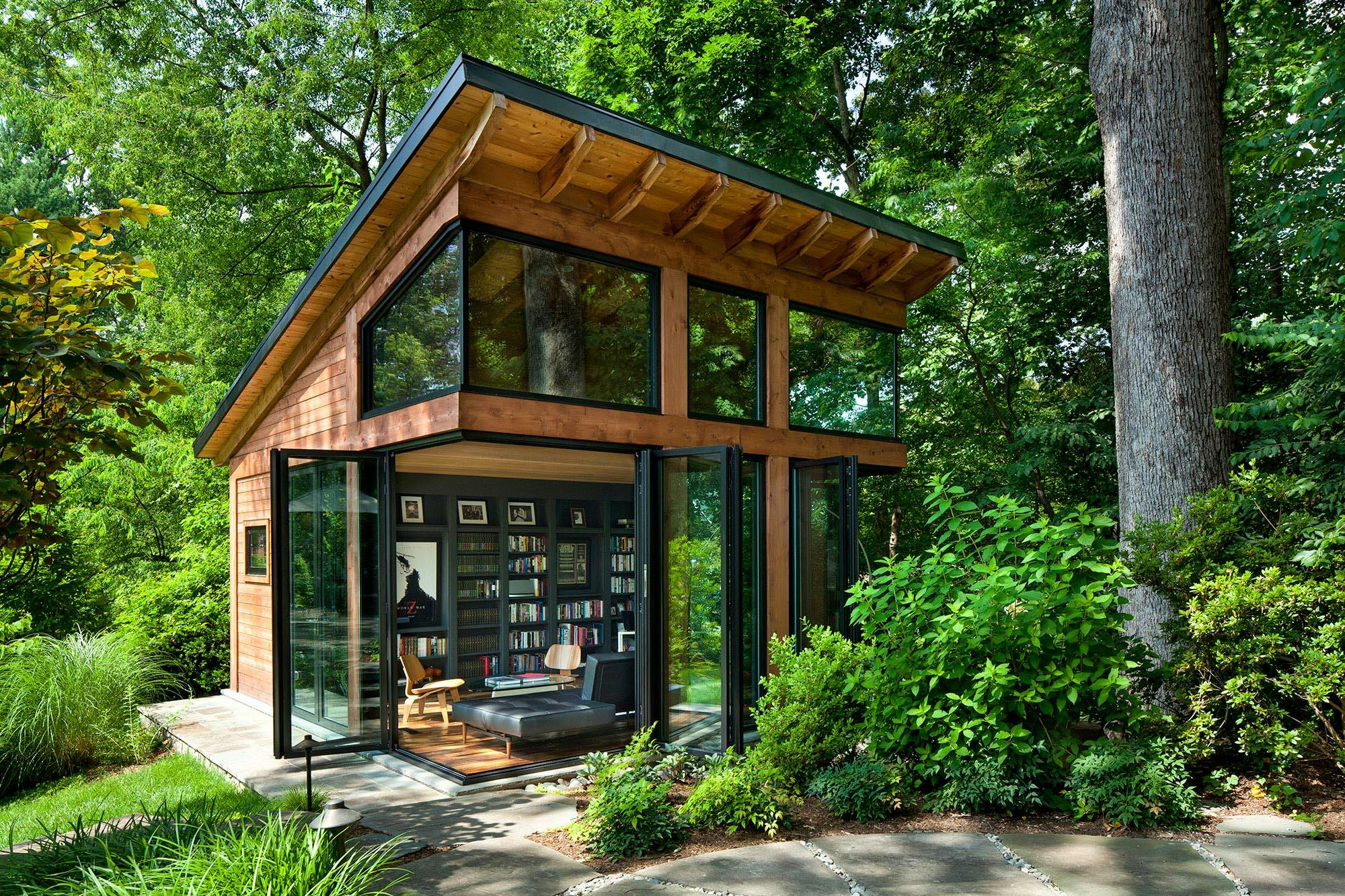 This cabin-like addition is the ultimate backyard getaway slash home office. Glass walls and clerestory windows help achieve biophilic design in by successfully merging in the outdoors in. This particular detached studio behind a Virginia home serves as a quiet refuge for a writer and his book collection. Who wouldn't find inspiration working from here?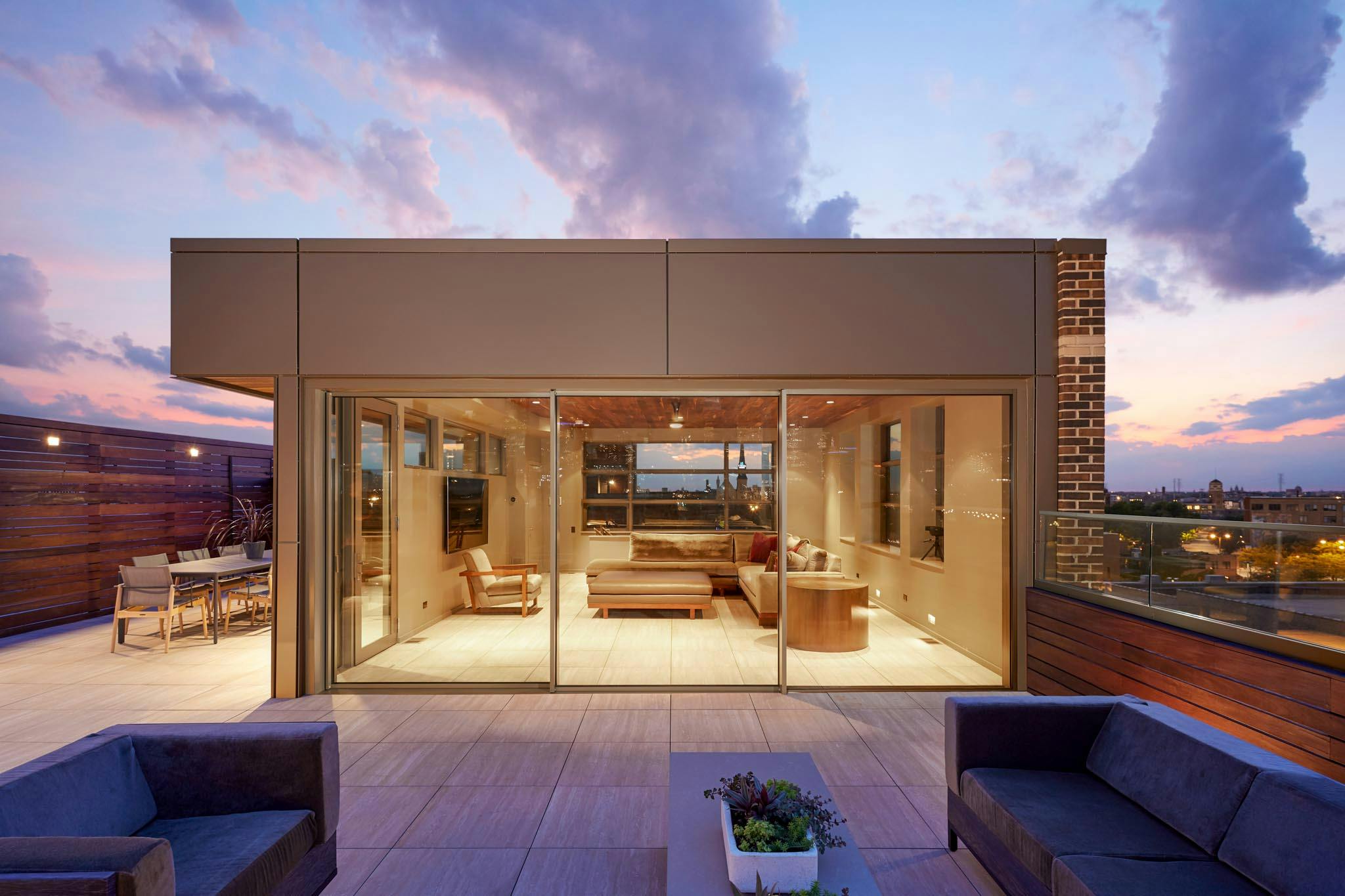 This rooftop addition was built with relaxation in mind. cero® minimal sliding glass wall offers clean views to city skylines in this Chicago rooftop lounge area and protection from the elements when necessary. Situated above a penthouse, this serene home space achieves transparency and enjoys a seamless transition to an outdoor sitting area several stories off the ground.
For more design inspiration visit NanaWall's photo gallery and design resources!