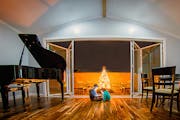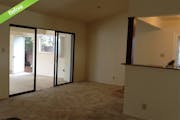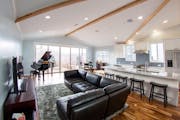 Architect
Giovanni Quintero - GxG CoOp Designs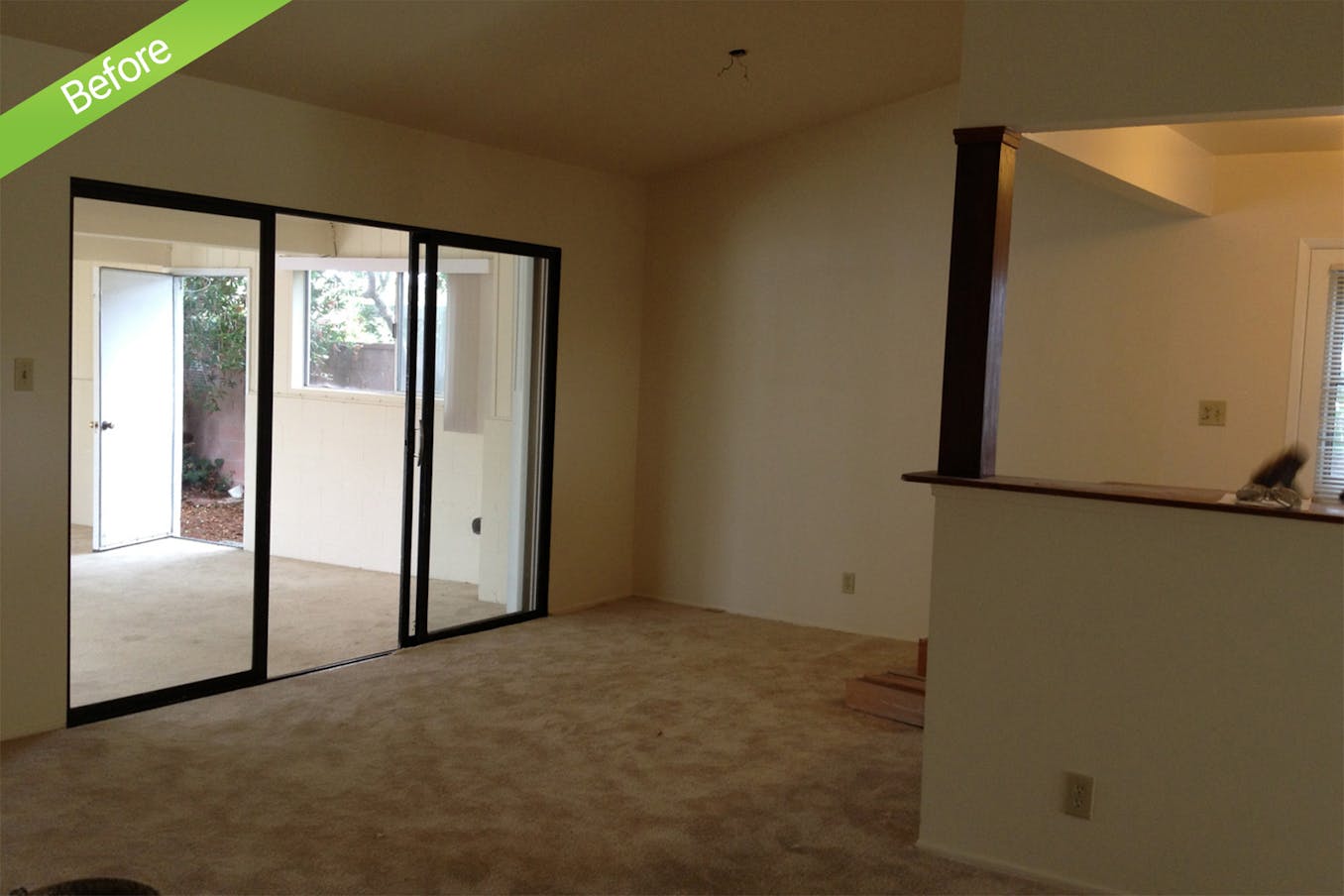 When we were expecting our 2nd child my husband and I started to seriously consider moving into a single family home. We were living in a large 14unit townhouse with 4 bedrooms but no yard for our two year old daughter, Madison, to play in. We had a small front patio but the HOA had many restrictions on what we could do with the patio and the HOA fees kept going up and up. So in June 2013 we sold the town home and bought a fixer upper single family home with a yard for Madison.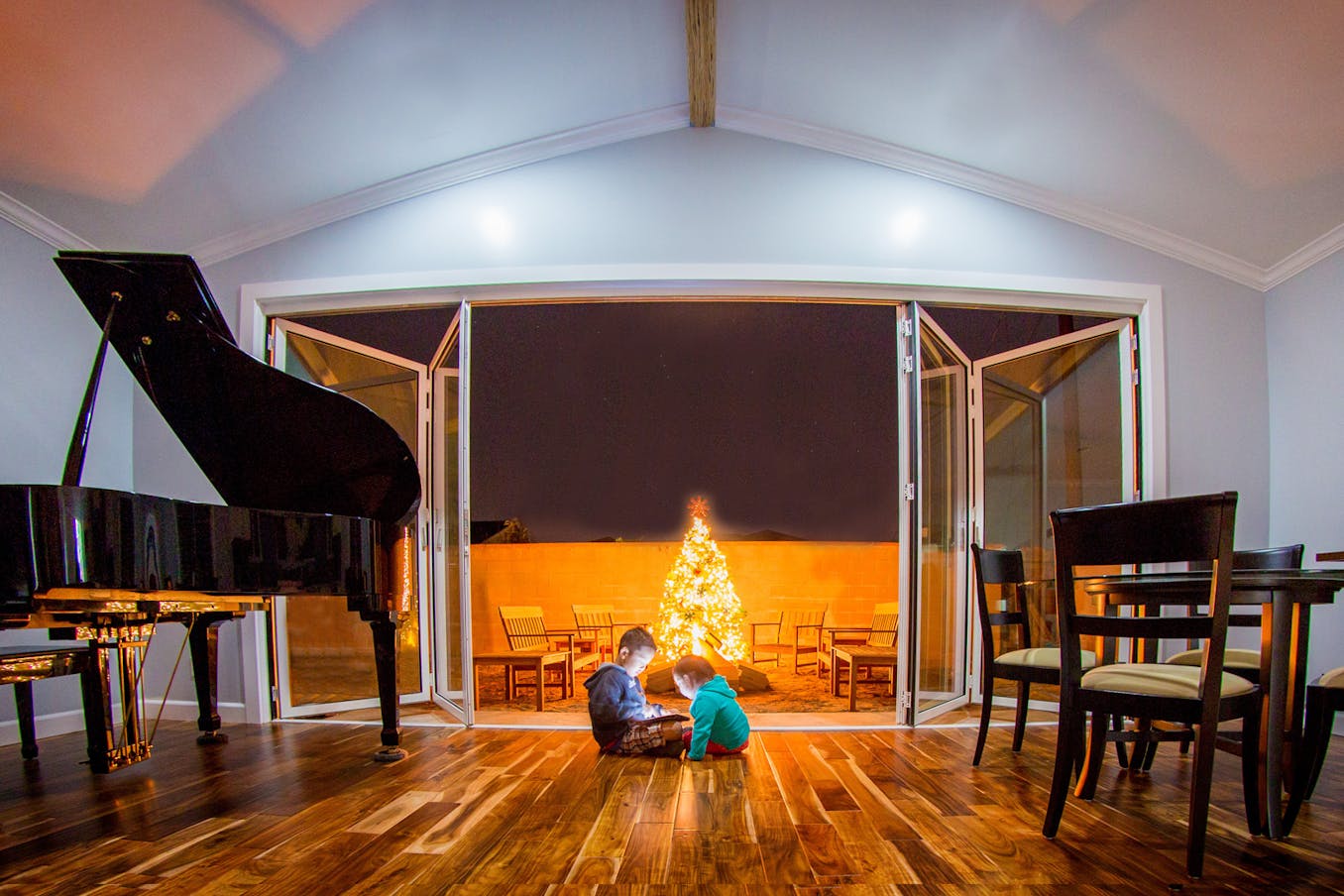 The house was half the size of our town home, only 1106 sq feet on a 5197 sq ft lot with no landscaping. It had 2 bedrooms, an office, 1 bath, original 1955 washer in the kitchen, dryer in the attached garage and a floor furnace.
I was very apprehensive about this move but trusted my husband's vision of creating a beautiful open floor plan with indoor-outdoor living area so that there would be enough space for the kids to run around and for us to entertain. We could not afford a bigger house because it was in a very desirable school district so we had to be creative with the limited space.
"The NanaWall Has Been Our Favorite Feature of the House Because It Allows us to Maximize Beauty and Optimize Function by Expanding Our Living Area Into The Back Yard Allowing for Great Big Family Gatherings."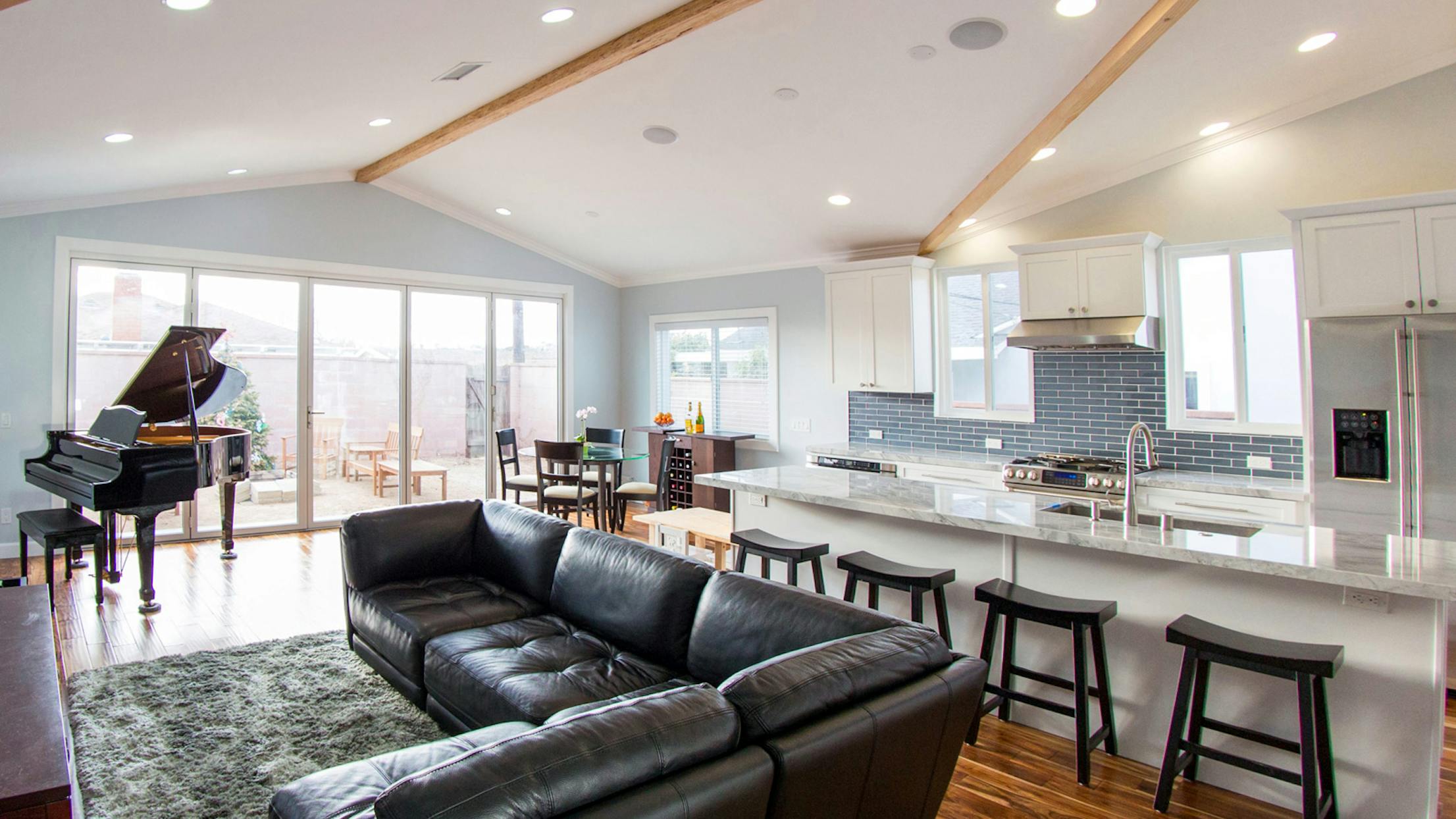 We worked with a long time architect friend of ours from GxG CoOp Design to create our dream home. My husband and I love being outdoors. When he saw the Nana wall in my sister's home in Rancho Palos Verdes that was featured on the Nana wall website he was motivated to find a "fixer upper home" with a floor plan that would allow for creating a similar indoor-outdoor living space. I argued that it is too costly to have a Nana wall and it does not make sense since our back yard is small and faces a big wall. We do not have the million dollar home and view that my sister has overlooking the harbor with the city lights with over an acre of gorgeous Japanese landscaping. For months I resisted and looked into other window/door options that would maximize light and access to the back yard. The demolition commenced and remodeling started with blueprints for a gaping 20 feet opening that I was adamant no Nana wall should be placed.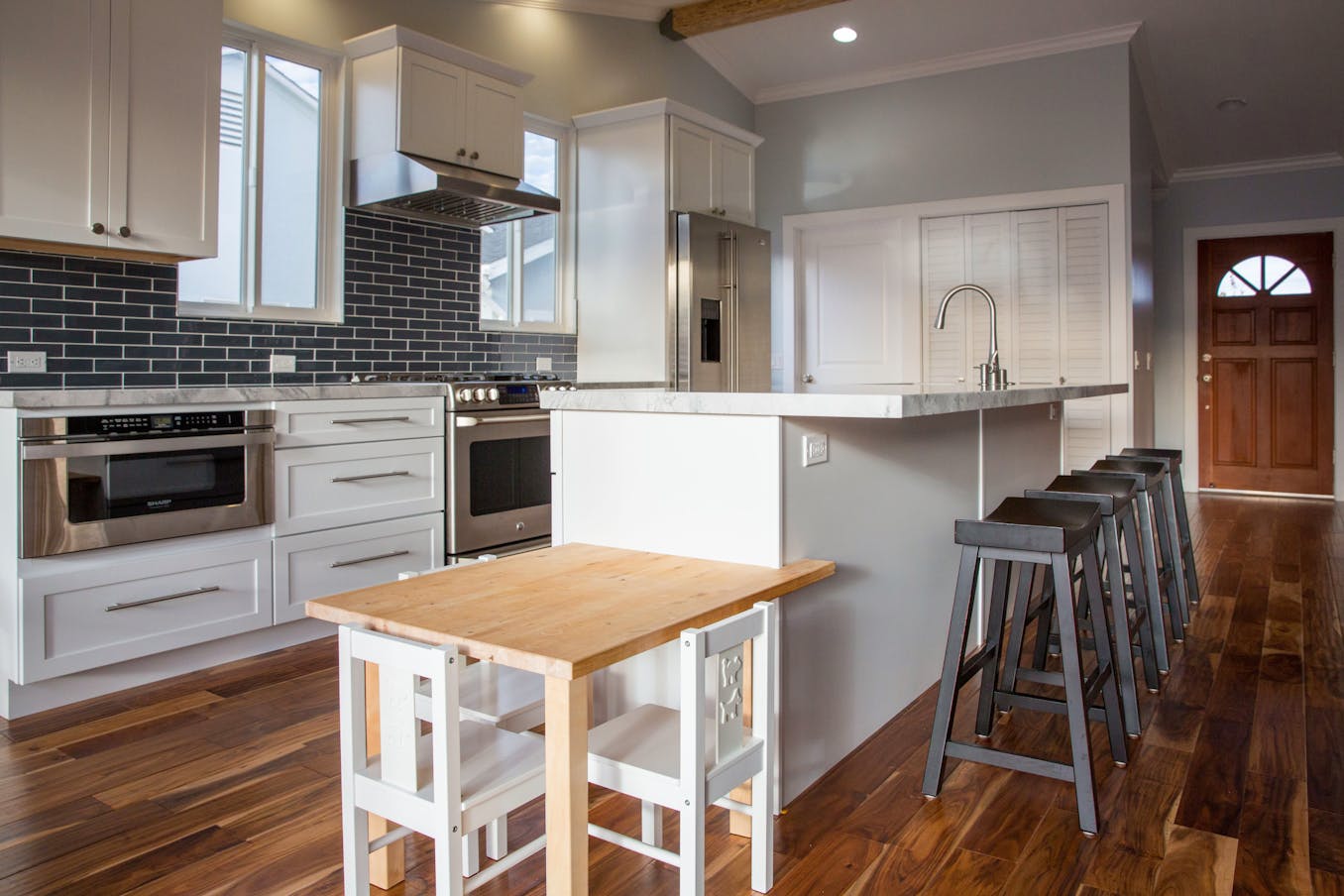 It was a major remodel job. Fortunately my husband is a very hands-on person. While working as a financial consultant he also took on the contractor role to save money and ensure that things were done the way we wanted it to be. The roof was raised to get 13 feet vaulted ceiling in the great room that included a new walk in pantry, laundry space, dining area, living area, and an open kitchen with white granite counter tops with veins that mimicked carrara marble. We extended the house to add a mudroom and a master suite. The suite has a walk in closet, a half bath with dual shower heads in the stall, carrara marble vanity top with white shaker style cabinetry to match the kitchen and French doors that open up to the backyard. The girls' full bath was remodeled to match the modern look of the master bath. New hardwood floor, copper plumbing, central heating system and a tankless water heater was put in. Gas lines were placed for the future outdoor fire pit and built in BBQ.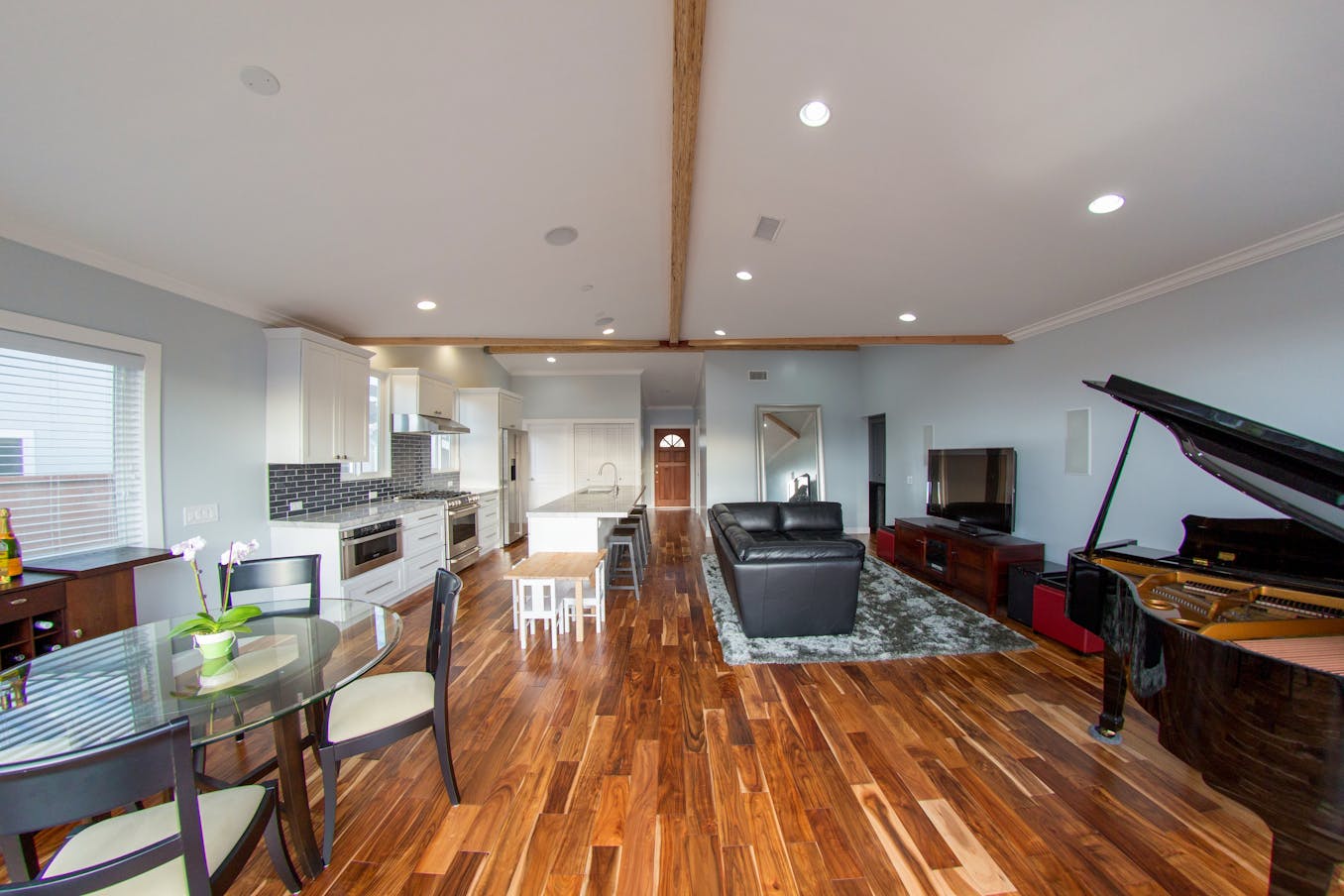 As the construction progressed and the place started to look and feel more like "our home", the way we wanted it, I started to get excited because I could see my husband's vision. At that point we already went over our budget and had to seriously weigh the pros and cons of having a luxury like the Nana wall. Finally, our architect said "What's the use of getting anything less when the Nana has been the inspiration from day one?" He reminded us that during our house hunting we were looking for a place that could accommodate a Nana wall. He made a good point, so we got the glass wall to complete our dream home. After 6 months of living with my oldest sister and her husband we finally moved into our remodeled home on December 15th 2013. By then our new beautiful baby girl, Makayla, was already 2 months old. We are all enjoying the space. It is more spectacular than I ever imagined. Unlike our previous residence there is no wasted space-every room is used daily.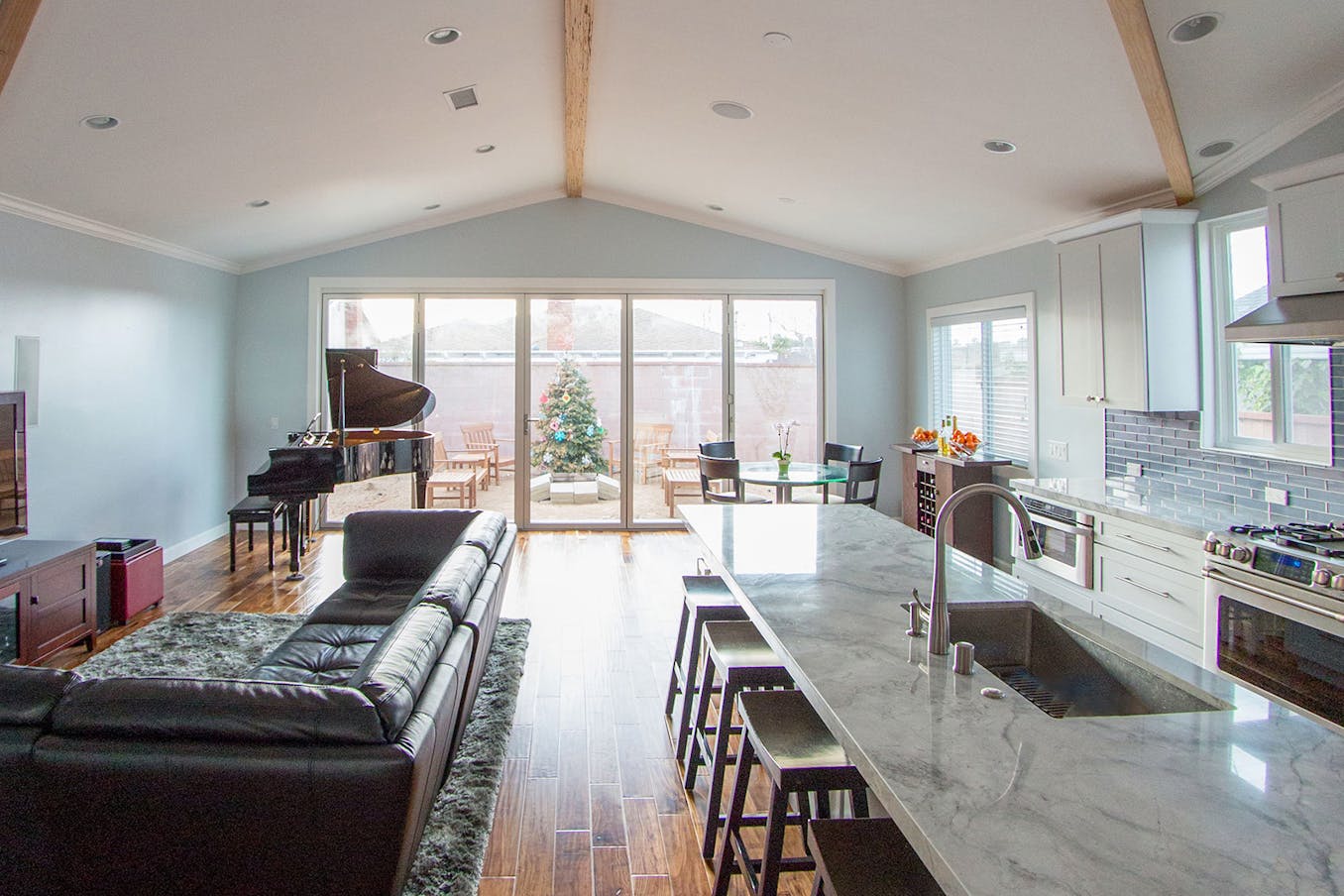 As you walk through the front door you are welcomed by a great room with beautiful exposed wooden beams and vaulted ceiling that opens up directly to the backyard via a gorgeous wall of glass. The open floor plan and glass wall makes the house appear very spacious when it is really only 1340 square feet post renovation. The Nana wall has been our favorite feature of the house because it allows us to maximize beauty and optimize function by expanding our living area into the back yard allowing for great big family gatherings. Both my husband and I have 3 siblings and come from very close knit families. We often hang out together so it was imperative that our home be large enough to accommodate everyone since it is centrally located between my parents' home and that of our siblings. Our girls are the only grand kids on my side of the family so the opportunity for them to spend as much time as possible with their aunts, uncles and grandparents is priceless. The Nana wall was definitely money well invested.
We did run out of money to do landscaping and could not build our dream backyard deck so the area is purely dirt and sand with no trees or grass right now. However, we made the most of it by placing our Xmas tree, with lights and ornaments decorated by Madison, in the backyard with outdoor furniture around a makeshift cement fire pit. We have hosted bonfire gatherings almost every weekend since moving in. The kids love to roast marsh mellows by the fire while the adults like the option of being under the stars or indoors and still able to enjoy the fresh air and keep an eye on the kids. The Nana wall has been the center of conversation during every party. We get comments like "Wow! It feels like a resort!", "The space is so big!" "We need a Nana wall in our house too!" My favorite is "It's like camping but it's in your backyard!" We live in a small suburban, upper middle class residential area in Los Angeles where space is very limited so looking at the house from the outside you would never guess there is a beautiful and functional "indoor-outdoor retreat" inside.
What our Customers Have to Say