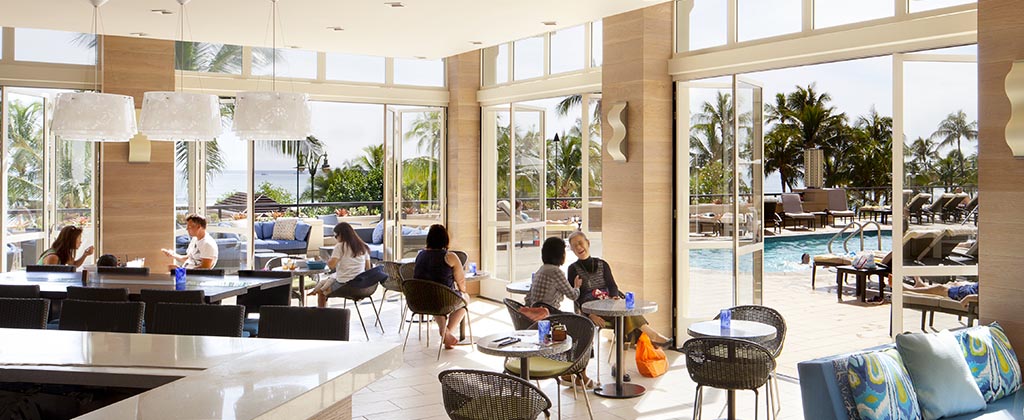 Clean Lines
Design Flexibility for Most Climates
Features
ALL ALUMINUM, NARROW SIGHTLINES
The NanaWall SL45 features an all aluminum design for low maintenance finishes and minimal sightlines that form a picture frame like appearance
DUAL INDEPENDENT ROLLER AXLES
Engineered in Germany, the NanaWall SL45 roller makes many of the specialty design features possible
European Styling With Ultimate Versatility
ENHANCED DESIGN OPTIONS
The NanaWall SL45 features all of the standard configuration options of a folding glass wall plus many specialty design options that allow you the freedom to operate beyond a typical straight wall design.

See Standard Configurations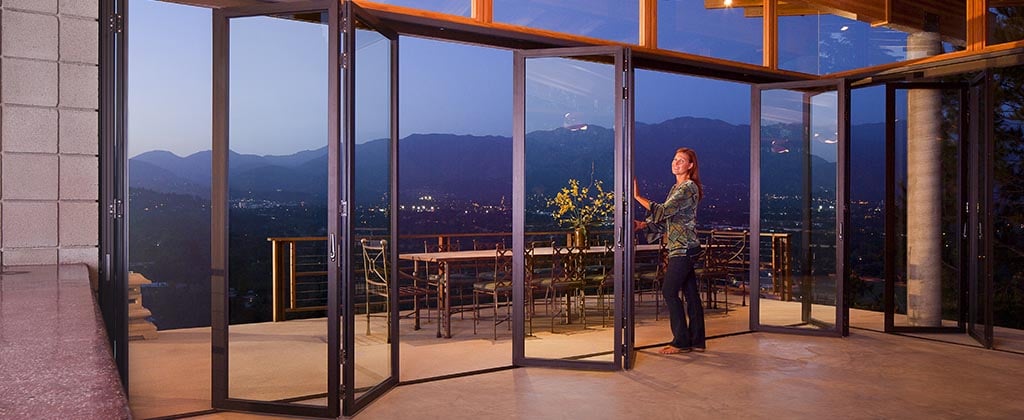 UNIQUE CAPABILITIES
The NanaWall SL45 can create open corners without a meeting post and features unhinged paired panels for the widest openings and more control of where you can stack the doors when opened

See Specialty Configurations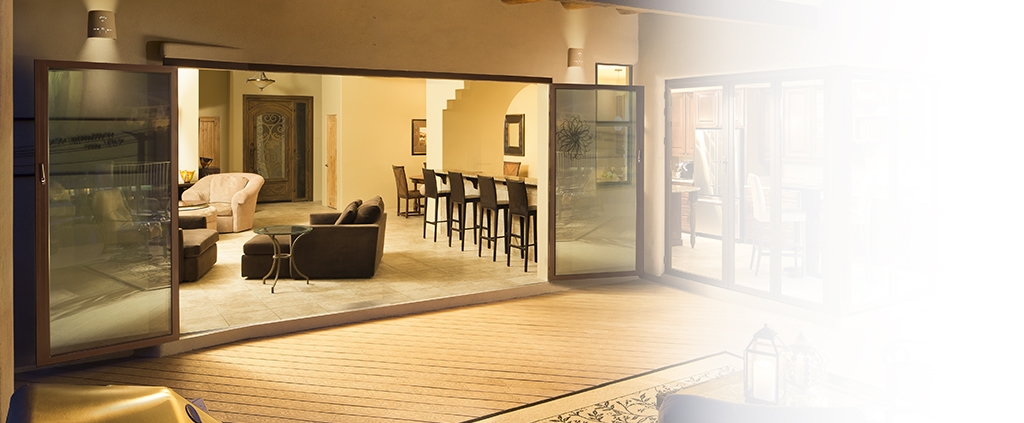 Foldflat®
A new product breakthrough in the folding door industry. With FoldFlat®, the panels fold and then pivot all the way back to stack out of and parallel to the opening.
Full 180° Movement
Expanded Point of View
Special Solutions
Options Include:
Kitchen Transition (Window/Door Combination)
Inward/Outward Combination
Center Pivot Stacking
Cornerless
Segmented Radius
Unhinged Paired Panels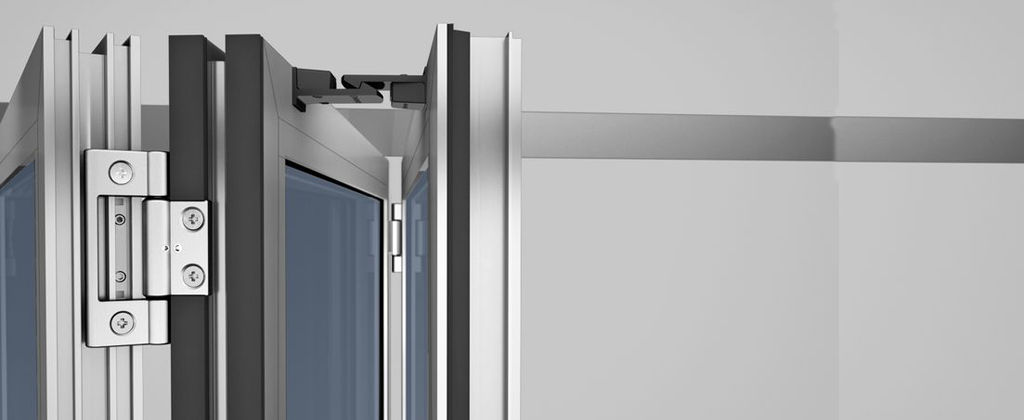 OPTIONAL STAINLESS STEEL HINGES
For applications near the ocean, stainless steel hinges are designed to resist salt-air environments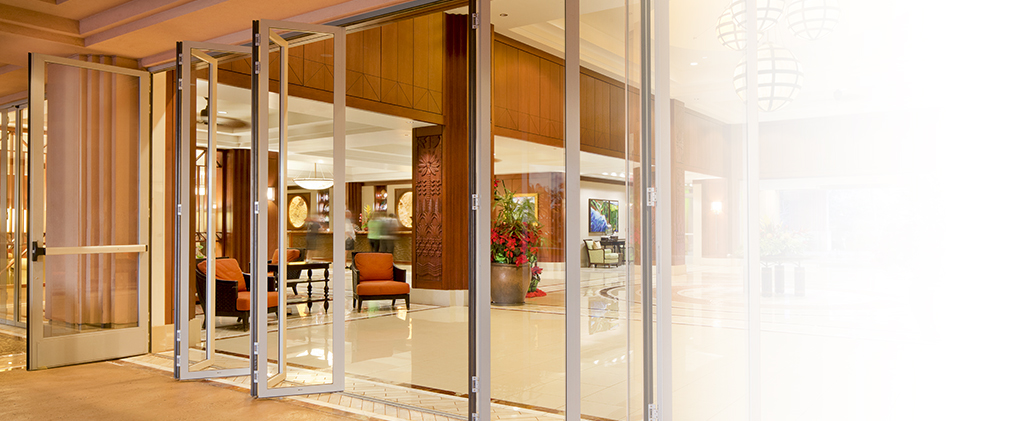 COMMERCIALLY RATED SWING DOOR
The NanaWall SL45 swing panel has been engineered for "normal" commercial traffic and has been independently tested to half a million opening and closing cycles per AAMA 920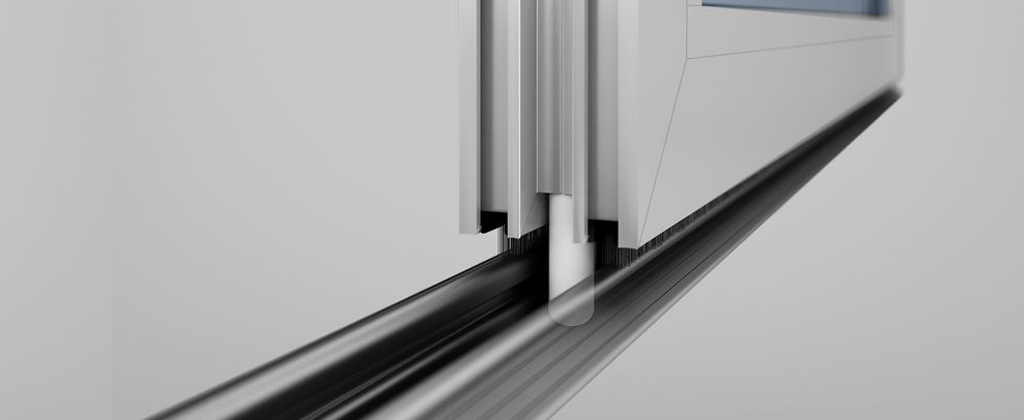 CONCEALED LOCKING
The NanaWall SL45 features single-handed locking that is hidden inside the panel. No unsightly surface mounted locking. The locking rod engages in two places for added security and is rated to protect from forced entry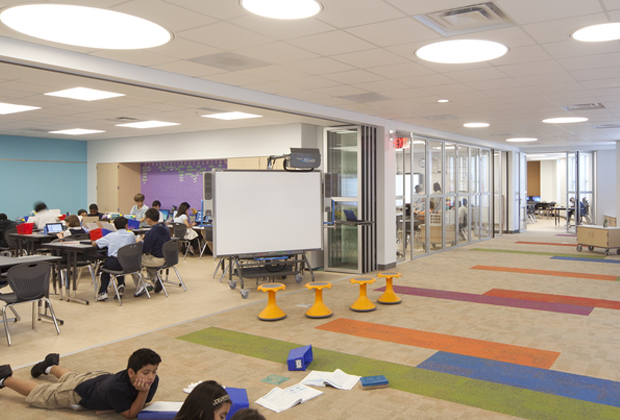 NANAWALL FLEXSPACE
The NanaWall SL45 is great for interior applications that require adaptability for multi-functional areas and good sound control for privacy

Watch Our FlexSpace Video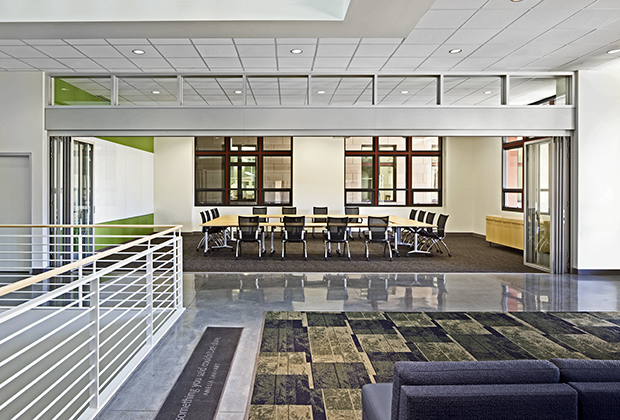 OFFICE INTERIORS
The NanaWall SL45 is great for interior applications that require acoustical buffering while providing transparency, unlike traditional partition walls.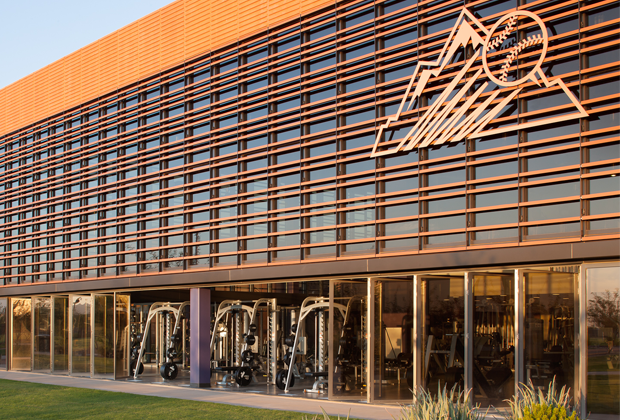 FULL EXPOSURE
The NanaWall SL45 performs well in unprotected areas exposed to weather, and wide spans of operable glass make it a better alternative to fixed storefront solutions

GERMAN ENGINEERING
NanaWall systems are designed in Germany, providing world-class quality and long-term reliability

UNIQUE TO YOU
Each NanaWall system is custom made to order based on your project and your personal preferences

WIDE OPENINGS
NanaWall folding systems can replace walls or doors up to 39' wide, select systems can go even wider if desired

BUILT TO PERFORM
NanaWall systems meet or exceed air, water, structural, and forced entry tests for weather, durability, and security

AESTHETICS
NanaWall systems offer a variety of material options and finishes to coordinate with any design

EASE OF OPERATION
NanaWall systems offer single-handed operation and move smoothly with little effort