3 Opportunities for 21st Century Architects
By NanaWall Systems, September 25, 2019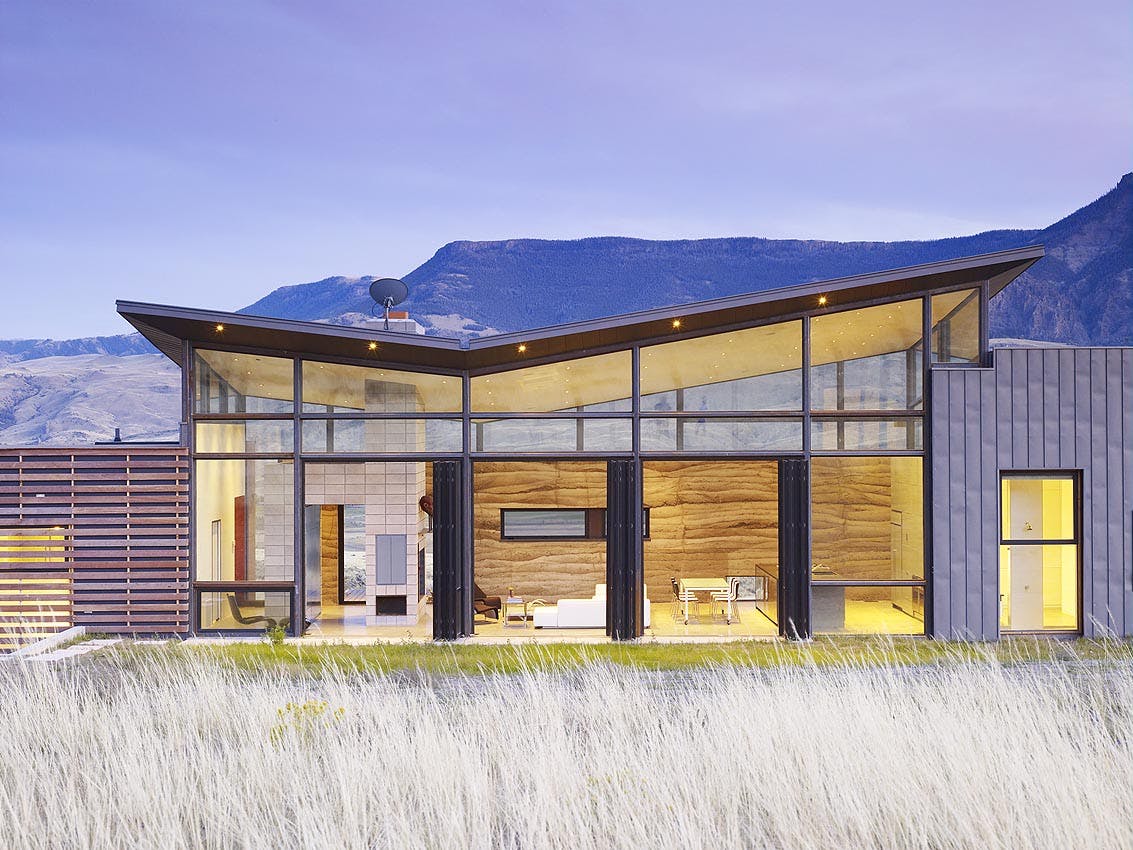 Figure 1: 21st Century architects build code-beating, energy-efficient, well buildings like this Wapiti location.
A transition is taking place in the building industry. It will dictate how our built environment looks over the next 10, 20, and 50 years.
There's growing urgency around climate change and the energy intensity of buildings makes the industry an obvious target for change. The building industry is facing pressure to be smarter and more efficient.
Architects face significant challenges to adapt their ways to the next generation of building. However, 21st Century architects that look deeper into the challenges, find massive opportunity in adopting these modern ways to design.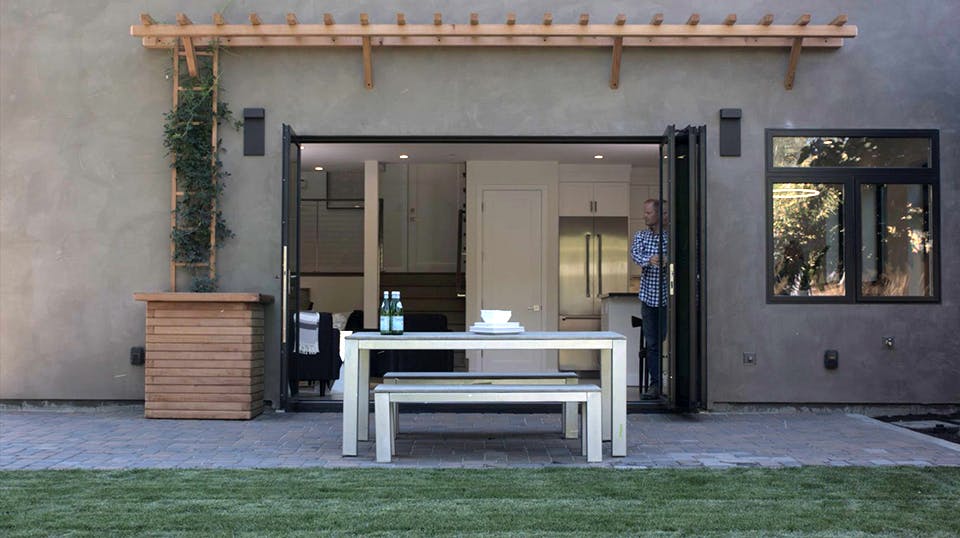 Opportunity #1 | Get Ahead of Energy Codes
The New Buildings Institute declared 2019 as the year of energy codes. Looking past 2019, expect codes to continue to ramp up the pressure on architects.
According to a survey from Dodge Data & Analytics, 33% of respondents, of which are building professionals, identify environmental regulations as the top trigger for driving green building's future.
Energy building codes are an effective tool for initiating widespread change in the building industry. These laws enforce a baseline for energy efficiency in buildings, and they continue to get stricter. Progressive city, state, or territory governments are going to continue to adopt stretch energy codes.
For example, California created its own state-wide code, Title 24, which outperforms baseline codes such as the IECC or ASHRAE. Its strict stance on energy is an example of what's to come. The 2019 version requires nearly net-zero levels of energy consumption in all homes. If Title 24 is a success, other states and cities will follow California's lead.
Stricter codes are inevitable. Preparing for looming requirements protects the long-term health of an architect's business. Architects can start now to develop design strategies and implement processes that will work well into the future.

Figure 2: Los Angeles Residence with wall to wall NanaWall systems.
How NanaWall Can Help 21st Century Architects with Code
Heat loss through windows is responsible for 25-30% of residential heating and cooling energy use. Energy escapes through windows because glass is not a great insulator. However, the sunlight and views from windows and glass exteriors are necessary for healthy living.
To reach code with a livable home, architects need high performing solutions from exterior glass system manufacturers. Improving thermal performance of glass exteriors is one of the top innovations to progress energy-efficient building. This is where NanaWall Systems steps in.
Energy codes require minimum thermal performance values from fenestration. NanaWall systems reach U-Values and SHGC that allow architects to meet the strictest energy codes. For example, a number of NanaWall systems can help California architects because the values meet Title 24's thermal performance expectation.
Although, not all areas require the same performance. The optimal thermal performance changes by the project's region. Architects need solutions for every climate zone, which is why NanaWall Systems has a large product line with systems customizable for specific regions. For the same reason, architects can specify NanaWall glass wall systems with a variety of glass and frame options.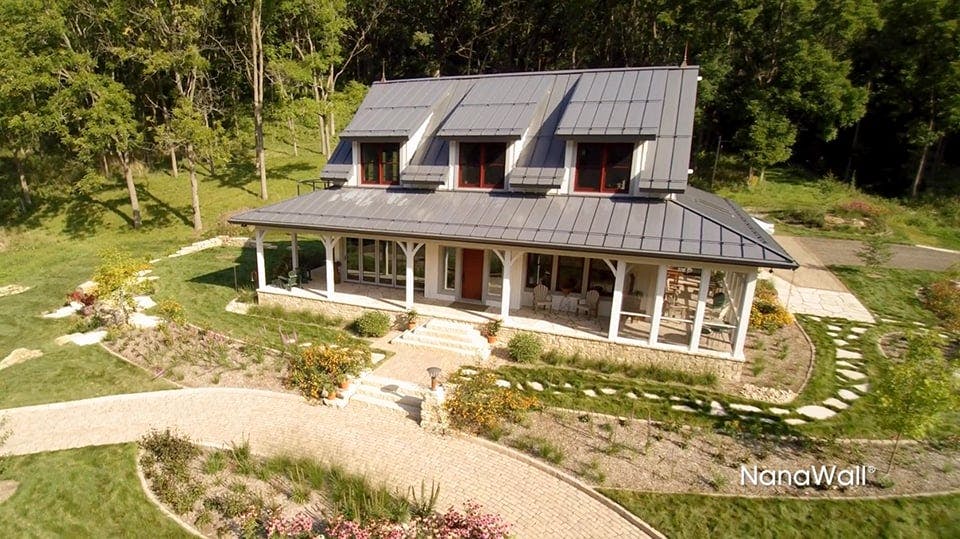 Opportunity #2 | Expand Client Reach with Energy Efficient Design Practices
Architects are going beyond energy codes because clients are demanding green buildings. In the Dodge Data & Analytics study, 34% of respondents pin client demands as the top trigger for driving green building activity. A growing amount of owners want to invest more upfront to reap long-term operational savings – and the satisfaction of working with the planet.
Although largely driven by client demand, energy-efficient building is also an area for 21st Century architects to push their design chops. Wasted anything – energy, trash, whatever it be – is the result of a design flaw. Architects interested in partnering with eco-conscious clients welcome the challenge of designing the most innovative, efficient buildings.
To help architects identify and execute energy-efficient designs, third party organizations define guidelines and goals that result in official labels. Similar to code, third party certifications are tools to motivate architects to design energy-efficient buildings. Earning green building certifications help architects showcase their green building prowess.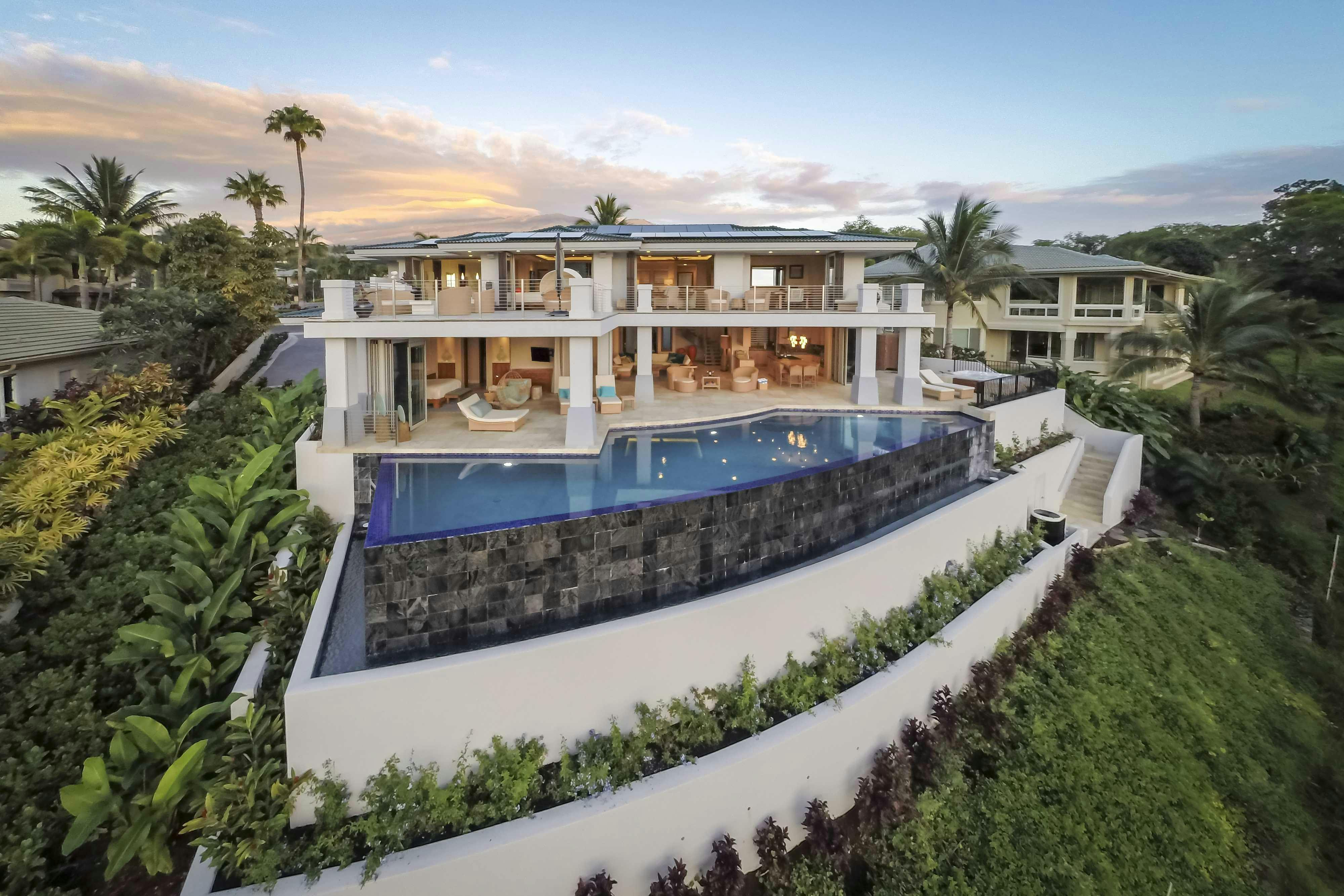 Figure 3: Maui Residence with HSW Systems.
How NanaWall Can Help 21st Century Architects with Energy Efficiency
Architects need building products that advance energy-efficient design. NanaWall systems provide architects durable opening glass walls with the thermal performance to contribute to a highly insulated building envelope.
For example, the WA67 is the market's first Passive House certified folding glass wall system. Market-leading achievements display NanaWall Systems' innovative nature.
Opening glass walls can do more for a building's energy performance than just solidify the building envelope. Architects are working to master passive design, which uses nature to control temperature. A 21st Century architect with passive design goals can orient a NanaWall system to create passive cooling or passive heating. The NanaWall system's ability to open contributes to cooling via cross ventilation. On the other hand, the glass property of a NanaWall system can add passive solar heating when desired and oriented appropriately.
The combination of a NanaWall system's attributes – the ability to open, glass properties, and market-leading thermal performance – makes it a great tool for architects focusing on energy efficiency.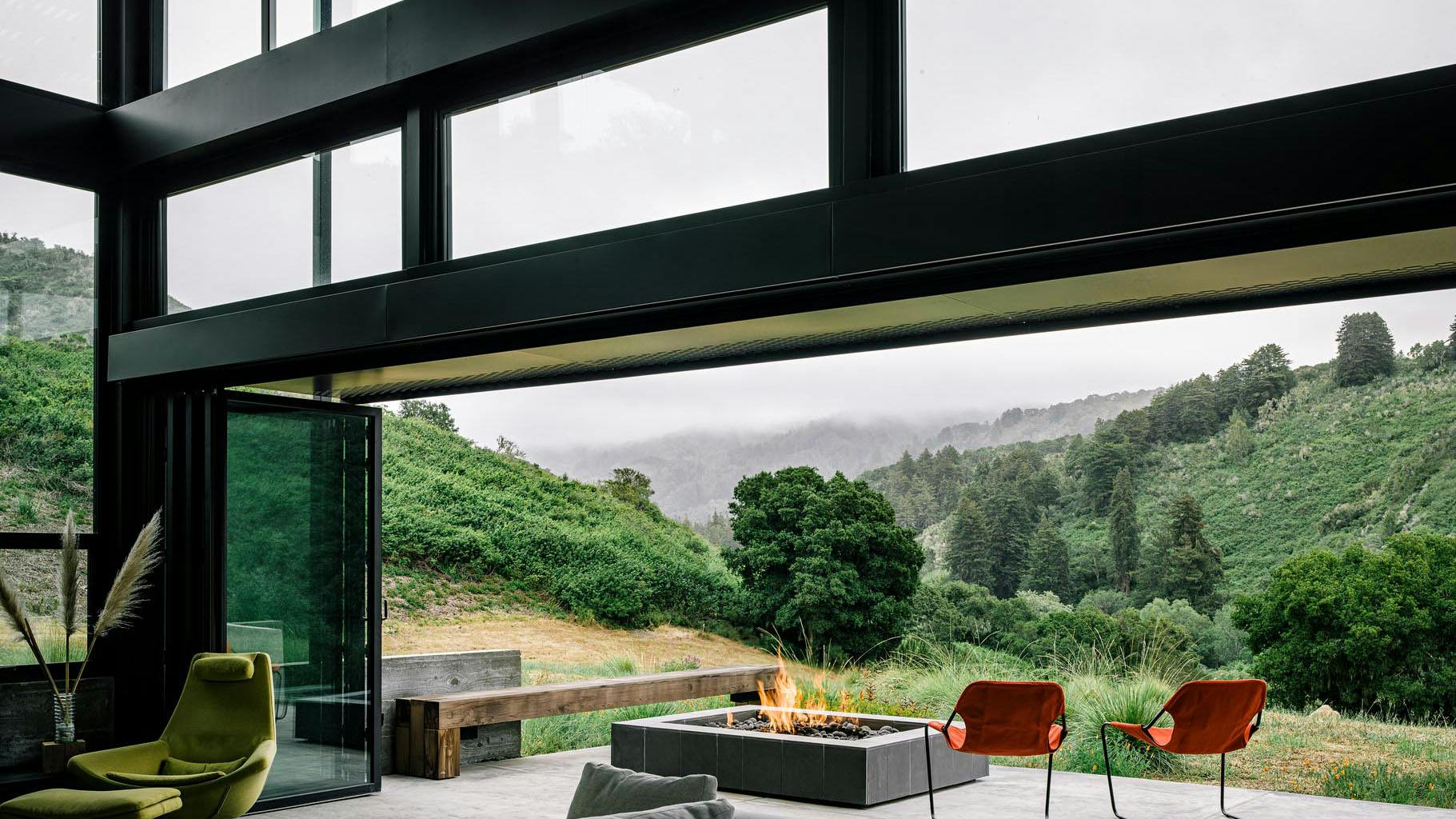 Opportunity #3 | Benefit from Being Early to Wellness Building
According to the Global Wellness Institute (GWI), the $134.3 billion wellness building market is expected to grow 8% annually through 2022. That's a big opportunity for the 21st Century architect.
It's worth noting that the last 27% of respondents in the Dodge Data & Analytics study labeled healthier buildings as the top trigger for driving future green building activity.
Wellness building is in demand because it guards human health and improves human performance. When people are comfortable in their environment they work better, learn better, relax better, and live better. For example, companies desire buildings that promote health and performance because it impacts an organization's bottom line. Wellness building is well worth practicing because it offers a tangible economic impact.
Fortunately, there is an intersection between building for energy efficiency and building for wellness. For instance, welcoming fresh air and sunlight are biophilic design principles that encourage occupant wellness, and they can be simultaneously used for passive temperature control.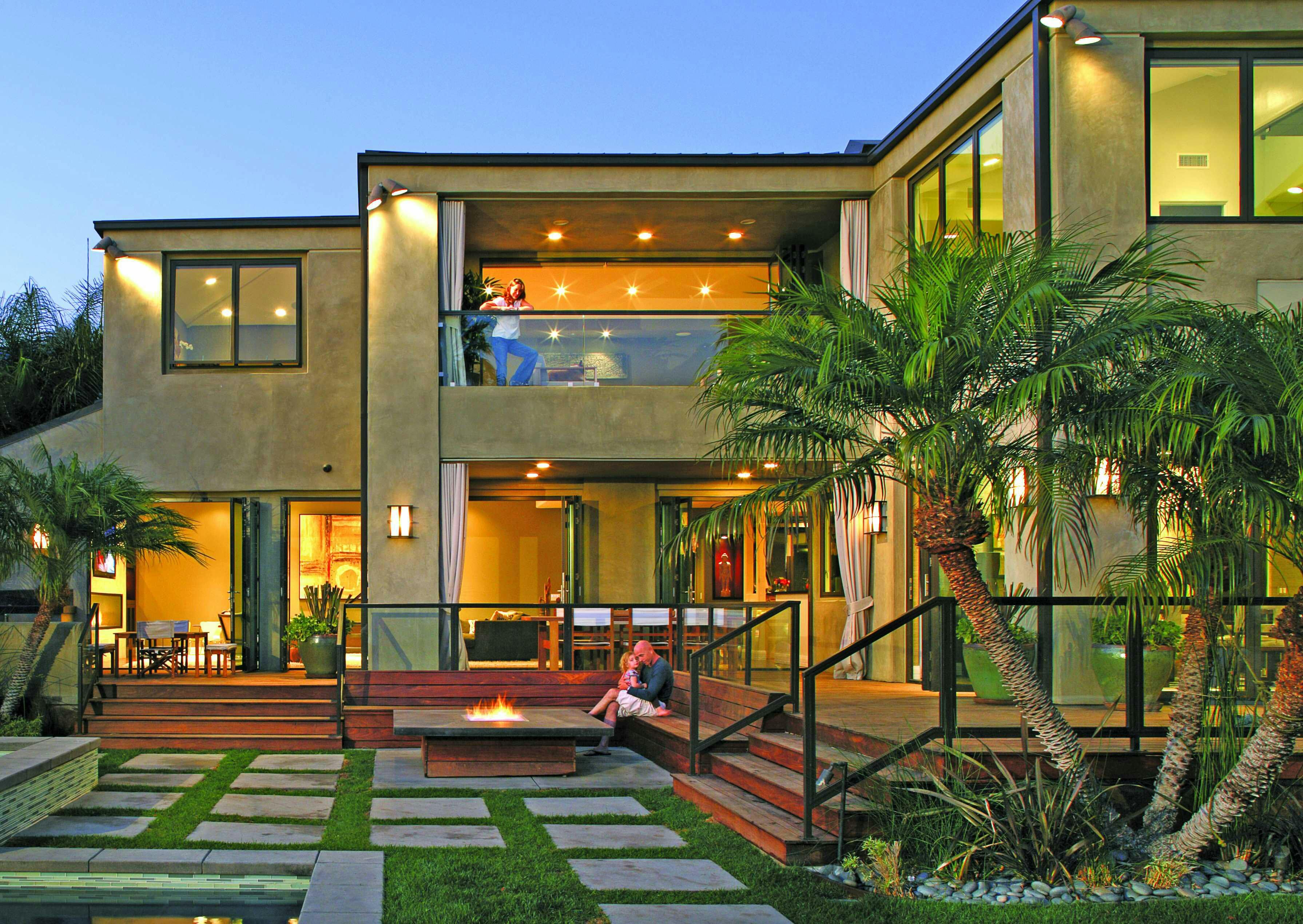 Figure 4: Malibu Hills Residence open to the outdoors with NanaWall systems.
How NanaWall Can Help 21st Century Architects with Wellness Building
Interior air quality is important to occupant health, both short-term and long-term. An architect improves a building's indoor air quality through natural ventilation vehicles. NanaWall systems can play a large role in ventilation because it creates wide openings and ushers in fresh air.
Biophilic design, weaving nature into buildings, is an emerging concept proven to impact occupant wellness. NanaWall systems bring the outdoors in, making it the perfect partner with biophilic design. NanaWall systems bring fresh air, sunlight, and views to occupants. To learn about the benefits of biophilic design on occupant health and performance, and the economic impact it can have on an institution, check out The Economics of Biophilia report.
Other aspects of wellness building are overlooked because not all make the connection between occupant comfort and occupant wellness. NanaWall systems give occupants four-season thermal comfort, acoustical buffering, and the peace of mind from having a secure door.
Final Thoughts
Some architects may look at these concepts as challenges. However, the opportunity from adapting to these forward-thinking ideas are well worth the effort. An architect can look past the upcoming change management to find massive opportunity in adopting the new rules of building - before they're eventually forced to. It will be exciting to see how the built environment evolves!
However, 21st Century architects need help from manufacturers. Architects require better building materials. They need high performing, code qualifying products to build with and execute modern, innovative ideas. Building product manufacturers are faced with similar challenges of improvement. NanaWall Systems' continuous focus on opening glass wall innovation allows us to partner with 21st Century architects and be part of their future-forward designs.
Learn more about 21st Century opening glass wall solutions!